As someone who reads for escapism, I often imagine instead of act. I also often prefer fiction over reality. But you know what? Sometimes reality can be freaking cool, especially when you finally set out to create something meaningful. On that note, I'm happy to share some incredible news: over a month since we released the very first issue of Stay Bookish Zine, we've now hit 400 followers on Twitter and almost 2,000 reads since the debut of our magazine on Issuu!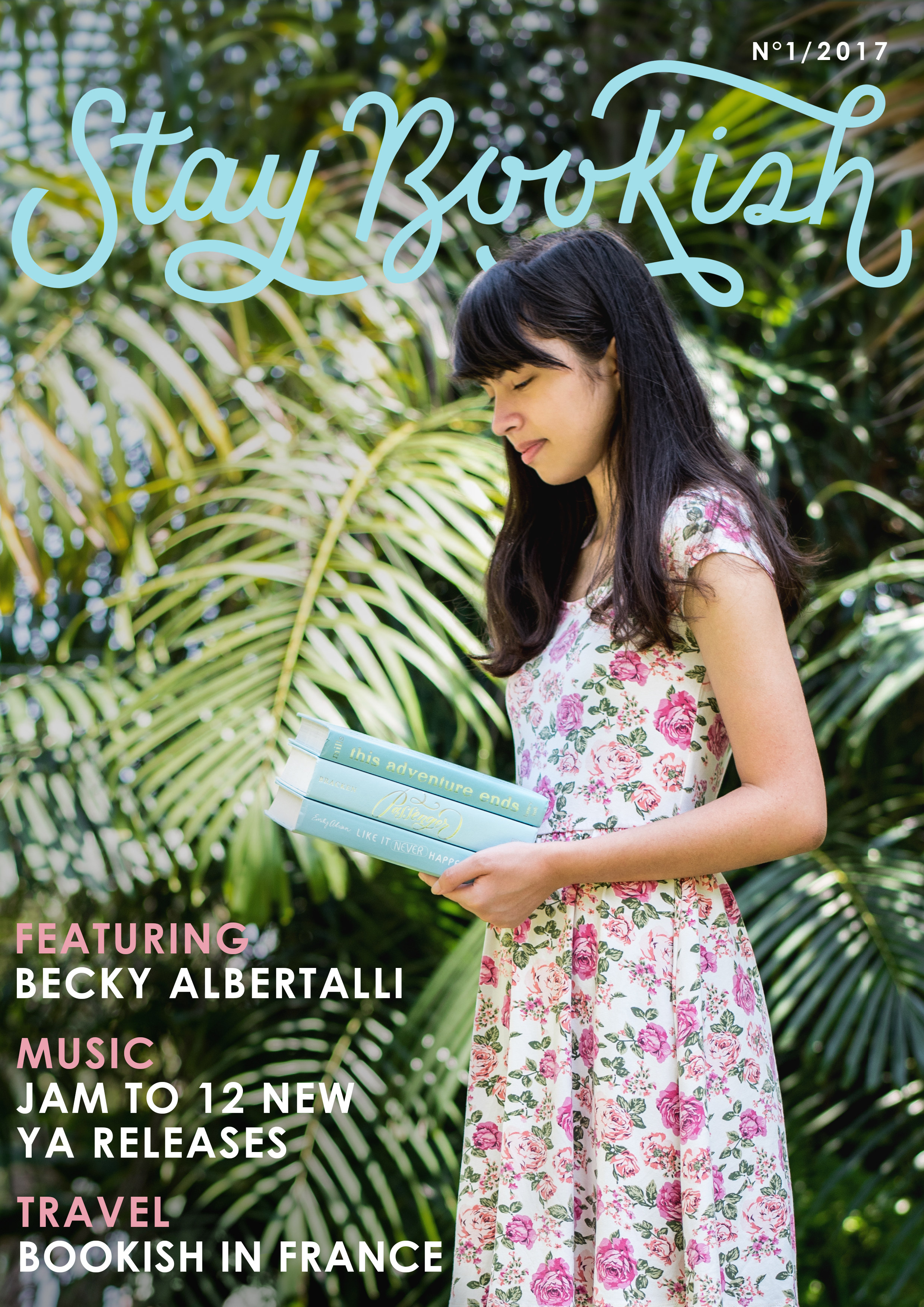 Read the Stay Bookish Zine Spring 2017 issue
Although I'm astonished by the statistics, they're not why I consider our zine's debut a success. It's a success because it's finally a concrete output from the collaboration of many bookish, creative minds and it's a success because it's simply out there in the wild of the world wide web, being read by people who love books. It's transcended from being just a concept and a dream to becoming a real-life resource for fans of YA books and an anthology depicting inspiring members of our community.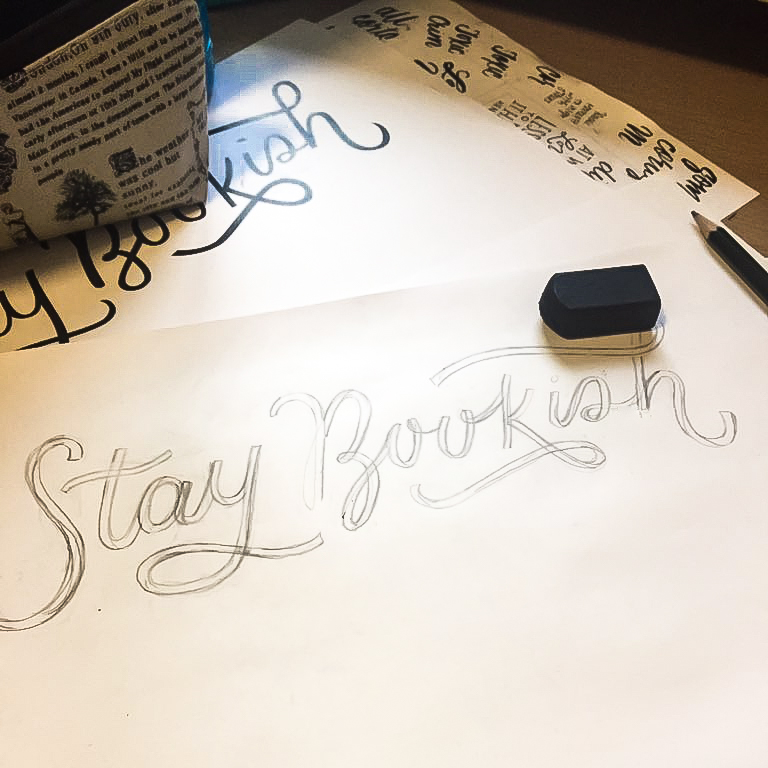 Of course, this hasn't been an easy feat. First of all, it took two years for me to finally gain enough willpower to make an idea I had ages ago come to life. Yes, I wish I'd done it earlier but I think maybe there's such a thing as right timing and 2017 was the year for this magazine to manifest.
Second, the amazing team I managed to gather only had two months to develop the first issue so we could publish at the start (the equinox really) of the upcoming season. On top of collaborating to create our content, we also had to figure out our brand and logo. I'm really glad to have Shannelle as one of our designers. She's so talented at hand lettering and also has great knowledge about branding and design. On the right is a quick sneak peek of her sketch for our logo's blueprint.
But there's so much more to this zine than just its design, although I'm seriously grateful for our design team, Jamie, Selena, Bella & our photography team, Josephine, Nihaad, Erica, Keanna, Tiffany for making our first issue so wonderful to look at. At its heart, Stay Bookish Zine is about falling for YA and its many depths and hues. My writer and editorial team put together the most informative, thoughtful, and interesting articles so I need to thank each one of them: Marie, Sophia, Sophie, Pamela, Meia, Shelly, Lauren, Shanti, JM, Inah, KB, Angelica, Stacy, Emily!
There are a lot more bloggers and YA lovers behind the scenes who contributed ideas. I hope you'll all see their work in our upcoming issues. We also already have some new staff on board for our second issue, which will be out by June! We're also extremely grateful for all the amazing authors we got to work with this Spring and are excited to keep collaborating with new authors as Summer arrives.
Finally, we wanna thank all those who read our first issue and have sent us so much love since then. This magazine is for you. And with that, we'll be giving away copies of some of the books we featured in our first issue (including The Upside of Unrequited by Becky Albertalli and The Hate U Give by Angie Thomas) as well as a preorder of any upcoming 2017 YA book!
P.S. Whether you're entering the giveaway above or not, please help us by giving feedback on the first issue in the comments below. Do mention what you think of the following: News Articles, Opinions Article, Feature Articles, Lifestyle Articles, Design, Photography. We'd love to know your favorite sections/pages and what you want to see more of!
P.P.S. Our website recently got a makeover to match the zine! However, the design is not yet final and we still plan on adding other changes. Please do bear with us.
Have you read the first issue of Stay Bookish's YA Zine?