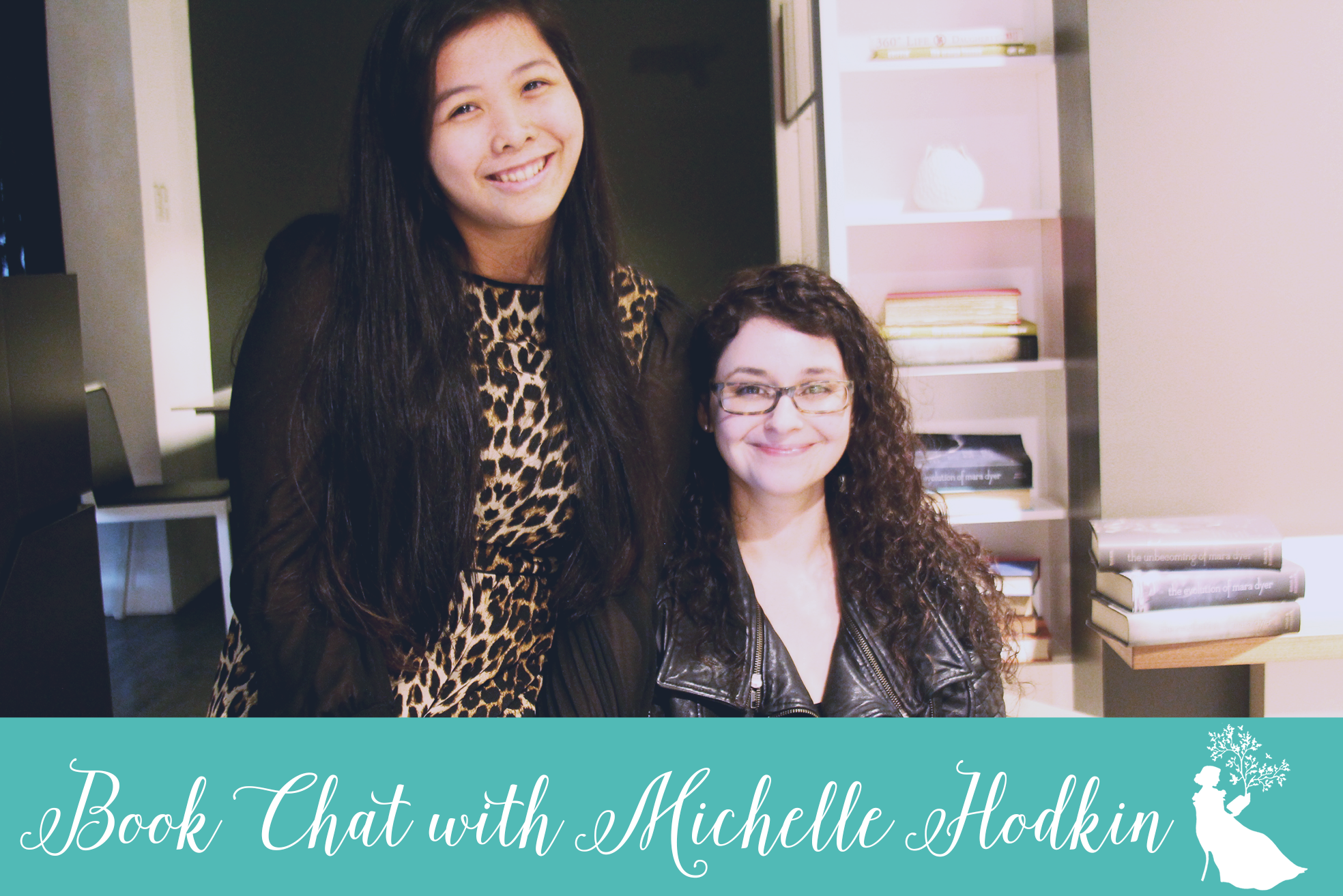 So last week, the infinitely wonderful author of the Mara Dyer trilogy visited Manila to see her fans. I recapped Michelle Hodkin's awesome signing event here on the blog,  but what I couldn't share (at least not yet at the time) was that I got to interview her personally. I had to fangirl to myself then but now I get to fangirl with you guys too!!! BECAUSE YES I GOT TO CHAT WITH MICHELLE HODKIN AND IT WAS AWESOME.
In this interview, Michelle talks about visiting Manila, her characters, scenes in the trilogy (she shares a deleted one!!!), and the romance between Mara and Noah! If you haven't read the Evolution and Retribution, there will be spoilers at 5:00 to 7:50 so beware.
Without further ado, here's my book chat with Michelle Hodkin:
Many thanks to Fullybooked for making this happen and of course, to Michelle, for chatting with me and being so lovely. And to my dear readers- if you watched this, THANK YOU! <3



Did you enjoy reading this post?
Subscribe now to receive fabulous freebies and get the latest bookish reviews and features straight into your inbox.