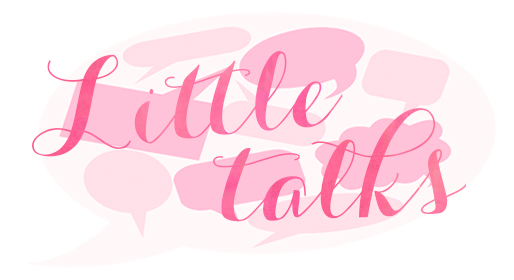 I've been wanting to talk about this for the longest time but I was never sure how to elaborate on it. But when I came across Katie's post on Why She Writes More Positive Reviews Than Negative, I decided I wanted to share my perspective about this certain topic.
As a matter of fact, I am a positive reviewer. At least, I think so. For me, a positive reviewer is someone who a) has more positive reviews than negative b) has usual ratings of 3-5 stars. So I guess I fall into the category because I have yet to post a negative review here. I still haven't posted reviews with 1-2 stars here too, although I have a few with less than stellar ratings on Goodreads.
I know a lot of people are turned off by blogs that have constant high ratings for books. Why? Generally, most of them doubt the authenticity of the reviews written by positive reviewers. I think I can understand why people tend to believe that positive reviewers aren't trustworthy. The book blogging community is a very mixed one, after all- readers, bloggers, reviewers establish relationships and friendships with writers, authors, publishers. I'm sure some bloggers have tried to please those previously mentioned, thus making their reviews questionable. BUT there are bloggers who really just enjoy most books they read. And I'm one of them.
'How could you possibly enjoy almost all the books you read?' Well, for one, I don't read books I know I won't like. Why in hell would I let myself suffer through that? Second, I research books before I read them. This is what the bookish community is for! Goodreads, book blogs, bookish friends are there to help you decide or at least get a clue whether or not you'll like a book. This is ultimately why I take time to read reviews. I want to make sure that there are elements of the book that I can enjoy. And even on the rare occasion that I have no clue about a certain book, I make sure to read the synopsis and maybe even skim a little bit if I'm doubtful. (Confession: I connect to Goodreads via my phone whenever I go to the bookstore. When I pick up a random book, I check out its details and my friends' opinions.)
Also, I'm not a hater. I look at the things I liked rather than just those I hated. Of course I do mention the negatives, but I try to appreciate the positives. Example: I don't like the MC. If I let that be the focus of my review, the book would be ruined for me. But I look at other components such as the writing, the story, the side characters, the emotions it brings out in me as a reader. If I did my research well, I'm bound to like something for sure. Aside from that, I weigh the positives and negatives. Example: I found the story excruciatingly slow. But I teared up during the climax! That could make up for the former. Maybe that's even the whole point of it. For me, it's really important know what the author's purpose is. (Maybe you were really supposed to be annoyed by that character who irritated you so much!)
Eeeep, sorry for detailing out my rating/review process there! I just wanted to explain why my reviews are more positive than others'. So yeah, I'm a positive reviewer. Does that necessarily mean I'm unreliable? No. I do my best to put my heart into the reviews I write. I try to cover all aspects of the book and share how I felt about those. Yes okay, some people hated some of the books I liked. In the end, we all have different opinions. We may have read the same book, but we'll all have different reading experiences. Just because mine is a positive one, doesn't mean my standpoint isn't honest.
PS: Thank you to everyone who has left such respectful comments on my reviews despite our different opinions! I seriously appreciate that!
How do you feel about book blogs that have more positive than negative reviews? Do you think positive reviewers are unreliable? Do you enjoy most of the books you read? Do you write more positive or negative reviews? Talk to me!


Did you enjoy reading this post?
Subscribe now to receive fabulous freebies and get the latest bookish reviews and features straight into your inbox.