In lieu of last week's events (a.k.a. the release of the Paper Towns trailer), I'm sharing some quote book posters I made! I read Paper Towns way back, more than three years ago I think, and really liked it because of the lovely writing and road trip adventure. It's been awhile since I last did one of these so I thought why not. I wanted to share my top/favorite quotes but those were too long so I chose the shorter ones: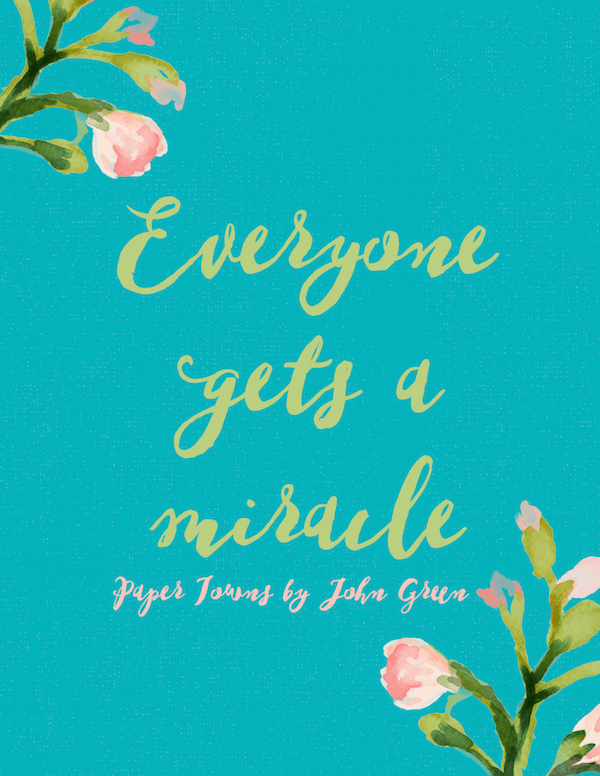 "Everyone gets a miracle."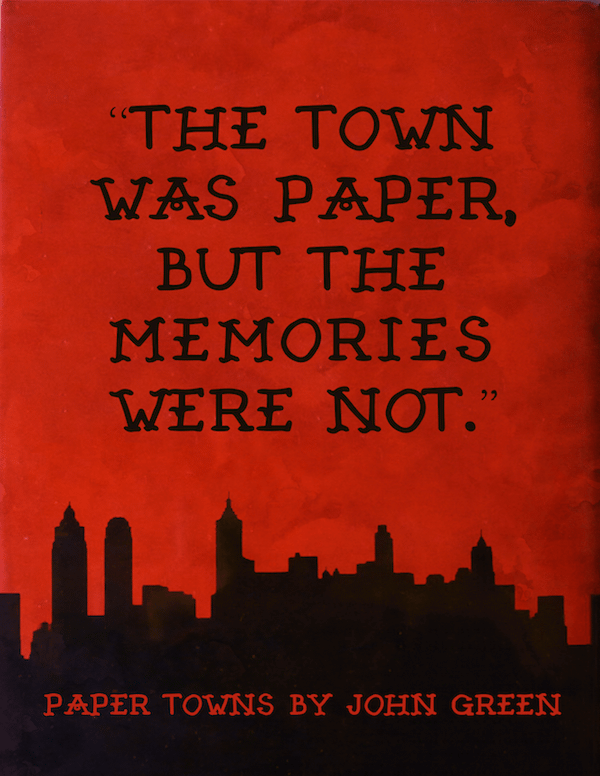 "The town was paper, but the memories were not." 
I hope you guys like these! If you've got any quote requests, just hit me up! Like always, I want to thank Creative Market for always providing me amazing resources to use:
Alegance ・ Arctic Express ・ Watercolour Effects  ・ Watercolour Flower DIY Pack Vol. 2
Have you read Paper Towns? What's your favourite quote from the book? Are you excited for the movie? :)

Did you enjoy reading this post?
Subscribe now to receive fabulous freebies and get the latest bookish reviews and features straight into your inbox.