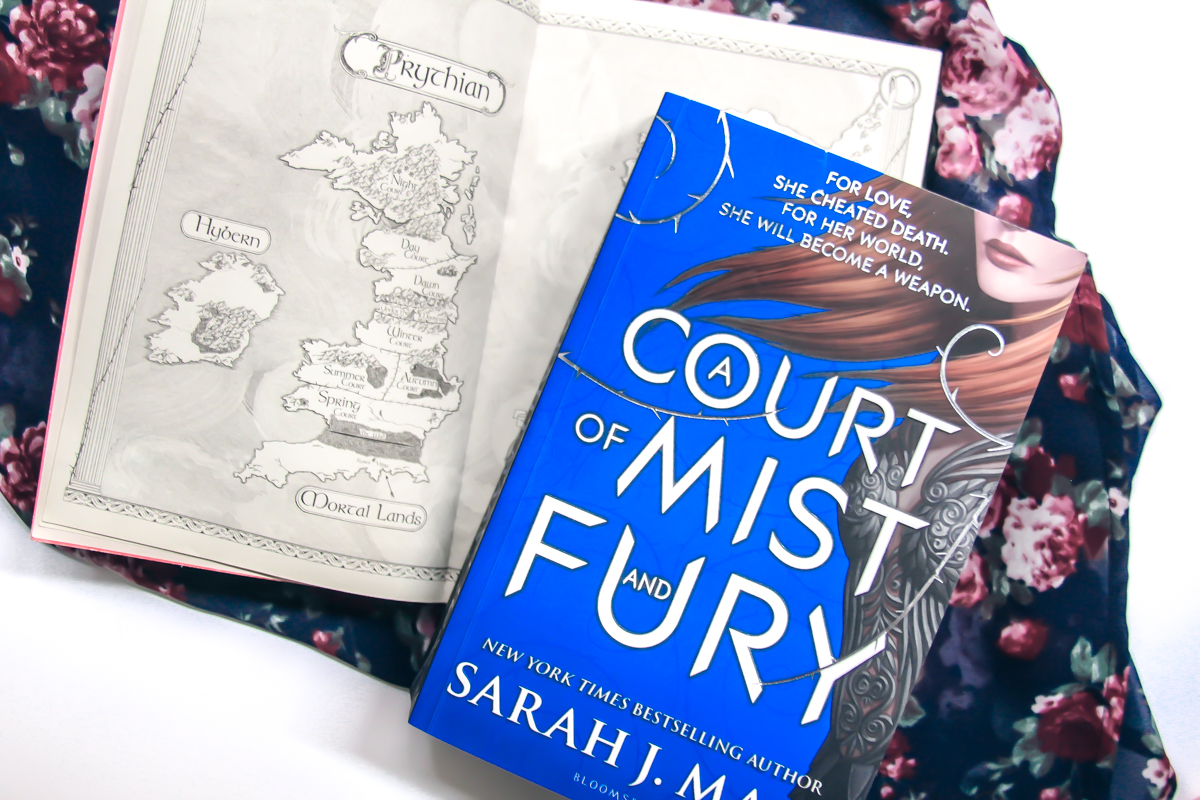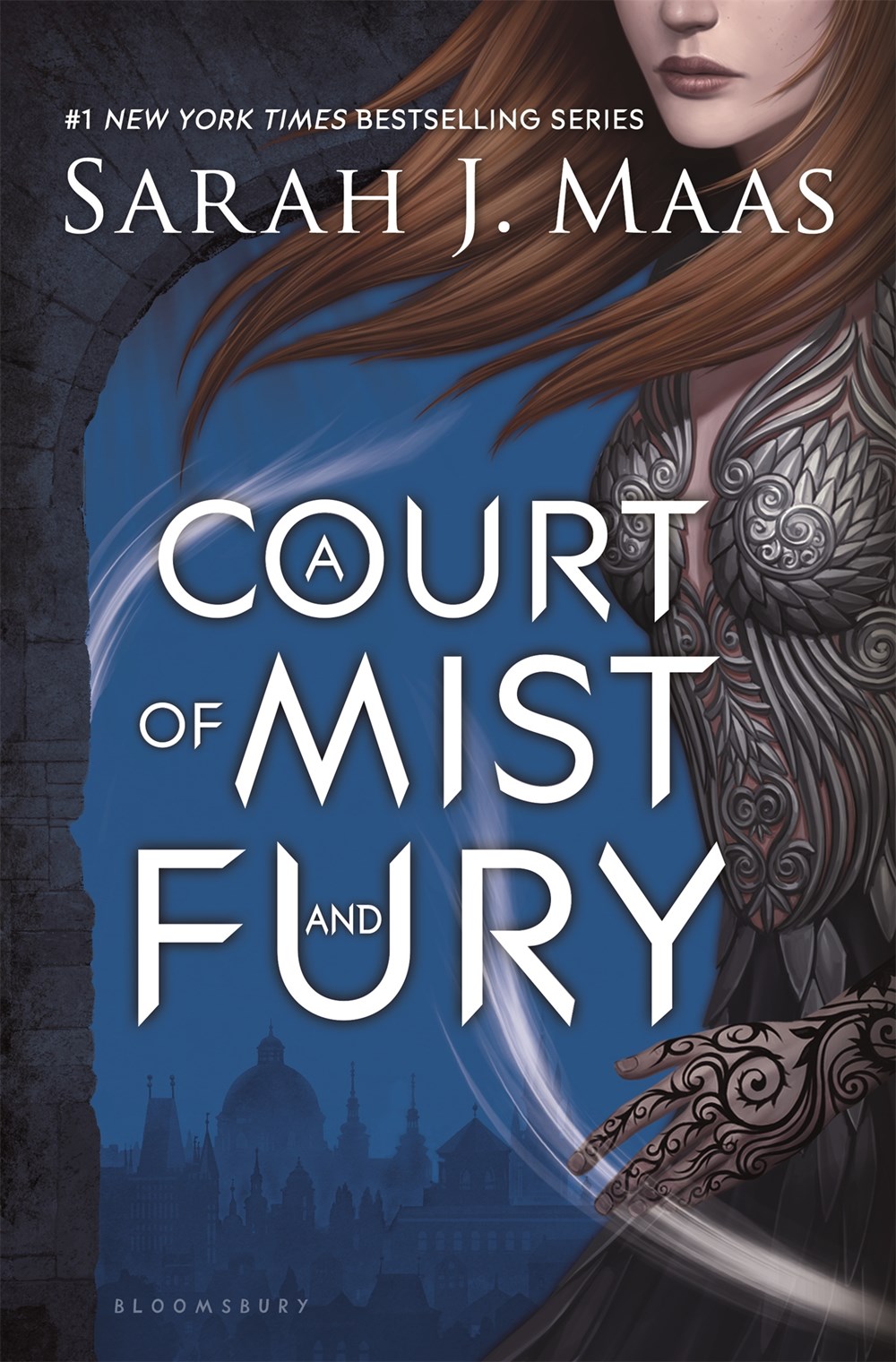 A Court of Mist and Fury

by Sarah J. Maas

Book #2, A Court of Thorns and Roses

Published by Bloomsbury Childrens Books on May 3rd 2016

Paperback copy from Powerbooks

624 pages

Purchase on

Amazon

・

Fully Booked
Synopsis
Feyre is immortal.

After rescuing her lover Tamlin from a wicked Faerie Queen, she returns to the Spring Court possessing the powers of the High Fae. But Feyre cannot forget the terrible deeds she performed to save Tamlin's people - nor the bargain she made with Rhysand, High Lord of the feared Night Court.

As Feyre is drawn ever deeper into Rhysand's dark web of politics and passion, war is looming and an evil far greater than any queen threatens to destroy everything Feyre has fought for. She must confront her past, embrace her gifts and decide her fate.

She must surrender her heart to heal a world torn in two.
It's no secret that I'm a huge Sarah J. Maas fan, even when it's hard for me to come up with words to describe just how much I adore her and her novels. But here I am, trying to explain my feelings for A Court of Mist and Fury because I'll be damned if I don't tell all the world how much I fell in love with this book. I may have loved A Court of Thorns and Roses with all my heart, but A Court of Mist and Fury won my heart, my body, and my soul.
"And I wondered if love was too weak a word for what he felt, what he'd done for me. For what I felt for him."
Love is truly a great thing. But sometimes it pushes you to make certain sacrifices and the thing is, when you sacrifice yourself, who you are, for love, there's no going back. In A Court of Mist and Fury, Feyre is near-broken by the traumatic experience she went through in Amarantha's clutches. Every day what she did haunts her and although she has Tamlin back, she can't see ahead, not with the past shackling her, and especially not when she's allowed little to no freedom by her true love and soon-to-be husband who has always been protective, but even more so now after everything that happened.
"No one was my master— but I might be master of everything, if I wished. If I dared."
Something I've always admired about Maas' books (especially in her Throne of Glass series) is the way her characters change, the way they're molded by their experiences throughout the story and the way they're dynamic and very real. With this sequel, Feyre really grows as a character, having cheated death and having to face the consequences of what she's done for love. While I admired and rooted for Feyre in the first book, this time, I truly connected with her as she tried to put back the pieces of herself and became so much stronger. When you're falling into darkness, the way Feyre was at the beginning of A Court of Mist and Fury, you learn that you need to live with that darkness instead of letting it consume you. You learn that sometimes, in the dark, is when you can see the stars.
"Why does anything cling to something? Maybe they love wherever they're going so much that it's worth it. Maybe they'll keep coming back, until there's only one star left. Maybe that one star will make the trip forever, out of the hope that someday—if it keeps coming back often enough—another star will find it again."
Because of her bargain with Rhysand, the High Lord of the Night Court where she is to stay for a week each month, Feyre finds herself exploring a secret city, meeting a terrifyingly powerful circle of warriors and getting to know the gorgeous Fae who could command darkness and pierce minds. Previously, I was invested in the series for the story and the characters, but A Court of Mist and Fury really opened my eyes to the beauty of the world Sarah J. Maas created. The Night Court, scary as it might sound, being most known as the home of the Court Of Nightmares, was magnificent and iridescent at its heart. It was easy to see why it slowly began to feel like home for Feyre, because as a reader, I wanted to live there too. And that's not just because it's Rhys' dwelling place (which is a good enough reason in itself if I'm being honest).
"So I'm your huntress and thief?" His hands slid down to cup the backs of my knees as he said with a roguish grin, "You are my salvation, Feyre."
Politics plays a huge part in the story, especially with an imminent war looming around the corner. Rhys believes that Feyre, with her newfound immortality and untapped powers, could be the perfect weapon against the threatening evil that only promises destruction. So Feyre trains to fight and control her powers, also becoming an emissary to the Mortal Realms. This aspect moved the plot forward at a perfect pace, and I turned every single page with eagerness, finishing the book in a single day. Feyre also works alongside Rhys's Inner Circle and we're introduced to new wonderful characters who know how to banter like their High Lord– Morrigan, Azriel, Cassian, and Amren. Again, Maas has brought an amazing cast into her books and I think it's safe to say that this group is totally at par with that of her other series. I feel that family would be a better word to describe them, and I'm beyond glad that Feyre found the people she belonged with.
"My mate. Death incarnate. Night triumphant."
Speaking of who Feyre belongs with, there's much debate between Tamlin and Rhys. While I truly loved Tamlin in the first book, I've been drawn to Rhys since his first meeting with Feyre, the way she was to him. It's hard to deny that kind of attraction, especially since that electric chemistry between Feyre and Rhys is even more prominent in A Court of Mist and Fury. Like most people, Rhys wears a mask too, albeit an invisible one compared to those stuck on the Spring Court's faces in the first book. In this one, however, he takes it off and we see who he is beneath the darkness that surrounds him: a kind charming Lord who would give everything to save his friends and his people, including his body and his reputation. He proves that he's more than capable of love and more than capable to allow Feyre her own choices and decisions which is pretty goddamn sexy. If I had eternity, I'd swoon over Rhys for all of it.
"I was his and he was mine, and we were the beginning and middle and end. We were a song that had been sung from the very first ember of light in the world."
As for the romance, Maas doubles the heat and indulges her readers with even hotter scenes that will make them spontaneously combust. With the story's allusion to the Greek myth of Hades and Persephone, the way the Night Court is portrayed as the Underworld could not be more seductive and alluring. HOLY SEXY HELL. Literally. Heat levels aside, watching Feyre find her Mate, find her perfect equal, brought me to tears. I fell in love all over again, especially as Feyre, inspired by her bond, finally paints the future she wants in her mind.
"To the stars who listen— and the dreams that are answered."
Sarah J. Maas is truly unparalleled when it comes to writing sexy, epic new adult fantasy romance. She and this book deserve each and every star in the night sky. A Court of Mist and Fury is a wild ride and one hell of a sequel. It killed me then brought me back to life over and over again. And I don't doubt it'll leave you shaking, breathless, and wanting more. I beg you: READ. IT. NOW.