It's Take Me On day! Take Me On is the fourth novel in the Pushing The Limits series, which I love love love. I'm a huge Katie McGarry fan so I'm super psyched and honored to be able to share her story soundtrack today. Go listen!
The Story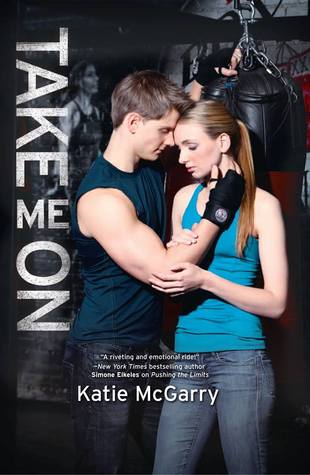 Heart of the matter
In TAKE ME ON, an unexpected bond forms between a bad boy and a girl who is a champion kick boxer when she agrees to train him for an upcoming fight, but when attraction mocks their best intentions, they'll face their darkest fears and discover love is worth fighting for.
Moment of truth
"Because you're the girl I've been waiting for."
~ West to Haley, Take Me On
The Soundtrack
"Harder to Breathe" by Maroon 5
When it gets cold outside and you got nobody to love
You'll understand what I mean when I say
There's no way we're gonna give up

Quote: "You're a jerk," she (Haley) spits out.
I throw out my arms. "I sure am, but at least I'm not playing dead. Are you fighting or are you running? Because this is on you. You can say whatever you want and you can push me as hard and as long as you want, but I'm not tapping out."
"Wild Ones" by Flo Rida (feat. Sia)
Show you another side of me
A side you would never thought you would see

Quote: "Who are you? None of this—" and she (Haley) motions around the room "—fits what I know."
"Maybe because what you've seen isn't the real me." (West)
"I've seen you. I know I have…"
"Love Is a Battlefield" by Pat Benatar (Covered by Panamah)
We are strong
No one can tell us we're wrong
Searching our hearts for so long
Both of us knowing
Love is a battlefield

Quote: "We're strong together, Haley," West murmurs. "Stronger than we are apart."
*squealing* I cannot contain my excitement because I just know I'll love West! Thank you for sharing these awesome songs, Katie! (<3 YOU AND YOUR BOOKS 5EVA) Book nerds, if you enjoyed this story soundtrack, you definitely should add Take Me On to your to-read shelves!
Want a chance to win TAKE ME ON? Enter the giveaway below:
About The Author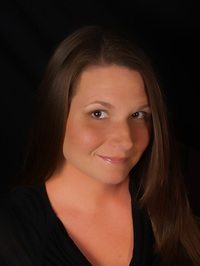 Katie was a teenager during the age of grunge and boy bands and remembers those years as the best and worst of her life. She is a lover of music, happy endings, reality television, and is a secret University of Kentucky basketball fan.
Katie is the author of full length YA novels, PUSHING THE LIMITS, DARE YOU TO, CRASH INTO YOU, TAKE ME ON, and BREAKING THE RULES and the e-novellas, CROSSING THE LINE and RED AT NIGHT.