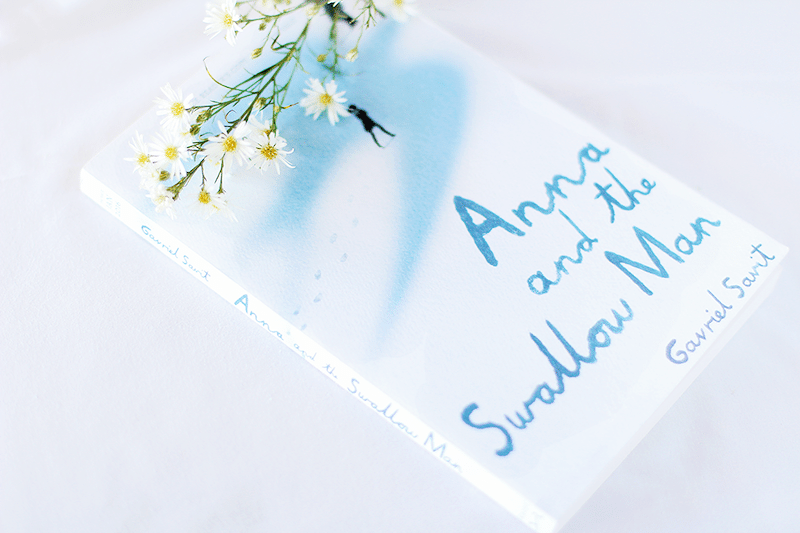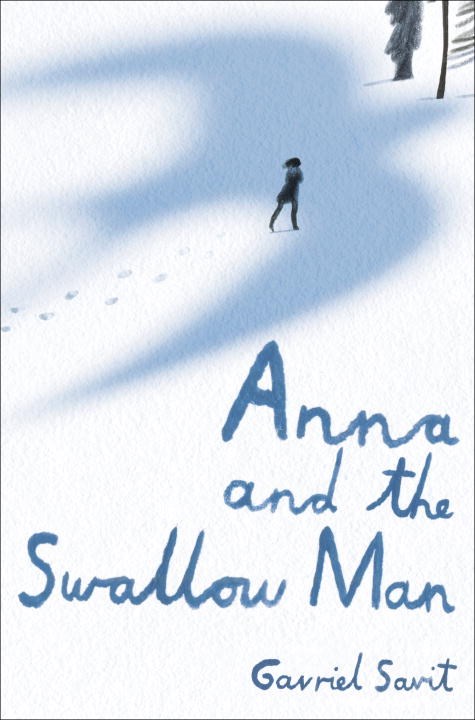 Anna and the Swallow Man

by Gavriel Savit

Published by Knopf Books for Young Readers on January 26th 2016

ARC from Publisher

240 pages

Purchase on

Amazon

・

Fully Booked
Synopsis
A stunning, literary, and wholly original debut novel set in Poland during the Second World War perfect for readers of The Book Thief.

Kraków, 1939. A million marching soldiers and a thousand barking dogs. This is no place to grow up. Anna Łania is just seven years old when the Germans take her father, a linguistics professor, during their purge of intellectuals in Poland. She's alone.

And then Anna meets the Swallow Man. He is a mystery, strange and tall, a skilled deceiver with more than a little magic up his sleeve. And when the soldiers in the streets look at him, they see what he wants them to see.

The Swallow Man is not Anna's father—she knows that very well—but she also knows that, like her father, he's in danger of being taken, and like her father, he has a gift for languages: Polish, Russian, German, Yiddish, even Bird. When he summons a bright, beautiful swallow down to his hand to stop her from crying, Anna is entranced. She follows him into the wilderness.

Over the course of their travels together, Anna and the Swallow Man will dodge bombs, tame soldiers, and even, despite their better judgment, make a friend. But in a world gone mad, everything can prove dangerous. Even the Swallow Man.

Destined to become a classic, Gavriel Savit's stunning debut reveals life's hardest lessons while celebrating its miraculous possibilities.
At first glance, I didn't know what to make of Anna and the Swallow Man. Was it Young Adult or Middle Grade? Upon reading the book, I realized it didn't matter. Either way, it was a captivating story of a seven year old girl surviving the darkest of times with the help of an enigmatic man.
"I know it's not good for a girl to be without a father these days. But is it any better for a father to be without a daughter?"
Set during the Second World War in Poland, this tale begins with young Anna Lania, left completely alone and nowhere to go when her father was taken by the Germans. Then she encounters the Swallow Man, a mysteriously beguiling stranger. Anna follows him into a journey and together they travel to get lost and escape the perils of the hostile warfare happening.
"To be found is to be gone forever."
I found Anna's narrative impressive- eloquent in that it tells the story in such a poignant voice but with a certain innocence that makes it believable she's still a child. Anna and the Swallow Man isn't heavy with dialogue, more introspective and observant and I think that fitted really well with the what the story conveyed as well as the mood it projected. There's this sad, haunting tone to the book as well as in Anna herself and it broke my heart, especially as the tale moved forward and she had to see and experience so much tragedy and darkness.
The character and concept of the Swallow Man made the story magical and fairytale-like. So many secrets surround him and while I would have preferred if the story delved into his backstory deeper, it explained enough to glimpse who he was and who he is and develop his character. Although I couldn't really see why Anna was so compelled to follow him and his rules, I did appreciate the wisdom and guidance he gave her.
"A question holds all the potential of the living universe within it… If you continue to seek questions, you cannot stray far off the proper road."
It's rare for me to read historical novels, let alone consider them a favourite but it's undeniable how highly I commend this book. With such stunning prose, multi-faceted characters and a truly complex tale- Anna and the Swallow Man proves that literature is powerful and beautiful even as it recounts the devastating era of war.