It's official- I'm part of the Top 100 finalists for The Big Blog Exchange! Throughout the past month, I've repeatedly asked for your help and support regarding the competition. To everyone who kindly and eagerly voted, THANK YOU THANK YOU THANK YOU x infinity. It's because of each and everyone of you that I've reached my goal of becoming a finalist. I cannot express my gratitude enough. THANK YOU.
Now, here comes the hard part: the wait. The 16 winners who will exchange blogs and get the opportunity to travel will be announced on September 16 and until then, I will be wishing, hoping and praying very hard that I may be given the chance to represent the Philippines! But the stakes of winning does not rely on merely believing that I can win but whether I deserve to win. So if you're wondering what this bookworm can impart in the Big Blog Exchange, here's what I can promise: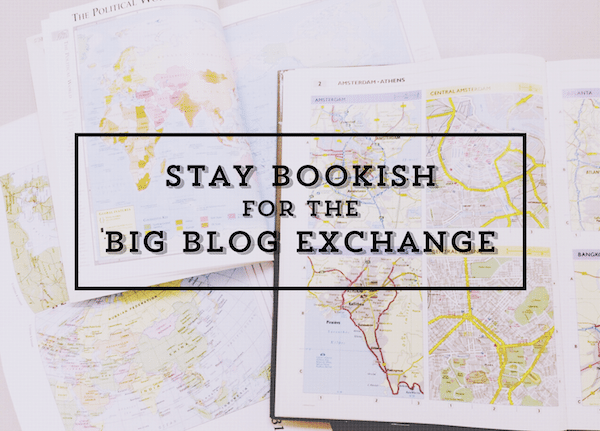 I WILL SEEK ADVENTURE AND LIVE TO TELL ABOUT IT
Every single detail of it. Blogging has become of one my greatest loves and I absolutely love sharing my adventures with my readers. Through photographs and words, I promise to document the life-exchanging experience that BBE offers.
I WILL STAND FOR THE YOUTH AND FOR MY COUNTRYMEN
As one of the few teenagers who made it to the finals, I would love to represent my fellow young adults as well as be the one to show them the beauty of exploring new places and cultures. Aside from that, I also want to be the reflection of Filipinos and motivate the people I will meet abroad to visit the Philippines sometime!
I WILL SPREAD THE LOVE FOR BOOKS
Being a bookworm, one of my missions in life is to actively promote books and literature. I want the chance to take my campaign for reading across the globe, to wherever BBE may assign me should I win this exchange.
I WILL BE AN ADVOCATE OF TRAVELLING
I've had my fair share of experience when it comes to travelling and I know there's much I can contribute to encouraging people to circumnavigate the globe. Also, as the lone representative of the bookish community, let me show everyone the insights of a reader when it comes to travelling. Trust me, readers are great travelers. We've journeyed a whole lot through books and are more than ready to traverse the world outside of fiction!
To my dearest readers, why do you think Stay Bookish deserves to win The Big Blog Exchange? Would love to hear from you!