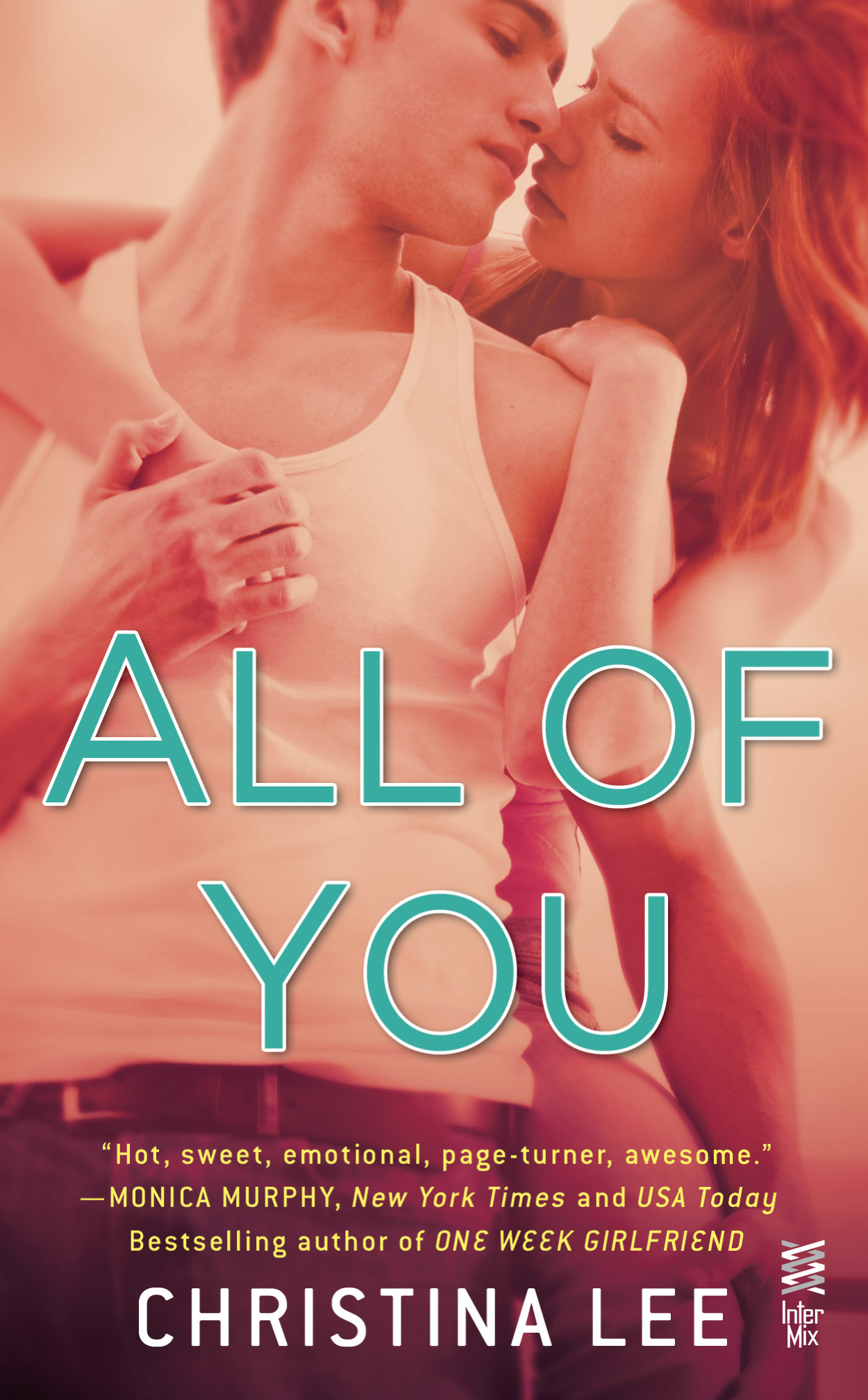 All Of You

by Christina Lee

Published by Penguin on September 17th 2013

ARC from Blog Tour

Purchase on

Amazon
Synopsis
Avery has just met her hot upstairs neighbor. He's irresistible. Tattooed. And a virgin.

Nursing student Avery Michaels wants nothing to do with dating—she's perfectly happy single. Privy to too many of her mother's bad decisions and even worse taste in boyfriends, all Avery can handle is a string of uncomplicated hookups whenever the mood strikes.

When she meets smoking hot tattoo artist Bennett, she wants him—for just one night. But he won't accept a no-strings-attached arrangement. He lives by a straight-laced code of values based on his own troubled upbringing.

Bennett sees something special in Avery and he wants more from her. Way more. As Avery wrestles with her emotions for Bennett, danger and tragedy force them to open up to each other. And Avery must face the terrifying realization that she wants more from him, too.

So she needs to make a choice—let Bennett go or finally let him in.
Can we all just take a moment and give Christina Lee a round of applause for giving us a virgin male lead? *applause* While I've enjoyed NA books that featured very experienced playboys, I think it's time the tables are turned- the girl wants a no-attachment physical relationship and the guy is the one looking for a steady.
"Because all day, every day, you're still stuck in my head- in my every damn thought."
Though I appreciated Lee's ingenious twist, I found myself unable to connect with the main character, Avery, which was a major problem. Avery seemed to be giving away pieces of herself by hooking up with other guys but she constantly kept one thing guarded and locked away- her heart. I understood her stance, especially given her past experiences. I even got her attitude. But I just wasn't able to invest myself in her character as much as I wished I could. With that said though, I admired her strong personality. I also loved how she cared for her brother and how she was so sweet with Mrs. Jackson. Mrs. Jackson was a lovely supporting character- I have a weakness for grand mother figures.
"Your whole life can't be defined by that one single moment. Or even a series of awful moments…. You are strong and courageous. But it doesn't mean you can't lean on others sometimes."
Weirdly enough, I enjoyed Avery's friendship with Ella and Rachel. They kept calling each other 'bitch' and 'asshead'- I found it comical. I know some people would take it the wrong way but for me it made their friendship fun. Although Rachel was kinda heartless (I have no qualms about her though- we've all had that kind of friend), Ella was good and supportive, constantly badgering her friend to move on from the past.
"But sometimes it's okay to let someone in."
I wiggled my eyebrows. "Oh, I've let plenty of guys in."  That got a snort out of her.
"As a friend, you slut. Someone who can warm your heart, not your bed."
Bennett Reynolds was definitely the high point of this book. I seriously cannot list down all the quotes I highlighted and commented 'Bennett is so damn sweet.' He was a great love interest! I loved that he was artistic and a romantic!
"Damn it, Bennett," I panted. "How in the hell do you know how exactly to drive me insane?"
"I said I was a virgin, Avery. Not a saint."
"Or even a monk, apparently," I mumbled. I felt him smile against my skin.
All Of You was a little predictable and the romance and attraction wasn't slow burning either but I liked the story development. Christina Lee's debut novel is a sexy read and I recommend it to New Adult readers who want something new and different!
Giveaway:
About Christina Lee: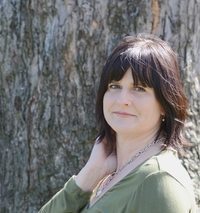 Mother, wife, reader, dreamer. Christina lives near Cleveland with her two favorite guys. She's addicted to lip gloss and salted caramel everything.
New Adult/Young Adult author. NA Contemporary Romance, ALL OF YOU, releases September with Penguin. BEFORE YOU BREAK in 2014. Repped by Sara Megibow.
Also the creator of Tags-n-Stones (dot com) jewelry.