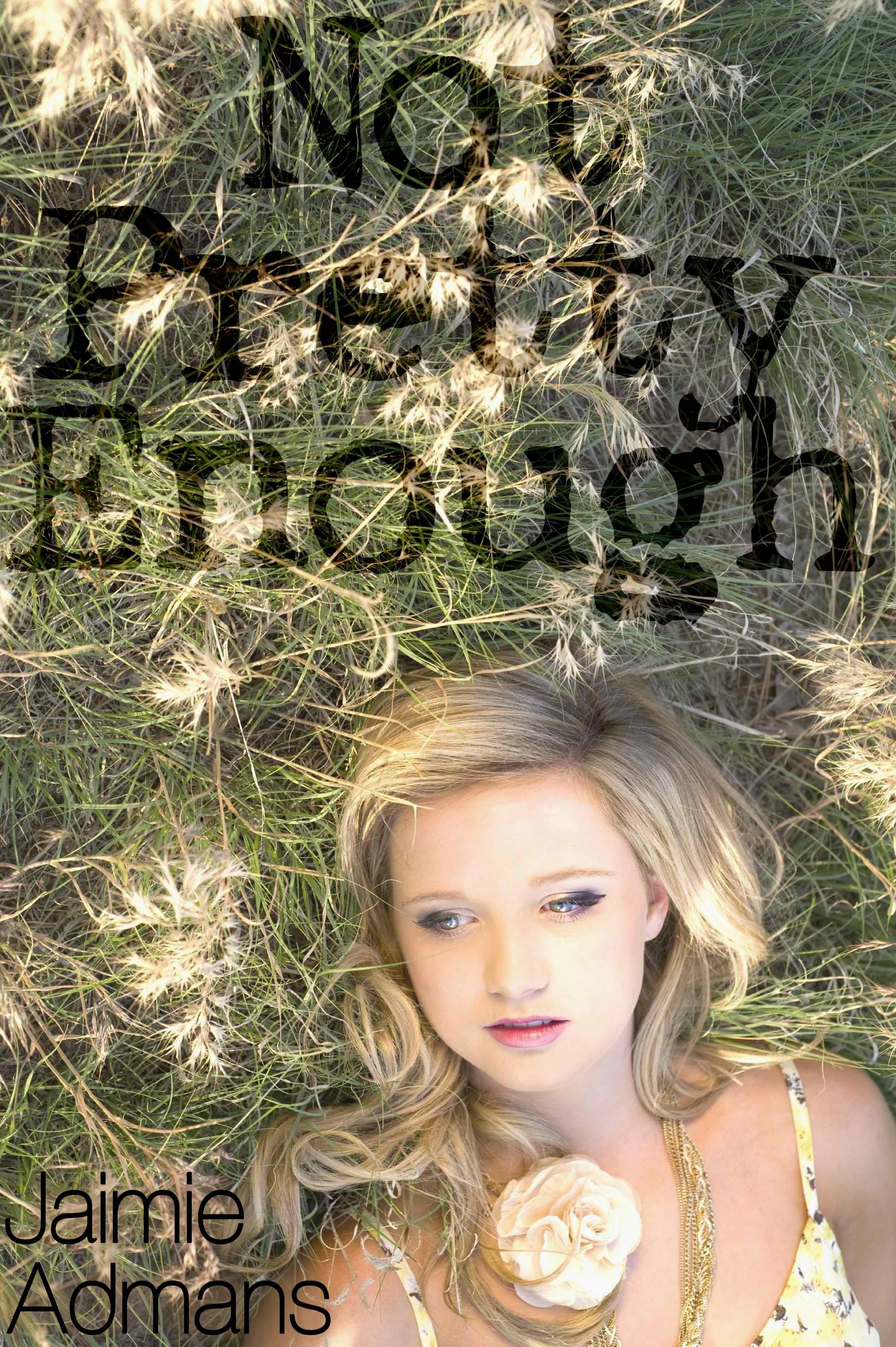 Not Pretty Enough

by Jaimie Admans

Published by Amazon on August 1st 2013

ARC from Blog Tour

191 pages

Purchase on

Amazon
Synopsis
New Year's Resolutions:
1. Lloyd Layton will know I exist. He once said three whole words to me, so this is obviously progress. If I don't get a proper conversation out of him soon, then I'll take my top off and streak through the cafeteria, because nobody could fail to notice these boobs.
2. I will not get expelled for streaking through the cafeteria.

Those are the words that begin her mission.

Chessie is fourteen, not pretty enough, and very much in love. Lloyd Layton is hot, popular, and unaware of Chessie's existence.

Her goal is clear: to get Lloyd to love her as much as she loves him, and she has exactly one year to do it.

As Chessie's obsession with Lloyd reaches boiling point and she starts to spin a web of lies that spiral out of control, Lloyd turns out to be not quite the prince she thought he was. Can Chessie avoid the gathering storm before things go too far?
We all have our obsessions, whether it be books, food, or even people. It just so happens that Chessie Clemenfield's obsession is Lloyd Layton. She's convinced it's love. And she's even more convinced to fight for it- or to at least get him to notice her.
This book drove me crazy. Several times, I found myself laughing so hard my stomach hurt, but other times, I had the urge to bang my head on a desk or a wall. (The only thing that stopped me was the fact that I didn't want to damage my precious head.)
"I'm doing the javelin and the long jump." But please don't come and watch the long jump because my boobs will probably escape my bra and hit me in the eye.
While I was not a fan of Chessie's immature decisions and actions, I did like her hilarity and determination. Granted that her determination was for all the wrong reasons and led to a lot of foolish missteps, I have to give her props. Chessie's fixation on Lloyd, although stalkerish and over-the-top, is comparable to real life situations. Some girls really go out of their way to get a guy to notice or like them. Yes, their try-hard, too-desperate act is dumb but we really can't hate them for that.
As I read Not Pretty Enough, I realized a few things. First, 'love,' especially when misinterpreted, makes us lose our senses. Chessie had really screwed-up reasoning and lied extensively just so Lloyd would like her. She forgot her responsibilities as a student, friend and daughter because she was way in over her head. This was the main reason I disliked some parts of the book. Second, our fixations can blind us. Chessie's romantic interest, Lloyd, was a jerk. I never really liked him. The thing is Chessie actually knew about his flaws, yet she chose to ignore them because she though they were meant to be. Finally, crushing on someone sometimes makes us insecure. While being conscious of our appearance is unavoidable, we should not be so critical of ourselves. Nor should we alter our looks and personalities just to please someone. It's sad how some people become different (in a negative way) when they like somebody.
"You don't need a boyfriend to complete you, and you certainly don't need one to make you popular, prettier or smarter. As long as you're being yourself, then you're perfect."
I think this book could have been more developed and insightful if only it were longer. Regardless, it was a good, silly read. Not Pretty Enough reminded me of Awkward, what with the laugh out loud embarrassing moments Admans artfully devised. It was nice that it also delivered a message to teenage girls. A second book will be out next year and I'm hoping Chessie finds her HEA then!
Rating:

Giveaway: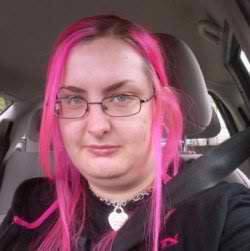 About Jaimie Admans
Jaimie is a 28-year-old English-sounding Welsh girl with an awkward-to-spell name. She lives in South Wales and enjoys writing, gardening, drinking tea and watching horror movies. She hates spiders and cheese & onion crisps. She has been writing for years but has never before plucked up the courage to tell people. Afterlife Academy is her third novel and she hopes you enjoy it. There are plenty more on the way!
Website / Twitter / Facebook / Newsletter