So today, after a post-Valentine's celebration, I somehow ended up at the bookstore. And guess who impulsively bought 14 new books? This girl!
Despite the obviously rash hoarding, I regret nothing. Because you guys, I got all these awesome books for super cheap at the Powerbooks Book Lovers Sale!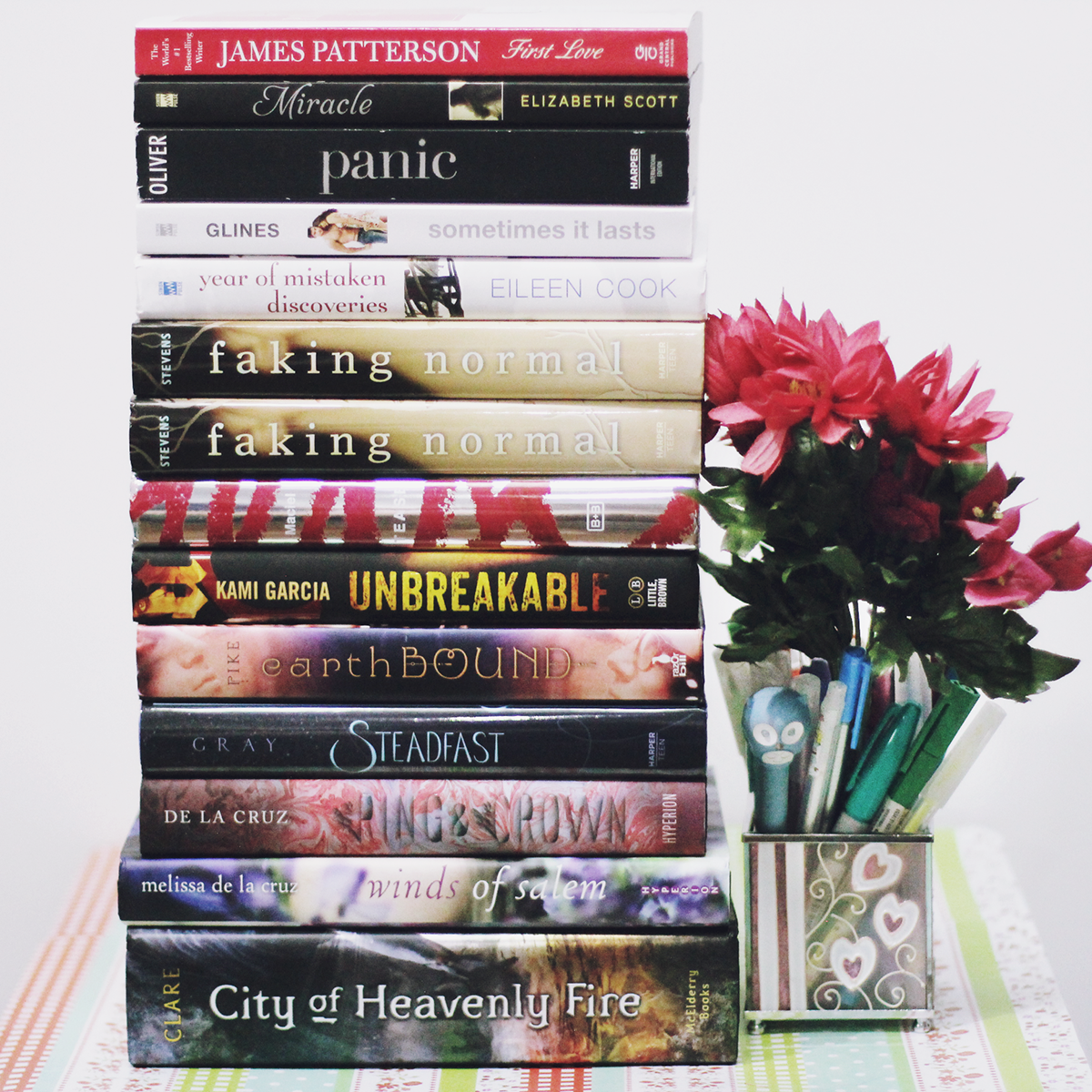 First Love by James Patterson
Miracle by Elizabeth Scott
Sometimes It Lasts by Abbi Glines
Year of Mistaken Discoveries by Eileen Cook
Faking Normal by Courtney C. Stevens
Tease by Amanda Maciel
Unbreakable by Kami Garcia
Earthbound by Aprilynne Pike
Steadfast by Claudia Gray
The Ring and the Crown by Melissa De La Cruz
Winds of Salem by Melissa De La Cruz
City of Heavenly Fire by Cassandra Clare
Would y'all believe I spent just 1000 php (over 20$) for everything? I got each of the books for around 50-100 php and I couldn't quite believe it myself because the titles I got were pretty new and the books were in perfect condition!
So if you're from the Philippines, def check out the nearest Powerbooks in your area and catch the Book Lovers Sale! Last day is on the 18th! :)