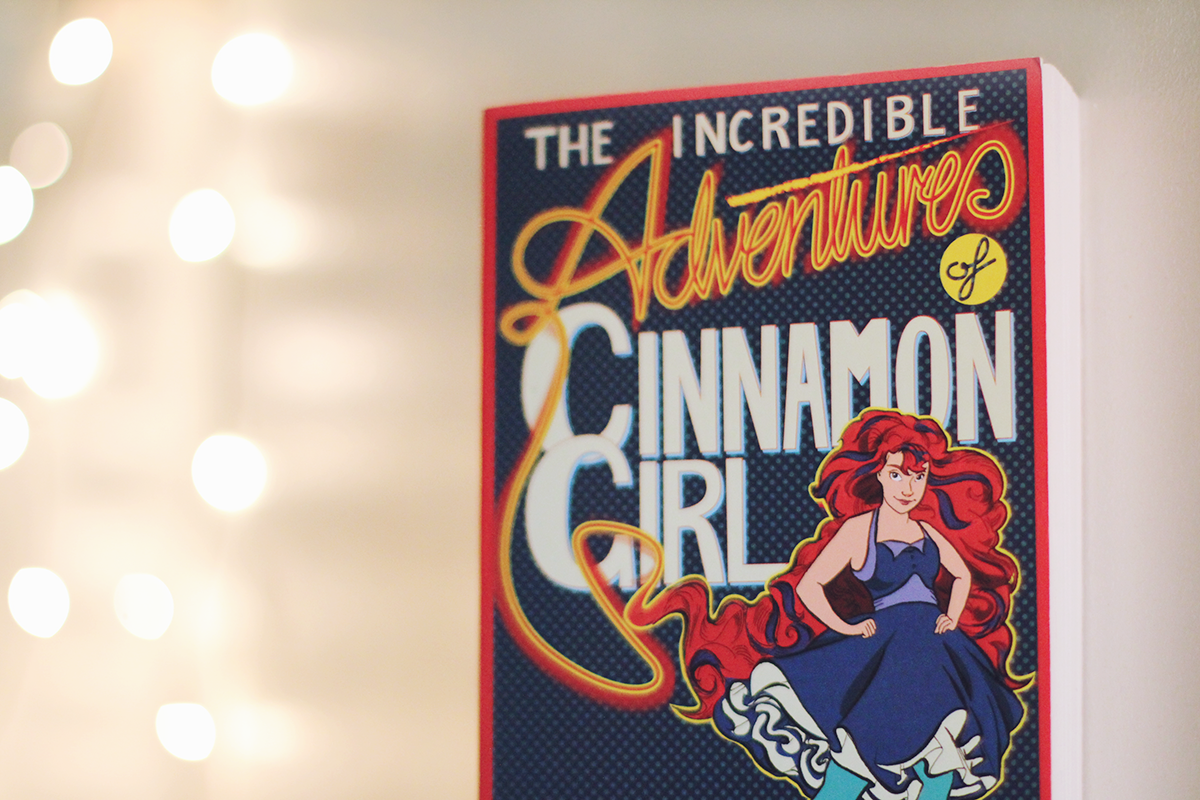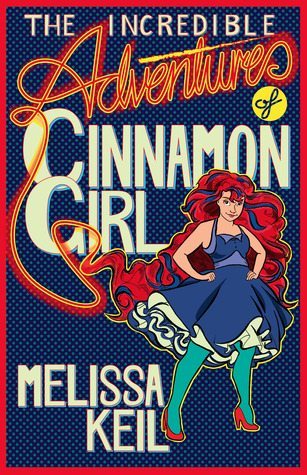 The Incredible Adventures of Cinnamon Girl by Melissa Keil
Published by Hardie Grant Egmont on September 1st 2014
Finished copy from Publisher
294 pages
Purchase on
Amazon
・
Fully Booked
Synopsis
Alba loves her life just as it is. She loves living behind the bakery, and waking up in a cloud of sugar and cinnamon. She loves drawing comics and watching bad TV with her friends.

The only problem is she's overlooked a few teeny details:

Like, the guy she thought long gone has unexpectedly reappeared.And the boy who has been her best friend since forever has suddenly gone off the rails. And even her latest comic-book creation is misbehaving.

Also, the world might be ending – which is proving to be awkward.

As Doomsday enthusiasts flock to idyllic Eden Valley, Alba's life is thrown into chaos. Whatever happens next, it's the end of the world as she knows it. But when it comes to figuring out her heart, Armageddon might turn out to be the least of her problems.
Having completely adored Melissa Keil's debut, Life in Outer Space, I was taken aback by how much more I loved her sophomore novel! The Incredible Adventures of Cinnamon Girl was a fabulous read for many reasons but for me, the high points of the book were the characters, the romance and the story-telling.
Sarah Jane Albany, or Alba as everyone calls her, is a huge comic book fan and an aspiring comic artist herself. Despite her huge potential, she wants to stay in the small Australian town where she's lived all her life working at her mother's bakery, unlike her best friend, Grady who wants to study law in Melbourne. But getting left behind is only one of Alba's troubles, what with the world supposedly ending and a surprising return of an old friend that only seems to complicate things.
Most stories can only start when you place yourself in them.
Alba was such a refreshing main character to read. I loved her personality so very much! She's a curvy girl and she's proud of it! How many YA characters have that kind of positive attitude with their body image? Too few. Aside from that, her voice was engaging and fun. Her relationship with her friends was also something I loved. I totally felt for Alba as she struggled with the idea of saying goodbye to them. Well past that stage, I was struck by how realistic the portrayal of "the after high school feeling" was in the story. It's the time when you wonder what the future holds and sometimes you get scared because high school life was safe and comfortable. I felt like Alba's growth in the book with regards to this was inspiring.
Although the story focuses largely on Alba, the other characters- Grady, Eddie, Tia, Caroline and Pete were fantastic. First, their interactions served great entertainment- they were all so witty an funny. They had hilarious banters, which made me fond of the friendship Alba's gang had. Even more, the rest of the characters had depth and interesting character arcs. Melissa Keil sure knows how to write a wonderful cast of characters.
I've tried and tried to want someone else, but you are the only person in the whole world who I know I belong with.
Last but not the least, I was head over heels for the romance! I've always asserted my great love for best friend love stories and this one between Alba and Grady, who has been Alba's best friend since forever and knows her every quirk, is just one of the my favorites of all time. It's slow-burn and angsty and then kapow. Just, SO MUCH LOVE.
The Incredible Adventures of Cinnamon Girl was the perfect read for me. Melissa Keil continues to make me fall in love with her stories and characters and I'm convinced she is one of most talented Aussie YA writers out there. I hope to read more from her and also hope that everyone else will check out her awesome books.