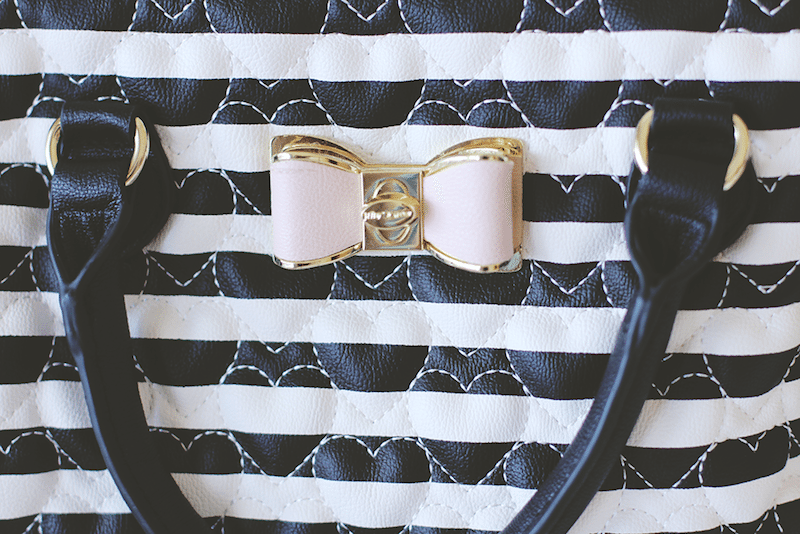 Around three in the morning last Friday, I was en route to Singapore in belated celebration of my birthday. With only my mother as my companion, the weekend was a blur of bookstore hopping, sightseeing and shopping. Of course, being myself, I couldn't help but squeeze in some reading. So today, I'll be be sharing what book I brought along with me to Singapore as well as what's inside my adorable Betsey Johnson bag.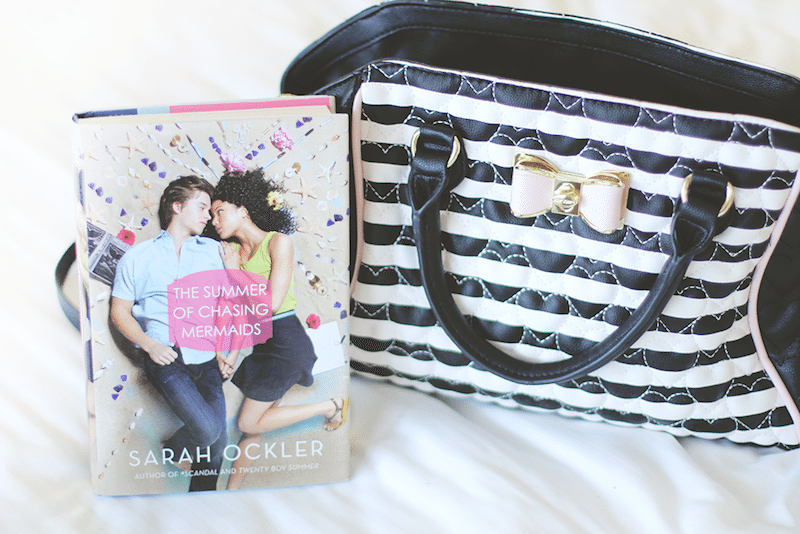 Book In My Bag
I have The Summer of Chasing Mermaids by Sarah Ockler in my bag, which has been on my wish list for a long while. I finally bought it during MIBF earlier this month (this is the part I realize I still haven't shared my haul- soon promise!) and I've been reading it during my trip, mostly during train rides. I adore Ockler's books and the fact that she wrote a Little Mermaid retelling is such a dream come true. I'm liking what I've read so far and I hope to finish it on the plane ride back to Manila tomorrow.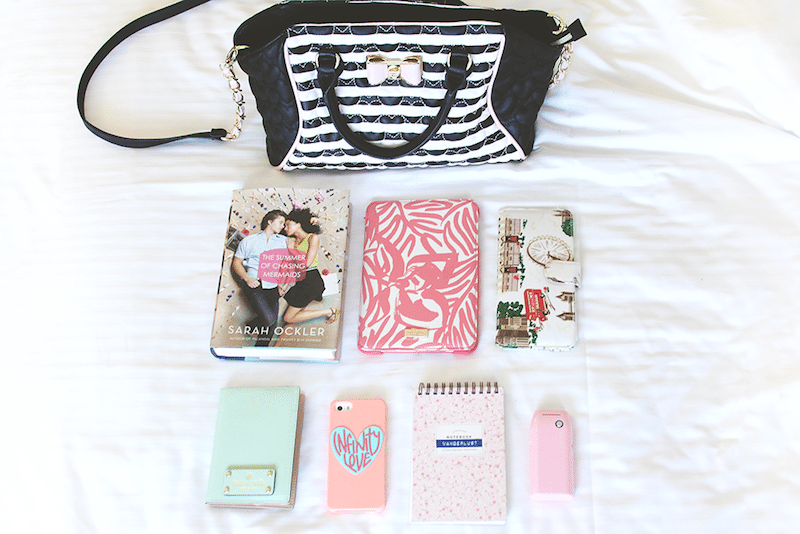 What Else Is In My Bag?
iPad – Kate Spade NY case
Wallet – necessary for shopping obv
Passport – Kate Spade NY case
iPhone – case from Bershka
Travel notebook – where I write down itineraries and places I want to see
Power bank – since I'm outside most of the day and I use my phone a lot to take pictures, I make sure to have back up in case my battery dies
DSLR (not in the photo)
I've always loved What's In My Bag posts and I've done a few before, a Book Bags feature on Rachel of Hello Chelly's blog as well as some on Instagram. I don't know why I've never shared one on the blog before but now that I have I'm thinking I might make it a reoccurring thing. What do you think?
What book is in your bag? Any other cute things you keep there? And how was your weekend?