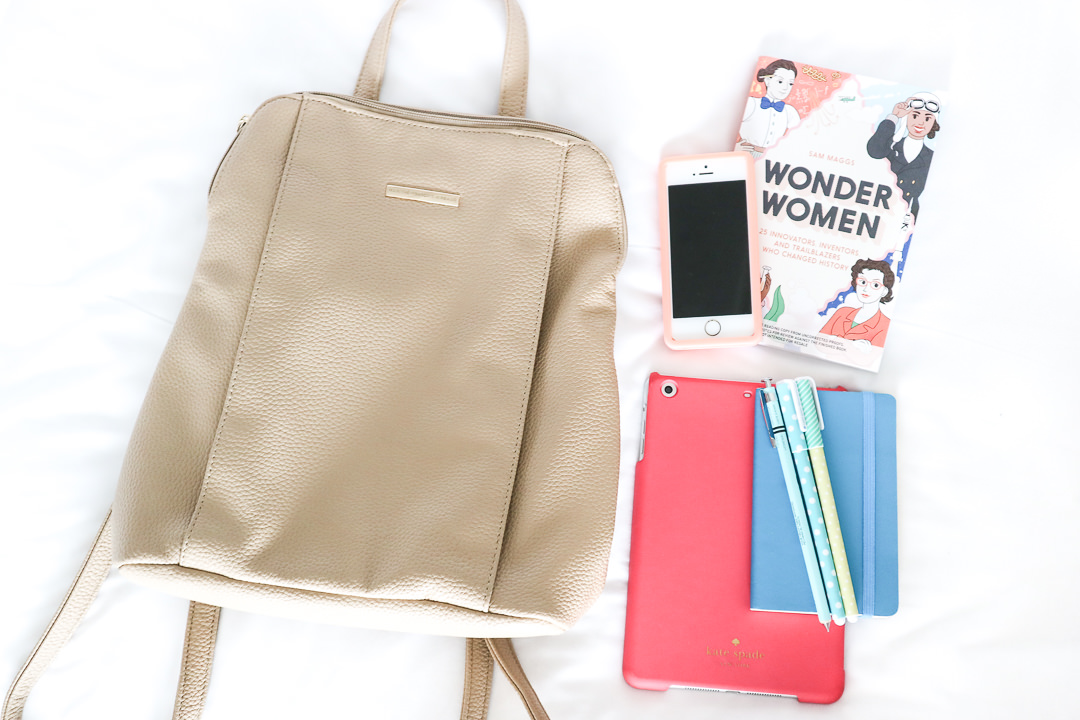 Ever heard of Allied spy Noor Inayat Khan, a Muslim woman whom the Nazis considered "highly dangerous"? Or German painter and entomologist Maria Sibylla Merian, who planned and embarked on the world's first scientific expedition? How about Huang Daopo, the inventor who fled an abusive child marriage only to revolutionize textile production in China?
Women have always been able to change the world, even when they didn't get the credit. In Wonder Women, author Sam Maggs introduces you to pioneering female scientists, engineers, mathematicians, adventurers, and inventors—each profile a study in passion, smarts, and stick-to-itiveness, complete with portraits by Google doodler Sophia Foster-Dimino, an extensive bibliography, and a guide to present-day women-centric STEM organizations.
The book in my bag right now is Wonder Women: 25 Innovators, Inventors, and Trailblazers Who Changed History by Sam Maggs. I've hosted Sam on the blog before and also really enjoyed reading her debut, The Fangirl's Guide to the Galaxy: A Handbook for Girl Geeks. While I rarely read non-fiction, I love reading Sam's work because they're incredibly feminist and generally awesome. Right now, I'm really liking Wonder Women because I'm learning so much about kick-ass women from history that I've never encountered before. I definitely would recommend checking this book out on Goodreads!
What else is in my bag?
Little blue notebook ・ iPhone ・ iPad ・ Typo Mechanical Pencil ・ Colored Pens
Not much, I know! Compared to most people I know, pretty much my only essential for my bag is a good book and a gadget (or two) where I'll have my Kindle app so I can pick up another book when I'm done with my current read. If I'm in a writing mood, I'll usually bring a notebook and writing materials so I can jot down my thoughts.
Your turn! What book is in your bag right now? What are the essentials you usually have in your bag?