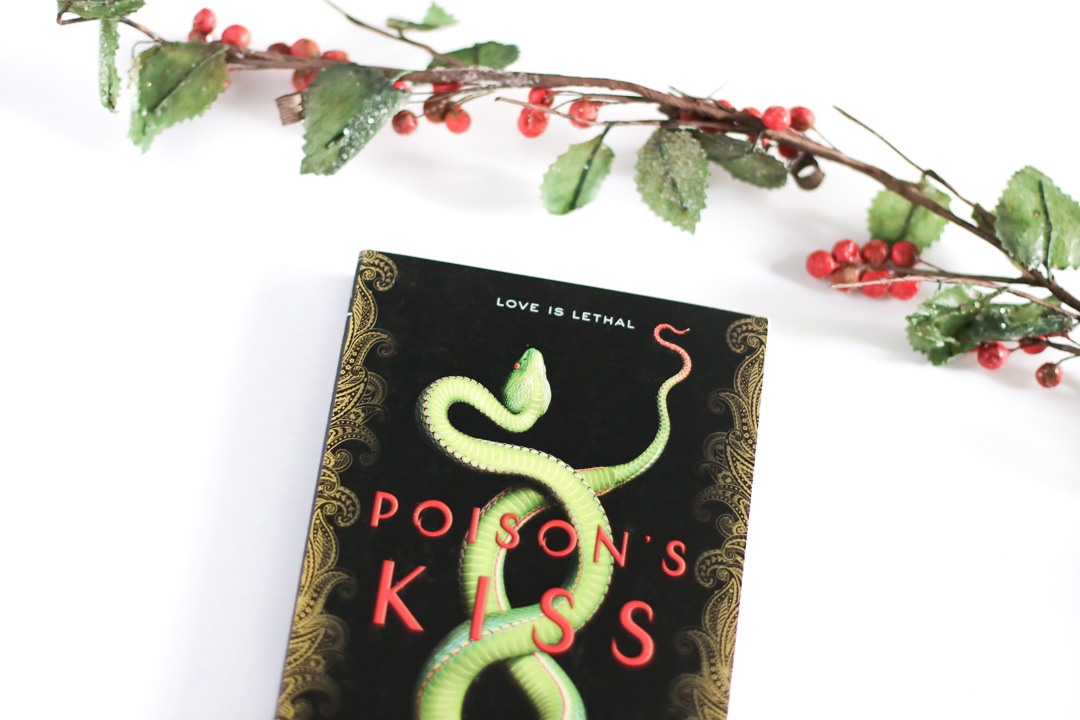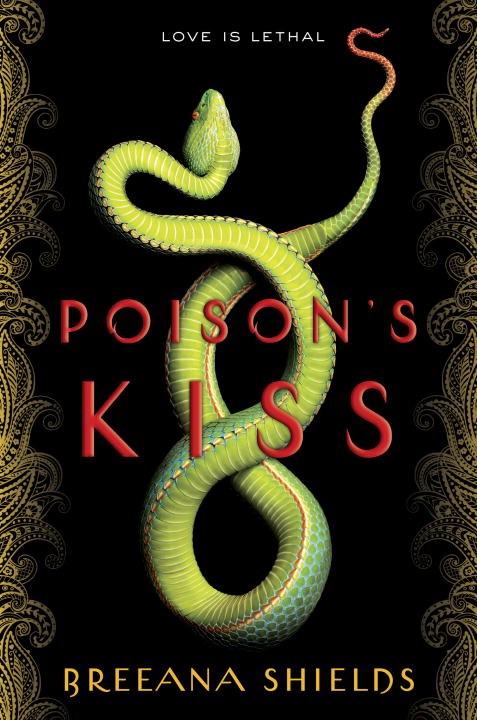 Poison's Kiss

by Breeana Shields

Book #1, Poison's Kiss

Published by Random House Books for Young Readers on January 10th 2017

ARC from Publisher

304 pages

Purchase on

Amazon

・

Fully Booked
Synopsis
Marinda has kissed dozens of boys. They all die afterward. It's a miserable life, but being a visha kanya—a poison maiden—is what she was created to do. Marinda serves the Raja by dispatching his enemies with only her lips as a weapon.

Until now, the men she was ordered to kiss have been strangers, enemies of the kingdom. Then she receives orders to kiss Deven, a boy she knows too well to be convinced he needs to die. She begins to question who she's really working for. And that is a thread that, once pulled, will unravel more than she can afford to lose.
In this time and age, it's often accepted that readers judge a book at face value. I'm normally one of them since I like to choose reads based on book covers. Fortunately, reading Poison's Kiss has made me rethink my own reading habits. Despite its undistinguished cover, Breeana Shields' debut novel leaves quite a grand impression that I never expected.
Poison's Kiss was my first high fantasy read of 2017 and it actually set the bar pretty high. The plot is incredibly unique and piques your interest. About a teenage assassin who kills with a kiss, this book draws you in with a whirlwind of romance, a mountain of tension and a touch of Indian folklore (although my desi book blogger friend Mishma from Chasing Faerytales explains it is more of Hindu mythology.)
"That's the thing about poison. The deadliest ones always come from the inside."
I personally found the book pretty fast-paced but I think this will vary from reader to reader and how quickly you'll get hooked by the storyline. Immediately immersed in reading, I was happily and excitedly turning pages while devouring Poison's Kiss. I think it's a really kick-ass book with very strong characters. Besides being a poison maiden, Marinda, the main character, is a young lady who is trapped in an arrangement with an abusive and manipulative handler who orders her to assassinate enemies by kissing them. With nowhere else to go and with fear for her adopted brother Mani's safety, she carries out their bidding. That is until she ironically meets a boy she likes enough not to kiss.
"On the day I was supposed to kill him, he was memorizing the things that I love."
Deven, Marinda's love interest, is definitely a new fictional character to add to your book boyfriend list. (You know you have one. Don't deny it.) After reading this book, he's definitely on mine. He's a boy with a golden heart but is also a bit enigmatic since the reason for his appearance and knowledge on his background were obscure from the start. I was wary that the romance might be a little bit of instalove but then I became too obsessed with the chemistry between Deven and Marinda to care. Just check out this kissing scene quote:
"I didn't know kissing could be like this–like creating instead of destroying, like beginnings and not endings. Like melting. Like love."
While I was fond of Breeana Shields' treatment of the romance, I loved Marinda's bond with her brother Mani more. Their loyalty and fierce protectiveness for each other was really sweet, Even when she struggled a lot with her own morality, I liked how Marinda's soft heart showed whenever she was concerned for her brother. That said, her convoluted dynamics with more antagonistic supporting characters were also fairly engrossing, A cast of characters with hidden layers and complex relationships, in addition to surprising twists and revelations, made this book so much more remarkable to me.
Finally, I have to mention that the world-building is very interesting and I really want more of it. I'm not sure it measures up to the worlds Maas and Aveyard (whose works have been compared to Shields' debut) have created just yet. However, I do find Poison's Kiss' world to be very promising and have high hopes for the sequel.  I definitely recommend reading this one if you want to pick up a quick, fast-paced, romantic fantasy read! If you've already read Poison's Kiss, do join me in very enthusiastically and impatiently waiting for the next book.
Have you read this debut novel by Breeana Shields? Will you add it to your TBR?