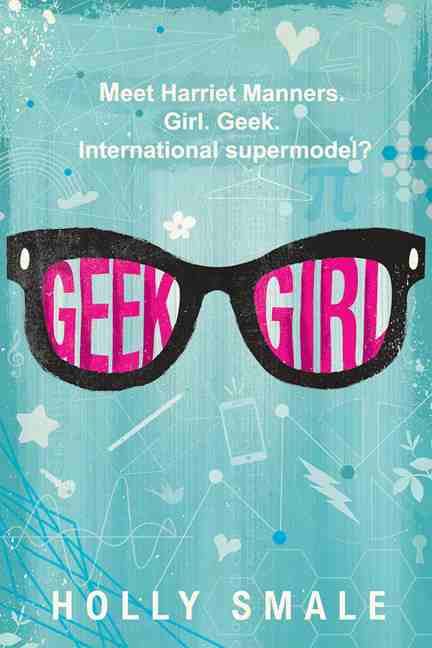 Geek Girl

by Holly Smale

Book #1, Geek Girl

Published by HarperTeen on January 27th 2015

ARC from Publisher

384 pages

Purchase on

Amazon

・

Fully Booked
Synopsis
Geek + runway = a hilarious runaway hit! This bestselling UK debut is full of humor and high-fashion hijinks—and now it's coming to America.

Harriet Manners is tired of being labeled a geek. So when she's discovered by a modeling agent, she seizes the chance to reinvent herself. There's only one problem: Harriet is the definition of awkward. Does she have what it takes to transform from geek to chic?

Geek Girl is the first book in a hilarious new trilogy. It was also the #1 bestselling YA debut of 2013 in the UK, where it was shortlisted for the Roald Dahl Funny Prize and won the Waterstones Children's Book Prize for Best Book for Teens. With all the humor and fabulous shenanigans of Louise Rennison's Confessions of Georgia Nicolson and Meg Cabot's The Princess Diaries, Geek Girl is about to become an international superstar.
Fun is the one perfect word I can think of that sums up Geek Girl. I picked it up on a pretty dull day and it easily put me in a happy mood as I laughed because of the hilarious MC and the delightful events that lead to her from being unpopular geek to becoming a model for a top UK fashion powerhouse as well as the events that occur after. Seriously, it was just such a fun book! Why? Let me list the reasons.
True to the title, Harriet Manners is a geek. A really quirky geek at that. She likes rulers, dictionaries, history and organization. She's awkward and very much socially inept. So authentic character? Check.
With that, I found it really easy to connect with her.
Harriet also occasionally makes lists which I really enjoyed because, if you must know, I love lists (if this list in itself wasn't clue enough).
It's hard not to adore Harriet. She sometimes left me embarrassed for her but I couldn't help but grin at how silly and ridiculous she and the story was. Her voice is 'younger YA' (rightfully so since she's fifteen) so there tends to be exaggeration and long-winded dramatic story-telling but I actually found this totally amusing and endearing.
The rest of the characters feel very animated- like the highly eccentric but super witty Wilbur and fellow geek and official stalker Toby.
Present parents (dad and stepmom) who are also funny and even have an interesting subplot/arc of their own. I adore the dynamics in Harriet's family and her very positive relationship with her stepmother.
Although you'd initially think the plot is a bit unbelievable (which in this case you should know that it isn't actually that much unrealistic, since the author experienced this herself), it felt concrete to me because I was just right there with Harriet. And it was fun riding along!
We get a cute little budding romance here with Nick and Harriet. More please!
But most importantly, the themes! Friendship, honesty, accepting who you are, overcoming bullies, staying true to yourself. Love it.
With that, I'm really looking forward to the next books in the series! If you're ready for a geeky cute (to the nth level) kind of book, definitely check Geek Girl out!