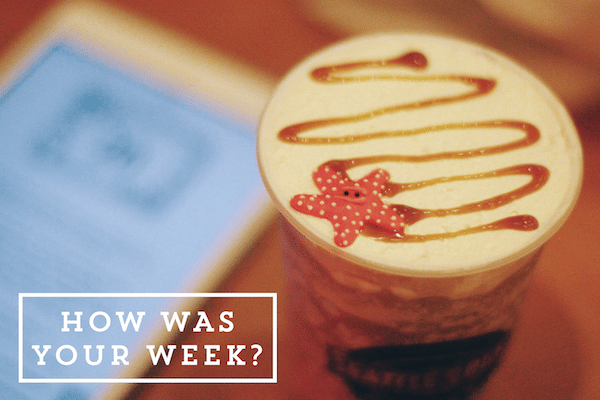 The week has been kinda hell-ish so I'm so glad it's over!
I had my exams so there was lots of procrastinating err… rather- late-night stuDYING. Mostly for my two toughest subjects- Microbiology and Statistics. I don't know how I did but I'll be forgetting all about it until grades are out hoping for the best. Anyway, I'm finally done with this school year's first semester which means IT'S FINALLY SEMESTRAL BREAK FOR ME! WOOHOO!
After I finished my last exam last Friday, I catched up on sleep, TV and books! I was able to read Blood of Olympus and Greek Gods (my first two books of the month) over the weekend, as you probably saw from my updates on Twitter/Instagram (or not). I'm still reeling from the awesomeness! Braving the crazy (and super sudden that I seriously thought the Gods were thwarting my going to the bookstore) thunderstorm last Tuesday was worth it for being able to grab a copy of BoO on release day even though I didn't get to read it right there and then. It kinda motivated me to get through the week.
Anyway, I have so much more catching up to do especially with blogging and design duties. I've neglected them for awhile since school was keeping me too busy but I'm totally back in the game now! I'm so looking forward to doing lots of productive things during my break. :)
How about you guys? How was your week?