Sometimes it's helpful to reminisce. I recently went through my old posts hoping for inspiration to create content again like I did before and it actually worked. Exactly five years ago, I made a desktop wallpaper for March 2018 releases. I've missed making things like that. So I made some more for my most anticipated March 2023 YA releases!
I did things differently this time, focusing on one book per calendar. Because of this style choice, I decided to create two different designs featuring two books I'm highly anticipating that are getting published next week.
I wish I could do more than two so that I could cover other release weeks throughout this month. Who knows, I might update this post if it's received well! (So comment any design requests below and share this on social media pretty please 🥺)
To download the desktop calendar wallpapers below, just click the images and right-click + save the files.
YA Releases: March 7, 2023
Rosewood: A Midsummer Meet Cute by Sayantani DasGupta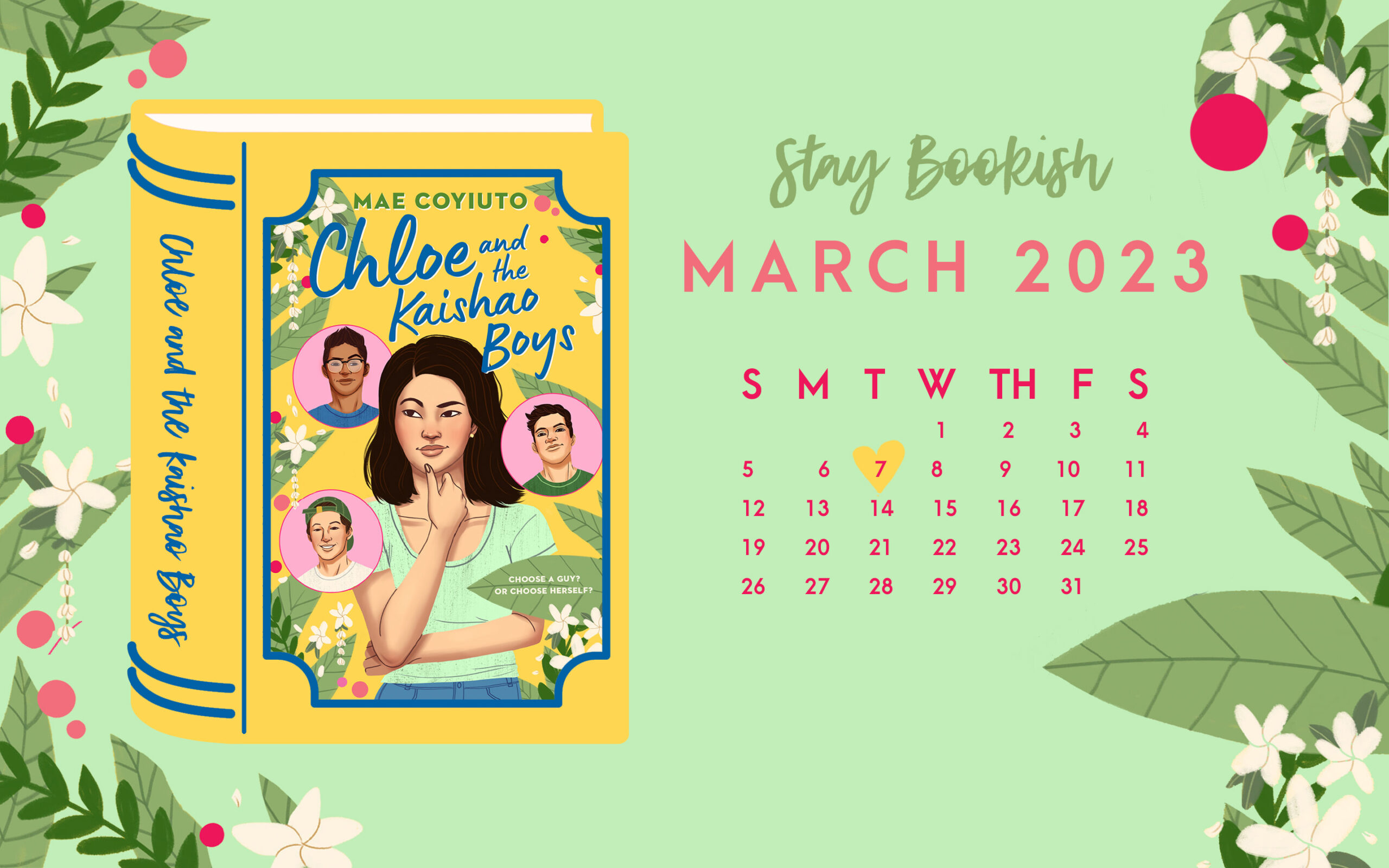 Chloe and the Kaishao Boys by Mae Coyiuto
One week to go before we get to read these beautiful books! I can't wait to check them out when they're released. Looking for more books releasing throughout the rest of the year? Check out the Stay Bookish Book Release Calendar!
If you enjoyed this content, I hope you'll consider supporting me through Ko-fi 💖
What books are you anticipating for March 2023? Any desktop calendar/wallpaper requests?