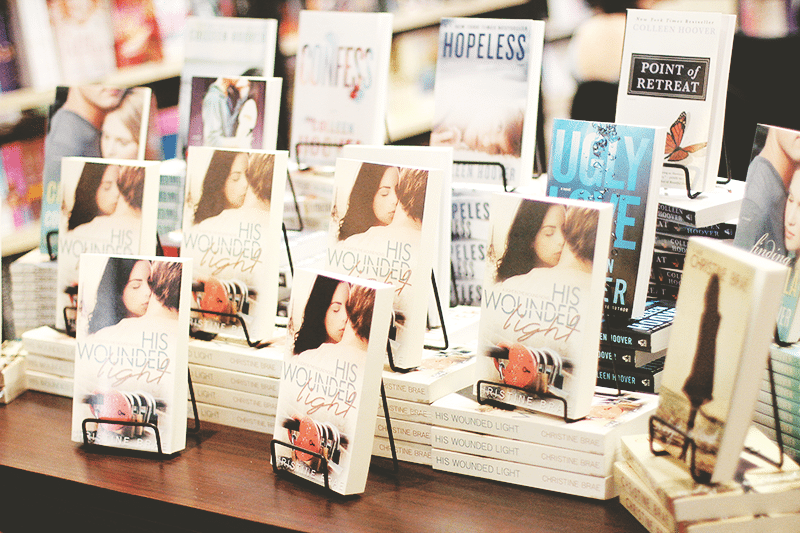 Many international authors have come and gone to the Philippines but only just recently did some fabulous New Adult rockstars come to meet their Filipino fans! Last weekend, Colleen Hoover, Tarryn Fisher and Christine Brae rocked Cebu and Manila and signed thousands' of books, at their book tour event hosted by National Book Store.
If you guys don't know, I'm a huge CoHo fan and meeting her was truly a dream come true. It was so great to meet Tarryn Fisher and Christine Brae too, who were both sweet and friendly. But I'm getting ahead of myself now. Let me share with you the full experience! 
Q & A
Tarryn doesn't know that she can co-author with anyone else aside from Colleen. Both authors easily enjoyed writing their Never Never series.
Christine thinks self-publishing is a lonely process. While it's an experience, it's one that you do by yourself- providing your own resources, having your own editors and finding your own readers.
Tarryn loves that self-publishing allowed them to create their own success and show everyone that they could [do it].
For Colleen, self-publishing is a life-changer and she likes not having a boss but thinks that for it is difficult for new authors to break into it.
With finding inspiration for her stories, Colleen develops her characters first before the plot line. Having 12 books out in a span of 4 years, it's difficult for her to write a story that's new and fresh and not like the last one. Exciting tidbit about November 9: It has the biggest twist since Hopeless.
"The most important thing is to write the story that I want to write." – Colleen Hoover
Colleen explained that she didn't know that she decided to write a New Adult book as she leaves the genre to the publishers.
Tarryn waits to feel something and runs with it as she writes. A whole book forms around the emotion she's currently feeling. She also writes everyday and puts herself in the mindset of her characters, joking that if she's writing a serial killer, she kills people on the street all day long. (This woman is so funny!) She thinks this makes her writing more authentic.
Colleen doesn't have a writing schedule but likes to lock herself up for a few days to write. She mentioned that she can't end her writing at a sad scene because she'll feel that way until she continues the scene, which is why she insert bits of humour in her books so she can take a break.
Christine reads the ending of every book she ever reads. *gasp* So when she starts writing, she always knows her ending.
She also chooses character names with meaning while for Tarryn, it just falls into her head. Colleen cannot start a book until she knows a character's name. She also thinks that it's very important to choose a guy's name that isn't out there yet.
I asked Colleen how music plays a role in her process and she answered that it does play a huge role especially when she's trying to develop a story in her head. For November 9, she was listening to Unsteady by X Ambassadors. She's also currently listening to 21 Pilots. Colleen also shared that The Avett Brothers inspired her to be a writer when she heard these lyrics at their concert: Decide what to be and go be it.
"Only you can see the world like you see it. Put it into writing and share it with the rest of us and it'll be unique because it's your thoughts." – Tarryn Fisher
Believable characters, a good story, strong beautiful words are what makes a great book for Tarryn. She thinks developing a style is really important. She recommends reading as much as you can then incorporating pieces of what you love into your own style.
Tarryn likes to write about bad people and trying to take a new perspective on them.
Since she started writing, Colleen feels like she lives in a fantasy world, only visiting her house every now and then. Living in her head, she thinks writing makes you crazy.
Colleen's ultimate writing goal is to make herself happy with the book she writes. For Tarryn, writing is a selfish process because she doesn't care about anything else except for writing what she wants.
"I just write because I have so many words." – Christine Brae
Forum/Signing snapshots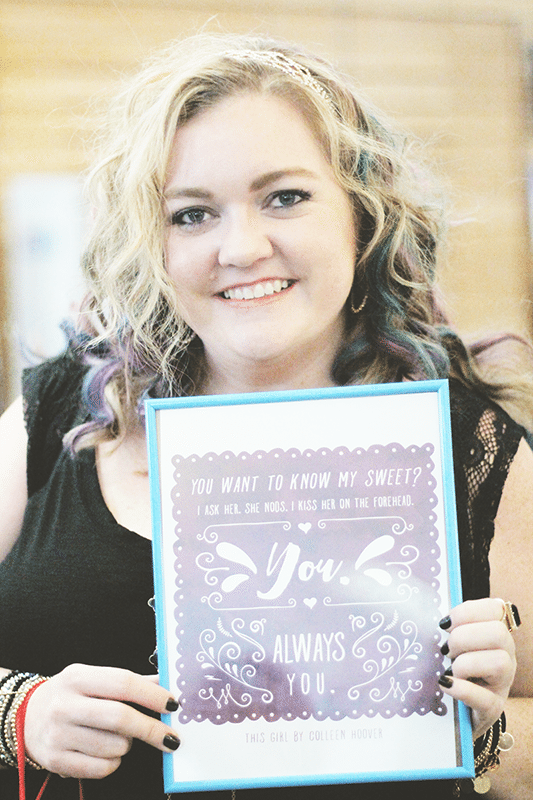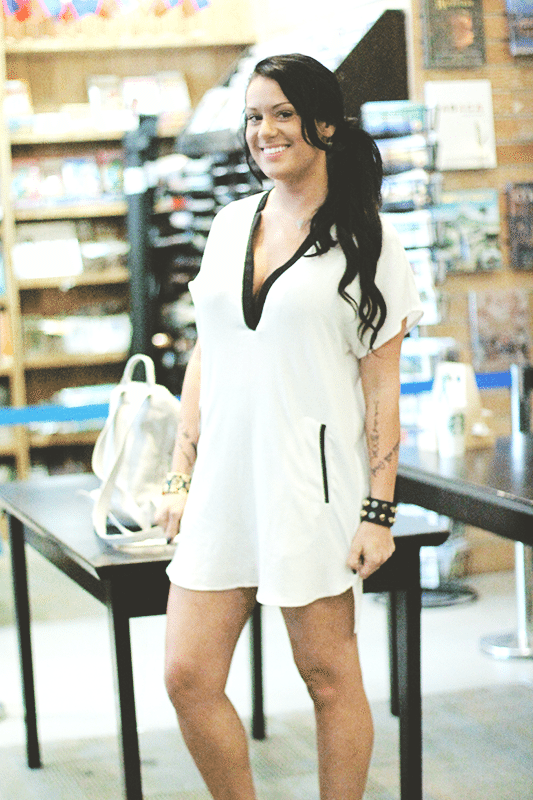 Colleen Hoover + the quote poster I made for her // the ever gorgeous Tarryn Fisher modelling for yours truly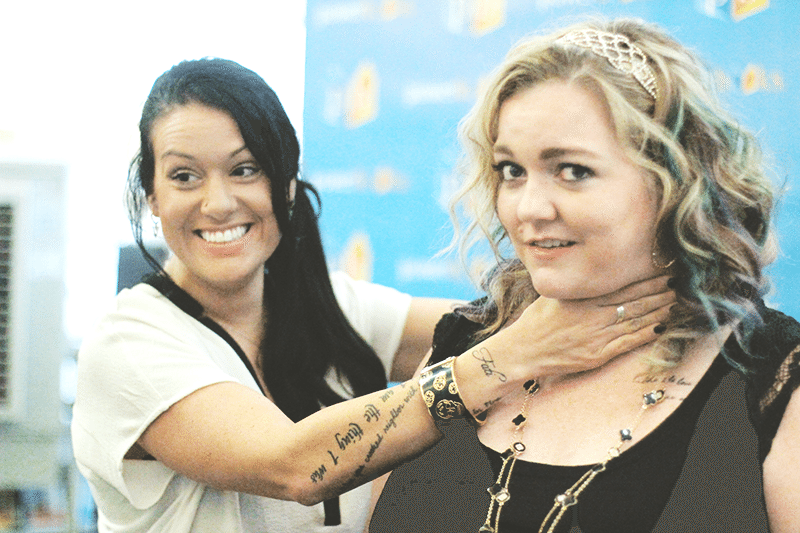 These two are fricking adorable!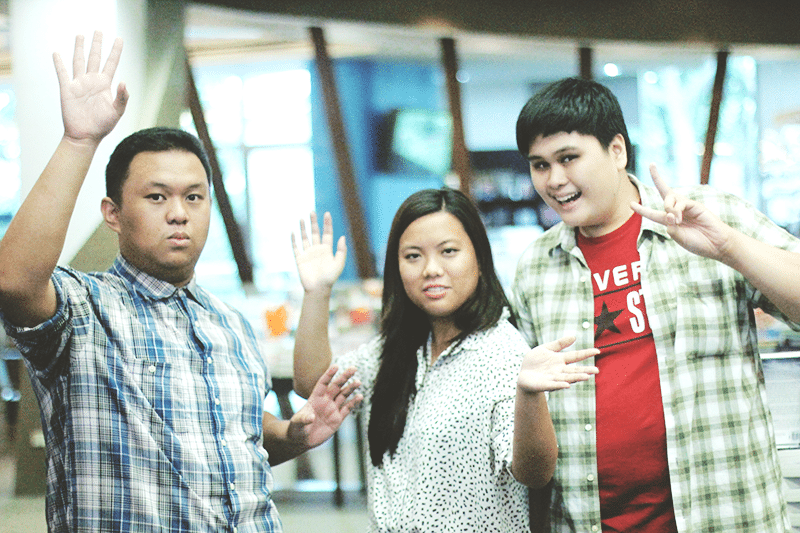 Awesome blogger friends – JM of Revelations of a Book Freak, Salve of Cuckoo for Books, Kevin of Tome Bound
Signed books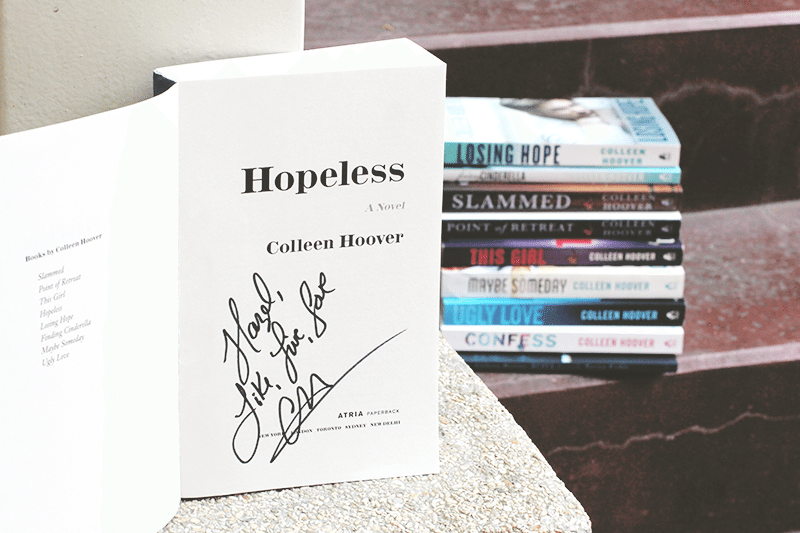 Photos with the authors

Me + Christine Brae, Tarryn Fisher & Colleen Hoover
Group photos! (Photo from The Bookaholic Blurbs)
Giveaway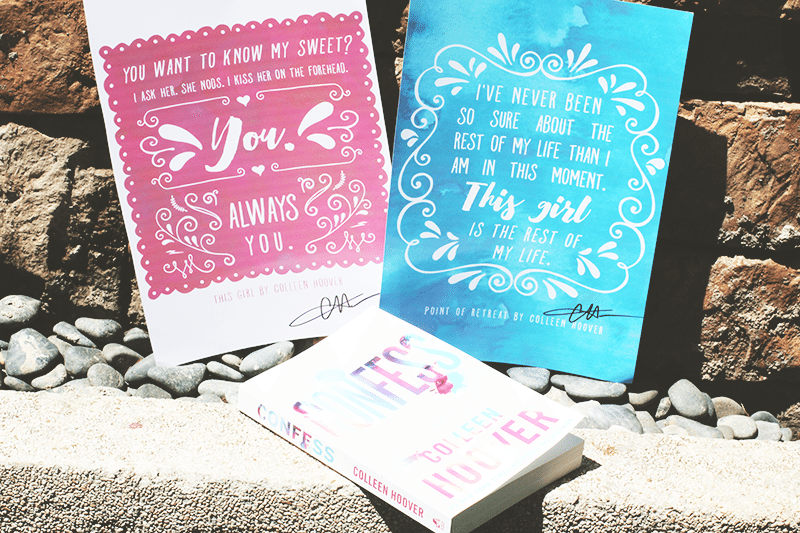 Win a SIGNED copy of CONFESS by Colleen Hoover, as well as two signed quote posters! Giveaway is open internationally! <3
Don't forget
If you missed last weekend's event, you can still see these NA rockstars at MIBF on September 19! As always, huge thanks goes to National Book Store for hosting awesome events. Make sure to follow them on Twitter to see their updates and announcements!
Are you a fan of Colleen, Tarry or Christine? Which New Adult authors would you like to meet one day?