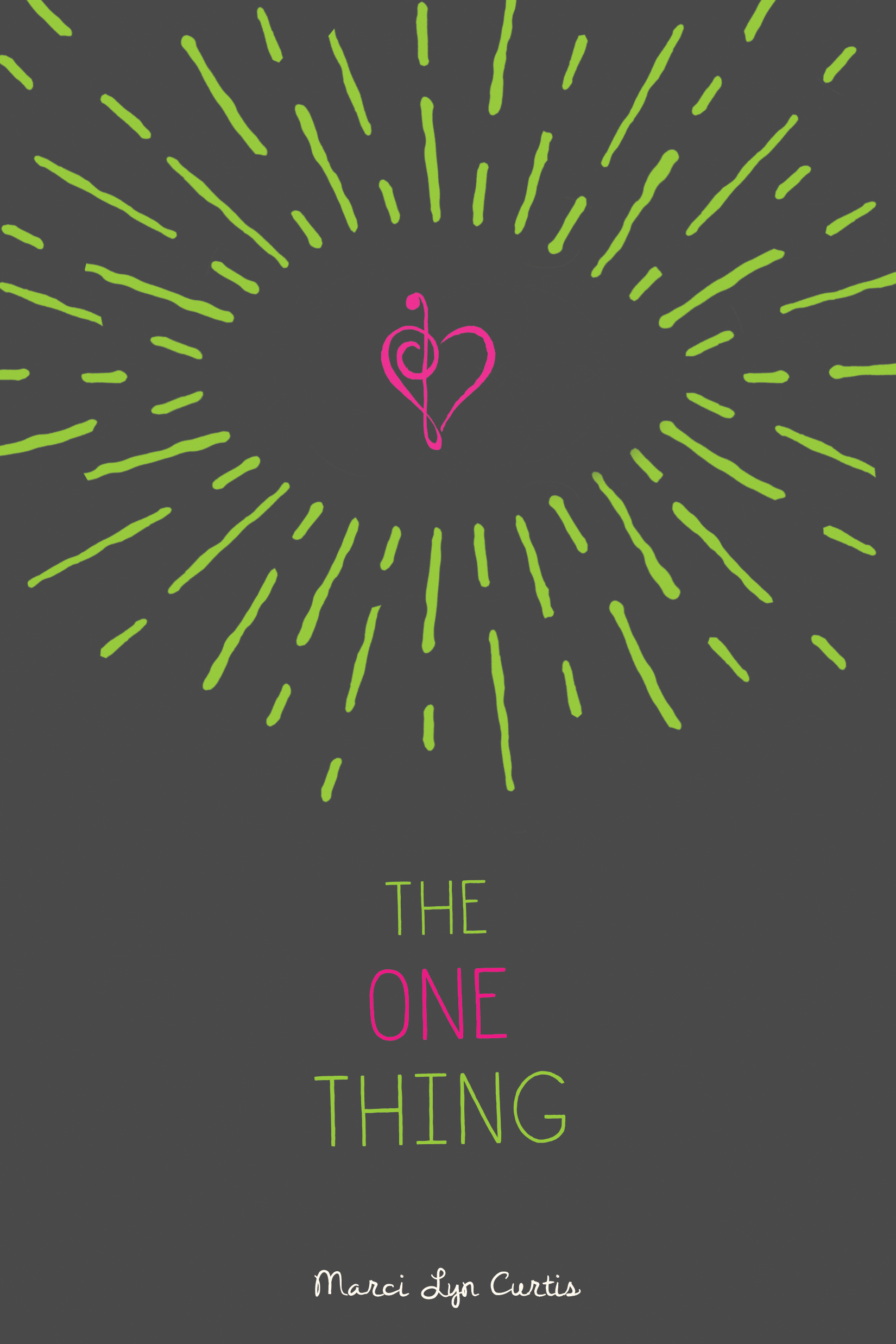 The One Thing

by Marci Lyn Curtis

Published by Disney-Hyperion on September 8th 2015

Advanced copy from Author

336 pages

Purchase on

Amazon

・

Fully Booked
Synopsis
Maggie Sanders might be blind, but she won't invite anyone to her pity party. Ever since losing her sight six months ago, Maggie's rebellious streak has taken on a life of its own, culminating with an elaborate school prank. Maggie called it genius. The judge called it illegal.

Now Maggie has a probation officer. But she isn't interested in rehabilitation, not when she's still mourning the loss of her professional-soccer dreams, and furious at her so-called friends, who lost interest in her as soon as she could no longer lead the team to victory.

Then Maggie's whole world is turned upside down. Somehow, incredibly, she can see again. But only one person: Ben, a precocious ten-year-old unlike anyone she's ever met. Ben's life isn't easy, but he doesn't see limits, only possibilities. After awhile, Maggie starts to realize that losing her sight doesn't have to mean losing everything she dreamed of. Even if what she's currently dreaming of is Mason Milton, the magnetic lead singer of Maggie's new favorite band, who just happens to be Ben's brother.

But when she learns the real reason she can see Ben, Maggie must find the courage to face a once-unimaginable future...before she loses everything she has grown to love.
When a book has you staying up late and crying at 2 in the morning, you know it's undeniably good. The One Thing, however, is not only undeniably good but brilliant. Upon finishing in one sitting, The One Thing turned instantly into one of the best YA contemporary books I've read this year.
I was lucky to receive an early draft from the author and while I was more than excited to read, I didn't particularly know what to expect. I didn't expect to be so hooked from the very first chapter that I couldn't put down the book for the life of me until I turned to the last page. I didn't expect to laugh so hard at the main character's sarcasm and fun banter. I didn't expect to fall completely in love not only with the love interest, but with his completely adorable kid brother too. Most of all, I didn't expect the strong emotional punches that Marci Lyn Curtis packed with her story.
What I did expect was to read about a girl who was struggling to come to terms with becoming blind. Maggie used to be a soccer star before she lost her sight. Her professional soccer dreams suddenly upturned, alongside with basically her whole life, she's taken aback when she meets ten year old Ben Milton, and she suddenly can see. Ben's spina bifida doesn't stop him from being adorably quick-witted and mature for his age and as Maggie becomes fast friends with the young boy, she learns that while she may have lost her sight, she hasn't lost her heart.
Nothing beats having a heroine you want to root for. Maggie is probably one of my favourite narrators ever. I only wish I had her sass. I loved her voice and narrative SO much. Not only was she utterly hilarious, she was also so honest and authentic. I just couldn't help but love her strong personality. Moreover, I loved her growth in the book, especially as she grappled with her strained relationships with her mom and best friend and embracing her life as it is now.
As for Ben, no words can describe my love for this kid. I once wrote a list of List Of Awesome Quirky Contemporary Kids and while it needs to be updated, Ben totally tops the list, with his infinite charm and funny wisecracks. I've never read a more vibrantly happy character as him. Still, like Maggie, he was very realistically portrayed. All of the characters were, actually. Ben's brother, Mason, who is Maggie's love interest was also awesome and I loveeeee the slow-burn romance between them.
Finally, the writing in this book is also something to behold. The fabulous musical aspect incorporated in the story made Marci's prose even more lyrical and resounding. Not only do her words give you all the feels, they also inspire you to think and ponder the things (the people most especially) that we value and love and the circumstances that reveal us.
Now can we change The One Thing's title to The Best Thing yet? I'm mostly kidding- I really wouldn't change a thing about this amazing book. I swear, it is an excellent read. If you're looking for your next favourite book, Marci Lyn Curtis' witty, passionate, heart-soaring debut novel is it.
Giveaway: