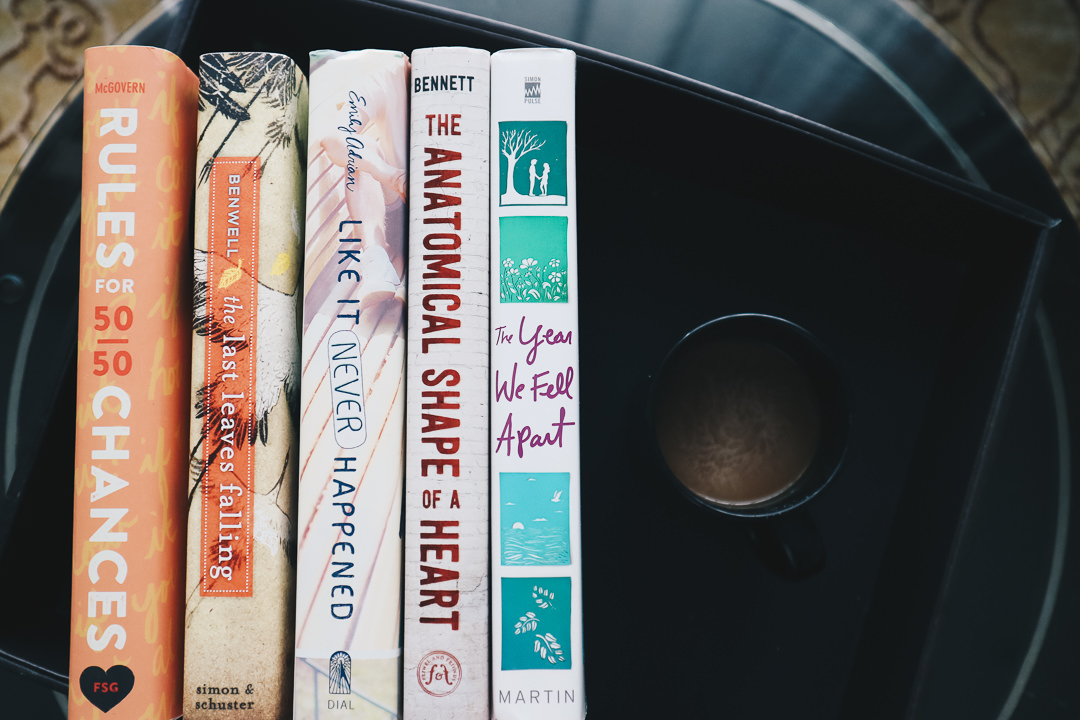 It's hard to get back up from a downfall. Last year was a tough one for me and my blog suffered because of that. I talked a little about this on Twitter but everything ultimately came down to how I lost my motivation and passion.
Books, however, never fail to uplift me. They were the reason I started this blog in the first place. Now, books are the reason I'm renewing my passion for book blogging and making exciting new changes.
Yes, Stay Bookish began as a way to help me hold on to my love for books. But it also gradually became a way for others to discover and indulge their love for books. This blog has been one of my biggest achievements in life and I'm proud to say I reached 300k views on the blog at the end of 2016!
Having achieved this milestone, I finally feel ready to open the blog's doors to fellow book nerds who wish to contribute to the book community through this platform. After all, success isn't worth anything until you share it.
Stay Bookish is Expanding!
When I say I want to expand the blog, I don't mean I want to get more followers or make the blog some kind of 'big' hit. What I mean is I want to grow a community, one that nurtures love for books. I want to develop this blog into one that gives readers a place where they belong. If I can, I want to provide a safe space for book lovers, where diversity is valued and appreciated. I want to boost underrepresented voices and allow them a platform to reach out to other bookish people as I have through this blog.
While it's been an honor, laying the foundations of this blog, I think it's time to welcome other book nerds who are willing to take on the same mission I've always had: spread the love for books.
Coming soon: New YA eZine
I once had this idea to create an e-magazine focusing on YA lit. Despite the time that has passed since then (a year and a half to be exact), this has continued to be a dream project of mine.
A good number of people showed interest back when I pitched the idea, and while I wasn't equipped to execute this project back then, I hope now that I am, especially after attending Phil Young Star's e-zine workshop last year during The Philippine Reader and Writers Festival, just as many people will be on board with working with me to bring this e-zine to life.
Join the Stay Bookish squad
I'm looking to form two epic teams of bookish people, one to help me create the e-zine and another to blog with me on here. And I hope that you, yes you, will be interested in joining me.
For the e-zine team, anyone who loves books can become a contributor! You can contribute features, articles, recommendations, photos, art, skills, or even your support for promotion. I would love to assign people definite positions too, should anyone be interested in staying on the team for several issues or for the long run. Here is the sign-up form if you're ready to take part in this awesome e-zine project!
For my blog squad, I will be more selective because I want to work with people I get along with splendidly and who will have Stay Bookish's best interest at heart. I'm looking for blog squad members who will be there with me through this blogging journey, through thick and thin, highs and lows, and of course, reading and blogging slumps. I hope I'll find 2-4 wonderful book nerds who'll bring new opinions, perspectives, and ideas to the table (alongside great book recs of course), who'll help with blog decisions or content creation, and who'll fangirl with me about books. If you're up for all this, go answer the interview form so I can get to know you! (It's a bit long but please bear with me! I want to find the right people. Know that I'm rooting for you. For us. LOL I sound like a romance novel, don't mind me it's past midnight here.)
If you're reading this and don't have the time to work on an e-zine or a blog but do want to help me find members for my teams, do enter the giveaway below for a chance to win books! This is also my thank you giveaway for everyone who's visited the blog and helped me reach 300k views. Your support means the world!
When you fall down, what comes next is not just about getting back up. Sometimes it takes a leap of faith into trying exciting, scary, new things and reaching out to others that will help you rise, brighter and better than before. I can't wait to see what 2017 has in store for Stay Bookish.
What are your blog plans for this year? Will you be joining me here on the blog? What do you think of the YA e-zine project?