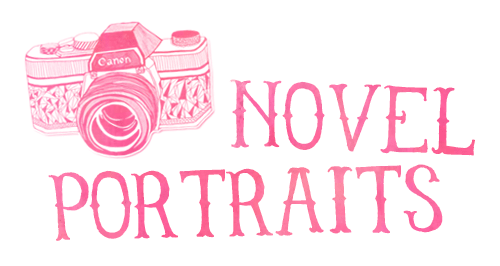 Novel Portraits is a weekend feature where I showcase book photography! Photography is my second most favourite hobby next to reading! A love child of the two dearest things to me- book photography is awesome and thus demands a segment on the blog. To read more about the feature, check out the introductory post for Novel Portraits.
Hello, my lovelies! Earlier this month, I shared a lovely interview/feature with Dana of The Nerdy Journalist here on the blog- so to say cheers to the end of August, I'm showcasing another bookish photographer! Stacey of Pretty Books just so happens to be one of my favourite people who post bookish photos around the internet. Her blog seriously showcases an infinity of pretty books and I'm incredibly glad to be able to interview her today! Check out her lovely answers and photos:
Behind The Lens: Stacey of Pretty Books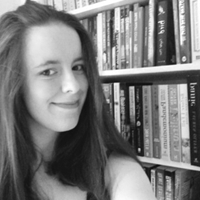 Hello! Care to tell us a little about yourself?
Hello! My name is Stacey and I run Pretty Books over on WordPress and Tumblr. I've been blogging for nearly five years and have made so many friends and met so many lovely people through it that I can't imagine my life without it. I also work in children's publishing, so I'm constantly surrounded by books and bookish people.
How did you fall in love with reading? What do you love most about books?
I love everything about books – I love that they're one of the most important things in terms of culture, creativity and education, and I love a really good story. I love beautiful physical books, but I also love eBooks, and (of course!) I love taking photos of books (and book covers). I love a story that's so good it allows you to escape and makes you forget everything else. I love coming across a book that just fits what I'm going through at that current time. I also think I love talking about books as much as I love reading books. One of my favourite quotes is from Lemony Snicket: 'Never trust anyone who has not brought a book with them.'
What are some of your recent favorite reads?
I've read about 50 books so far this year, but some of my favourites have been the Throne of Glass series by Sarah J. Maas; Liar & Spy by Rebecca Stead (one of my new favourite middle grade authors), Ketchup Clouds by Annabel Pitcher; the Sesame Seade series by Clémentine Beauvais; The Collected Works of A. J. Fikry by Gabrielle Zevin (a must read for bookish people); Dead Man's Cove by Lauren St. John, and Relish: My LIfe in the Kitchen by Lucy Knisley ('Eating and reading are two pleasures that combine admirably.' – C.S. Lewis).
How did you take up photography as a hobby? When did you start taking book photos?
I started running Pretty Books on Tumblr first, back in 2010. After spending a year or so sharing other people's beautiful photos of books, I started taking my own using my iPhone. It actually worked pretty well, but I finally bought a DSLR last year and now I wouldn't be without it!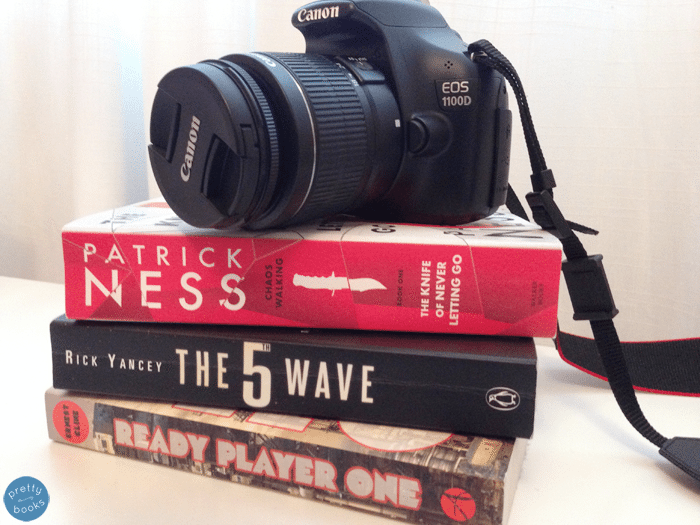 What cameras/photo equipments do you use to take your book photos?
I use my iPhone 5 for posting photos on Twitter, which I actually think has a pretty great camera, but I mostly use my Canon EOS 1100D DSLR for photos that are being posted on Pretty Books.
Aside from book photography, what other types of photography do you like?
I'm one of those people who loves taking photos food and then tweeting about it. (I don't use my DSLR when doing this though! Okay, maybe once.). I enjoy taking my camera out when I go on day trips to new places with my family – parks, exploring London, food markets, little country villages, bookshops.
Lastly, what advice or tips would you give when it comes to taking book photos?
I think browsing Tumblr helped me a lot because I already knew what kinds of photos I liked before even I bought my camera – just looking at different kinds of photos gives you ideas about what you can do, what you need to do, and what you actually like. It means you know what you want before you take the photo rather than just pointing the camera and hoping for the best. (Plus, it's true what they all say – good lighting helps a LOT).
I love your advice, Stacey! Thank you for joining us today and sharing your photos and love for books! Check out Pretty Books for more of Stacey's photos and def follow her on Tumblr or Twitter!
What do you think of Behind The Lens? What are your thoughts on some of the photos Stacey shared? Do you like taking book photos too? Any other bookworm-slash-photography-enthusiasts that you would like to see on Behind The Lens?
If you want to be featured on Behind The Lens, or have any suggestions, shoot me an email!