Novel Portraits is a weekend feature where I showcase book photography! Photography is my second most favourite hobby next to reading! A love child of the two dearest things to me- book photography is awesome and thus demands a segment on the blog. To read more about the feature, check out the introductory post for Novel Portraits.
Yes yes yes, Novel Portraits is making a come back!! *paaarty* I seriously can't believe the last time I did such a post was November last year. I've missed doing this feature! To celebrate, I'm featuring one of my favourites- fellow Filipino blogger, the best fan boy I know, and the awesome mind behind Bookish and Awesome, Shelumiel! Please do welcome him on the blog as we do a Q&A and check out his wonderful book photography!
Behind The Lens: Shelumiel of Bookish and Awesome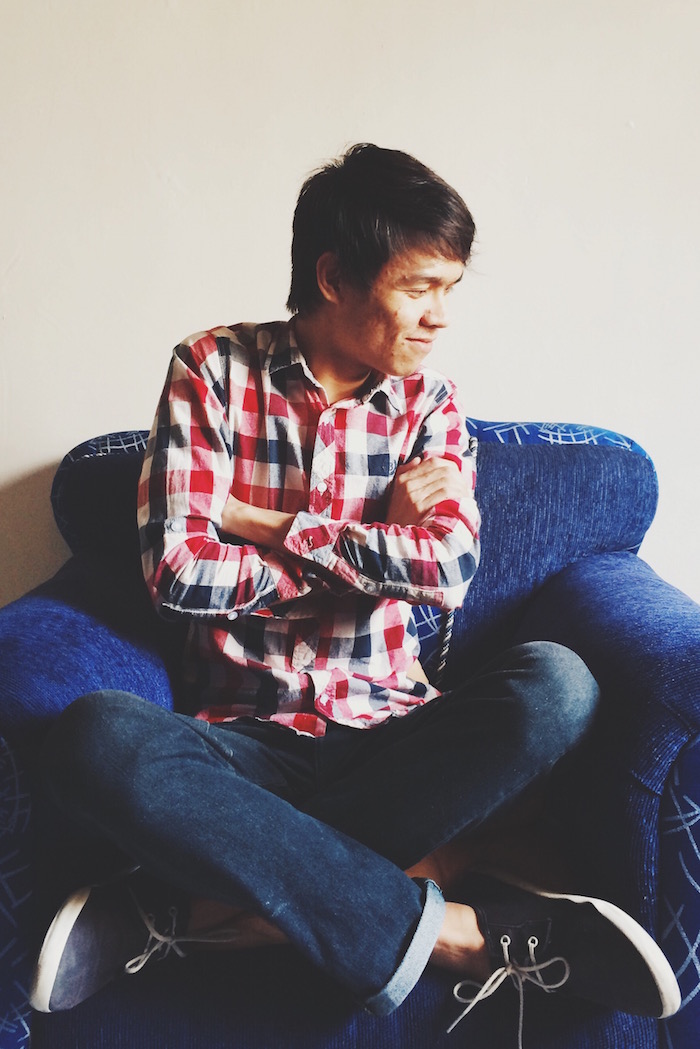 Hello! Care to tell us a little about yourself?
Hey. I'm excited to be here, Hazel. Thanks for having me! So my name's Shelumiel Delos Santos. I was told it means "prince of peace." But don't ask my why. I want all the cakes and French fries; I'm cliché. I also like to think I'm funnier than I actually am, but most people who know me personally disapprove with a passion. You'd guess they're fighting for human rights or something. Give me a well-creamed coffee and I'm good to go! (Note from Hazel: Epic fail, Miel. You didn't mention how you write too eloquent reviews and musings over your fab blog. Go follow him at Bookish and Awesome, you guys.)
How did you fall in love with reading? What do you love most about books?
This question excites me every time, because I get to talk about my origin story. You see, I'm a fairly young bookworm. Let me paint the scenario: one sultry summer day of 2011 (this is the Philippines so we're talking May), I'm a quarter in To Kill a Mockingbird when I thought, wow, this is immersive (though I probably used a different, slightly common word at the time, if we're honest here).
Of course, this maybe has more to do with nostalgia now. But I can recall quite clearly that after closing the last page, I decided, no, I knew that from that day forth I'd identify myself as a reader. Not someone who just reads because his best friend throws books his way—for I read the Twilight saga before this—but someone who actively seeks books and make time for reading. That Harper Lee rearranged my inner working. It's the quality of words that pulls you into another's shoes but also let's you stare at something familiar, something ultimately and primitively human, I guess, is what books offer me that I cannot get enough of.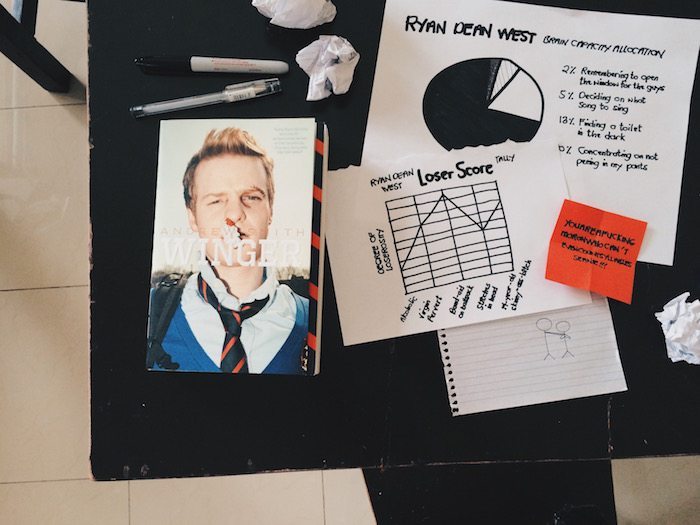 What are some of your recent favorite reads?
Recent being the first quarter of the year, it's obviously Winger by Andrew Smith. And I know people desperately plead for me to shut up about this but I. just. freaking. love. Winger! Also, Alex London's Guardian and The Darkest Part of the Forest by Holly Black.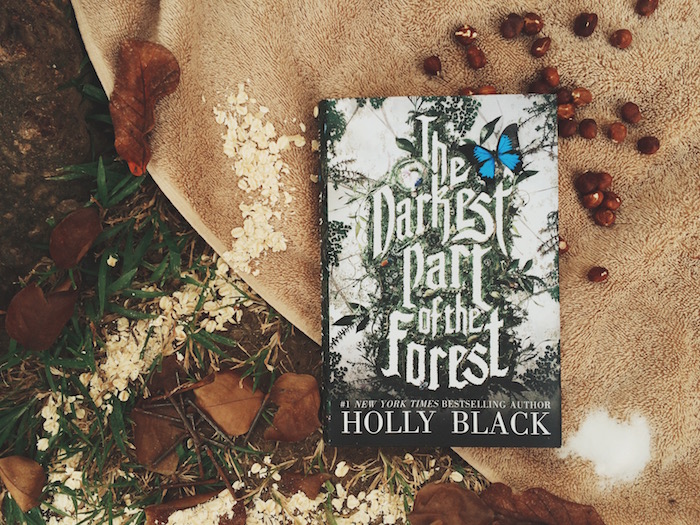 How did you take up photography as a hobby/profession? When did you start taking book photos?
I've always loved photographs (except being the subject, that is) but I never had the proper, or at least decent, equipment. Not until I had my iPhone 5s late last year. But even before that I'd borrow from a friend or mess around—and fail miserably—with my BlackBerry.
What cameras/photo equipments do you use to take your book photos?
iPhone 5s, which I named Scout. Go figure!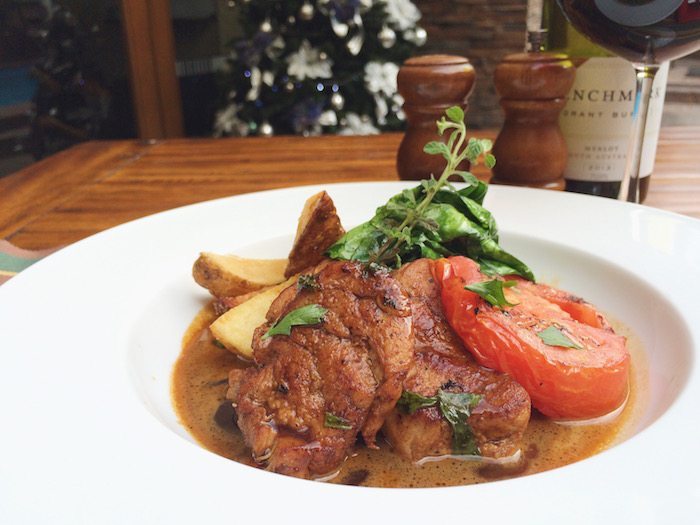 Aside from book photography, what other types of photography do you like?
Basically, just about anything. But I've had not much luck on landscape mainly because the places with which I usually find myself in would not allow it or else they aren't scenic.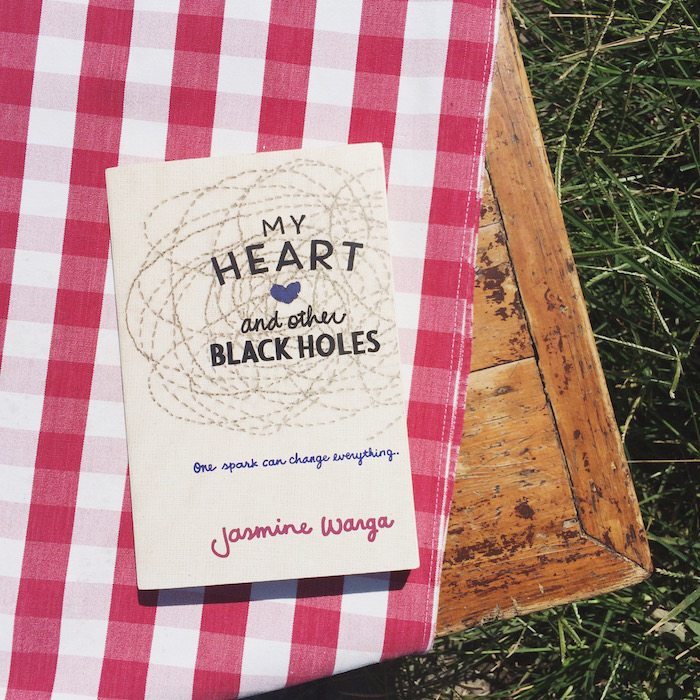 Lastly, what advice or tips would you give when it comes to taking book photos?
Try everything. There's a lot of extremely good photographers out there and it doesn't hurt to copy other's styles and techniques until you find your own. And stage up stuff. Every once in a while you get the perfect scenery where you don't have to move things; you just take the shot. But more often than not, you gotta exert effort. I'm not saying you recreate this but, you know, why not add a teacup or throw in some oatmeal or dried leaves or play with colored papers. I find the most fun part with these projects is coming up with what materials to use to build atmosphere. And oh. When you have to capture photos in public, earphones are your armor. If, uh, you're like me who feels weird among a gawking crowd.
So is Shelumiel completely bookish and awesome or what? What are your thoughts on the photos he shared? (Please feel free to praise him and his creativity with staging photos!!!) Do you like book photography too? Any other bookworm-slash-photography-enthusiasts that you would like to see on Behind The Lens? If you want to be featured on Behind The Lens, shoot me an email!