Novel Portraits is a weekend feature where I showcase book photography! Photography is my second most favourite hobby next to reading! A love child of the two dearest things to me- book photography is awesome and thus demands a segment on the blog. To read more about the feature, check out the introductory post for Novel Portraits.
Twirling Pages is a literary and lifestyle blog run by Alexandra, who shares some of the prettiest photos in the bookish community. I'm honored to have worked with this gal on her website's code earlier this year (the design was hers though and y'all should check it out- it's very fab!) and have become a follower since then. I'm so excited to share this interview with her. Definitely read on to learn more about Alexandra, her blog, her photography and her love for books!
Behind The Lens: Alexandra of Twirling Pages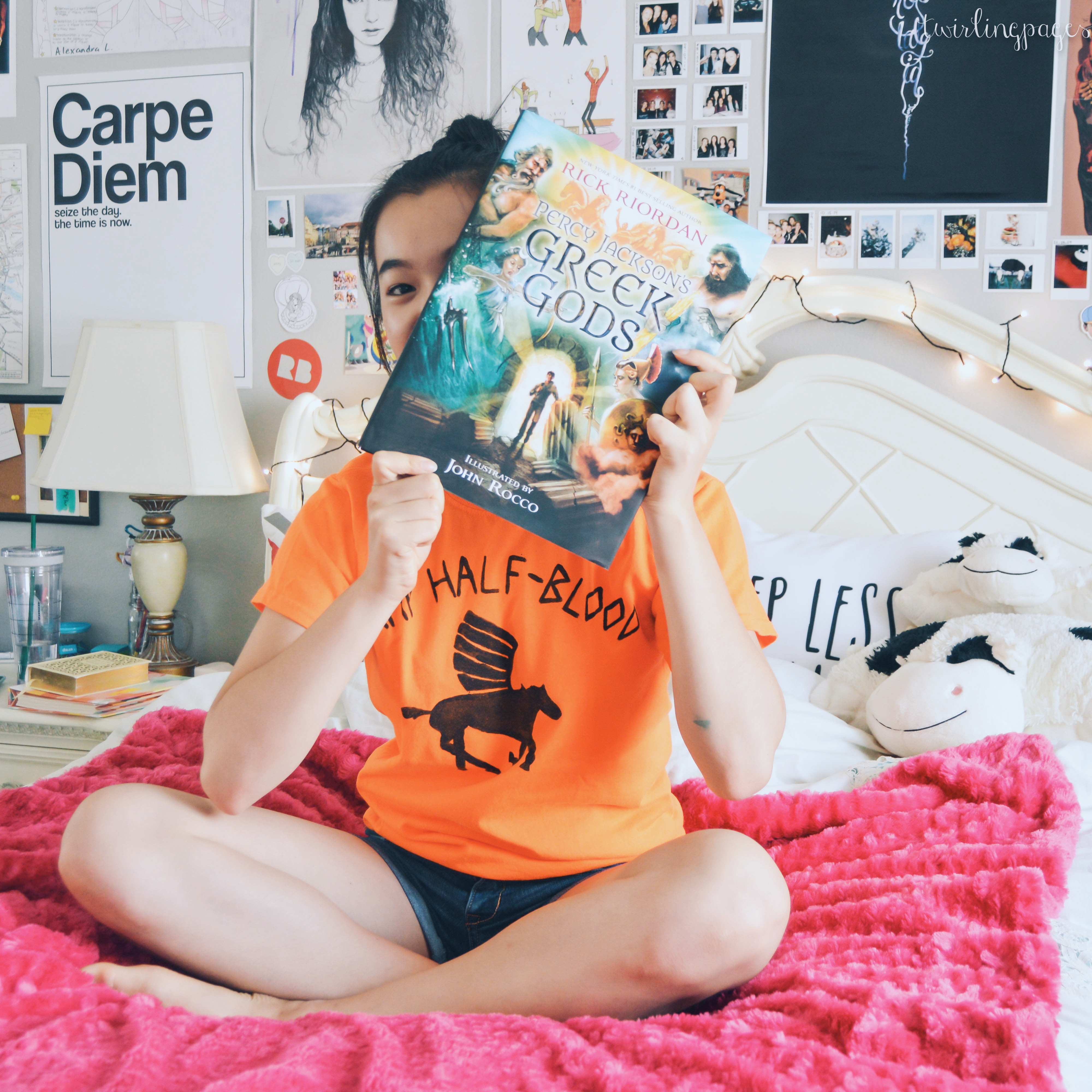 Hello! Care to tell us a little about yourself?
hi! my name is alexandra and i'm seventeen-years-old from los angeles, california. i'm currently homeschooled and training to be a professional ballet dancer. when i'm not dancing, i bury myself in books and blogging. photography is something i've always admired and had fun with, but i'd never considered myself a "real photographer," constantly critiquing my work.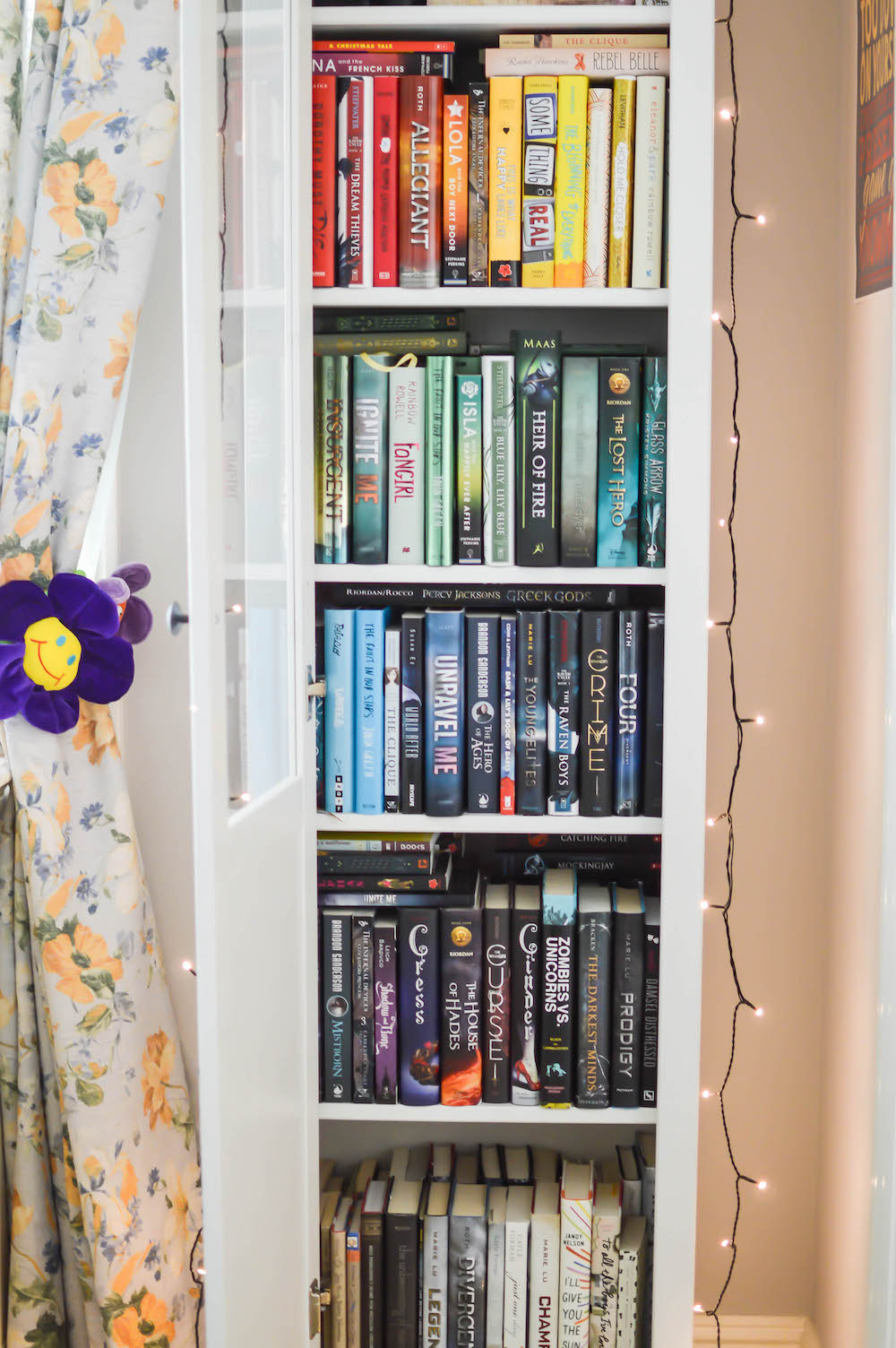 How did you fall in love with reading? What do you love most about books?
i fell in love with reading in the third grade. some people say, "i've always been a reader," but i wasn't. i distinctly remember picking up charlotte's web by e.b. white and saying it was "too challenging." but my teacher said i should read if i was interested, regardless of page numbers and small words. i borrowed it from her library, took it home, and began reading. i carried it around with me for a few weeks, reading whenever i had the chance. when i was nearly finished, i BEGGED my mom to take me to the bookstore so i could buy a copy of the book for myself. (i managed to convince her saying it was "for school," which i suppose it was but wasn't.) that night was the first time i stayed up reading and i just knew i'd be racing through the library aisles in search for another book.
my favorite part of reading is the feeling you get. the exhilaration of transporting to another realm where it's just you and the story. it's something i can't find in movies or t.v. shows. it's truly an artform in itself. when i read a book and my feelings go everywhere… that's my favorite part. it's connecting with these fictional (or not) characters and the feeling like i'm a part of something; that's the best.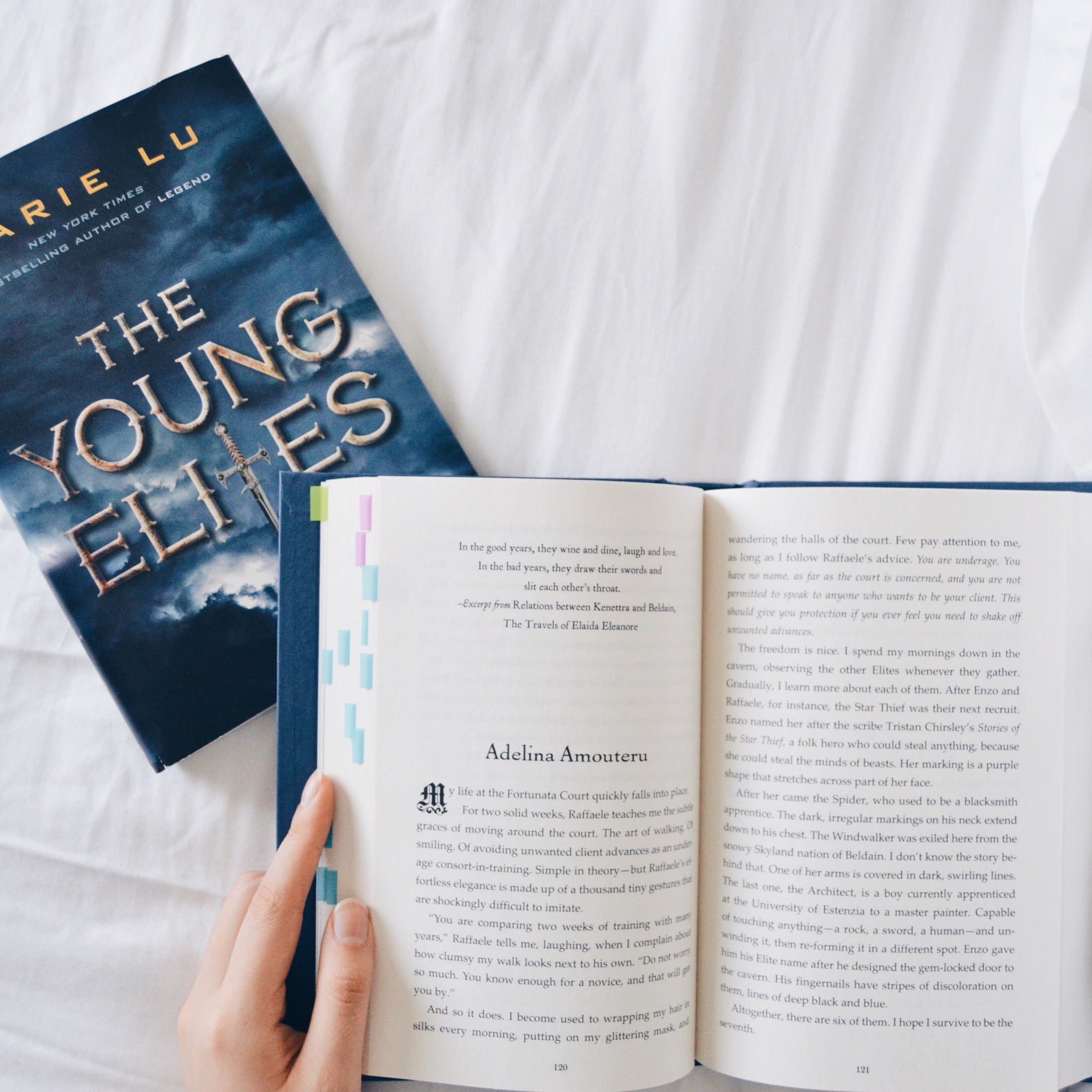 What are some of your recent favorite reads?
*inhales* i've read so many amazing books this year! i just finished heir of fire by sarah j. maas and i LOVED IT. i also really enjoyed since you've been gone by morgan matson, and simon vs. the homo sapiens agenda by becky albertalli. i also finished the mistborn trilogy by brandon sanderson and that was… wow. i can't stop flailing over these books! i'd love to elaborate and explain WHY i love these books, but it's too difficult to put into simple sentences.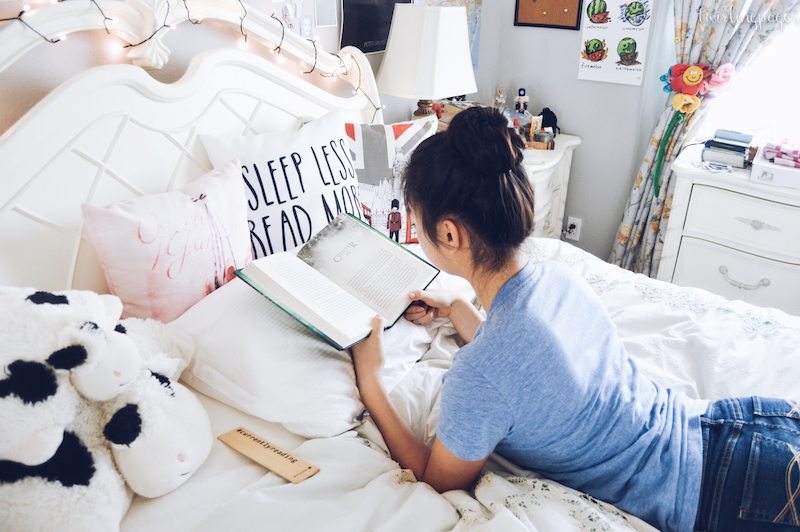 How did you take up photography as a hobby/profession? When did you start taking book photos?
my sister was always into photography, so i'd occasionally steal or borrow her camera simply because. it sort of grew on me as the years went on. when instagram was introduced to the world, i was ecstatic, anxiously waiting for it to be released onto android devices like my phone. i became utterly obsessed with the social media and posted photos of my life: from food to starbucks cups to pointe shoes. as the years went on, there were more and more instagram accounts and i got a lot of exposure to amazing photographers. i wanted to take pictures like that. i explored on other social media sites such as tumblr and pinterest and was inspired to improve my creativity and "artsy-ness."
while scrolling through the instagram explore page, i came across a beautiful photo of books and was introduced to the world of bookstagram. i decided to make some use for my dslr – i bought it the year before, but only used it around once a year for our ballet rehearsals – and create an acount of my own. i was overwhelmed by the amount of people who took these gorgeous pictures, and the amount of support i received. that'd inspired me to take even more pictures of books and… here i am!
What cameras/photo equipments do you use to take your book photos?
i use my nikon d3200 with my18-55mm lens and my 1.8/35mm lens. for some photos, such as ones where i'm actually in the picture, i use a tripod and set it on self-timer. i try to use my dslr whenever i can, simply because i'm so picky with how my pictures come out, but i also use my phone camera if i don't have a "professional" camera at hand.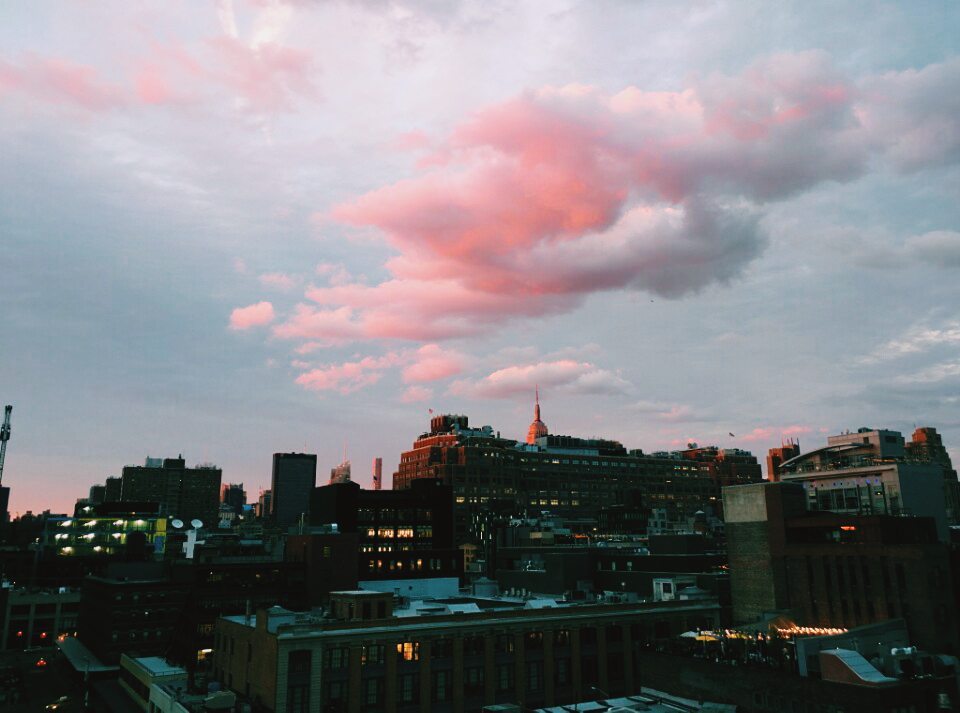 Aside from book photography, what other types of photography do you like?
My photography is quite random, but i enjoy taking pictures of scenery, the sky, and people. the problem is 1/ no one is willing to go take photos with me, 2/ i can't drive anywhere (yet) to take nice scenic photos and, 3/ the sky is something i cannot control, so if it's dull (which it normally is) then there's nothing i can do. which is why i resort to books. most of the time.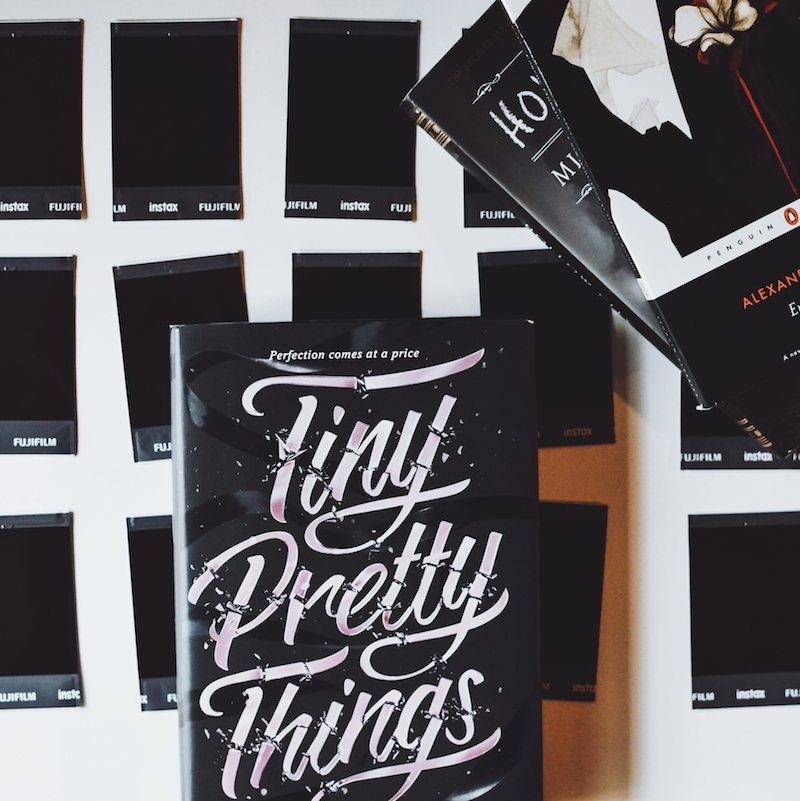 Lastly, what advice or tips would you give when it comes to taking book photos?
i know you've probably heard this before, but seriously: be creative! use other items (pens, notebooks, bookmarks, anything!) to improve the composition of your photo. stack the books; flip them around; use the pages and backends; uncover the book; do all the things! if you're feeling uninspired, go on social media to find bookish photos you like and try to recreate it. you may end up thinking of something original along the way. i also find lighting to be very important. natural lighting is my favorite – especially indoors streaming out a big window.
What do you think of Behind The Lens? What are your thoughts on some of the photos Alexandra shared? Do you like taking book photos too? Any other bookworm-slash-photography-enthusiasts that you would like to see on Behind The Lens?
If you want to be featured on Novel Portrait's sub feature, Behind The Lens, shoot me an email!