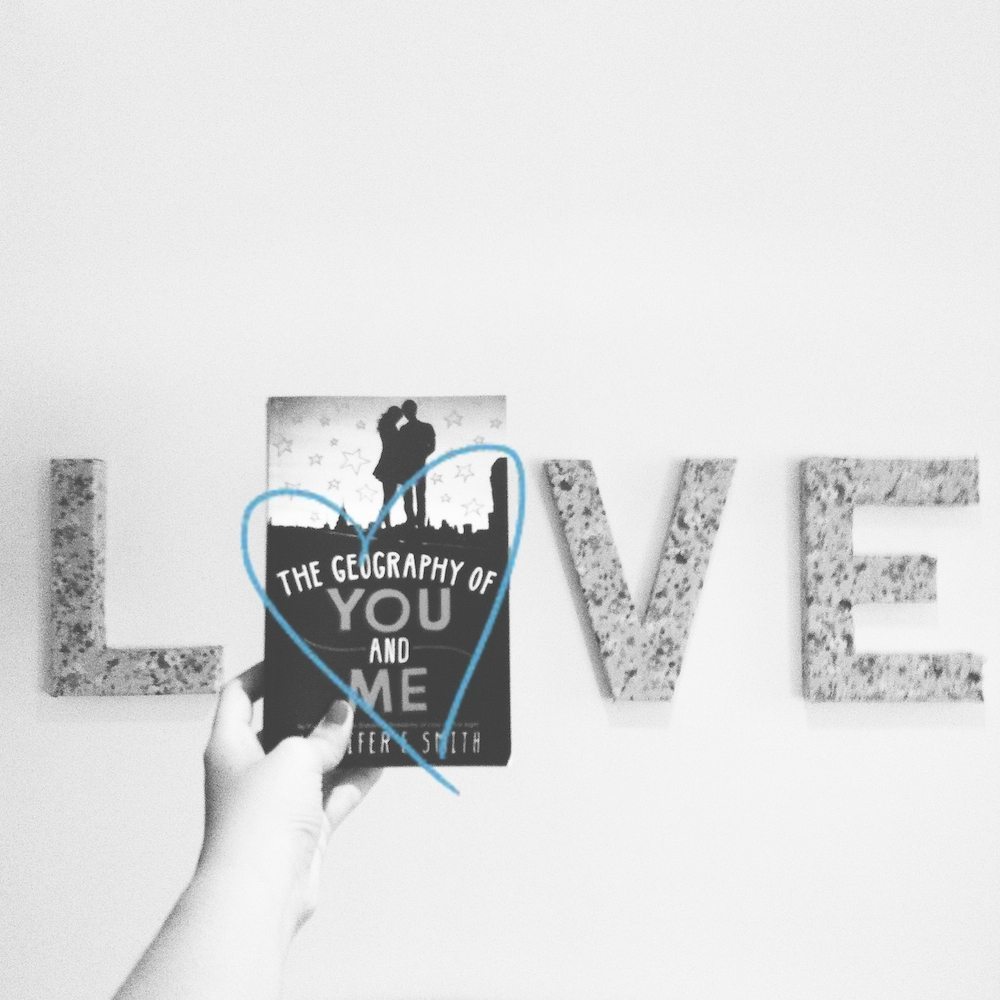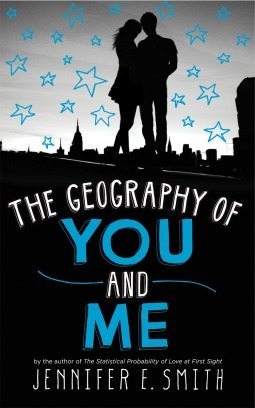 The Geography of You and Me by Jennifer E. Smith
Published by Headline on April 15th 2014
ARC from Publisher
337 pages
Purchase on
Amazon
・
Fully Booked
Synopsis
For fans of John Green, Stephanie Perkins and Sarah Ockler, THE GEOGRAPHY OF YOU AND ME is a story for anyone who's ever longed to meet someone special, for anyone who's searched for home and found it where they least expected it.

Owen lives in the basement. Lucy lives on the 24th floor. But when the power goes out in the midst of a New York heatwave, they find themselves together for the first time: stuck in a lift between the 10th and 11th floors. As they await help, they start talking...

The brief time they spend together leaves a mark. And as their lives take them to Edinburgh and San Francisco, to Prague and to Portland they can't shake the memory of the time they shared. Postcards cross the globe when they themselves can't, as Owen and Lucy experience the joy - and pain - of first love.

And as they make their separate journeys in search of home, they discover that sometimes it is a person rather than a place that anchors you most in the world.
The Geography Of You And Me is no doubt my favorite Jen E. Smith novel so far! I am in love with the way she has crafted such a fantastic story with her brilliant writing. Geography is a true work of art, twining together words and thoughts, distant places and two beating hearts. There are just so many reasons why I loved this book!
First of all, like This Is What Happy Looks Like, Smith's earlier novel, The Geography Of You And Me is split in different parts- five to be exact. The parts consist of Here, There, Everywhere, Somewhere, and finally, Home. As someone who's read the book, I understood how these titles fit perfectly for Lucy and Owen's complicated situation. I'm just really the type of person who notices things like these and adores them, especially when they're very becoming for a book. I thought that it was ingenious for the author to have sectioned her story so precisely.
"There are so many ways to be alone here, even when you're surrounded by this many people."
I also thought she did a great job working with her characters. I think many readers will appreciate how down to earth Lucy and Owen, the female and male lead respectively, were. The two didn't lack substance and I liked reading about each of their families- which for most part is imperfect and real. Admittedly, there was a point that I felt uninterested in Lucy and Owen, mostly in the There part, and that caused a serious lull in my reading. Then, I was a little disconnected because the story had gotten slow for me. The next parts pick up thankfully, as I gradually appreciated how the author elaborated the plot.
"Sometimes it seemed as if his whole life was an exercise in waiting; not waiting to leave, exactly, but simply waiting to go."
Getting back to my point: Smith did a lovely job interconnecting Lucy and Owen, despite the huge and very literal distance between them. Her take on long distance relationships was pragmatic and by that I mean that Lucy and Owen move on with their lives- the whole world isn't stopping because they're apart. They grow apart, they grow individually. BUT all that time, it felt like the two still had an invisible and unshakeable link and that made me fall really hard for the romance. And of course, the sending of those "Wish you were here" postcards made their love story even sweeter. It's a kind of storyline that starry-eyed romantics could thoroughly enjoy.
"He was like one of her novels, still unfinished and best understood in the right place and at the right time. She couldn't wait to read the rest."
Ultimately though, what made the book outstanding for me was the way Smith paints such a vivid picture of the places Lucy and Owen visit. Owen is hopping from state to state with his father and we learn about Chicago, Portland, San Francisco, Seattle. Lucy explores such beautiful countries as her family makes a move from New York to Europe and we get to read about Edinburgh, Prague, London, Paris, Rome. I felt wanderlust while reading The Geography of You and Me!
I just adore books that take me to places, especially those with love stories that leave me satisfied and totally twitterpated. The Geography of You and Me delivered both. This one really left my heart very content and happy. I highly recommend reading this lovely book!
Rating: