I am literally OMG-ing write now because holy crapadoodle, one more day to go until the Ah-MAY-zing Reads twitter party!!!!!!! As you all know (or not), Ah-MAY-zing Reads was my first blog event and now- I'm hosting my first twitter party ever! Below are the details: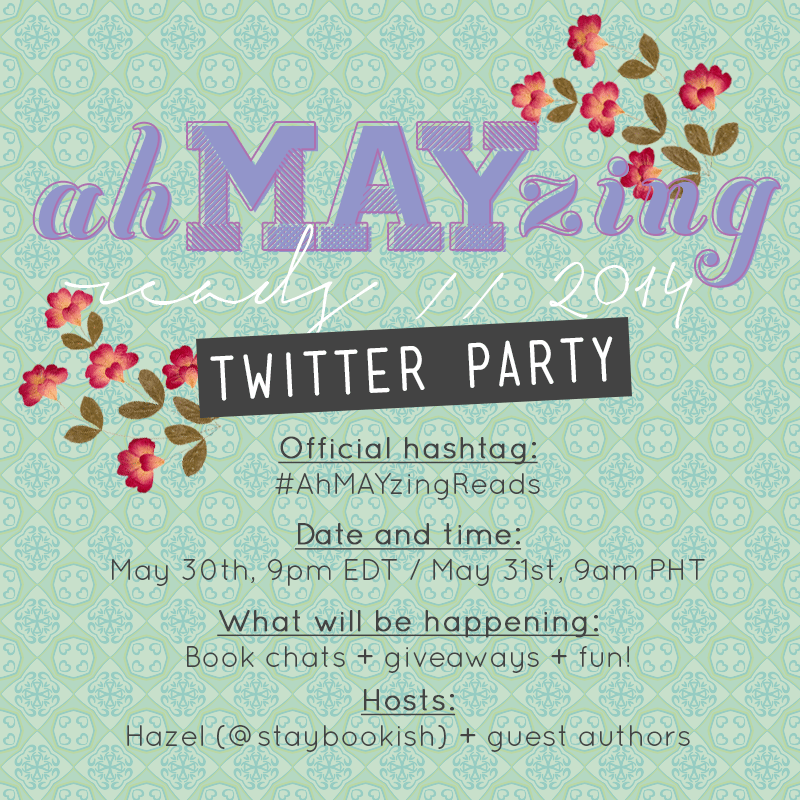 I am absolutely nervcited for this! Some of the authors from Ah-MAY-zing Reads 2014 will be there to chat, so this'll definitely be an eventful party! And of course, there'll be giveaways for US + International party peeps! I hope y'all can attend to show your support and also to have some bookish fun! And if you could spread the word, share this post, tweet the party invitation, that would be ah-may-zing! ;-)
Will you be attending #AhMAYzingReads? Let me know in the comments!