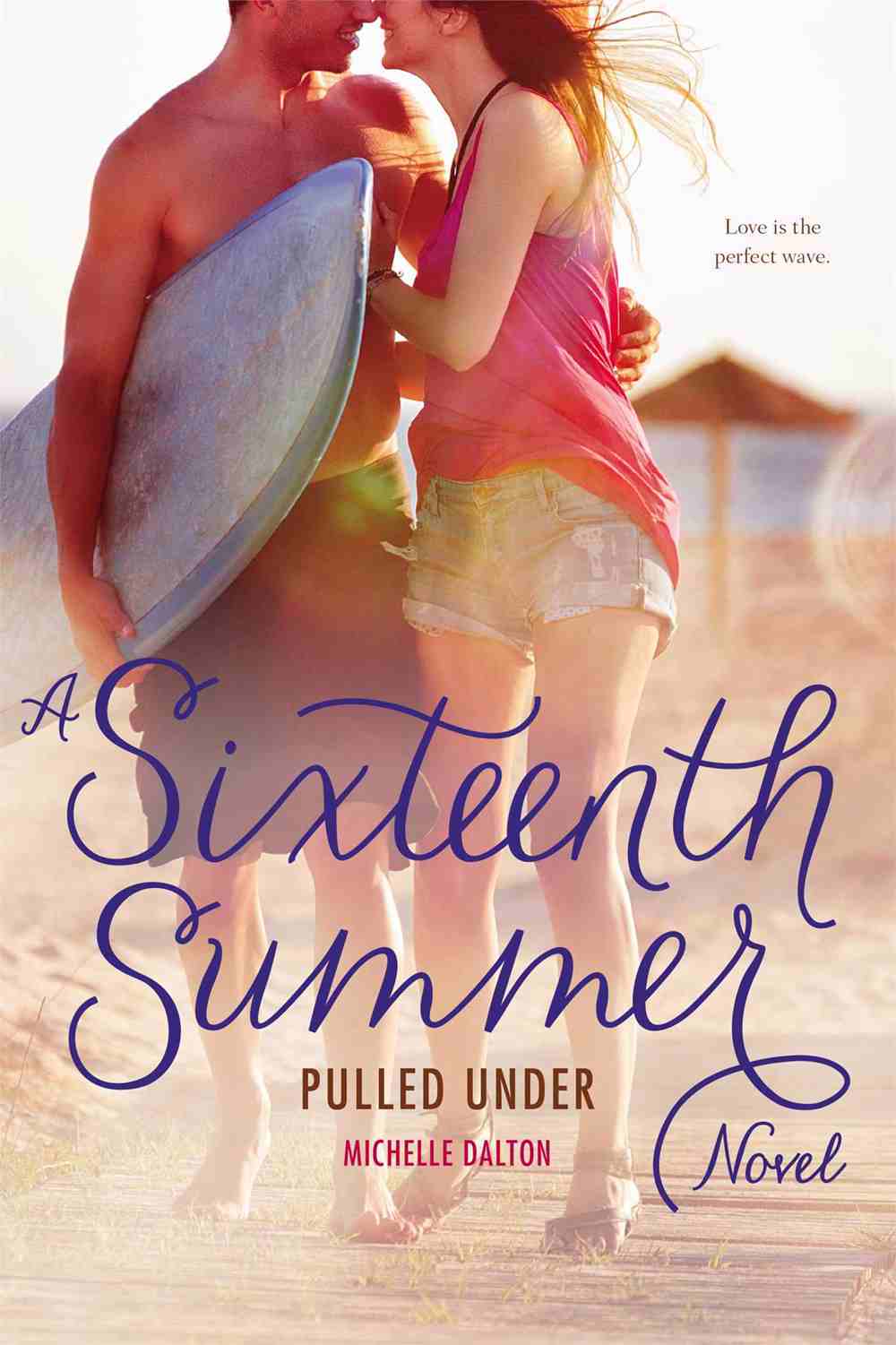 Pulled Under

by Michelle Dalton

Published by Simon Pulse on May 6th 2014

ARC from Publisher

304 pages

Purchase on

Amazon

・

Fully Booked
Synopsis
A shy teen befriends an attractive beach town tourist in this refreshing summertime romance, in the tradition of Sixteenth Summer and Seventeenth Summer.

In the small town of Pearl Beach, Florida, Izzy Lucas needs only her surfboard and the water to be completely happy. She wants nothing to do with parties, popularity contests, or showing her face around the clichéd touristy hangouts. Izzy's tight group of coworkers at the local surf shop have tried relentlessly to break shy Izzy out of her (sea)shell. But Izzy isn't interested…until the day Ben Barker walks into the store.

Ben's from the city. He's cute, charming, and wants her help adjusting to beach town culture. As the weeks of surfing lessons and pizza shack visits fly by, Izzy and Ben realize their attraction goes beyond mere friendship. But Ben is only in town for three months, and Izzy wonders if this amazing guy is worth stepping out of her comfort zone for what might be the perfect summer romance—or her first heartbreak.
Pulled Under had 'cute' and 'sweet' written all over it, which was exactly why I picked it up and also why I liked it. Izzy Lucas is happy with her life at Pearl Beach- she has fabulous best friends, great co-workers, happy parents and amazing waves to surf in. Then, Ben from Wisconsin comes to town and he makes Izzy want to be more than the introvert she is. What starts as crush-at-first-sight blooms into a romance that leaves a girl changed in the best way possible.
When it comes to guys, I'm not a shark or a dolphin. I'm a flounder.
There are several things that I enjoyed about Pulled Under but it was Izzy's narrative that caught my attention first. Izzy had a great teenage voice, but more importantly- it was authentic. I was able to put myself in her shoes easily and found that I connected with her, especially in the aspect of being a shy person who needs to break out of her shell. Izzy does become bolder, as she finds the courage to join the biggest surfing competition in town, and I admired that growth in her.
Michelle Dalton did a good job portraying Izzy's character with her writing and I thought the same with the way she formed Izzy's relationship with others. I was delighted by how strong and positive the female friendship in the story was. Nicole and Sophie, Izzy's BFFs, were fantastic and hilarious and I liked that they always had each other's back. Their 'verdict via the Surf Sister's register' tradition was adorable. Aside from the friendship, Pulled Under also showed a healthy family relationship, with Izzy's quirky and very present parents. It was just refreshing to have no whatsoever heavy drama in these aspects.
My feet sink into the sand as I lose myself in his lips. I feel like I have caught the longest, sweetest wave, and I want to ride it for as long as possible before it crashes against the shore.
However, there was some drama between Izzy and Ben as they became more attached. I wasn't a fan of those parts having found the storyline then to be predictable and unnecessary. Even so, I still thought that the romance was nice- some parts definitely made me smile and go 'awwww'. Ben, all charming and sweet, was a good love interest. What can I say- I'm soft at heart and like cheesiness from time to time.
All that said, my favourite part of the book was the surfing. I just adored that Izzy was real passionate about it. I usually don't like it when books get technical about a sport or an interest that I'm not familiar with, but I particularly enjoyed learning about surfing through this one. There's even an awesome glossary of surf terms at the end!
For me, surfing is completely pure. It's just me and the water and my board… It's just about the quest for perfection.
I can't help but like a book that gives me exactly what I'm looking for. You can say that Pulled Under was the right read for me at the time- it delivered the right amount of light-heartedness I needed. If you're looking for a quick, summer wave of a love story, take Pulled Under for a ride.
Rating: