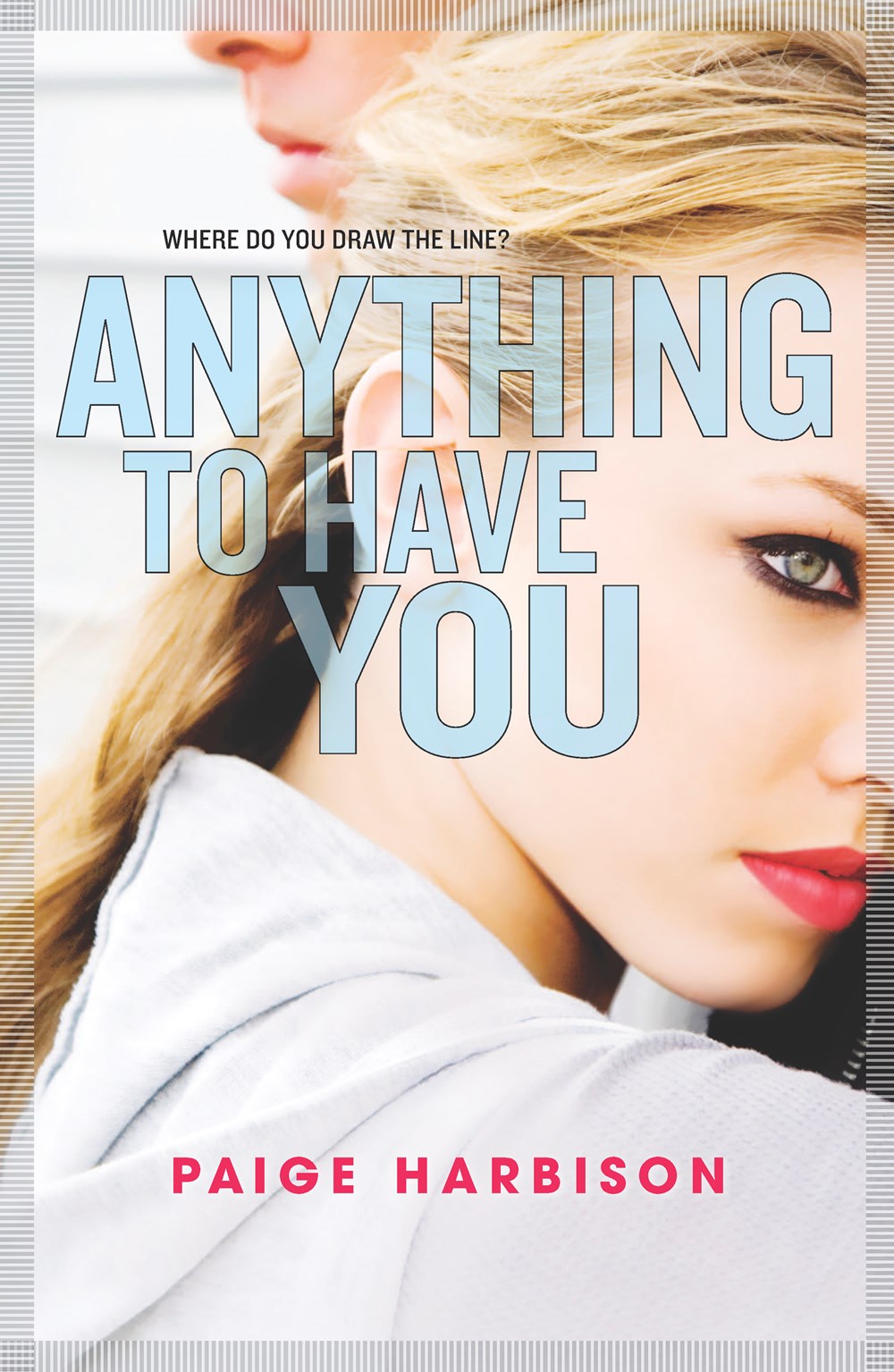 Anything to Have You

by Paige Harbison

Published by Harlequin Teen on January 28, 2014

304 pages

Purchase on

Fully Booked
Synopsis
Nothing should come between best friends, not even boys. ESPECIALLY not boys.

Natalie and Brooke have had each other's backs forever. Natalie is the quiet one, college bound and happy to stay home and watch old movies. Brooke is the movie—the life of every party, the girl everyone wants to be.

Then it happens—one crazy night that Natalie can't remember and Brooke's boyfriend, Aiden, can't forget. Suddenly there's a question mark in Natalie and Brooke's friendship that tests everything they thought they knew about each other and has both girls discovering what true friendship really means.
Anything To Have You had potential. It could have been one of those really angsty books that makes you have feels. Sadly, the characters lost me along the way and all I felt for the book was, for a lack of a better term, 'meh.'
I started off nicely with Natalie. She had teenage voice that readers could believe and her personality was likable- she was a nice home-buddy who seemed to be a good friend. I really felt like we could have hit it off because I sensed her to be a smart, witty girl as I was reading the first few pages. That feeling didn't last. In the first chapters, we see how close Natalie and her best friend, Brooke, were and I thought for a second that this could be a good book about friendships going through troubles. Maybe it could have been. However, the things I could've liked were outweighed by the things that irked me.
"I love love. Romantic love is different every single time. It's like having these lovely, sparkly, little secrets with different boys."
What irked me first and foremost was that everyone was good-looking and popular. Natalie was quite the recluse but she was attractive and therefore adored by most. Brooke was gorgeous and the life of the party. All the boys were hot and ripped and sought out by the girls. Look, if this was a romance or a comedy book, I probably wouldn't have minded so much. Thing is, the book tries to be serious- it talks about grave teenager issues like sex, alcohol, drugs, betrayal and such- I felt like it was being superficial, talking about external appearances whilst tackling the aforementioned.
Then, there's the very obvious plot. I'm not sure if it was just me, being a pretty good guesser and all, or if it was just that the author wasn't trying hard to hide the direction she was going but the story and the characters were just predictable. I can see that there was some effort on the author's part to construct the plot, make it quite like a roller coaster ride, but the predictability was, as always, a turn-off. Even with all this, I liked how the 'everything's-rolling-downhill' part of the book unraveled. I think that one had some pretty strong emotions despite never really connecting with the two female protagonists and disliking the male leads.
"I act how I act because that feeling is so addictive… There's that moment where you feel like a girl. Not a queen, not a goddess, not a supermodel. A girl in the way that boys are supposed to think about us. Like the golden sunlit, breeze-in-the-hair girl that we all want to be."
Was the book bad? No, it wasn't. Like I said, I feel like the author put some thought in her work. It's just that it didn't work for me. I feel no hate towards the books nor do I feel any love- it was just meagre. Anything To Have You is a book about best friends going through a rough time and facing the biggest challenge their friendship would have to endure- decide for yourself if you want to check it out.
Rating: