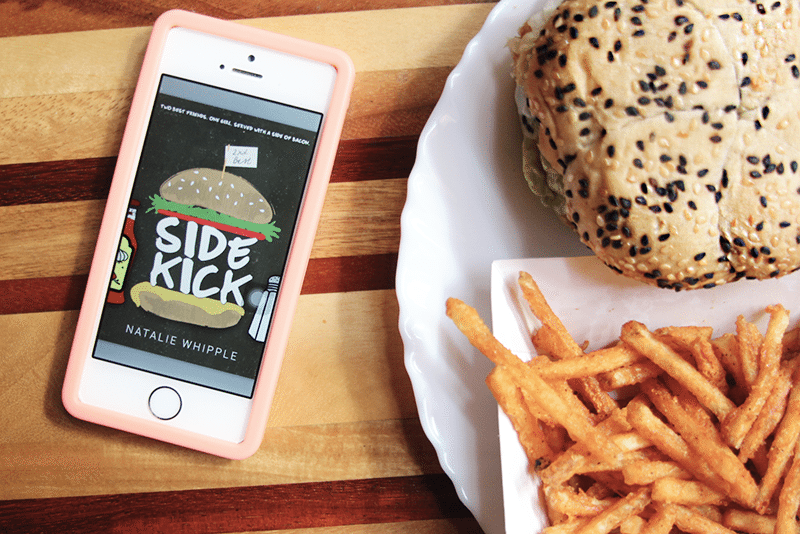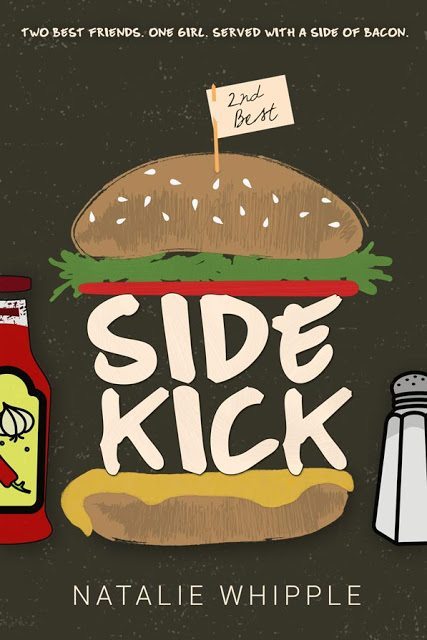 Sidekick

by Natalie Whipple

Published by Natalie Whipple C/O Curtis Brown Ltd on November 10th 2015

356 pages

Purchase on

Amazon

・

Fully Booked
Synopsis
Russ is tired of coming in second to his best friend, Garret. Whether it's in sports, in school, or with girls, he can never get ahead. Something has to change, and when a new girl comes to town he sees his chance. He has to win her over before Garret does, but proving he's not second best won't be easy when Garret is a pro.

Russ will do anything to beat Garret, including using his little sister to get closer to the new girl. He has to be careful, though, because if anyone at school finds out he attends anime night (and he might even enjoy it), it would ruin his reputation, just like his secret love for cooking and James Taylor.

But pretending to be something he isn't will catch up to him eventually, and Russ can only get away with living two lives for so long. As more than one friend reveals they aren't who they seem, Russ must figure out what and who he really wants in his life. And more than that, he needs to find the courage to make it happen.
I've been meaning to read a Natalie Whipple book for a long time now and I'm so glad that I did. I'm also glad that Sidekick was the first book I picked up from her because it left such a fabulous impression on me. I even chose it as last year's hidden gem read. I flew through the story and just adored so many things: the protagonist, the sibling relationship, the friendships, the romance. All so on point!
"You let people be who they are, no judging."
Russ has always felt like a sidekick next to Garret, his best friend and the school's Mr. Popular (especially with the ladies). Enter new girl Keira, who catches both boy's attentions. Tired of being bested by Garret, Russ is determined to get the girl all while keeping his reputation. But people, Russ soon discovers, are not always who they seem to be, and that includes himself.
There's something to be said about female authors who get the male POV so incredibly right and Whipple is one of them. Russ was such a realistic teen guy. It was so cute that he watches anime with her obsessed sister and her friends. At the same time, I understood why he wanted to keep this fact a secret and understood why he worried about his image as one of the cool jocks. Russ was just this too-good (read: really sweet) guy who wanted to make everyone happy at the expense of having to keep his true self. I found that really relatable and I easily connected with him in that way.
"It's not about the mistakes you make; it's how you act after you make them."
Russ's narrative is told in a really simple, straightforward way and it really fitted the story. There were bits of wonderful bantery dialogue here and there, which were of course delightful. I specifically loved his dynamics with Izzy, his sister and Daphne, his sister's bestfriend. Speaking of the supporting characters- I loved how distinct everyone's personality and quirks were. And okay, I seriously loved how anime played a part in the story, which I rarely see in YA books. Plus, the food/cooking aspect too when Russ works at Parker's drive-in.
Perspective is something that weighs on the story- how you see yourself and how people see you and how you see others and how these don't add up most of the time and you just have to decide who you want to be. This made me so reflective, which is one of the best things a book can do. It was also lovely to see growth and change, not only with Russ but with the people around him and his relationships with them. Like with the romance for example: there's a subtle shift from semi-friends, to confidants, to falling for each other. I just loved it!
"Someone alert the media! Russel Pearson finally has a girlfriend. Women everywhere mourn."
Sidekick is the kind of book that makes time goes by faster and suddenly you realized you devoured it whole. It's the kind of book that can get you out of a reading slump. It's the kind of book that inspires you to be yourself, and I think that's what makes it the kind of book you should absolutely read.