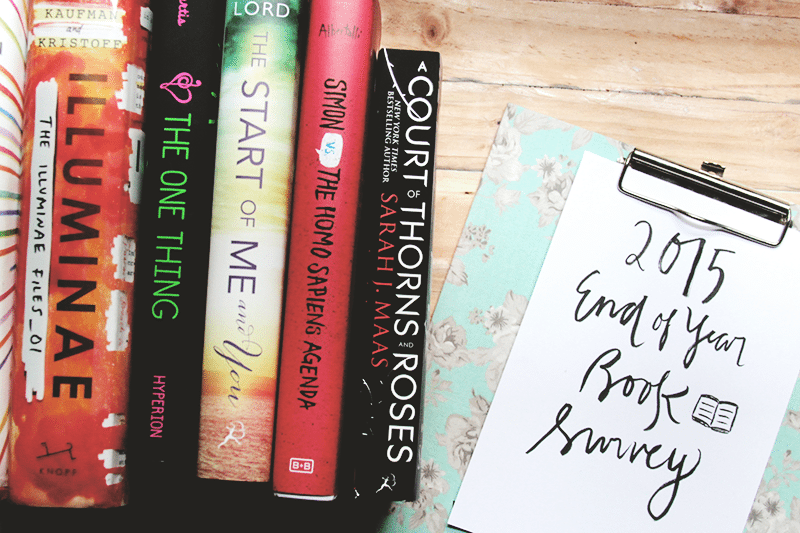 Since I did Jamie Of The Perpetual Page Turner's end of year book survey last year, I thought I'd make it a year-end tradition. Being at the very end of 2015 right now (2 hours left, at least in my timezone as I write this), it's lovely to think back to all the books I read this year, especially my favourite ones.

Number Of Books You Read
I read 102 books this 2015! My goal was to read 100 and although I achieved it, I felt like I didn't try too hard to read more. The point of setting my goal to an achievable number for me was to lessen the pressure but that also resulted to me being chill and procrastinating with my reading.
Genre You Read The Most From
Contemporary as usual. Can't stop, won't stop reading contemporary novels. It'd be a miracle if there's ever a year that this isn't my most read genre.
Best Book You Read In 2015?
YA Contemporary – I'll Give You The Sun
YA Sci-fi – Illuminae
YA Fantasy – Queen of Shadows
New Adult – A Court Of Thorns and Roses
Book You Were Excited About & Thought You Were Going To Love More But Didn't?
For The Record by Charlotte Huang. I was super excited because it was a music book and while I loved the realistic music scene it portrayed, the romance, the story and the characters just fell flat.
Book You "Pushed" The Most People To Read (And They Did)?
The One Thing by Marci Lyn Curtis.  I can't even count how many times I STRONGLY recommended this one. ;)
Best series you started in 2015?
Illuminae. I'm so excited to read more of this awesome series. Jay Kristoff and Amie Kaufman fucking rule.
Favorite new author you discovered in 2015?
David Arnold. Mosquitoland was such a charming book!
Best book from a genre you don't typically read/was out of your comfort zone?
Humans of New York. I rarely read non-fiction but I picked this up just this last week of 2015 and I LOVED it.
Most action-packed/thrilling/unputdownable book of the year?
Queen Of Shadows. I listened to the audiobook and it was 20 freaking hours long and I was not bored for even a second.
Book You Read In 2015 That You Are Most Likely To Re-Read Next Year?
Illuminae. To get myself ready for Gemina!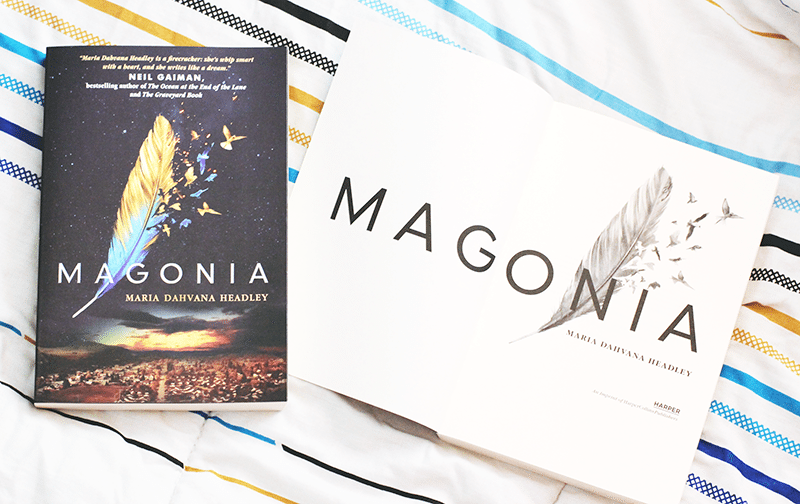 Favorite cover of a book you read in 2015?
Magonia. I love that gorgeous feather. The cover just screams marvelous fantasy novel which is how I actually found the story too.
Most memorable character of 2015?
Ben Milton from The One Thing. I've never been more fond of a fictional kid. Just super adore Ben!
Most beautifully written book read in 2015?
I'll Give You The Sun by Jandy Nelson. So so beautiful it makes me want to cry.
Most Thought-Provoking/ Life-Changing Book of 2015?
Humans of New York (again). I was completely moved. I never really followed the Brandon Stanton's blog but have seen a few posts here and there that went viral on Facebook, but having all the photos and stories in one collection just filled me with a sense of awe and wonder for humanity and diversity.
Book you can't believe you waited UNTIL 2015 to finally read?
Assassin's Blade, Crown of Midnight, Heir of Fire. I binge read these while waiting for Queen of Shadows and it was the best reading marathon I ever had.

Favorite Passage/Quote From A Book You Read In 2015?
"Or maybe a person is just made up of a lot of people," I say. "Maybe we're accumulating these new selves all the time." Hauling them in as we make choices, good and bad, as we screw up, step up, lose our minds, find our minds, fall apart, fall in love, as we grieve, grow, retreat from the world, dive into the world, as we make things, as we break things.
– I'll Give You The Sun, Jandy Nelson
Shortest & Longest Book You Read In 2015?
Lumberjanes (just a mere 24 pages- it's a comic) and Queen of Shadows.
Book That Shocked You The Most
Illuminae. Mind fucking blowing.
OTP OF THE YEAR (you will go down with this ship!)
Simon x Blue. I swear, I voted for it on all the bookish awards of 2015 everytime it was nominated. So much love. <3
Favorite Non-Romantic Relationship Of The Year
Reagan and Victoria from Dahlia Adler's Just Visiting!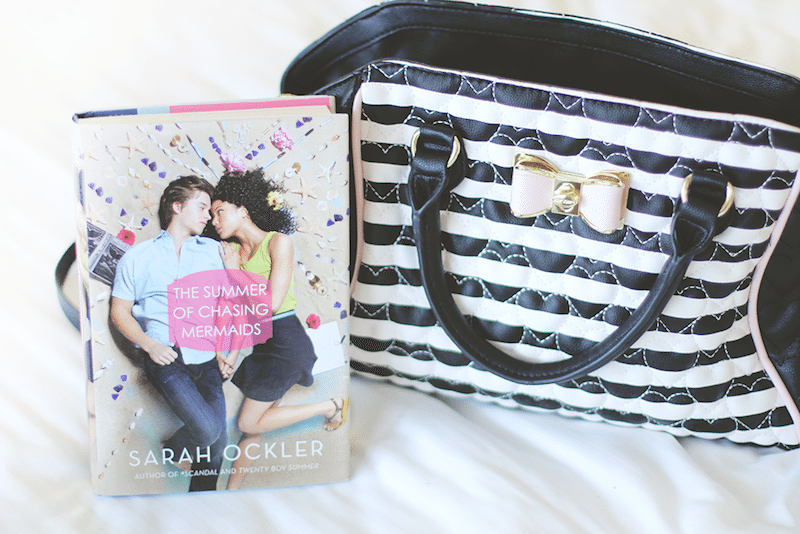 Favorite Book You Read in 2015 From An Author You've Read Previously
The Summer of Chasing Mermaids! I adore Sarah Ockler's books but this one is by far my most favourite from her.
Best Book You Read In 2015 That You Read Based SOLELY On A Recommendation From Somebody Else/Peer Pressure
The Darkest Part Of The Forest by Holly Black. I'm so glad my friend Shlemiel recommended it. I absolutely loved listening to it on audio.
Newest fictional crush from a book you read in 2015?
I had way too many fictional crushes this year. But Rowan from Throne Of Glass particularly got me hot and bothered when I read Queen of Shadows.
Best 2015 debut you read?
Simon VS the Homo Sapiens Agenda, no doubt.
Best Worldbuilding/Most Vivid Setting You Read This Year?
Magonia. The world-building was incredible!
Book That Put A Smile On Your Face/Was The Most FUN To Read?
Emmy & Oliver. Robin Benway wins at cute and funny.
Book That Made You Cry Or Nearly Cry in 2015?
The One Thing. 2am crying, y'all. No wonder I have so much love for this book. It's so sweet and lovely.
Hidden Gem Of The Year?
Sidekick by Natalie Whipple. It's a super charming book that needs to be read by more people.
Book That Crushed Your Soul?
More Happy Than Not. It messed up my emotions, seriously.
Most Unique Book You Read In 2015?
More Than This by Patrick Ness. My very first read from this author! The premise of the book was just super unique!

New favorite book blog you discovered in 2015?
I'm not sure when I discovered it, but I've loved following Alexandra of Twirling Pages blog this year.
Favorite review that you wrote in 2015?
My ACOTAR review! I finally managed to write coherent thoughts about one of Sarah's books. YAY me.
Best discussion/non-review post you had on your blog?
The Reading Experience: Digital vs. Physical. The topic has been tackled a lot of times but I enjoyed sharing my own thoughts on it and was glad to see that people were eager to talk about it.
Best event that you participated in (author signings, festivals, virtual events, memes, etc.)?
Bookworms Unite! I was one of the organisers and it was so cool to meet new bookish friends to hang out and talk books with! <3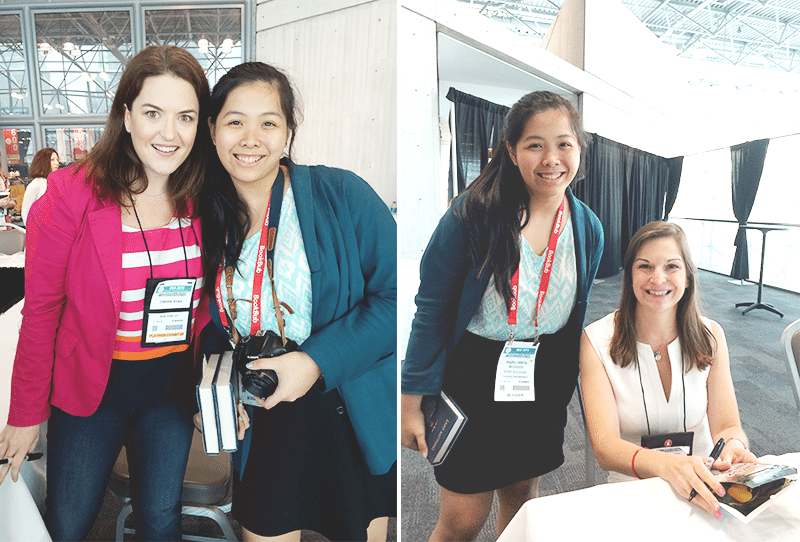 Best moment of bookish/blogging life in 2015?
My whole BEA 2015 experience, pretty much! It was seriously amazing.
Most challenging thing about blogging or your reading life this year?
Lack of inspiration and time. My schedule this year was pretty hectic so I had trouble balancing blogging/reading and when I did have some free time, I was just exhausted and uninspired. It sucked.
Most Popular Post This Year On Your Blog (whether it be by comments or views)?
The Many Beautiful Editions of Austen Novels. It's a post from 2014 but it went viral this year and got a whole lot of views! Which is why I decided to make The Many Beautiful Editions Of a recurring feature on the blog!
Post You Wished Got A Little More Love?
Useful Findings from my Blog Reader Survey. I really loved compiling the facts I shared and I wish it got some more engagement.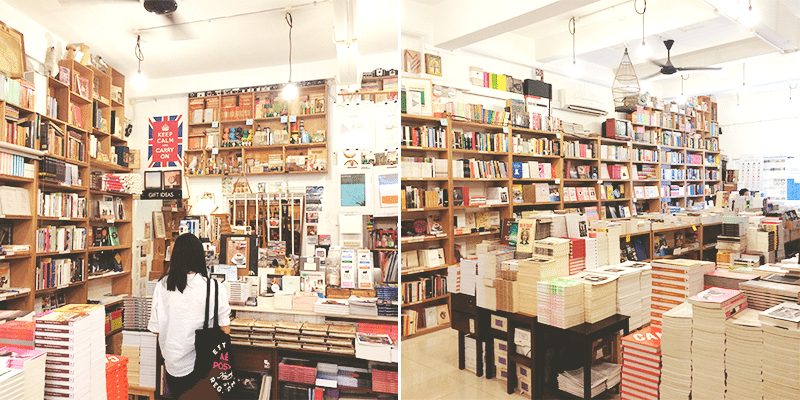 Best bookish discover (book related sites, book stores, etc.)?
I visited some cool book stores in Singapore a few months ago and I loved discovering them!
Did you complete any reading challenges or goals that you had set for yourself at the beginning of this year?
Just the Goodreads challenge. Lame, I know. But I'm really no good with challenges (especially one with those link-up things)

One Book You Didn't Get To In 2015 But Will Be Your Number 1 Priority in 2016?
PS: I Still Love You! It was my most anticipated sequel and yet I never got to it. *sad face*
Book You Are Most Anticipating For 2016 (non-debut)?
When We Collided by Emery Lord!!!! I love everything this lady writes.
2016 Debut You Are Most Anticipating?
Summer of Supernovas. It just sounds like the perfect summer read that I constantly seek.
Series Ending You Are Most Anticipating in 2016?
The Raven King by Maggie Stiefvater! I've only read the first book in the series (which I really enjoyed) and I've been waiting for this one to be released so I can binge read the rest.
One Thing You Hope To Accomplish Or Do In Your Reading/Blogging Life In 2016?
Just this: read more, blog more. I'm gonna up my reading challenge goal next year and I plan to be more consistent with my blog posts, with the help of my 2016 Book Blog Planner.
A 2016 Release You've Already Read & Recommend To Everyone:
Tell Me Three Things by Julie Buxbaum. Holy freaking cute story! Read it in one sitting and adored it so much.
It's been a wonderful year of reading and I'm so ready to read more amazing books in 2016. With that, I just want to greet every single one of you a happy happy new year. <3