I've been wanting to make some changes on the blog for the longest time now- and I finally did. It's a constant desire of mine to spruce up my blog's design and if I didn't like my previous theme so much, I'd probably have gone through several looks already. I didn't want to completely stray from my old design but knew I needed something sleeker and elegant.
And then came Ashley of Nose Graze's beautifully updated Tweak Me Theme! Tweak Me v2 was exactly the kind of base theme I knew I wanted to model my knew look around- it's so customizeable and responsive. Ashley is seriously a genius when it comes to coding and I can't recommend her design services and products on Creative Whim enough.
All that gushing aside, I spent most of the day altering the theme to get the look I wanted. Since I had very few codes to modify (Tweak Me v2 pretty much does everything and allows all kinds of tweaks), I mostly had to just work on the design. Not everything is final, but as you can see, this updated look has a different feel than my previous one.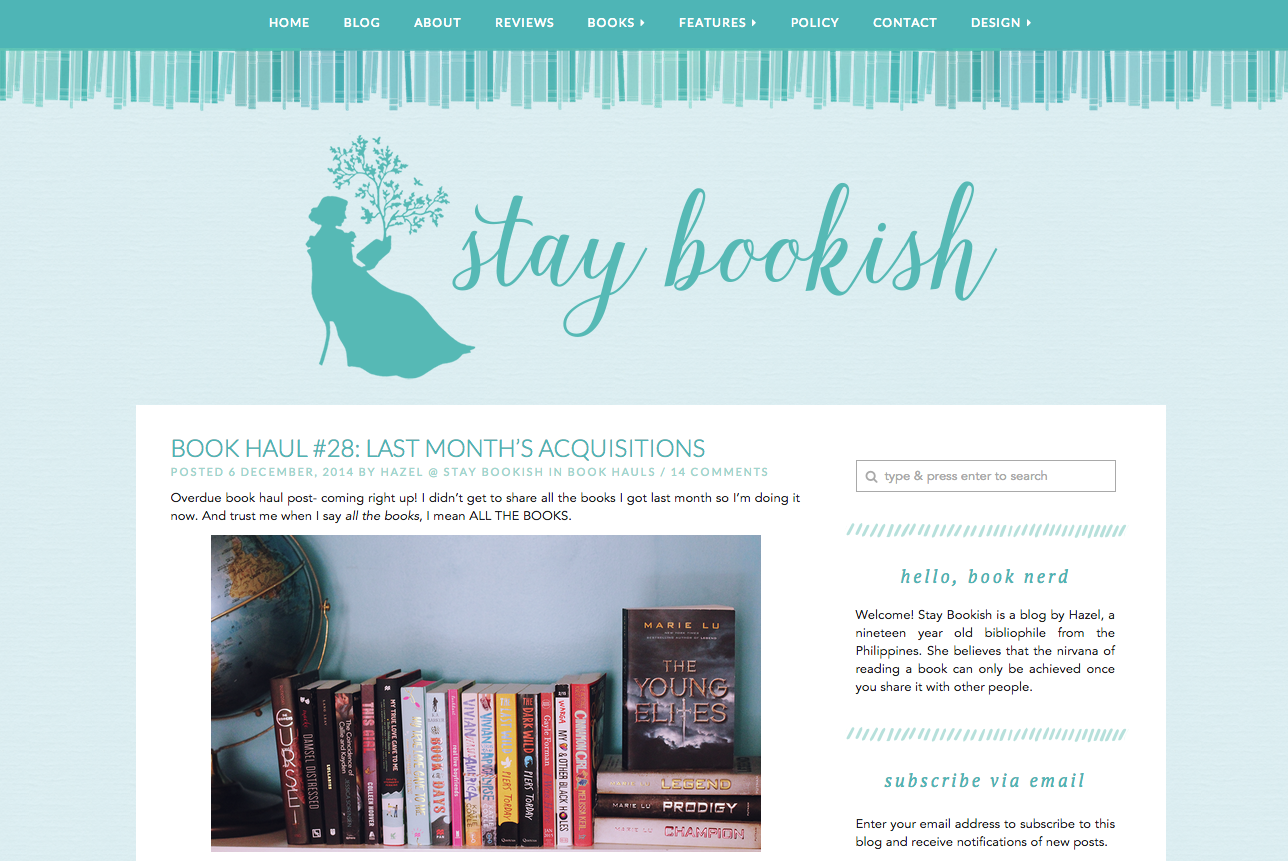 The Blog Archive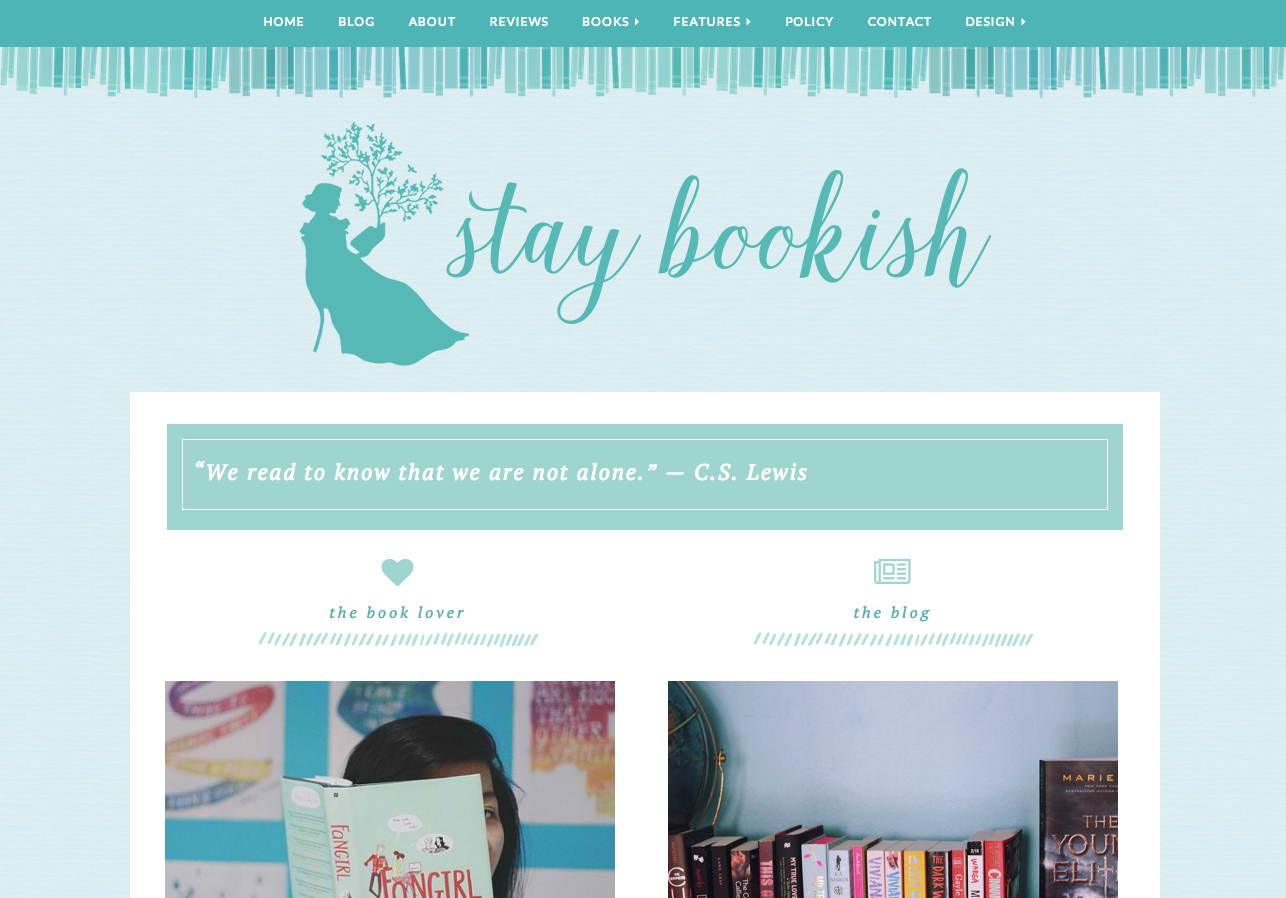 The Home Page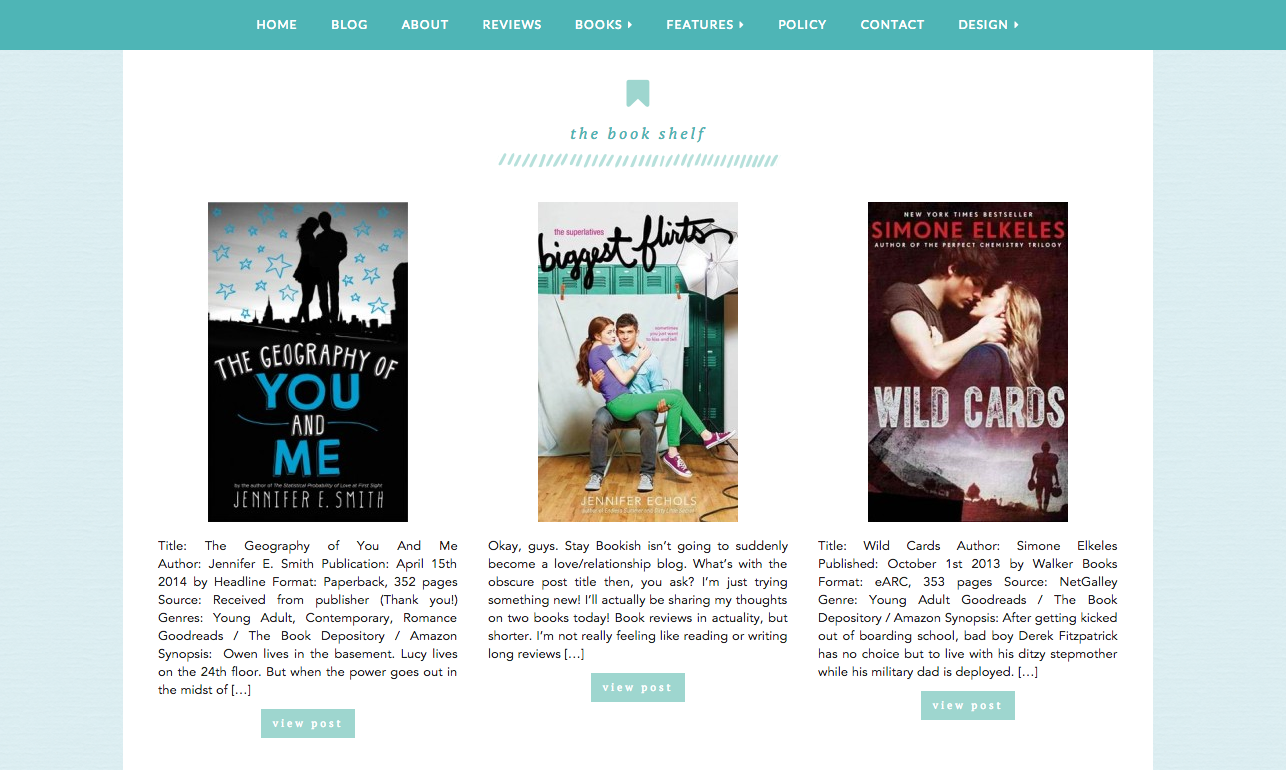 Home Page Section: Book Reviews
The minor changes include fonts, layout and styling mostly. The major change with this revamped look is that I now have a landing home page. It consists of widgets to redirect you to the rest of the blog's content- kind of like an introduction to Stay Bookish. The blog archive is now on a separate page as well. So if you want to check out my log of recent posts, that's where you'll have to go.
I'm really happy with this change in design and I hope y'all like it too! Please let me know what you think of it in the comments below (suggestions are completely welcome) and if you find any glitches that need to be fixed! :)