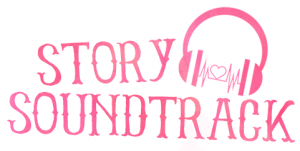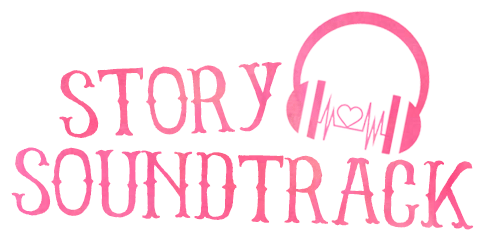 Story Soundtrack is where I feature a book and a song that I think embodies its story.
Another week, another soundtrack! Today, we'll be having a guest post from a fellow Filipina book blogger! Please give a warm welcome to Abby:
Hi! Thank you for having me here to be part of Story Soundtrack! I've been meaning to participate ever since this feature started! Anyway, I am going to share my playlist for Champion (Legend #3) by Marie Lu, one of my favorite books of all time. And I highly recommend this book and the trilogy!
The Story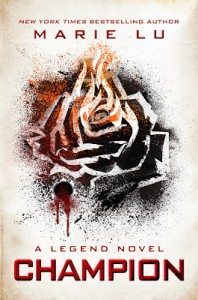 Heart of the matter
With the brewing war between the Republic and Colonies, June and Day face a situation where risks are fatal and sacrifices have to be done.
Moment of truth
"Echoes of Day's old wish come back to me now, emerging from the mist of our early days. Perhaps there is such a thing as fate."
Check out Abby's review for Champion!
The Soundtrack
"Sad Beautiful Tragic" by Taylor Swift
In dreams I meet you in warm conversation
We both wake in lonely beds in different cities
And time is taking its sweet time erasing you
And you've got your demons, and, darling, they all look like me
'Cause we had a beautiful magic love there
What a sad beautiful tragic love affair

Oh my god, I am always teary eyed everytime I listen to this song. It painfully reminds me of Day & June's relationship. But that particular lyric of the song describes June's part on Day's life.
"Make You Feel My Love" by Adele
When the rain is blowing in your face
And the whole world Is on your case
I could offer you A warm embrace
To make you feel my love
When the evening shadows And the stars appear
And there is no one there To dry your tears
I could hold you For a million years
To make you feel my love

Quote: "I am willing to sacrifice anything to make this happen- I'm willing to do anything You ask. Maybe you'll laugh at me for such a naive promise, but I mean it in earnest, and I don't care if it makes no sense or seems impossible. Let him live. Please. I can't bear this a second time."
"Radioactive" by Imagine Dragons
I raise my flags, don my clothes
It's a revolution, I suppose
We'll paint it red to fit right in

Although the greatest aspect that did affect me while reading this book (even the whole trilogy) was the romance, the political dispute, nation's struggle and revolution will always be the center of the story. And the "paint it red" was what Day is known off.
"High Hopes" by Kodaline
But I've got high hopes, it takes me back to when we started
High hopes, when you let it go, go out and start again
High hopes, oh, when it all comes to an end
But the world keeps spinning around

Quote: "Hi," he says. "I'm Daniel."
"Hi," I reply. "I'm June."
OMG I JUST CAN'T but this particular part really made me bawl like a baby and the moment I listened to this song while relishing the feels, I think someone was squeezing my heart!!
"Copper Down" by The Boy Who Trapped The Sun
And all that matters branded on your arm
So you don't forget how we first met
Suddenly I have this feeling
Tasting copper in my mouth
I look to watch the clouds for my last breath

This song was from Marie Lu's playlist while she was writing Champion. It reminds me of Day and one particular scene that scared the hell out of me. I swear I almost threw the book across the room!!
Have you read Champion yet? If you have, what songs do you think fit the book? What are your thoughts on Abby's picks? Do tell!
About The Blogger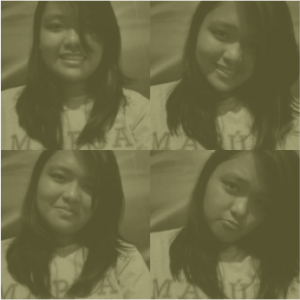 Abby is the blogger behind Abbbz and Bookz. She's somewhere stuck between being an introvert and extrovert (or her so called the-in-between-vert). She's a sucker for YA fantasy and dystopia and if you don't see her engrossed over a book, she's probably dancing, editing, eating and most of all sleeping.
She's currently taking Electronics and Communications Engineering. An aspiring engineer in the future, but for now, she's a total fangirl of A LOT (please take note of a lot) of fictional characters and celebrities. And now she realizes how she sucks at writing bio and about me's HAHA.
Favourite stories: Legend trilogy, The Infernal Devices trilogy, All Percy books, All Kasie West books, The Chronicles of Narnia
Favourite soundtracks: All songs of Coldplay, some KPOP groups, Boys like Girls, Imagine Dragons
Find Abby on AbbbzandBookz / Twitter / Goodreads
Want to guest post for Story Soundtrack? Sign up here!