I'm very glad to be bringing back yet another feature as well as have an awesome debut author here on the blog to share her Story Soundtrack. I've been excited for E. Katherine Kottaras' HOW TO BE BRAVE since I first read its synopsis. I love inspiring YA contemporary books with heart and Kathy's book sounded exactly like one. Crazy to think it's finally going to be released tomorrow!
How to Be Brave by E. Katherine Kottaras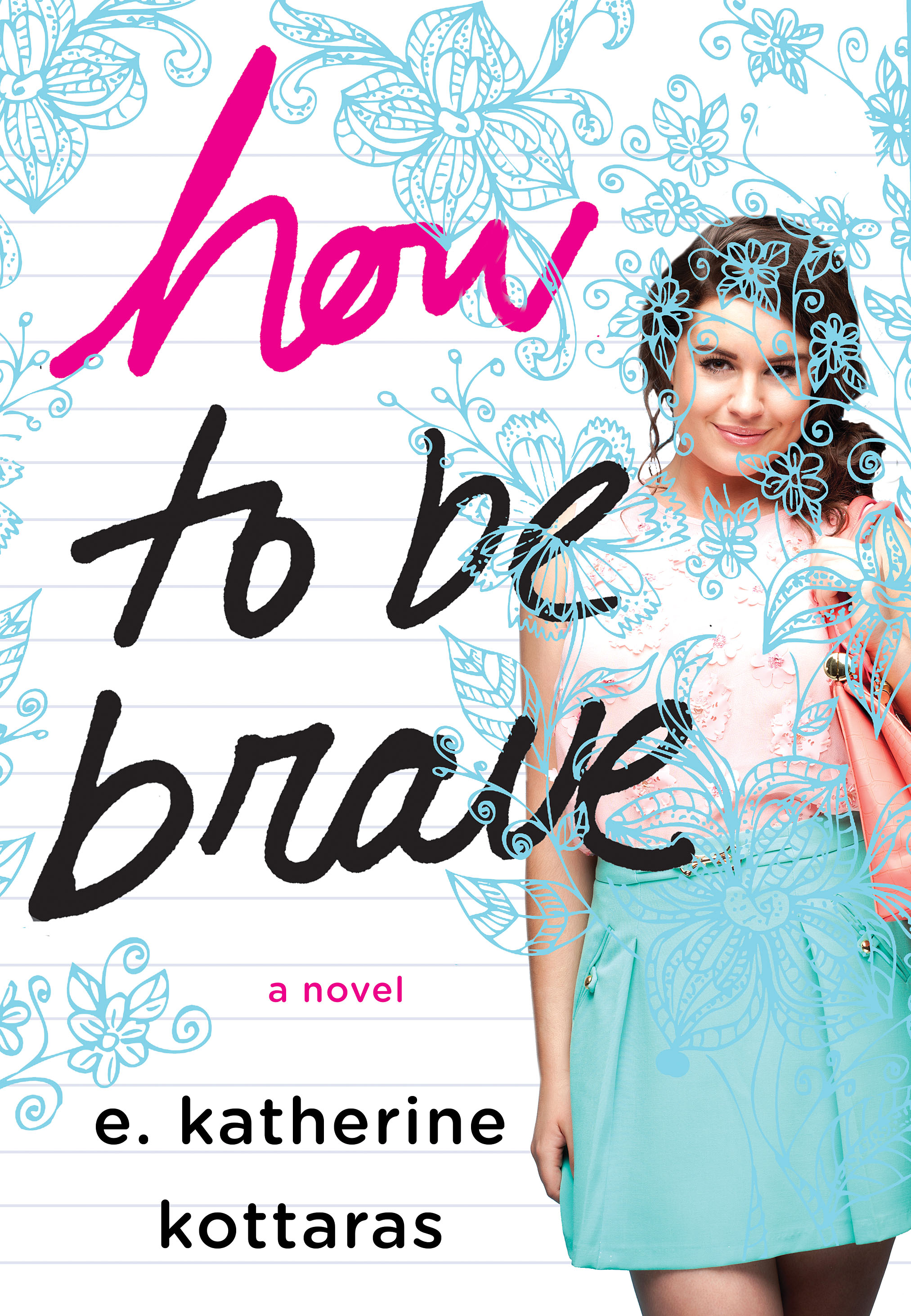 Published November 3rd 2015 by St. Martin's Press
Purchase on The Book Depository・ Amazon
Synopsis:
An emotional contemporary YA novel about love, loss, and having the courage to chase the life you truly want.

Reeling from her mother's death, Georgia has a choice: become lost in her own pain, or enjoy life right now, while she still can. She decides to start really living for the first time and makes a list of fifteen ways to be brave – all the things she's wanted to do but never had the courage to try. As she begins doing the things she's always been afraid to do – including pursuing her secret crush, she discovers that life doesn't always go according to plan. Sometimes friendships fall apart and love breaks your heart. But once in a while, the right person shows up just when you need them most – and you learn that you're stronger and braver than you ever imagined. ​A fun and powerful debut from a fresh new voice in YA contemporary that will inspire bravery in readers everywhere.
Please welcome Kathy on the blog as she talks about the songs that embodied Georgia's story, shares some excerpts and discusses her writing process. Her playlist is a must-listen if you're looking for feels and hope and courage.
The Soundtrack
After losing her mom, Georgia is lost in her grief. Her mom listened to Nina Simone. I particularly love this song, and I could imagine Georgia hearing these lyrics and feeling like Nina understood her sadness and confusion.
i. "I Can't See Nobody" by Nina Simone
I used to have a brain; I used to think of many things.
I watched the falling rain and listened to the sweet birds sing
"What a voice. Your mom knew how to listen to music."
She did. This one in particular was one of my mom's favorites. It's weird, hearing Nina Simone's raspy old voice without also hearing my mom's humming along with it.
One of the most important items on Georgia's Do Everything Be Brave List is "#6: Learn how to draw like Mom." Georgia is desperate to find a way to express her sadness, and art becomes an outlet for her. I love the lyrics of "Temporary Ground" because they speak to the experience of loss and death. But then, First Aid Kit's "My Silver Lining" speaks to this same experience of feeling overwhelmed by the prospect of death, but the greater fear of not having lived. This song speaks to what drives Georgia – her desire to experience all life has to offer – and as they sing, "there's hope" in that desire. (First Aid Kit is one of my all time favorite bands – for those who might be unfamiliar, they're a Swedish folk duo. I had the amazing pleasure of seeing them live in a cathedral here in Los Angeles a few months ago.)
ii. "Temporary Ground" by Jack White
Moving without motion
Screaming without sound
Across an open ocean
Flying there on temporary ground
iii. "My Silver Lining" by First Aid Kit
I don't want to wait anymore, I'm tired of looking for answers
Take me some place where there's music and there's laughter
I don't know if I'm scared of dying, but I'm scared of living too fast, too slow
—
Be it for reason, be it for love–
I won't take the easy road
—
A song's never just sad;
There's hope, there's a silver lining

I shove my bed out from the center of the room against the wall. I push aside my desk, pile up my dirty clothes that cover the floor and stuff them into my closet.
I put on my favorites: Lorde and Jack White and First Aid Kit, and yes, even some Taylor Swift, and of course, Nina Simone. I blast the music, and I force it out.
I force myself to do this.
First, I draw faces on my paper. My face. Her face. His face.
I chose "Awake My Soul" because I listened to it on repeat while I was writing the first draft of How to Be Brave. This line in particular propelled me forward.
iv. "Awake My Soul" by Mumford & Sons
In these bodies we will live, in these bodies we will die,
And where you invest your love, you invest your life.
You'd look at me like I was that girl,
and you'd say, as though it were true:
You are possibility and change and beauty.
One day, you will have a life, a beautiful life.
You will shine.
I also listened to "Georgia On My Mind" while I was writing, on repeat. I know it's written as an ode to the southern state and not to a teenage girl, but the line "the whole day through/ just an old sweet song/ keeps Georgia on my mind" reflects my state of mind while I was writing. I couldn't stop thinking about this girl, Georgia. I needed to write her.
v. "Georgia On My Mind" by Ray Charles
Georgia, Georgia,
The whole day through (the whole day through)
Just an old sweet song
Keeps Georgia on my mind (Georgia on my mind)
Sara Bareilles's song was released in 2013, but somehow I didn't hear it first until earlier this year, when people started asking me if I'd heard it! Ever since, it's become one of my favorite songs. My daughter and I blast it in the car – we sing, at the top of our lungs, "I WANNA SEE YOU BE BRAVE!" Definitely my 2015 theme song.
vi. "Brave" by Sara Bareilles
Say what you want to say
And let the words fall out
Honestly–I want to see you be brave
I hear my mom's words: Be brave, Georgia.
Giveaway:
Many thanks to Kathy and her lovely publicist for allowing me to host a giveaway for all you awesome readers. Go enter to win a copy of HOW TO BE BRAVE by entering the rafflecopter widget below:
Are you looking forward to reading How To Be Brave too? What songs from the soundtrack did you enjoy? Do tell!
About The Author: