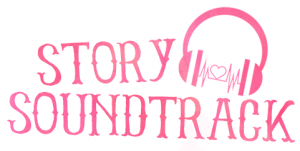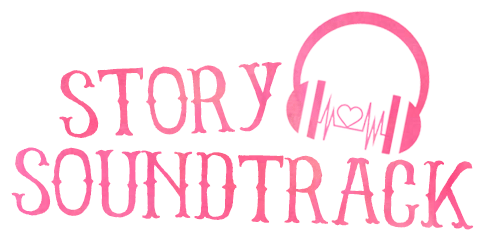 Story Soundtrack is where I feature a book and a song that I think embodies its story.
Originally, Story Soundtrack was for me to share the songs I relate to some of the books I've read. I recently realized that I wanted this to be for everyone. Story Soundtrack is now open for guest posts so if you're an author, blogger or reader who has a Story Soundtrack you want everyone to listen to, sign up here!
Shelly, the blogger behind Readiculous Reads, will share her own Story Soundtrack for Tahereh Mafi's Shatter Me today! I personally loved this book and I was so excited that Shelly was going to pick some songs for it! I loved her choices especially the second and third track! I hope y'all love it too! Now, Shelly shall take the floor to present her Story Soundtrack!
The Story

Heart of the matter
Shatter Me by Tahereh Mafi is a YA dystopian novel. The main character, Juliette, is in prison because of a simple reason: her touch kills people. When she gets a new roommate, she discovers that he may be someone she thought was long gone. But The Reestablishment changed its mind about her imprisonment. Could she be a weapon? and can she finally escape the clutches of The Reestablishment?
Moment of truth
"My touch is lethal. My touch is power."
Check out Shelly's review for Shatter Me here!
The Soundtrack
"Monster" by Imagine Dragons
Juliette personally feels like a monster so I think this song is pretty self-explainatory.
"No Light, No Light" by Florence + The Machine
No light, no light in your bright blue eyes
I never knew daylight could be so violent
and especially,
Would you leave me,
If I told you what I've done?
And would you need me,
If I told you what I've become?
I think this one fits perfect to Adam and Juliette's relationship, especially the key lyrics above.
"Dead Hearts" by Stars
I could say it, but you won't believe me
You say you do, but you don't deceive me
It's hard to know they're out there
It's hard to know that you still care
I could say it but you wont believe me
You say you do but you don't deceive me
Dead hearts are everywhere
I think this one fits the world-building and overall setting of the book. Since Shatter Me is a dystopian novel, the world is just an overall mess with a controlling government and poverty everywhere. I think this song fits that description. The lyrics above remind me of something that occurs in Juliette's thoughts. She always doubts what people think about her and the "dead hearts are everywhere" line sort of reminds me of the overall state of property. It seems that a lot of people are suffering in the world she lives in and this song reminded me of that.
"Landfill" by Daughter
I feel like this song represents Juliettes and Warner's relationship SO MUCH. The song is basically describing a love/hate relationship and I feel that really applies. Warner treats Juliette terribly yet she can't stop thinking about him (this is more prominent in book two but still terribly relevant).
"When Did Your Heart Go Missing" by Rooney
I treat you like a princess
But your life is just one big mess…
I meant every word I said
I never was lying when we talked in bed
I'm retracing every step in my head
What did I miss back then?
This song is more on the cheery side but I think it applies to Adam so well! It seems like Adam should start a band and just sing this song to Juliette, it fits SO WELL. Basically, this song will always make me think of Adam, even if it is on the cheery side.
"All I Want" by Kodaline
So you brought out the best of me,
A part of me I'd never seen
You took my soul and wiped it clean
Our love was made for movie screens
I think this song accurately describes Adam's and Juliette's relationship but more of Juliette's side.
I hope you enjoyed my soundtrack! I would have wanted to include two more songs but I think these songs are enough to get you the Shatter Me feels going. Thanks Hazel for letting me participate! :)
Have you read Shatter Me yet? If you have, what songs do you think fit the book? Do tell!
About The Blogger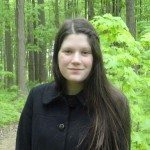 Shelly is a book obsessed teenager. Instead of hanging out with friends, she prefers to have her face buried in a book.
Favourite stories: Percy Jackson series, The Lunar Chronicles Series, The Legend Series, Eleanor & Park by Rainbow Rowell and Aristotle and Dante Discover the Secrets of the Universe by Benjamin Alire Saenz
Favourite soundtracks: Winter Winds by Mumford & Sons, Ribs by Lorde, Ghost by Chelsea Lankes, What the Water Gave Me by Florence + the Machine, 30 Lives by Imagine Dragons
Find Shelly on  Twitter / Readiculous Reads / Goodreads