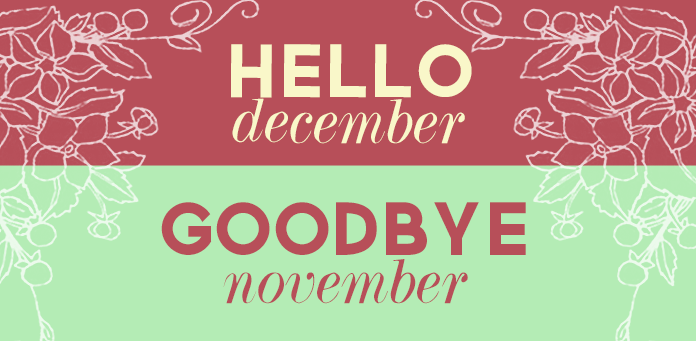 December Excitements
Save-the-date releases



I have eARCs for Racing Savannah (read!), These Broken Stars (currently reading!), and The Promise of Amazing (will be read soon!) but I can't wait until all of these, including Ink Is Thicker Than Water, are out in bookstores! I need them pretty covers on my shelf!
On the blog
I'll be posting Story Soundtracks, some reviews from before that I've delayed on posting, several blog tours and a discussion or two! I also might just bring back Swoon Worthy Saturday! And maybe I'll create a Christmas-y list of sorts? Oh and since it's the time of the year for sharing and gift-giving and I'm also celebrating 6 months of book blogging this December, there maybe a giveaway!
The Holidays
Christmas is in the air and I'm so so so excited for it! Christmas gifts equals more books! Aside from that, I can't wait to do lots of reading during the holidays! And baking too! I'm also psyched about upcoming Christmas parties, specifically The Pinoy Book Tours Christmas Party! Secret santas and other fun bookish games with my fellow Pinoy book blogger friends should be fun!
November Recollections
Events and happenings
A list of random things that occurred within the month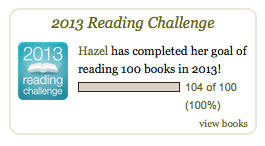 1. New school – I transferred to another college and I'm at that stage where I'm still adjusting but doing okay enough.
2. Catching Fire – Omygod you guys! The tears were infinite. I might not recover until Mockingjay comes out. I just loved Catching Fire so much.
3. 2013 Reading Challenge – Accomplished! I've finished a 100 books this year already! I'll still continue to read though, even if I've already finished my challenge! Can't stop, won't stop reading.
4. Beach love – It may be cold outside but that doesn't stop me and my friends from going to the beach to party and fly some sky lanterns. Had much fun with my friends last weekend!
5. Bookblogging.net – Can we all just stop and admire how awesome the people in the book blogging community are? Especially Ashley of Nose Graze, who created such an epic site for us book bloggers! Anyhow, let's be book bloggy friends! Add me up here!
Books read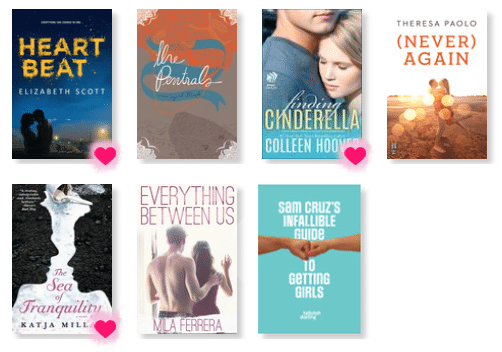 Total books read for November 2013: 7
Reading Challenge progress update: 104/100
Book reviews
Everything Between Us by Mila Ferrera*
The F- It List by Julie Halpern
(Never) Again by Theresa Paolo
Finding Cinderella by Colleen Hoover
Sam Cruz's Infallible Guide To Getting Girls by Tellulah Darling*
The Pentrals by Crystal Mack
Other posts
I discussed reading types. (x)
I made a list of book fandom shirts, featuring The Dream Shirt. (x)
I wrote about how we can reach out to the victims of Typhoon Haiyan. (x)
I gave my opinion on endings & expectations. (x)
I shared my Story Soundtrack for How To Love. (x)
Blog lovin'
Fluttereal Flight – Emily's posts are equally as gorgeous as her blog's design. Y'all gotta stalk her beautiful site!
Little Book Star – Leigh is one of the book bloggers I'm so fond of! Her reviews and posts are candid and awesome! Filipinas rule!
Readiculous Reads – Absolutely passionate about books, Shelly is a very dynamic blogger! She's someone to follow and be friends with!
On Replay
I'm currently replaying the Catching Fire movie soundtrack! The songs included in the OST are perfection! These are my top two faves:
Lovely words
"I need to know that there's a way for people like us to end up okay. I need to know that there even is such a thing as okay, maybe even good, and it's out there and we just haven't found it yet. There's got to be a happier ending than this, here. There's got to be a better story. Because we deserve one." – Josh Bennett, The Sea Of Tranquility