Synopsis
The ABCs of Hand Lettering is a comprehensive guidebook for beginners in hand lettering. Inside you'll find a repository of styles you can explore with drawing letters. Learn the basics – from the rundown of art materials, font styles, and the process of turning letters into visual art. Get to see the work of some of your favorite local letterers, calligraphers and type artists. And lastly, check out tips on finding your own style and making your mark as a creative individual in the book.
I've been a fan of Abbey Sy's hand lettering work for a few years now (as well as her amazing blog, Artistic Dreams) and even attended one of her workshops over the summer, so I was definitely psyched to hear that she was releasing a book! I've always been a lover of artsy things, being a design and typography enthusiast, but it didn't come naturally to me (by that I mean I can't draw to save my life), as it did for real creative people like Abbey. I wanted to learn hand lettering from an expert and her book was my best bet.
To those who've attended the Learn By ABC, The ABCs of Hand Lettering is reminiscent of the workshop guidebook, except more inclusive. In five chapters, Abbey discusses how to get started, illustrates various font styles, details the process of hand lettering, showcases a handful of inspiring artists, and talks about getting your work out there. All this is shared in a way that isn't an overload of information- you won't find any long paragraphs here. Instead, the guidebook is precise and straightforward but covers what is essential to learning hand lettering, like knowing the difference between typography, lettering and calligraphy, what materials to use, how to draft and layout and much more.
Aside from being illuminating about the art of hand lettering, the pages of the book are visually-enticing, gorgeous and oh so colourful. If you like to stare at gorgeous lettering art, you'll be staring at this book all day. The illustrations are so fabulous. More importantly, they're completely inspiring. Just looking at them makes you want to get a brush pen of your own and try your hand at lettering. With all the tips and advice Abbey shares on this book, you're well on your way.
Abbey Sy's first book is a huge success, not to mention a very helpful and encouraging guide. If you're an aspiring letterer, do pick up The ABCs of Hand Lettering. It will surely help kick-start your hand lettering journey and inspire you to always be creating.
The ABCs of Hand Lettering is now available in bookstores, newsstands, convenience stores, and supermarkets nationwide for P295.
Book Launch @ National Book Store (06/20/2015)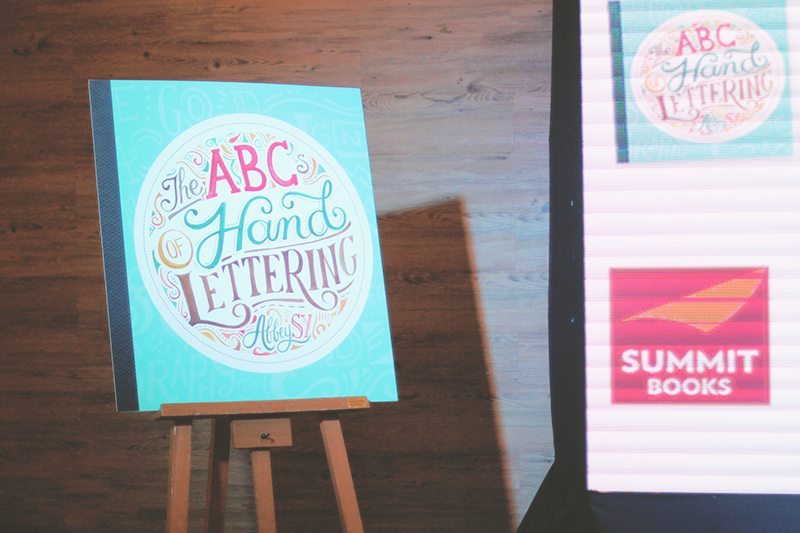 Since I wanted to support Abbey's first book, I attended the launch event for The ABCs of Hand Lettering. It was so nice to see that the event was well packed! The launch began with a free workshop conducted by Abbey and a lot of people came to learn about hand lettering.
The signing began afterwards. While Abbey was meeting her fans and I was waiting for my turn, I got to say hi to several of the featured artists who were at the event. They even hand lettered my name on the pages of the book! So awesome.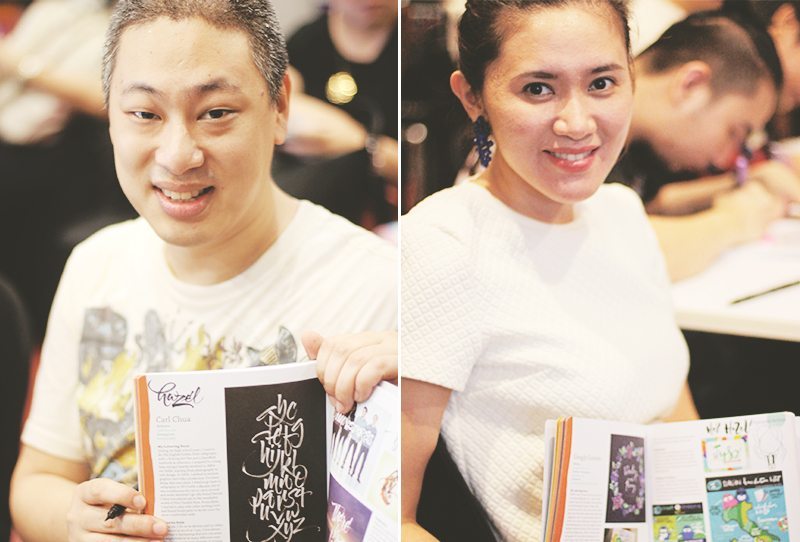 Carl Chua & Tipsy Go (Googley Gooeys)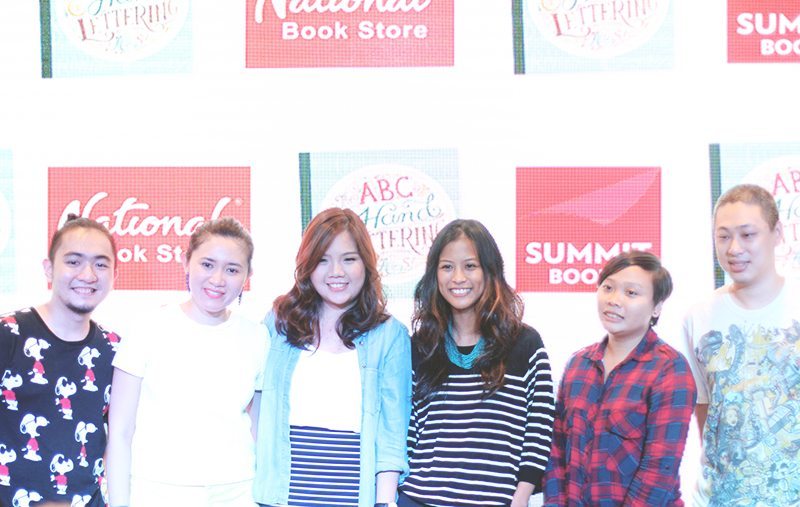 Abbey Sy with featured artists!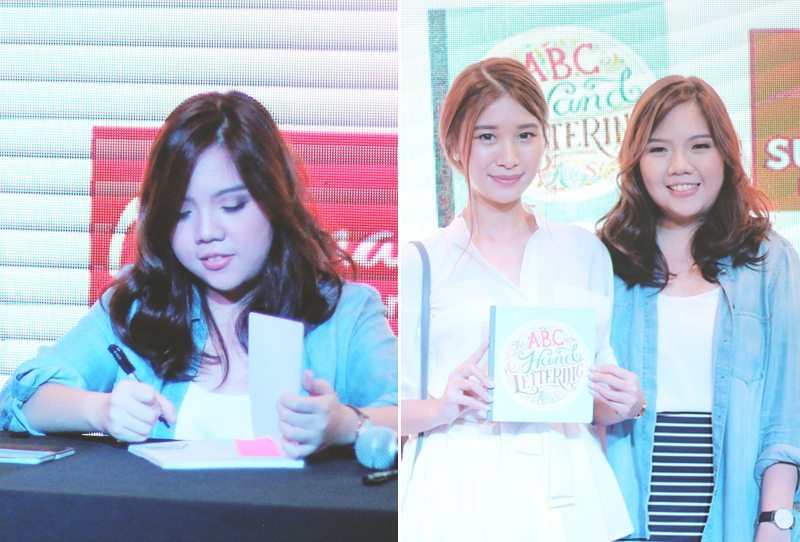 The launch was star-studded with awesome artistic people! Top fashion blogger and author of 150 Style Essentials For Every Girl, Tricia Gosingtian, even dropped by the event to show support for The ABCs of Hand Lettering. (I got to say hi and take a picture with her too, yay!) Finally, the lady of the hour signed my book and we took a photo together: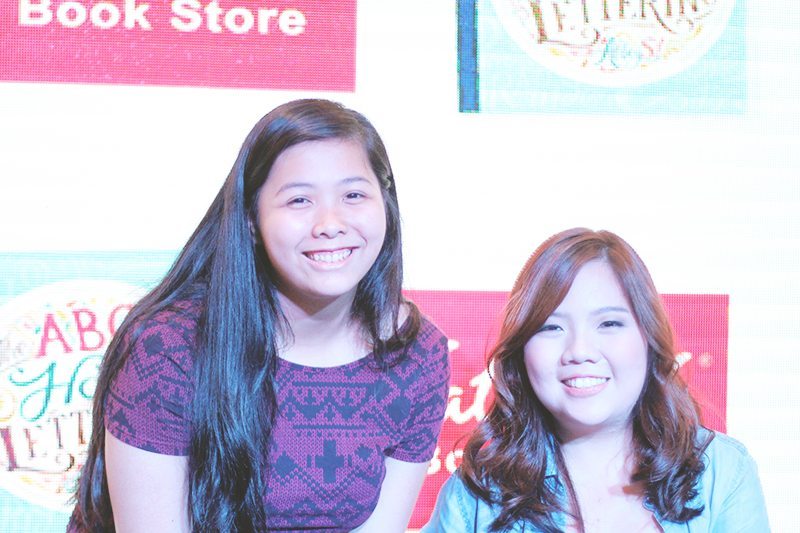 It was a really fun book launch and I'm so glad I attended! Huge congratulations to Team ABC for delivering a great event and of course to Abbey for creating an awesome hand lettering guidebook!