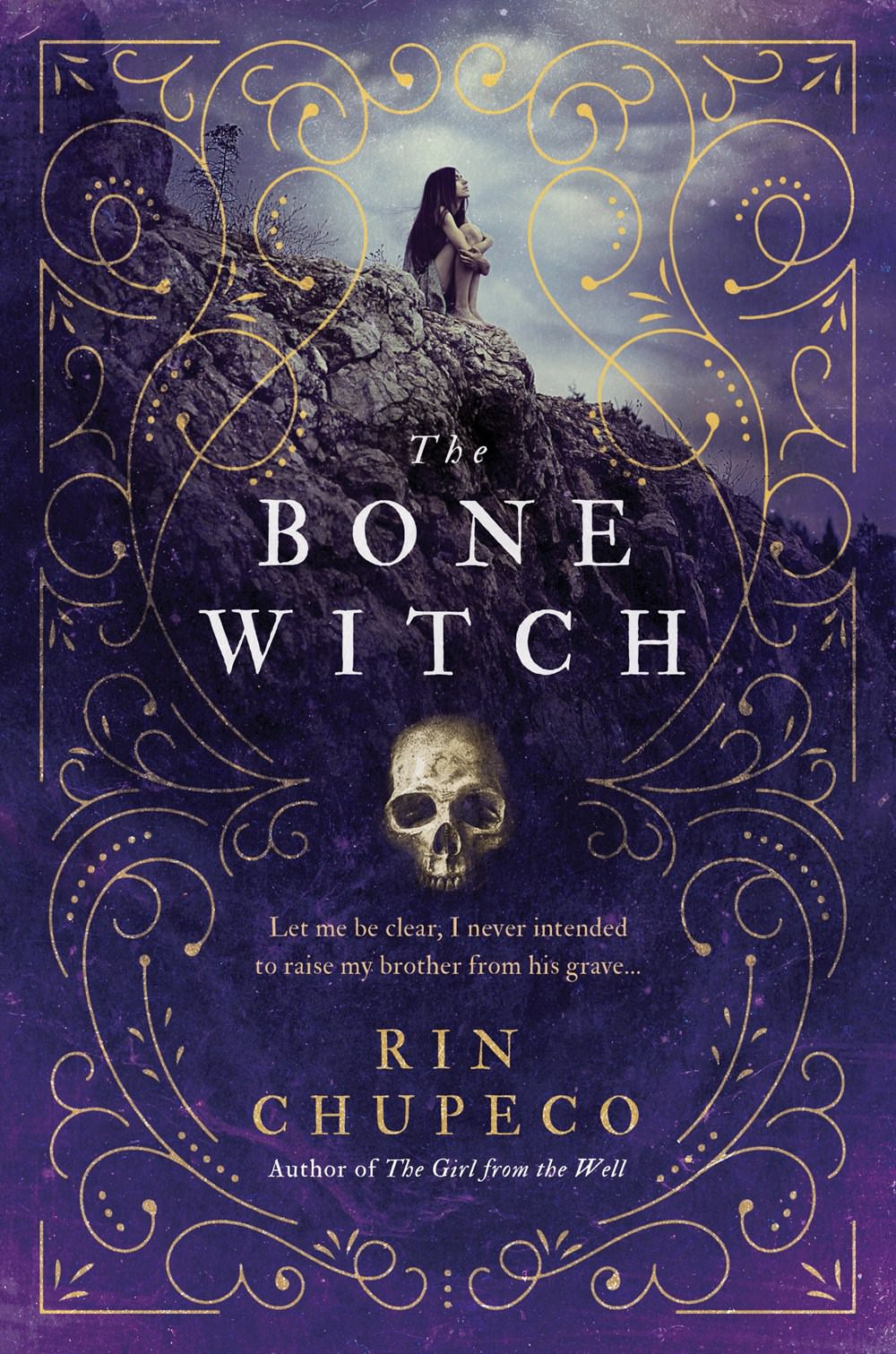 The Bone Witch

by Rin Chupeco

Book #1, The Bone Witch

Published by Sourcebooks Fire on March 7, 2017

432 pages

Purchase on

Fully Booked
Synopsis
In the captivating start to a new, darkly lyrical fantasy series for readers of Leigh Bardugo and Sabaa Tahir, Tea can raise the dead, but resurrection comes at a price...

Let me be clear: I never intended to raise my brother from his grave, though he may claim otherwise. If there's anything I've learned from him in the years since, it's that the dead hide truths as well as the living.

When Tea accidentally resurrects her brother from the dead, she learns she is different from the other witches in her family. Her gift for necromancy means that she's a bone witch, a title that makes her feared and ostracized by her community. But Tea finds solace and guidance with an older, wiser bone witch, who takes Tea and her brother to another land for training.

In her new home, Tea puts all her energy into becoming an asha-one who can wield elemental magic. But dark forces are approaching quickly, and in the face of danger, Tea will have to overcome her obstacles...and make a powerful choice.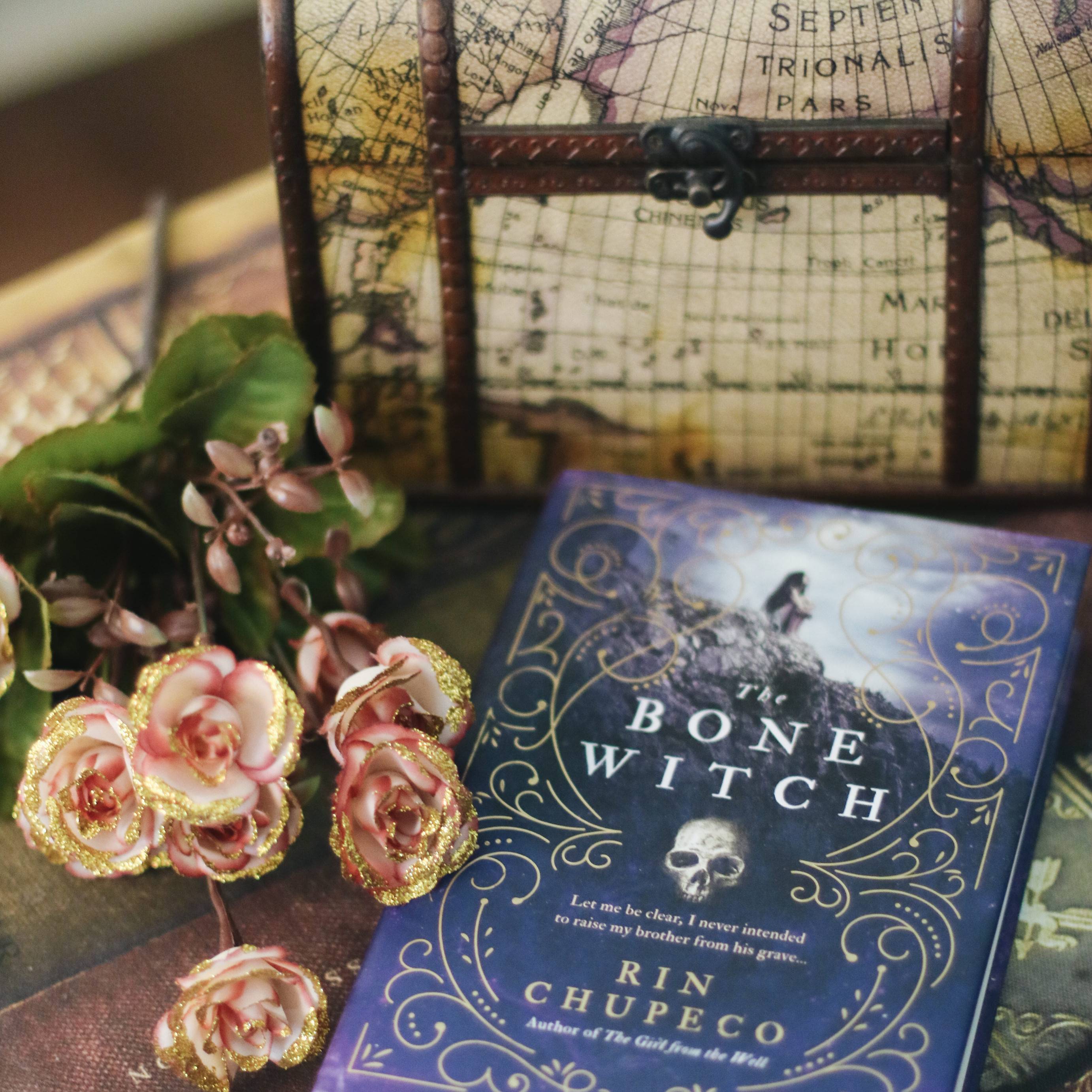 I'm a very impatient reader. I can't stand the wait between books in a series. But from the moment I laid eyes on The Bone Witch, I knew I wanted to read it. Not just because of the gorgeous cover design. Not just because Rin Chupeco is a Filipino author I absolutely admire. But also because I loved the title, the concept, and the hook about raising a dead brother.
Not only am I impatient, I am also impulsive so obviously I immediately bought a copy as soon as the book was available at my local bookstore. I read the first few pages and was in awe. I put it down because I knew I would be sucked in and I might devour the book in one sitting (as I usually do when I find myself reading a wow-this-is-so-good book, which is so true for this one and the rest of this series). So I restrained myself because I had a feeling waiting for the next book would be agonizing. But now I've read it, I hate myself for not getting into The Bone Witch sooner. It's AMAZING!
Okay, I guess I don't totally hate myself and my series reading preferences. While part of me really wishes I 'd discovered Rin's marvelous world and met her fabulous characters much earlier, I also think I read The Bone Witch at the most perfect time. It was my first fantasy read for 2019 so I felt refreshed for the genre and was very eager to escape into a different world. I also already had The Heart Forger at hand, so I didn't go entirely unhinged over the ending. But wait, I'm getting ahead of myself.
Diving into The Bone Witch
"Seventeen did not explain why she stood on that strange, graying beach, alone, with monsters' corpses for company."
Like I mentioned before, I was completely captivated from the very first page because of Rin's gorgeous writing. Her first few pages might actually be one of my most favorite first pages of all time, definitely one of the most memorable. It's beautifully written, fierce, and intriguing. Even when Rin switches POV (the first is told by the Bard, recounting how he met and tagged along with the main character, while the second is told by the main character herself, narrating her life in the past), Tea's voice and story compelled me. She is so relatable, and her world, where powerful women known as Asha trained like geisha and those with darker magic raised the dead and killed monstrous Daevas, was so fascinating.
"My only claim to strangeness was that I read fiercely, learned thirstily."
Aside from the necromancy, I found the aspect of the color-changing heartsglasses (people's status/emotion-showing hearts that they wear on their neck) seriously unique. I was also impressed by the politics of the Eight Kingdoms as well as the various striking Asha characters and their concern with gender expectations. The dynamics that developed between the characters in the book were enjoyable too.
"When people cut us, we are expected to do only two things: smile and bleed."
An Exquisite Fantasy
Really, my favorite thing about The Bone Witch is that it's character-driven, gradual, and focuses on laying foundations, especially Tea's growth as a dark Asha. I like action-packed books sure, but they have a lot of things happening very fast, and that can get tiring. The Bone Witch was a breath of fresh air, taking its time building things up but not forgoing exciting endeavors like conquering dark beasts.
"The beast raged; it punctured the air with its spite. But the girl was fiercer."
Because of the incredible characters and magnificent magical world, I remained just as entranced until the very last page of The Bone Witch. In fact, I was not only bewitched (HA!) but I was hysterical at an ungodly hour (who would choose sleep over a great book??) thanks to the shocking revelations in the last chapters. I was SO tempted to forgo sleep altogether and dive right into The Heart Forger.
Ultimately, all I want to say in this review is that y'all need to pick up The Bone Witch ASAP. I say this having already completed the series, and knowing the final book will be out soon: the best time to read this is now and the story keeps getting so much better.
Have you read Rin Chupeco's books? Did you love The Bone Witch too?