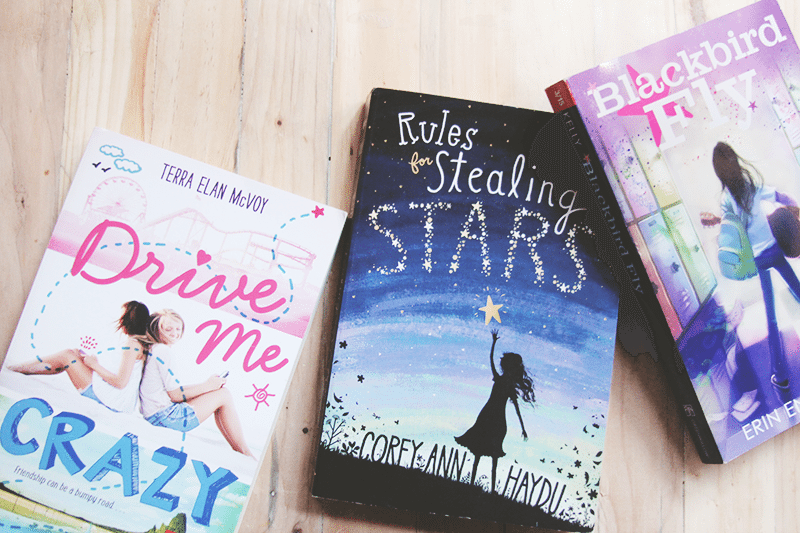 Once upon a time, a little girl began her bookish journey by reading children's fiction. Fun middle grade books were her first love. When she grew up, she started reading older books for older kids, with kissing and angst.
That was until recently, when she found herself suddenly interested in middle grade books again and more determined to read them again after finishing Corey Ann Haydu's Rules For Stealing Stars.
Never mind me talking about myself in third person, I'm just here to share a particularly awesome guest post today! Since I've decided to rekindle my love for MG books, I've invited over Briana from Pages Unbound (who blogs about both YA and MG books) to share her reasons why she thinks y'all should read middle grade too.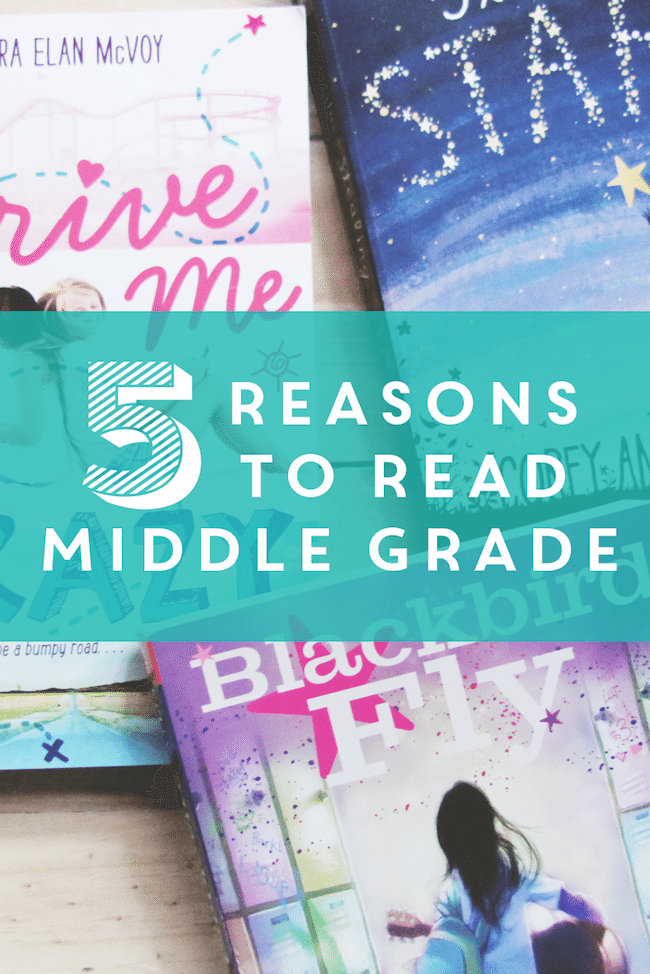 1. Middle grade doesn't write to trends.
Middle grade, of course, follows general marketing trends. There was definitely an increase of fantasy novels riding on the coattails of Harry Potter. However, most of the time middle grade authors just go along doing their own thing, writing stories because they think they'll resonate with someone, not writing them because they're hoping to cater to the latest fad.
2. It shows that optimism can be artistic.
Far too often in literature depression is associated with profundity and cynicism is equated with keen observation. Middle grade books show that stories can be optimistic, exuberant even, and still be good stories.
3. Yet middle grade doesn't shy away from tough issues.
Middle grade authors know that children have problems, too. If you can think of an issue, middle grade probably addresses it. You can read about anything from bullying to death to abuse and realize you are never alone.
4. The focus is often on friendship and family.
I love a swoon-worthy romance as much as anyone. However, I think celebrating and exploring other types of love is equally important. Middle grade books have a strong history of exploring what it means to be a friend and what it means to be part of a family, whether that's as a sibling, a child, a grandchild, or some other role.
5. Middle grade isn't just for children.
A good story is a good story. As so many readers have realized with YA, the intended age of the audience doesn't dictate the quality of a book. So many well-loved, classic stories can be categorized as middle grade, ranging from Anne of Green Gables to The Chronicles of Narnia.
Need some middle grade recommendations? Start with these books!
Castle Hangnail by Ursula Vernon
Ella Enchanted by Gail Carson Levine
The False Prince by Jennifer A. Nielsen
The Mysterious Benedict Society by Trenton Lee Stewart
The Thing about Jellyfish by Ali Benjamin
Drive Me Crazy by Terra Elan Mcvoy
Rules For Stealing Stars by Corey Ann Haydu
Blackbird Fly by Erin Entrada Kelly