You can't always get what you want but on rare occasions, you just might. After going to my very first BookExpo back in 2015, I knew I wanted to attend again someday. Someday came soon enough as BookExpo 2017 drew near at the end of May. I was lucky enough to be approved a press pass and I was excited to connect with authors and publishing professionals. But because of the changes happening with BookExpo, including its name transition, I was nervous that I wouldn't get to meet as many awesome people as I did last time and would be disappointed by the event.
It turned out I was worried for nothing. BookExpo this year was still fabulous, full of books (just check out my haul!), and incredibly fun! Even more so actually, because I had a wonderful group of people as roommates: Shelly of Read. Sleep. Repeat., CJ of Sarcasm & Lemons, Mish of Chasing Faerytales and Joey of Thoughts and Afterthoughts. It was my first time rooming with other people for an event and I feel so lucky I was with such a fantastic blogger squad.
We even got to hang out with Jon, who was with us when we picked up our badges on Wednesday. Technically that was the first day of BookExpo but because our group spent the day elsewhere (at Bloomsbury & Blogbound), I'll start by sharing the events that occurred Thursday, June 1st.
BookExpo Thursday
The morning started with lining up for tickets. Maggie Stiefvater's signing was gone pretty quickly but I manage to snag one of the last few tickets, allowing me to meet her in person for the first time and get a copy of All The Crooked Saints signed!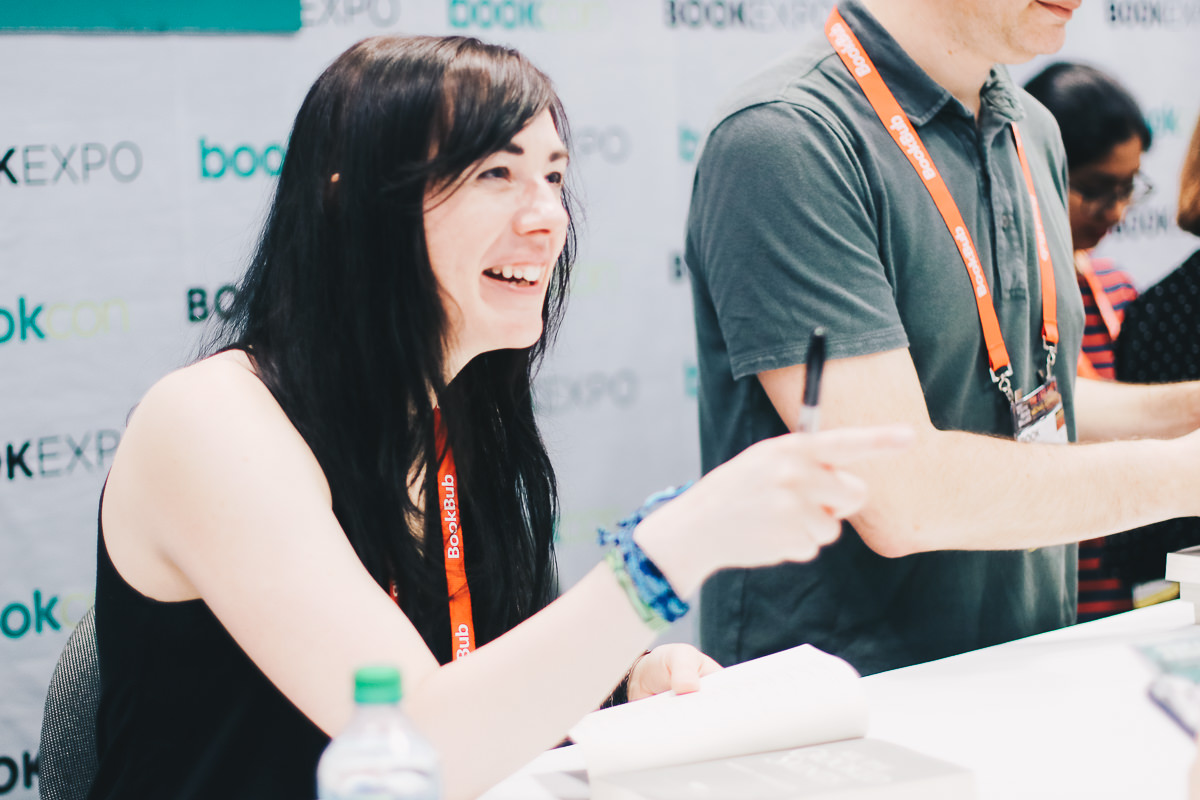 I got to tell her how much I love the Raven Boys series and she asked me which one was my fave and I told her I loved The Raven King because Pynch happened!!! (Also got to see David, who is the headless person on the right. I swear I think he thinks I'm his stalker because I've seen him around so much and can't properly interact because I can't help fangirl.)
Spotted: Melissa Lee, Bookseller and Blogger from Live Love Read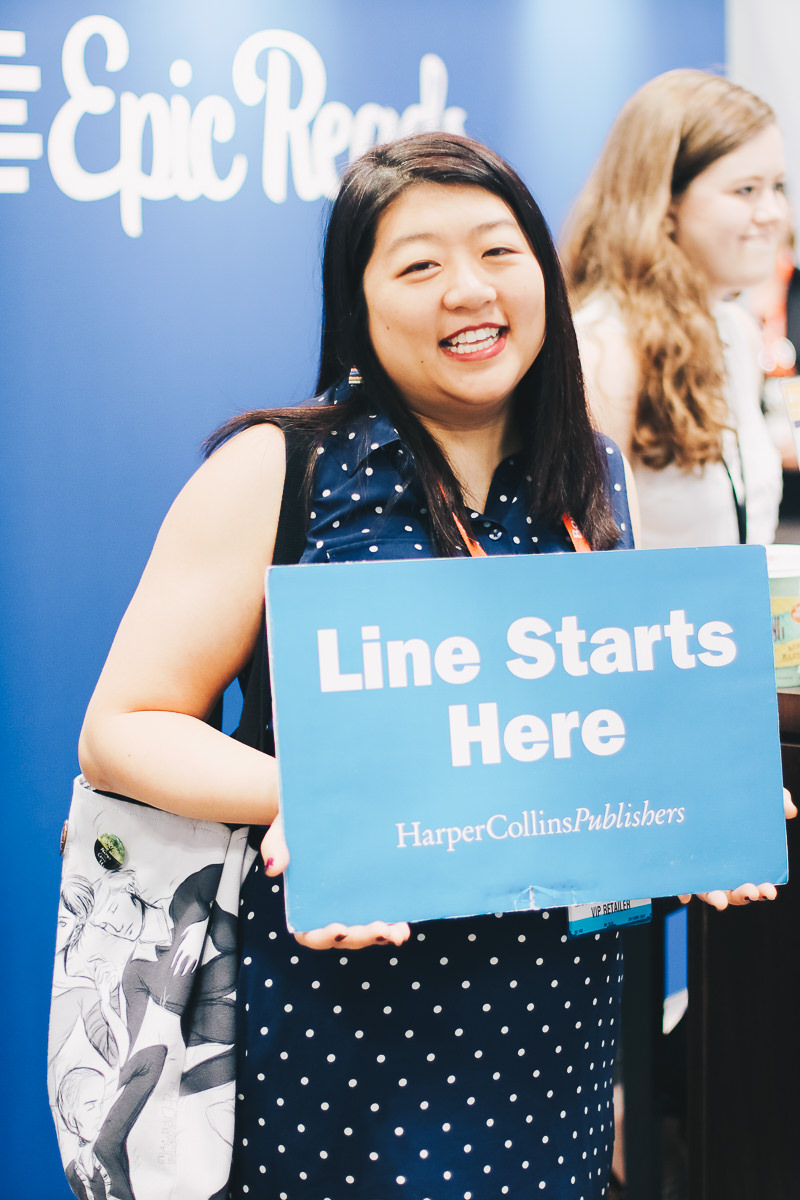 Spotted at HarperCollins booth: Tiffanie Ing, blogger from Mostly YA Lit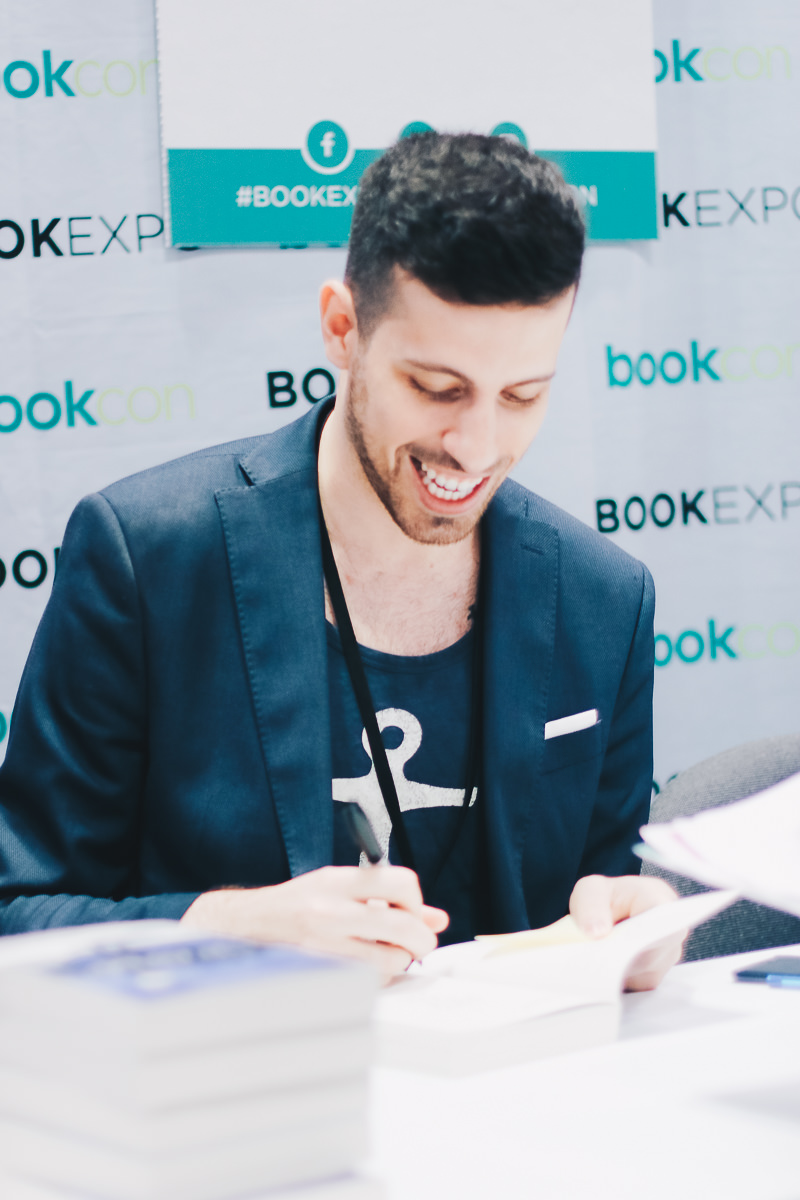 Adam Silvera's signing for They Both Die At The End was one I couldn't miss. I've seen and met him several times and most of those times I coerced him to come to Manila. (You're welcome, PH friends.)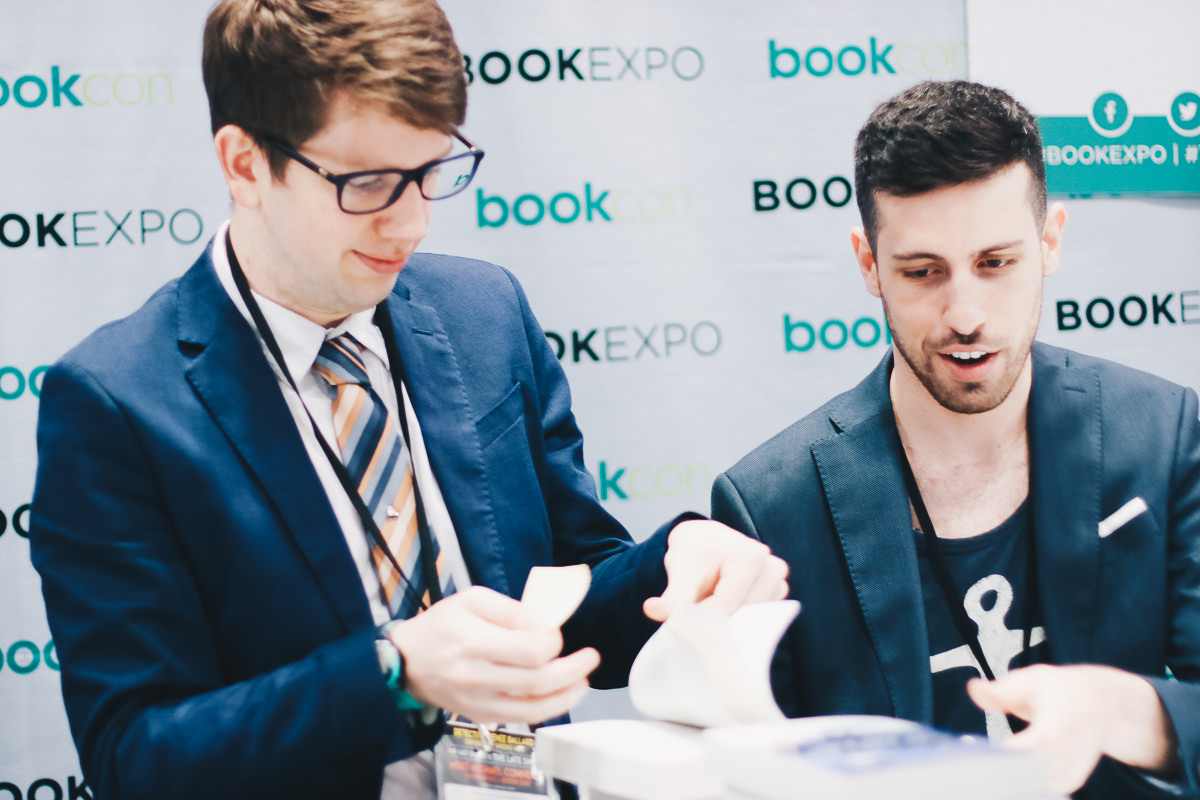 Since They Both Die At The End will be published by Harper Teen (Adam's previous books were with Soho Teen), I got to meet Adam's editor!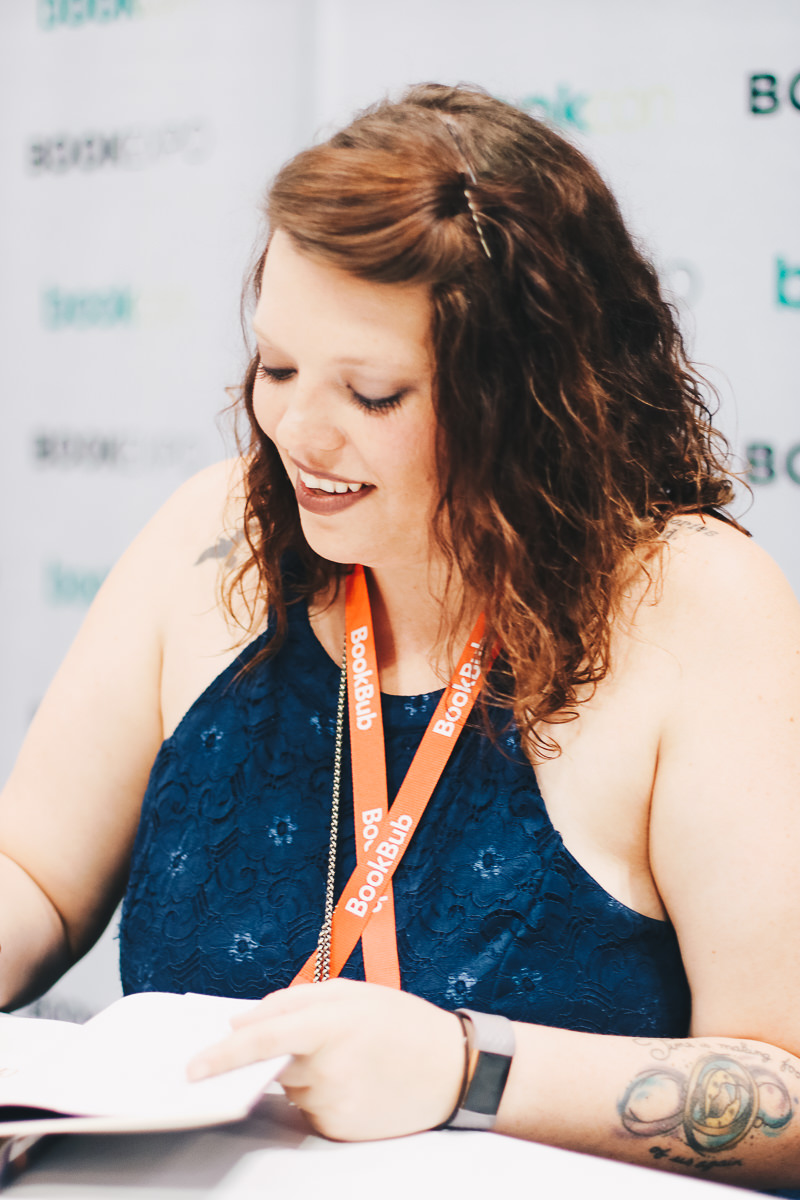 I've read each and every one of Cora Carmack's Contemporary NA books so I was incredibly excited about getting a ticket for her Roar signing. The best thing about meeting her was that she remembered me from Twitter and knew I came from the Philippines and dare I say was as excited to see me in the flesh. I got to give her a hug and of course, got a copy of her newest book signed.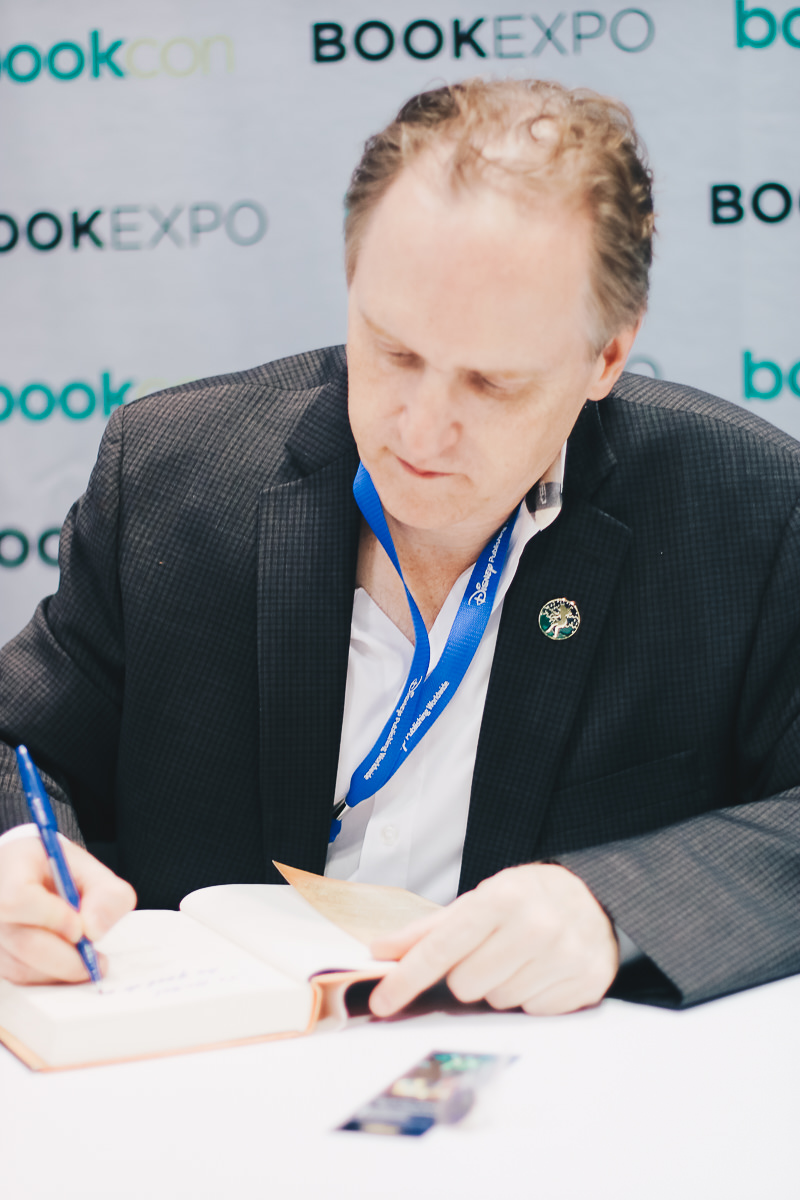 Because I've heard so much about the Serafina series, I decided to drop by Robert Beatty's signing for the second book.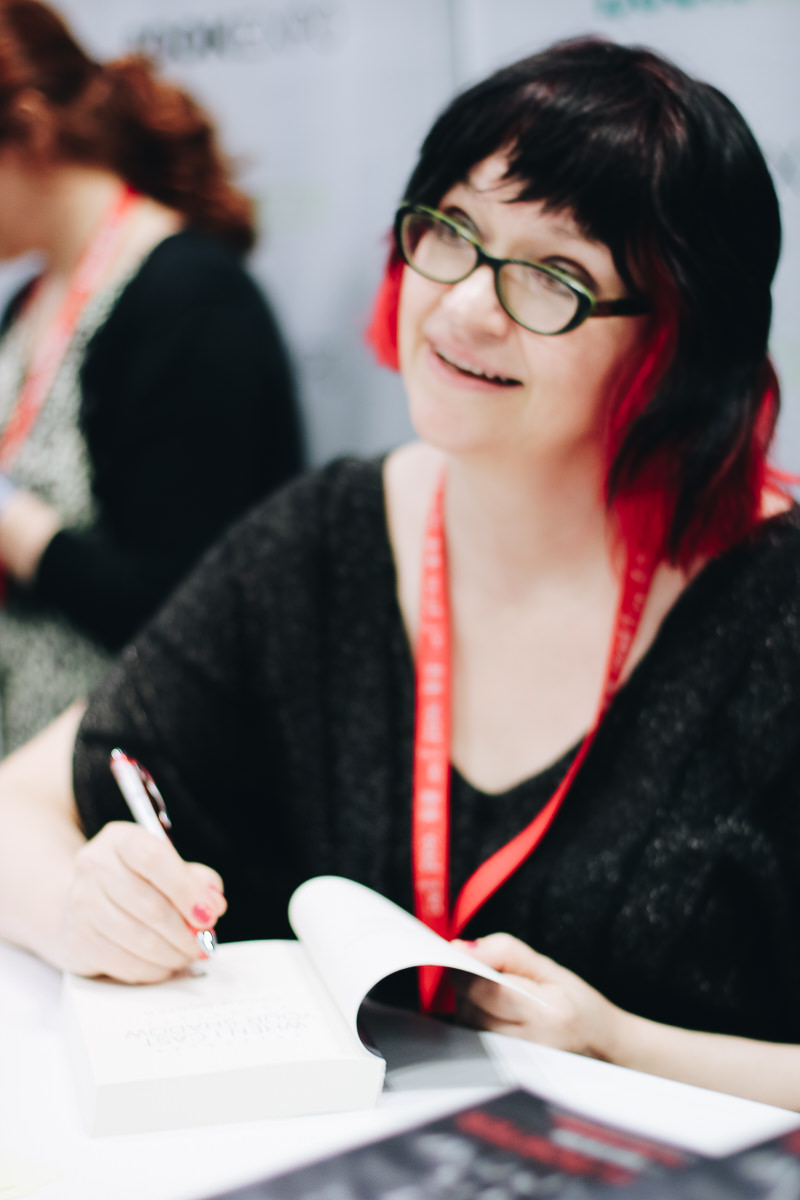 Spotted: Sarah Porter signing When I Cast Your Shadow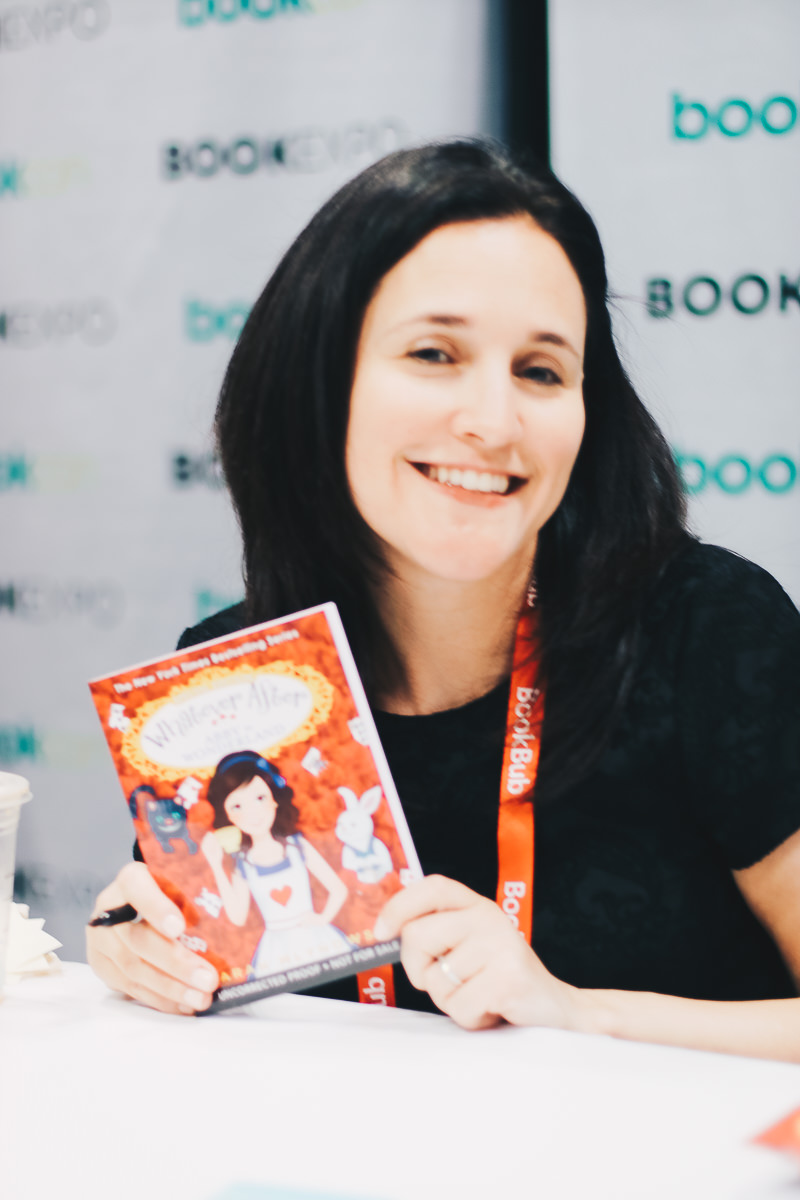 Sarah Mlynowski's contemporary YA work was some of the earliest YA I got into, so it was a pleasure to formally meet her at BookExpo, though it was for her MG book, Whatever After: Abby In Wonderland edition.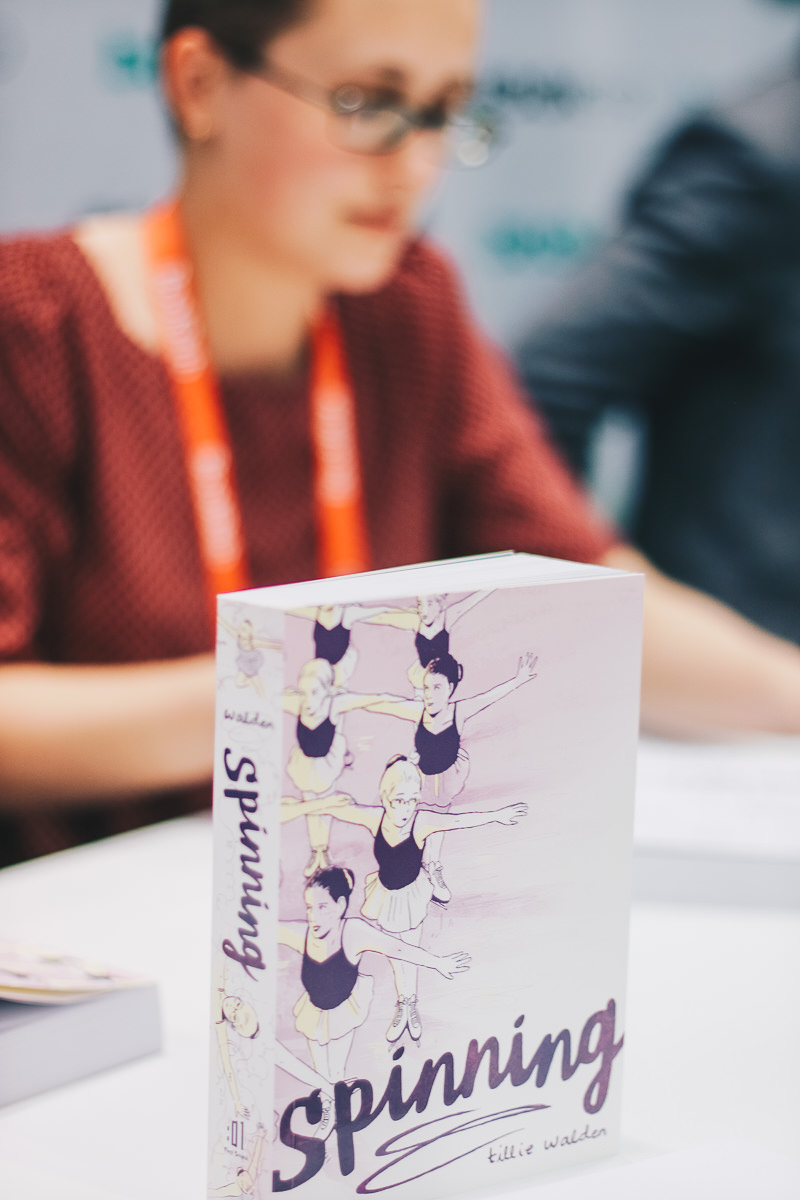 I actually hadn't known about Spinning until the event but I was so glad I grabbed a copy and met Tillie Walden, its graphic novel author and illustrator. Tillie's art is exactly the kind I enjoy looking at and her story sounds like my kind of read!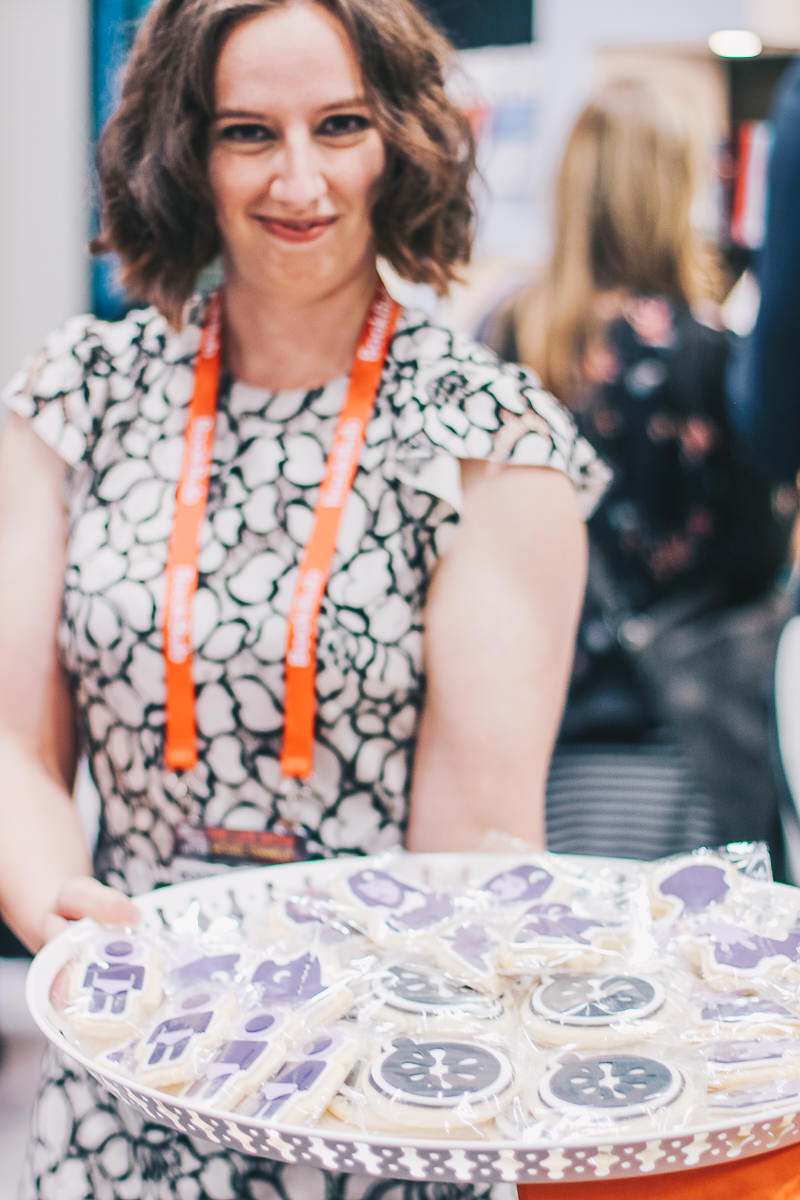 As the day came to an end, Joey, CJ and I hung out at the Quirk Books booth to grab free geeky cookies!
Also, look who we found that afternoon:
These. Beauties. #BookExpo #bookbloggersinNY pic.twitter.com/EfKyZYq0CJ

— Joey (@afterthoughtAn) June 1, 2017
We were able to chat so casually with Adam and Marieke and it was such a great way to end our first day on the show floor!
BookExpo Friday
My BookExpo room mates squad's schedules finally aligned and we all lined up together for Daughter of the Burning, Harlequin's most exciting upcoming title this July!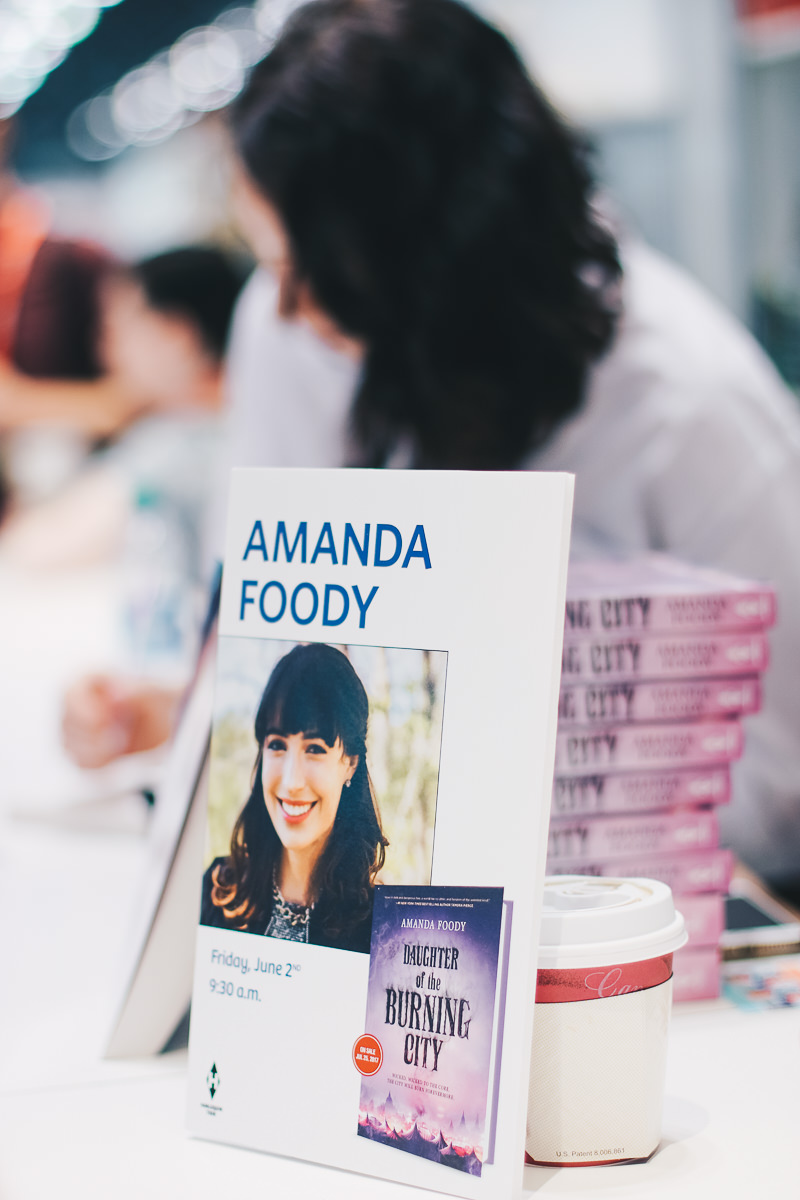 My morning was made better when I found a familiar face I often saw in the Philippines. Chad of National Book Store is responsible for bringing all the exciting international authors to Manila and it was so nice to see him in New York, hopefully hunting down more authors to bring to my country.
While in line, I also found the lovely Ashley Poston, who wrote a contemporary YA book I really enjoyed, The Sound of Us, as well as the recently acclaimed Geekerella.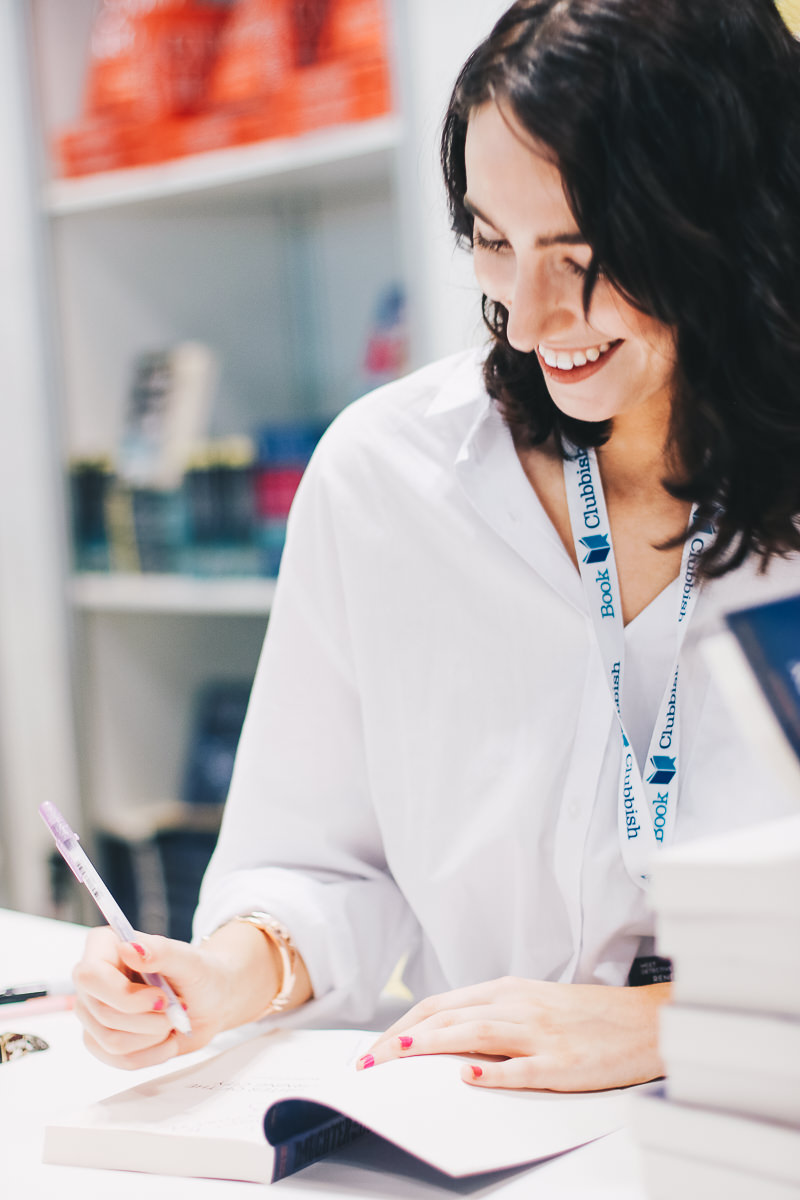 After that, the signing line finally moved along and I got to meet Amanda Foody. I got to work with her for my novel's query awhile back and thanked her for her help, which ultimately gave me the courage to actually start querying agents.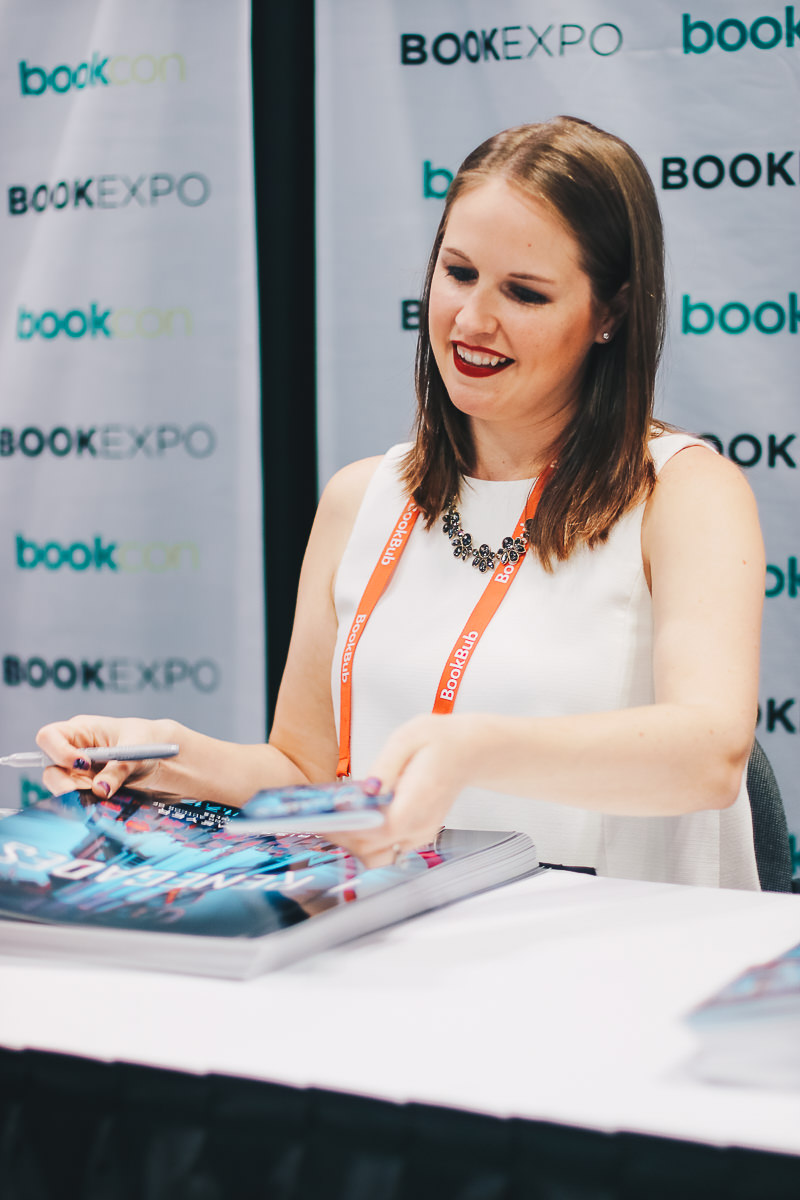 It was lovely to see Marissa Meyer again and get a signed poster and sampler of her upcoming book, Renegades!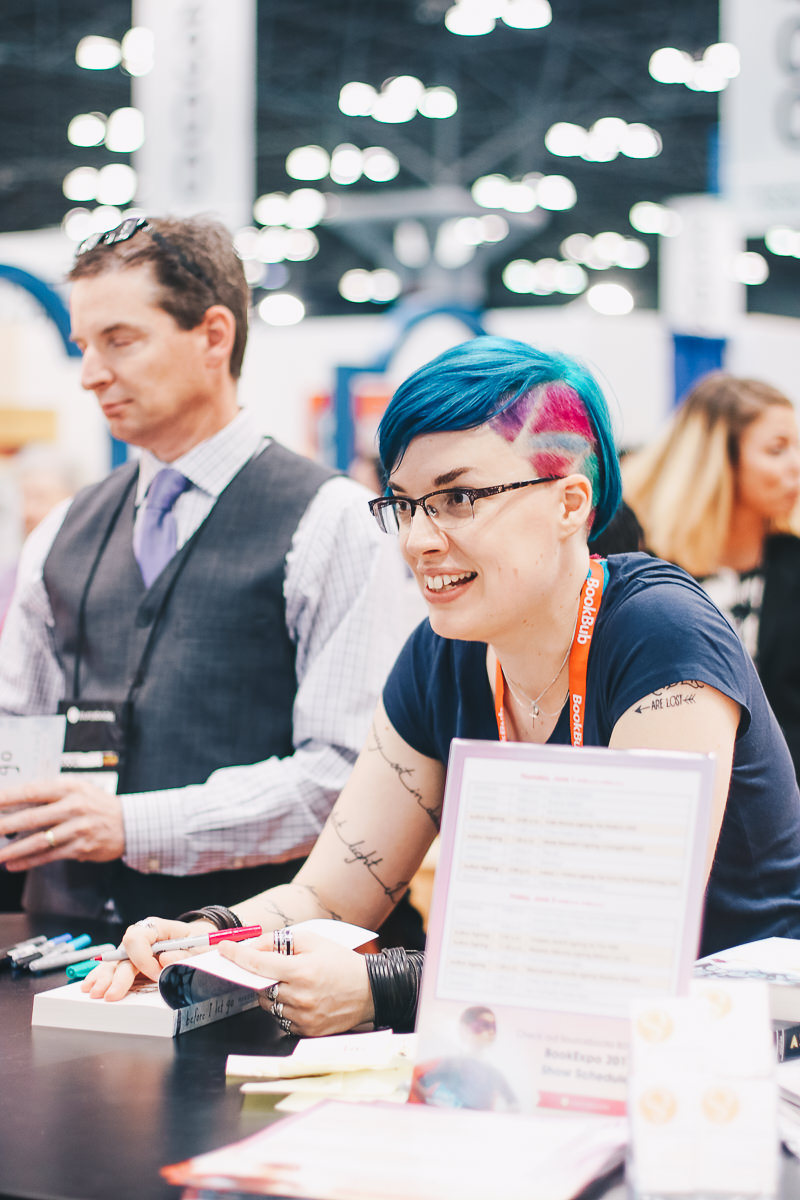 Though I saw Marieke the day before, I needed to come to her signing and grab a copy of her newest book, Before I Let Go. I just loved her debut so much and was dying to read her sophomore novel!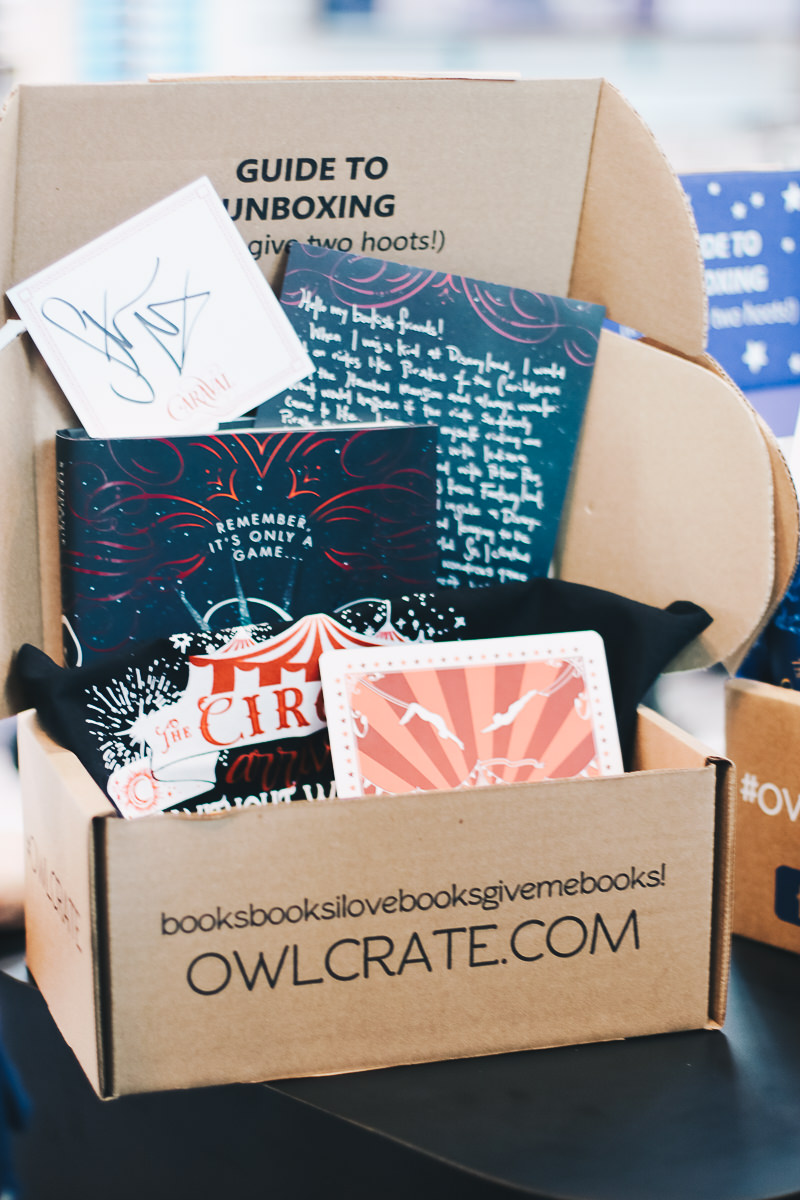 I made a stop at the Owl Crate booth later on and was able to grab Lucky In Love, as well as one of their totes.
Mish and I got to hang out and chat with Melissa Albert, debut author of The Hazel Wood. She was so sweet and wonderful and it was so nice chatting with her.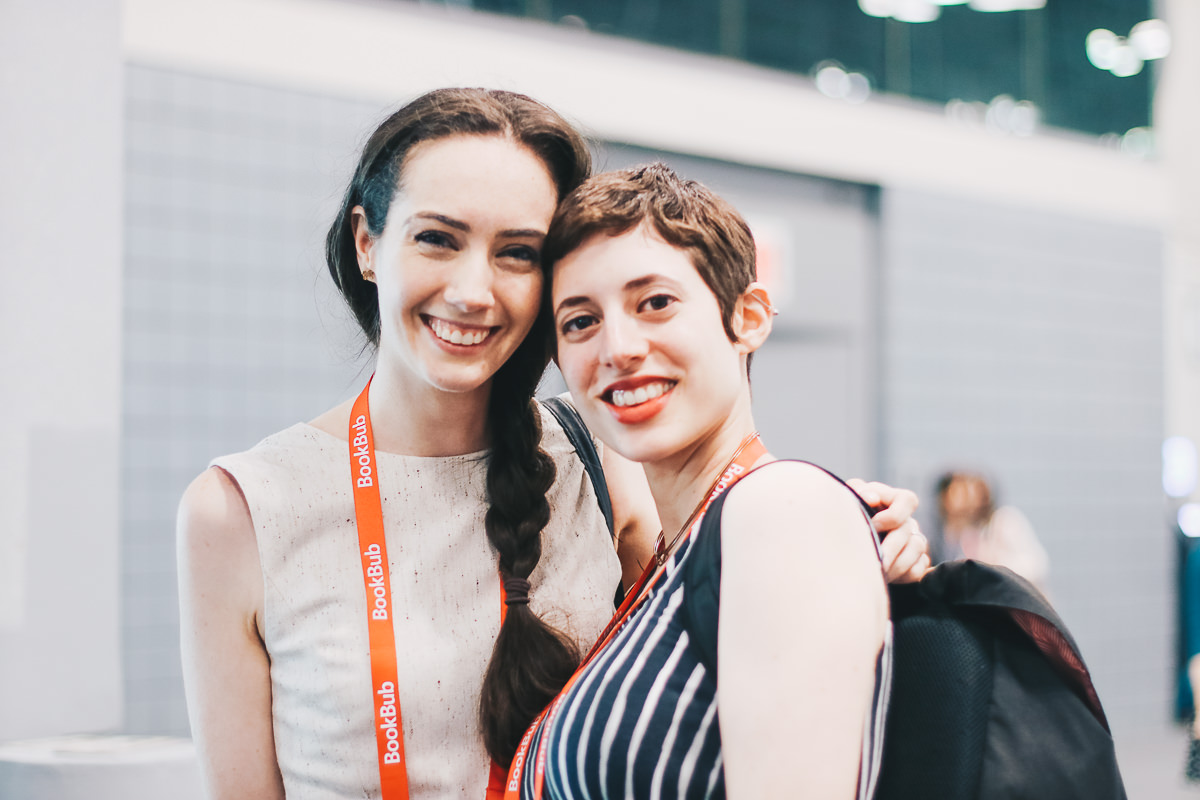 Kamilla Benko, on the way to her signing, also stopped by! The pic above captures the lovely Kamilla and Melissa!
Unicorn hand selfie in honor of @kkbenko and THE UNICORN QUEST! pic.twitter.com/prVGFPSbMh

— Melissa Albert on hiatus (@mimi_albert) June 2, 2017
Kamilla also stamped glittery unicorns on Melissa, Mish and mine's hands!
After that, I stopped by the Macmillan booth, where Chad Michael Murray was doing a signing for a book he co-wrote with Heather Graham.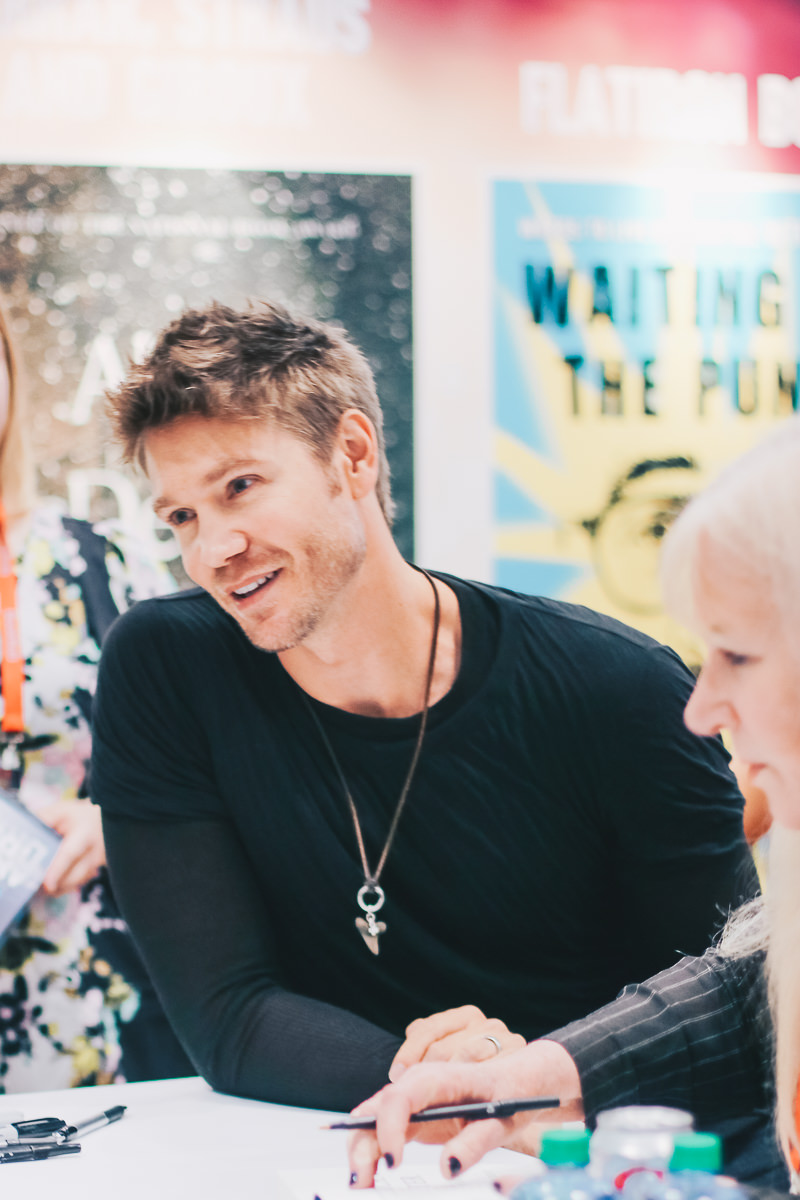 Of course, he had a ton of people in line to meet him and his adorable dimple in person. I luckily got some nice pics of him from a pretty good distance.
I was gearing up for the Wild Beauty autographing when I spotted Samira Ahmed also in line! I came up to her so randomly because I was so excited about her book, Love, Hate and Other Filters, which I'd gotten at the SoHo booth the day before.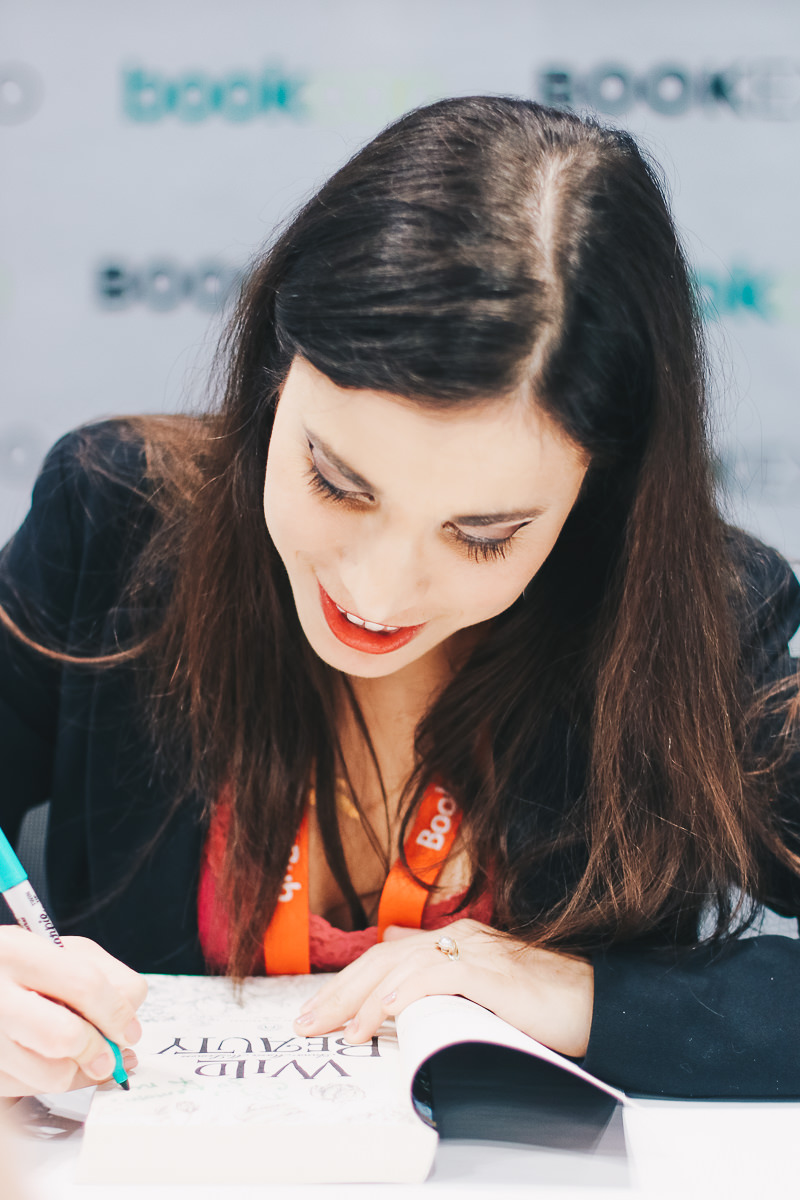 It was finally time to meet Anna-Marie McLemore in person, though I'd actually seen her around earlier that morning when my roommates were again casually hanging out with a bunch of awesome authors. Anyway, Anna-Marie was incredibly lovely and I'm just so excited for her latest book.
Spotted: Katherine Locke signing for Girl With The Red Balloon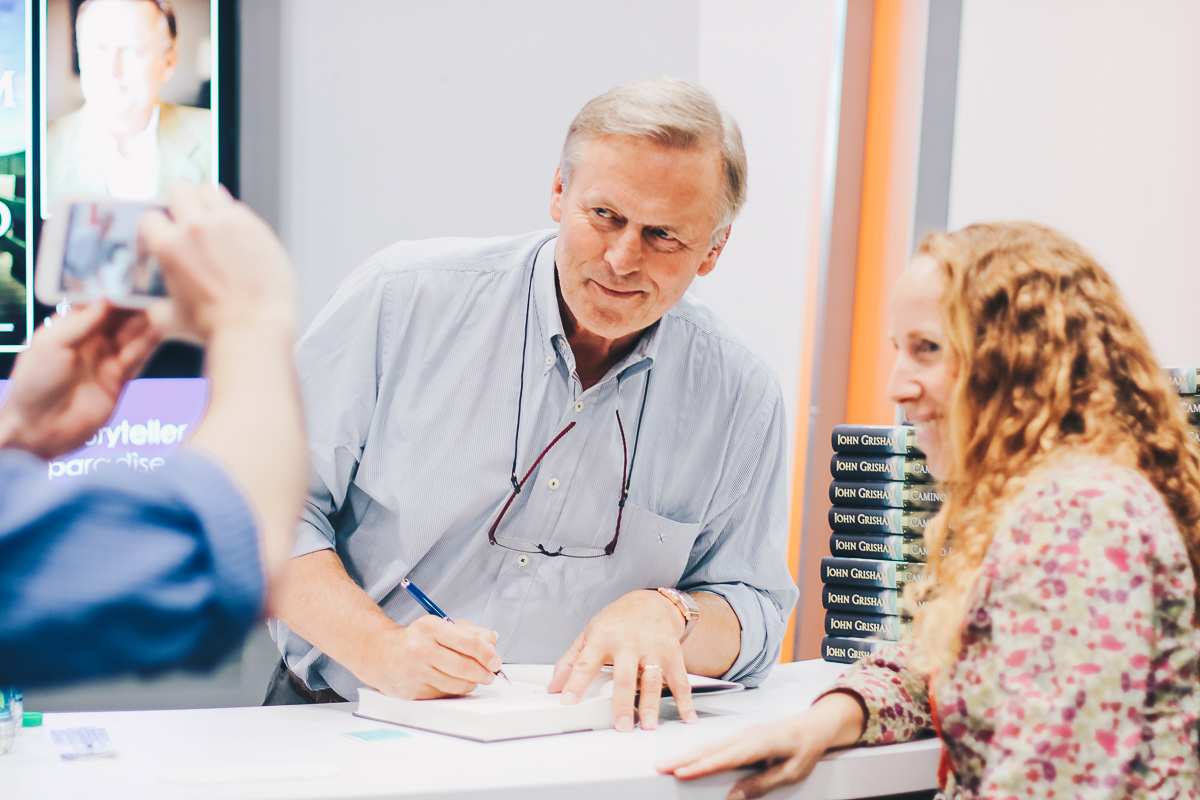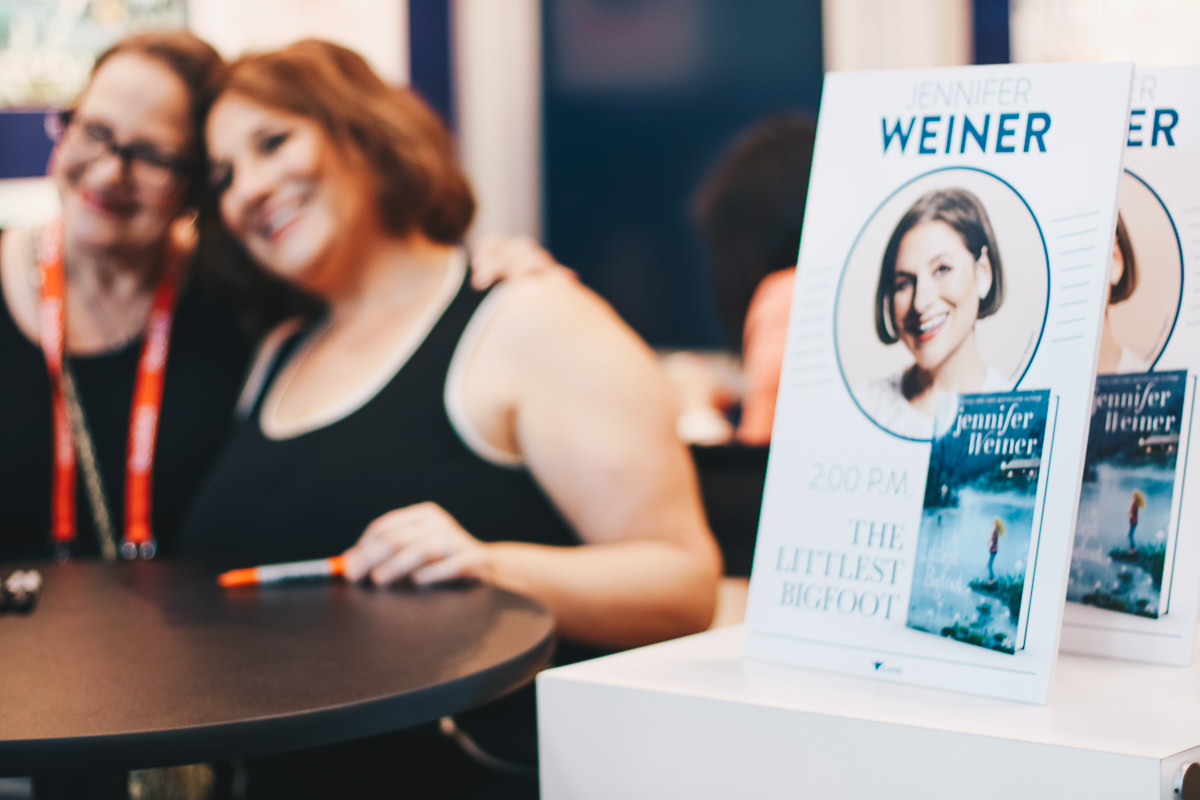 I also saw John Grisham and Jennifer Weiner while they were signing books! It's unfortunate that I've never read their works but since I know they're big adult fiction authors, it was still so cool to see them on the show floor. (Fun fact: I also saw James Patterson in the flesh just talking with other book people and I wish I'd gotten up the courage to take a pic of or with him as well as thank him for the Jimmy Patterson totes, which Joey had previously awarded the title MVT—Most Valuable Tote.)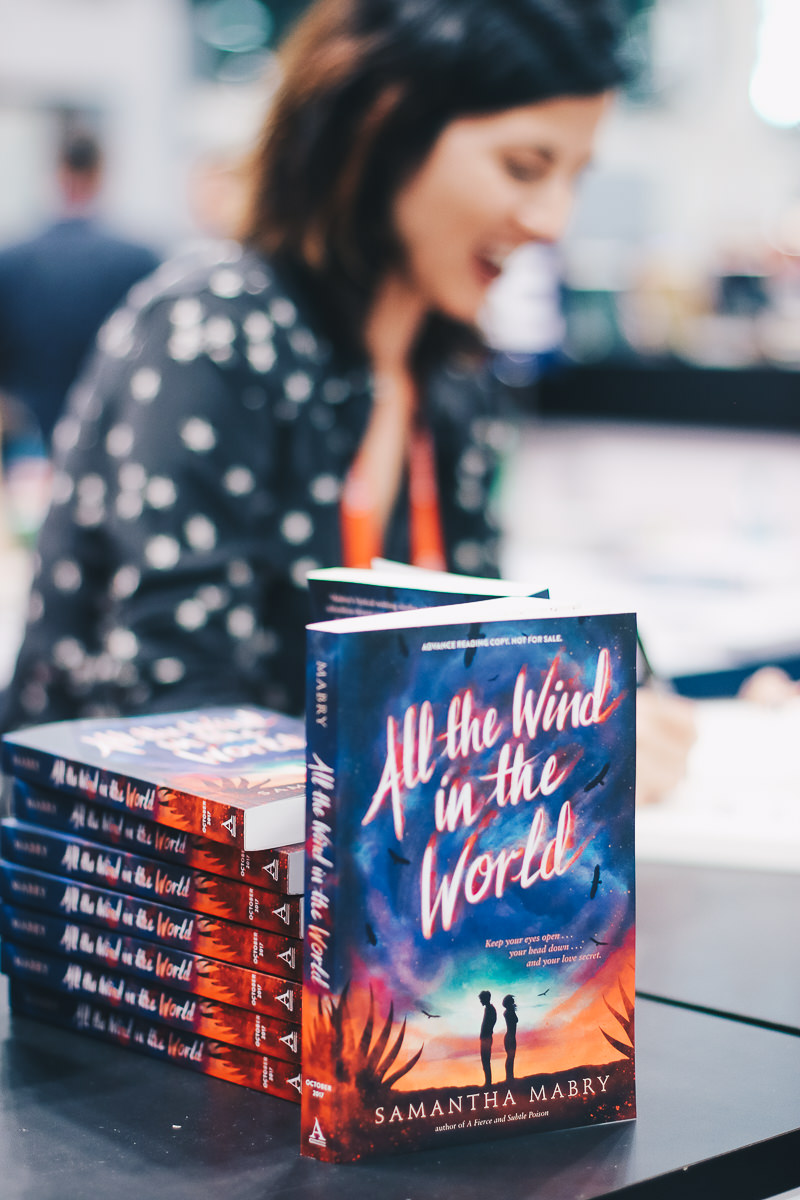 My schedule was pretty free by that point and I was just roaming around when I saw that Samantha Mabry was doing a signing. She was really pretty in person and her newest book's cover looked great so of course, that was a good enough reason to get a copy of All The Wind In The World signed.
Spotted: Gaby Dunn & Allison Raskin signing I Hate Everyone But You
Something I never expected to happen at BookExpo: meeting Neil Patrick Harris. I knew he'd be around for an event but I didn't know he had a signing for a book he wrote. And even when I found out, I was resigned to just taking photos of him from afar like I've done before when it came to celebrities at BookExpo. So I came up near the general area of his signing and raised my camera to take photos but then Expo security told me photos weren't allowed.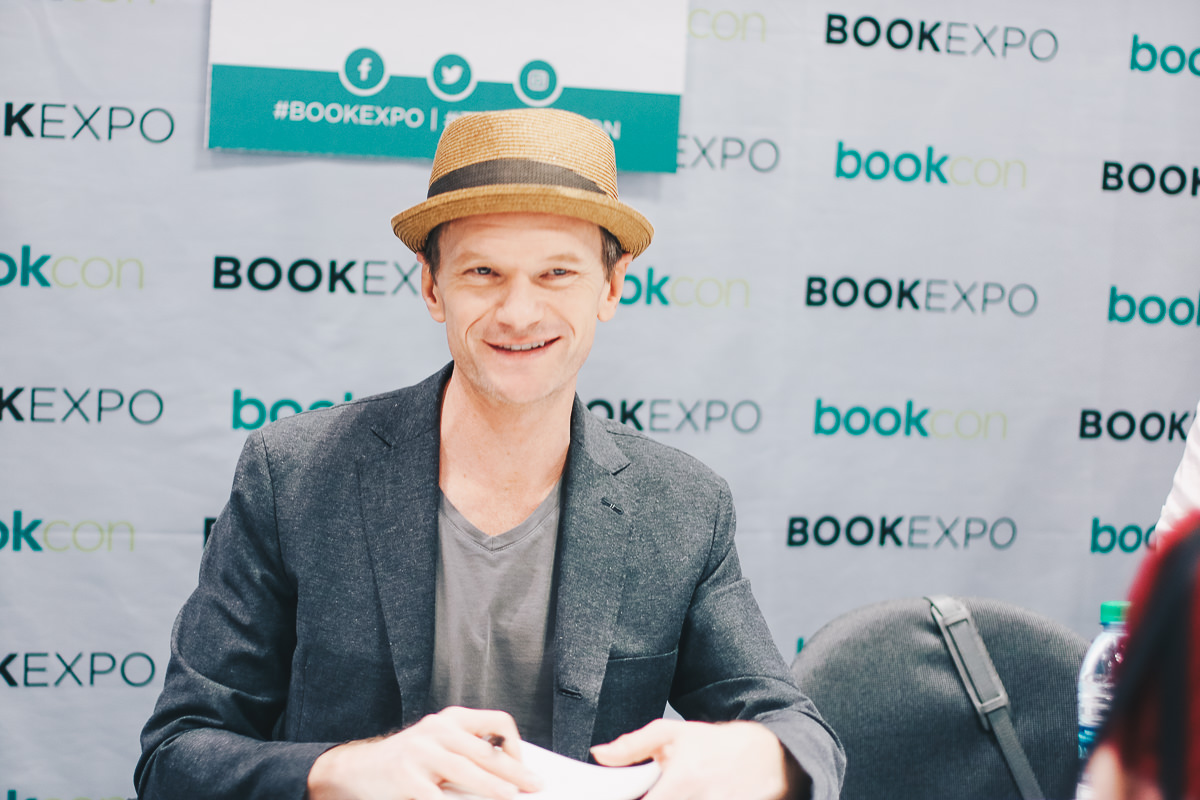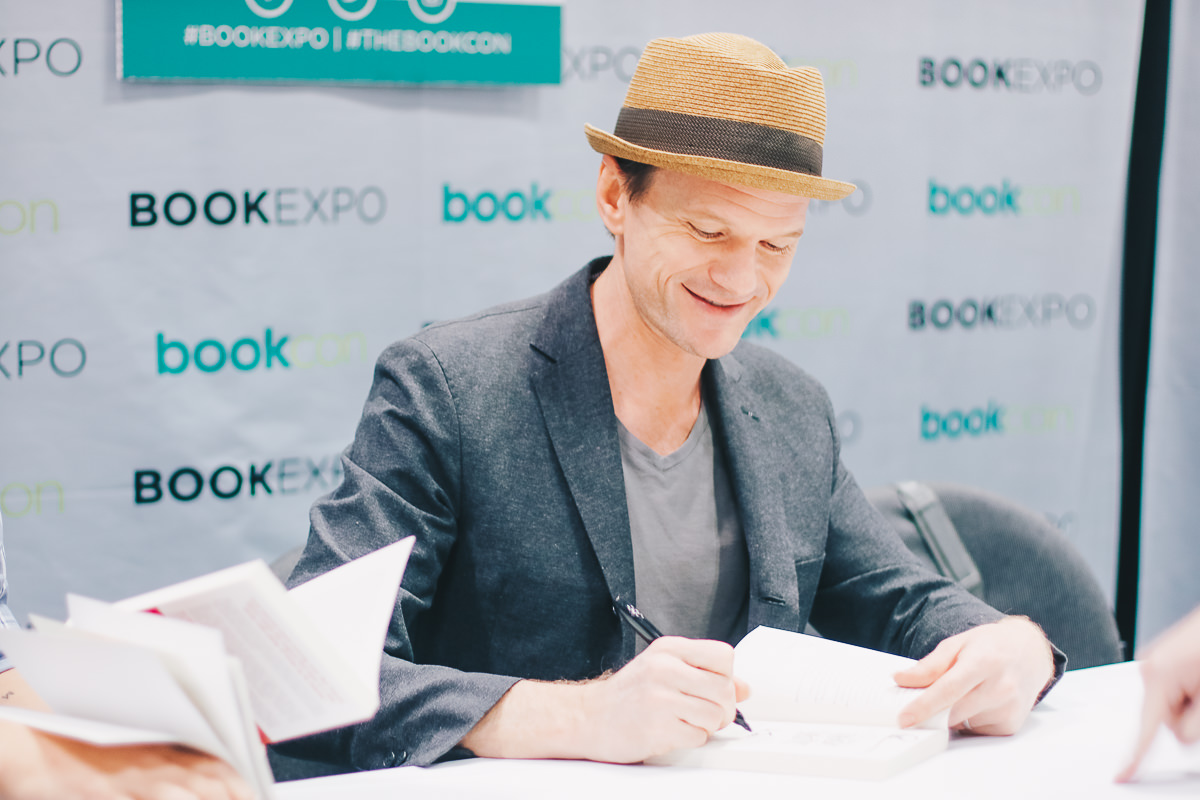 But before I can even despair about that, NPH suddenly volunteers to sign more books for those who didn't have tickets for his signing. And the Expo security, bless her heart, excitedly shoved me in line for Neil's signing and told me this was my chance. They didn't allow me to take a selfie because they were moving people fast but I did get some good shots of NPH. And of course, it was nice to say hi to him (and babble just a little about how cute his kids are) and get a copy of his new middle-grade book, Magic Misfits, signed.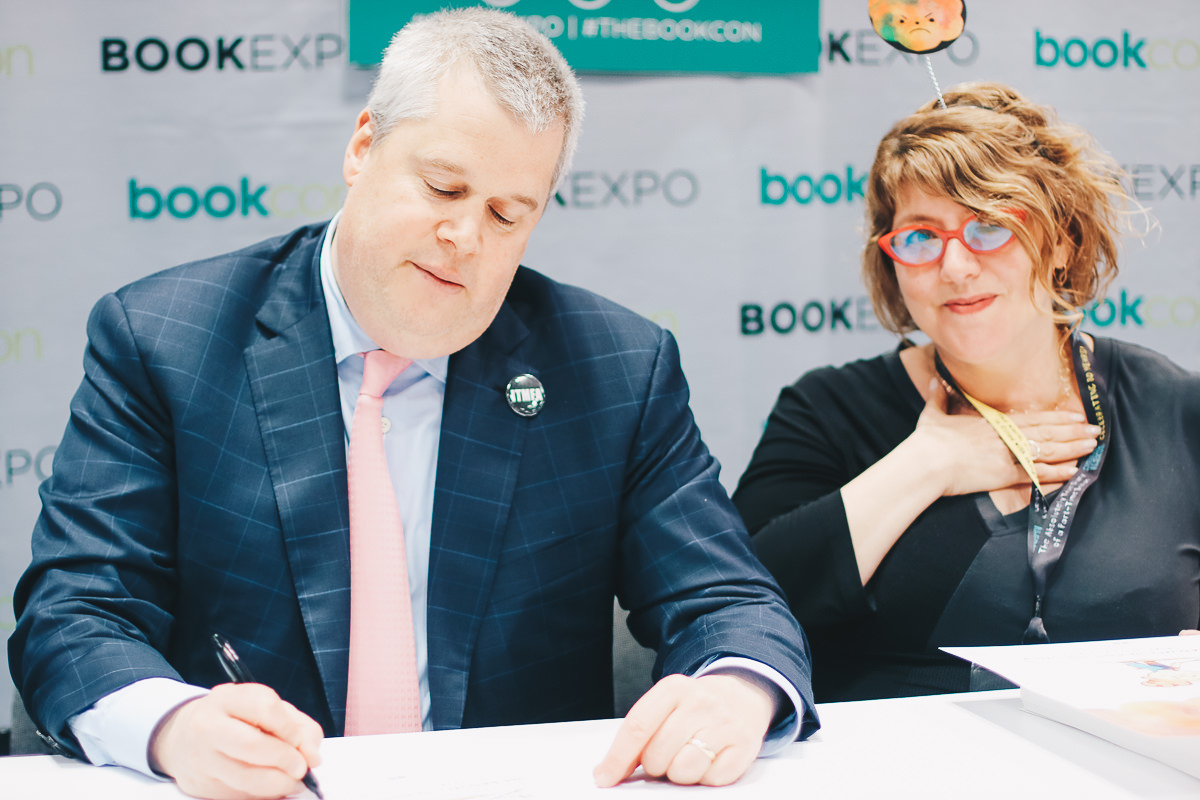 In a stroke of luck, I also got in for Daniel Handler (aka Lemony Snicket)'s signing. His signing table was right next to Neil's (probably because they worked together on the Netflix show adaptation of A Series of Unfortunate Events) and Daniel was just so hilarious. He kept doing mad wacky faces for everyone's selfie and it was so cool to get the chance to tell him in person how I grew up reading his books.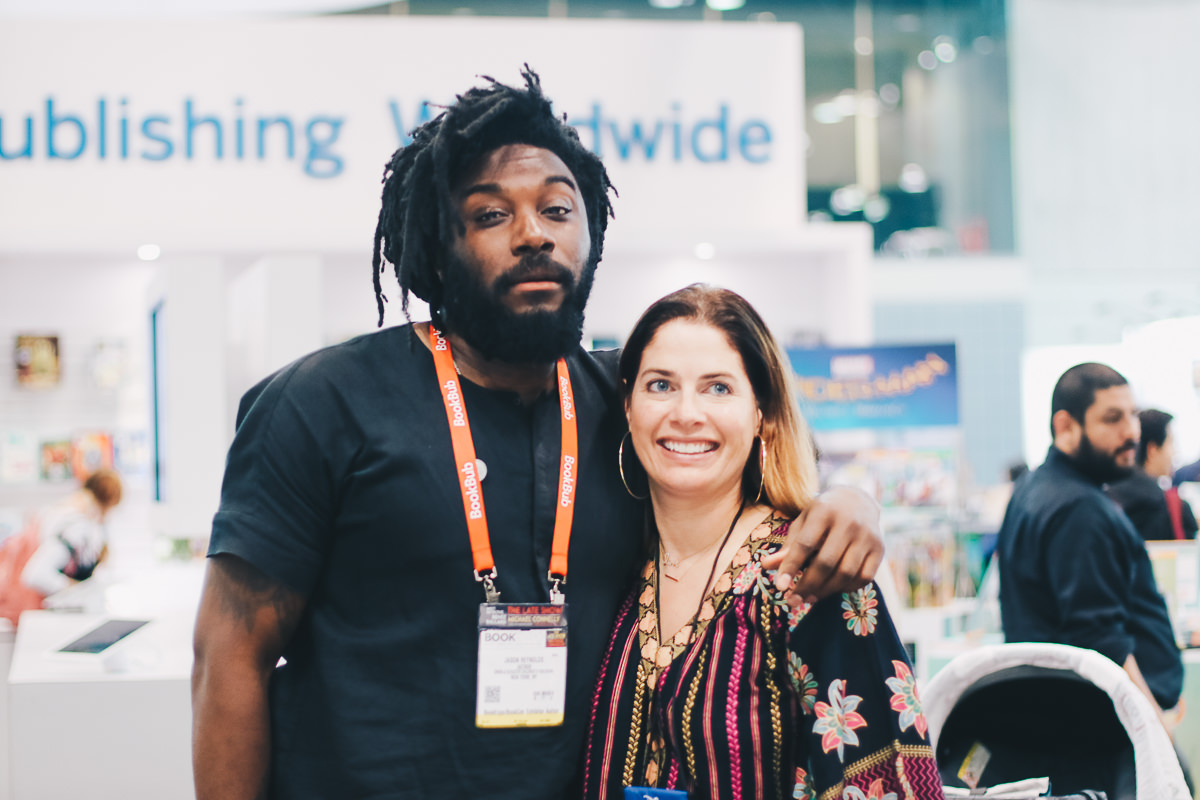 Spotted: Jason Reynolds at Disney booth after signing Miles Morales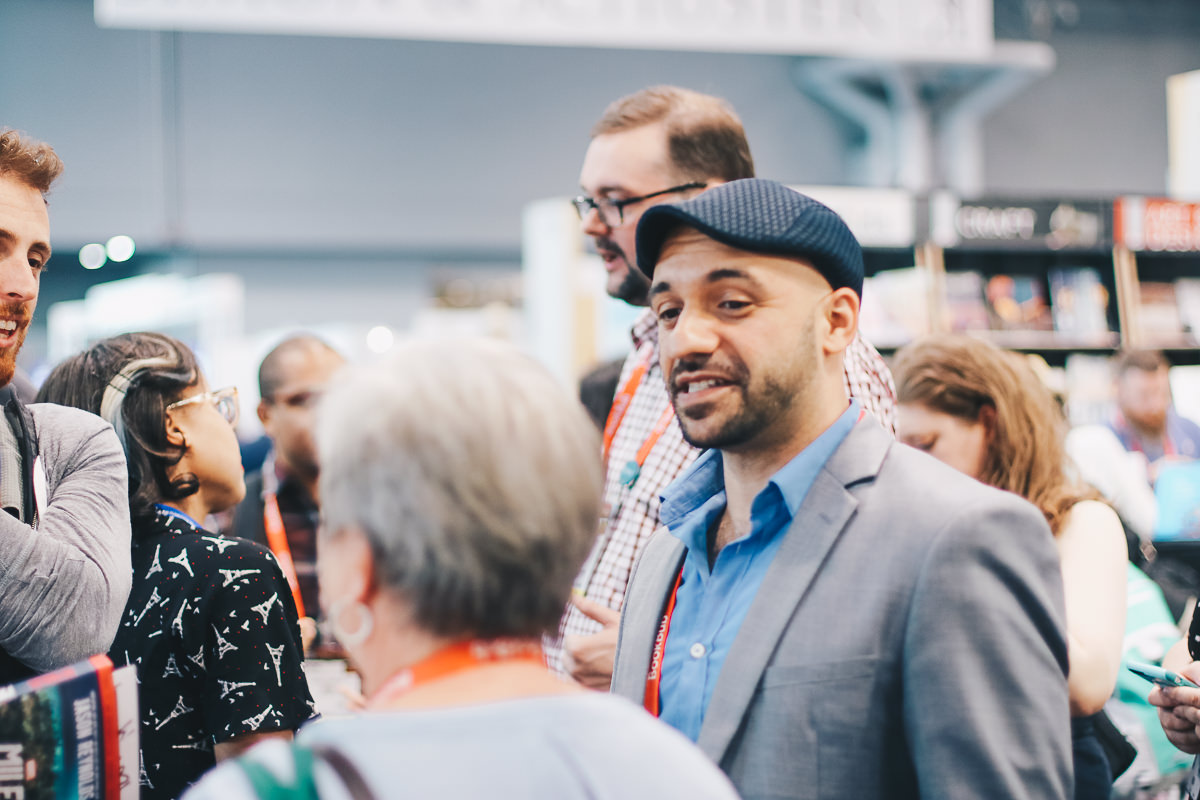 Spotted: Daniel Jose Older, author of Shadowshaper and Shadowhouse Fall
BookExpo Stacks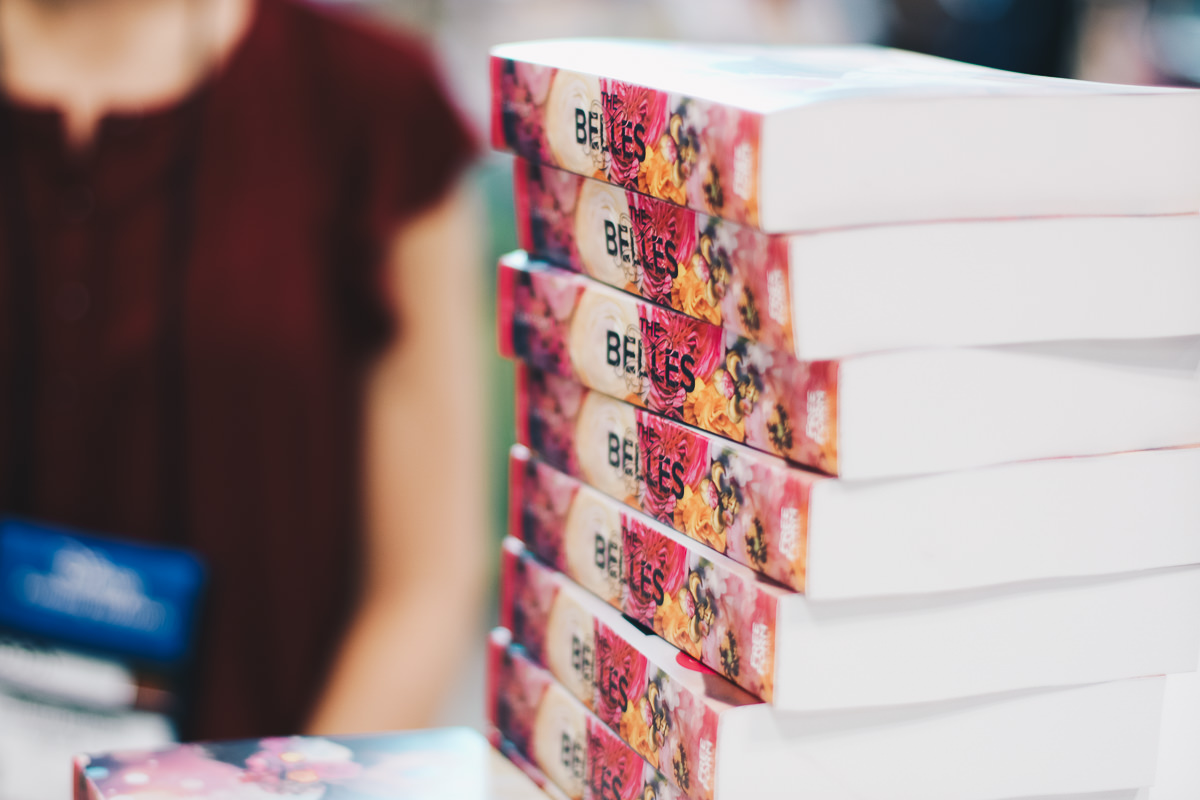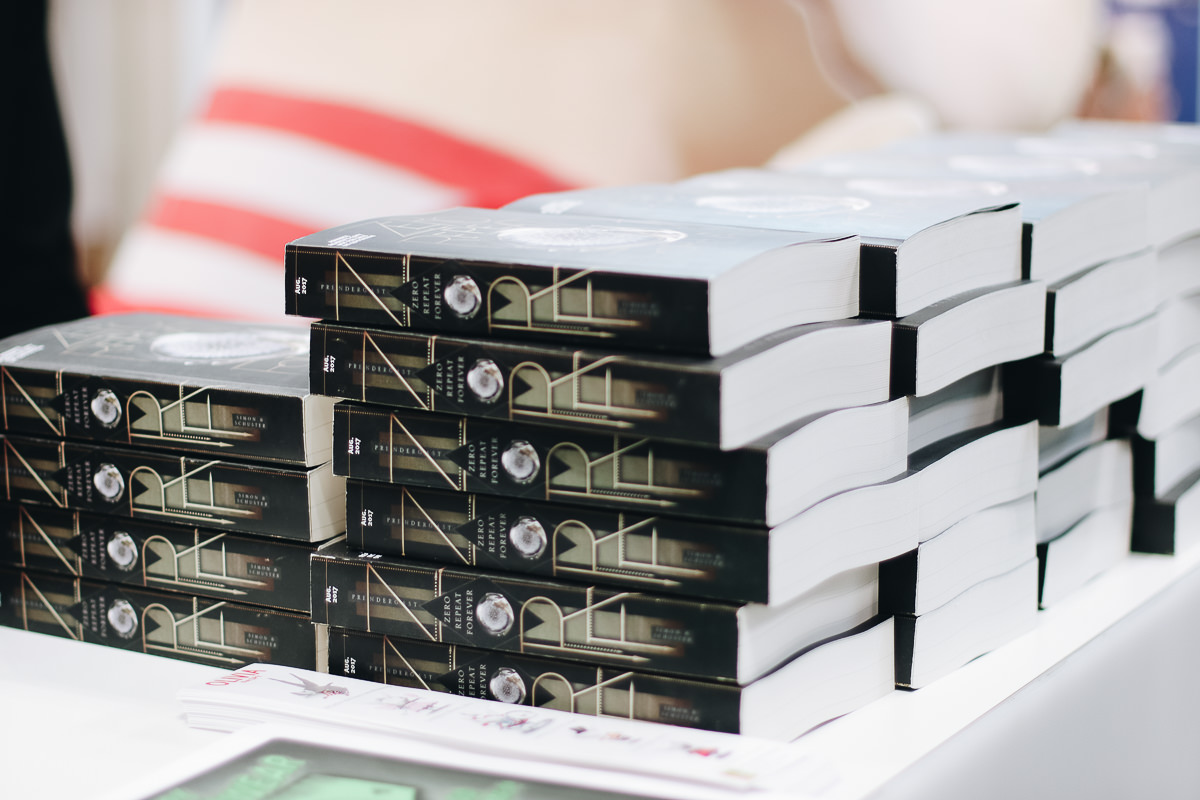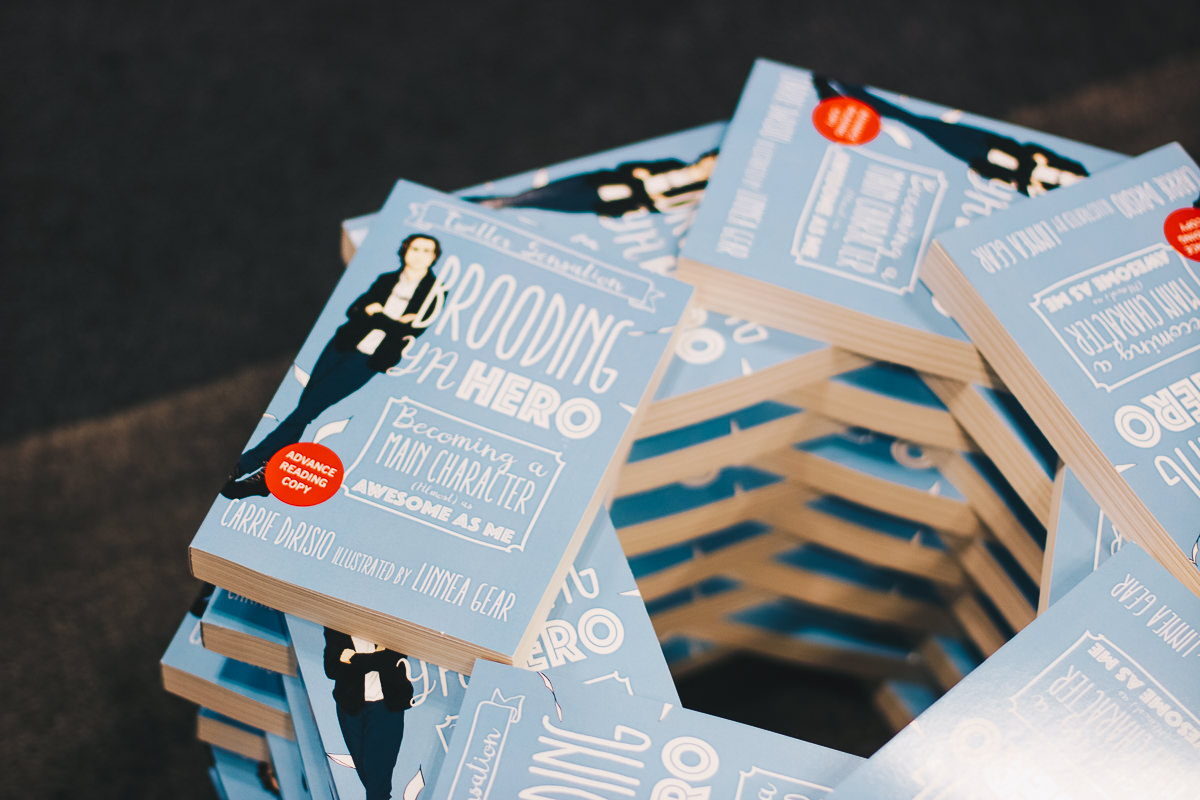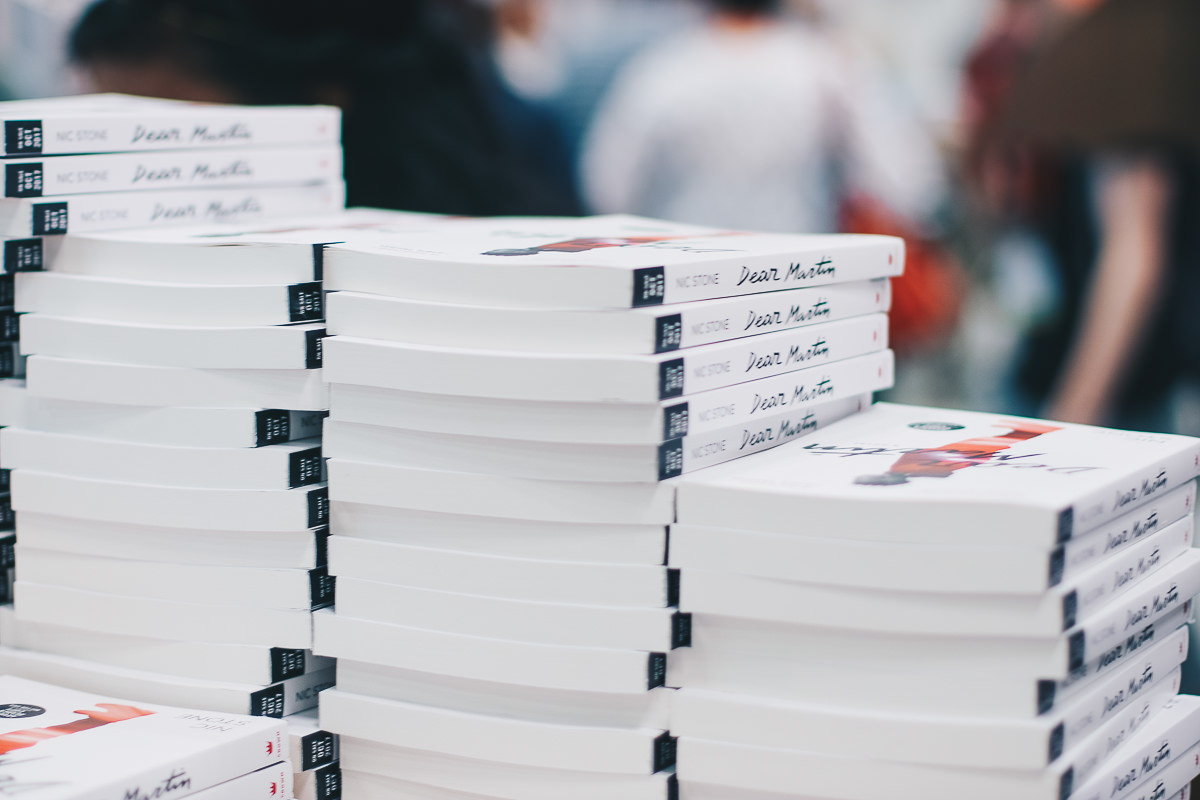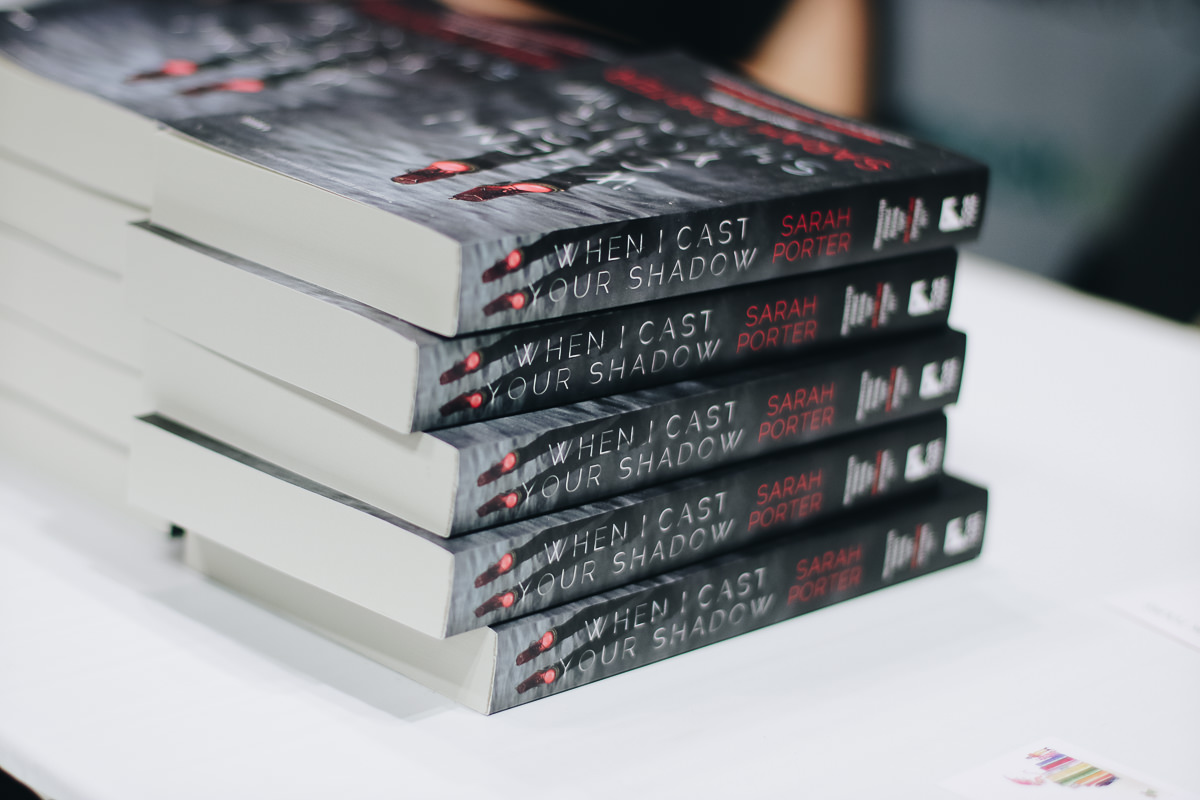 BookCon Saturday
Day one of BookCon happened to be my last day in New York and it was such a perfect trip-ender because I met two authors I've been dreaming of meeting since way before I was even blogging.
I got in at BookCon quite a bit before noon because I was at the Penguin Teen Breakfast in the morning. But since it happened outside Javits, I'll write a separate post about that soon!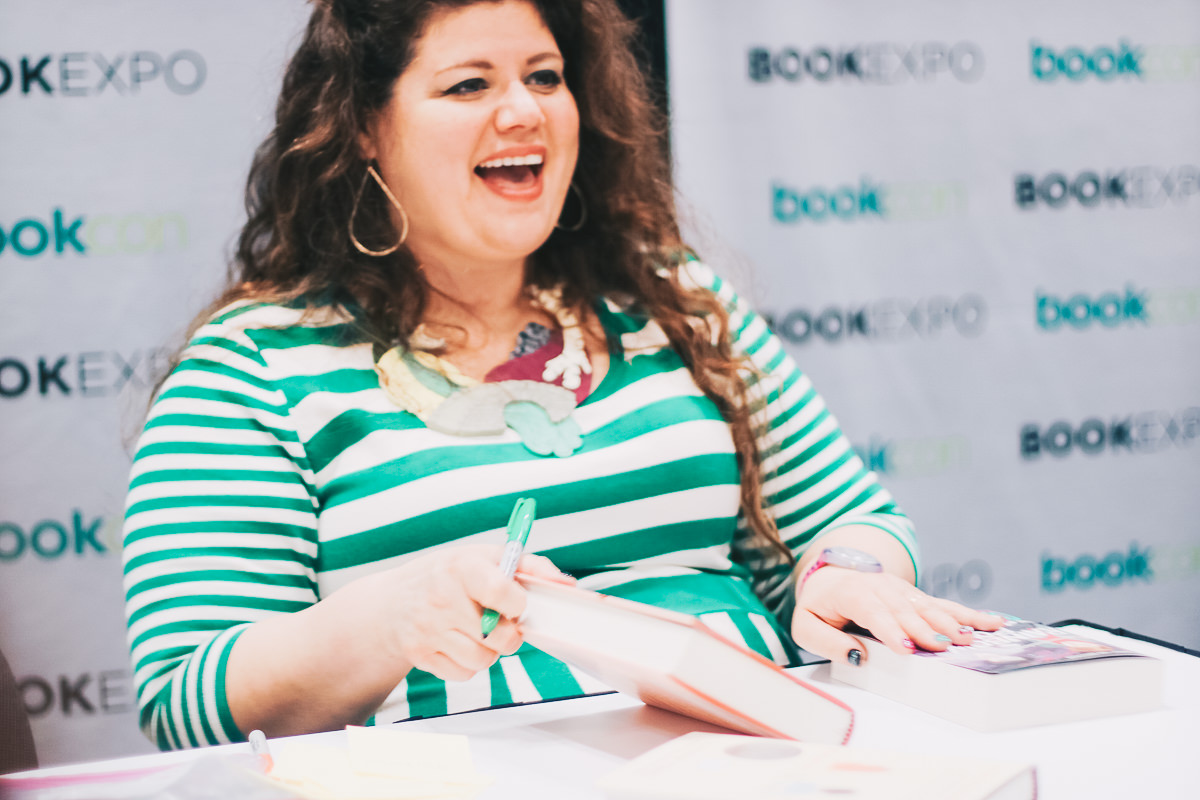 My very first BookCon signing was for Rainbow Rowell who is one of my fave YA contemporary writers ever. It was so amazing meeting her and I showed her a couple of graphics I made for her books, which she appreciated. I also got a copy of Fangirl and Carry On signed by her!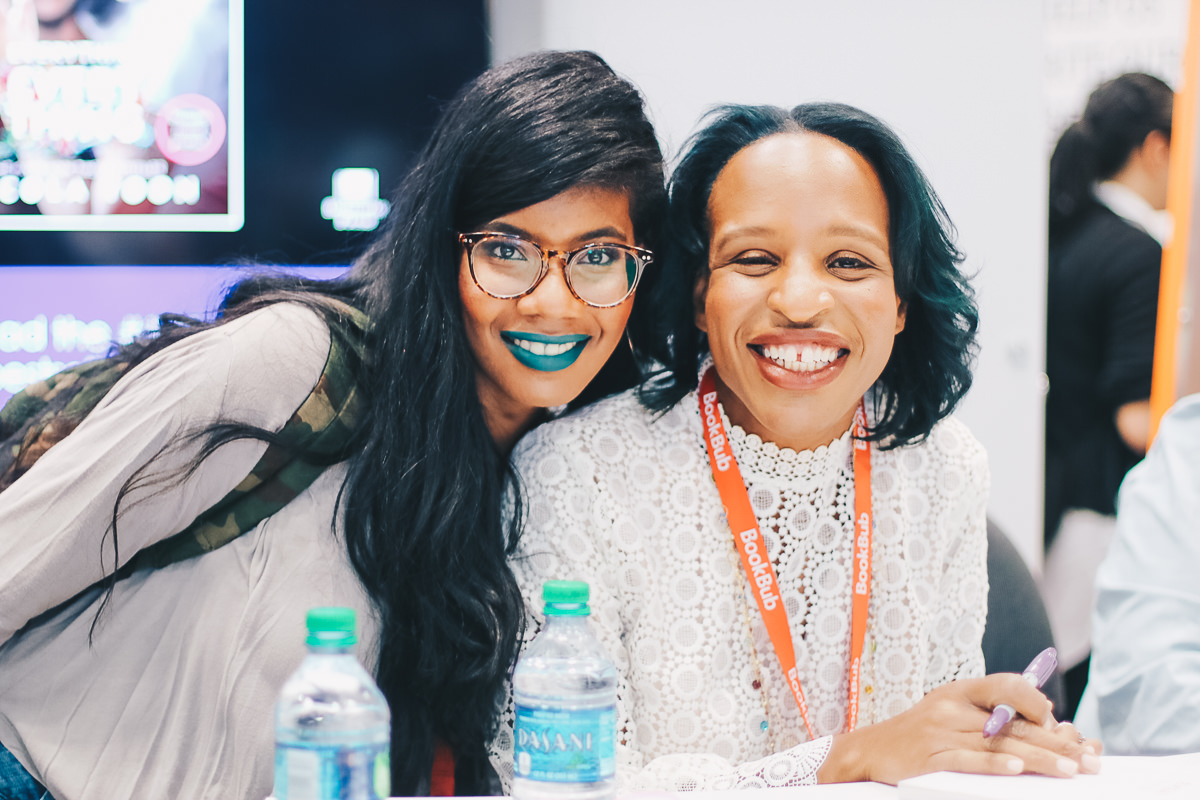 Spotted at BookCon: Nic Stone and Nicola Yoon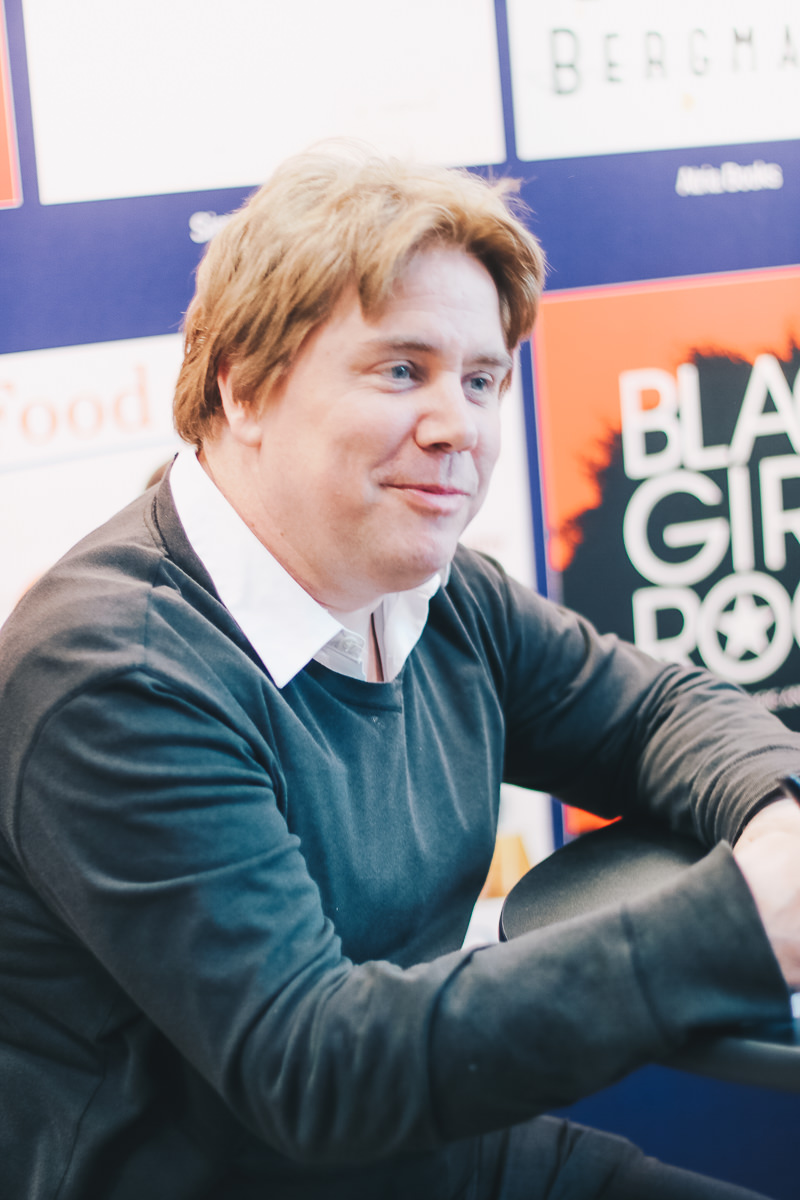 Meeting Stephen Chbosky was a dream come true. Coming across Perks was such a pivotal point for my growth as a reader. And Stephen was so cool in person! Fun fact: when he was asked by another fan if he's writing anything new, he said he finished his second book already but hasn't shared the details (the title especially) because he didn't wanna jinx it. He also shared that he's currently enjoying writing movie scripts like he has done so far for Wonder and Beauty and the Beast.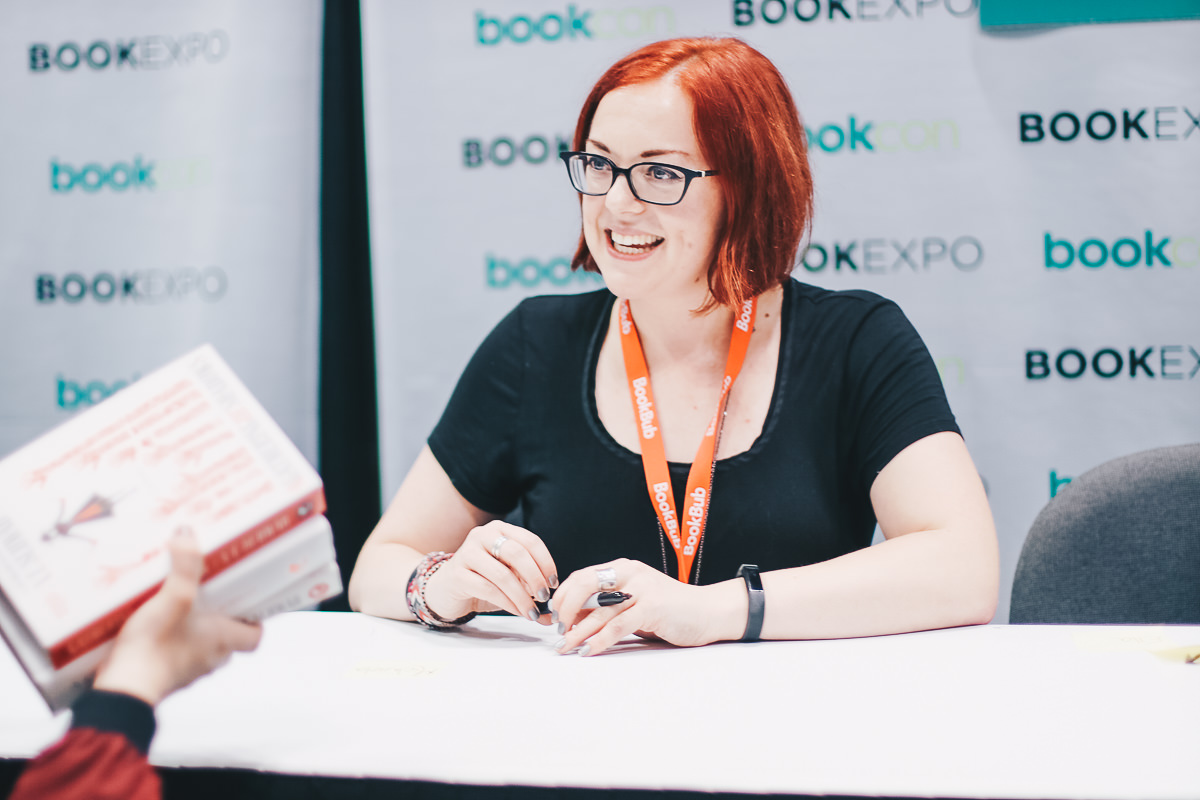 Victoria Schwab's signing was my last agenda for the day and even though I haven't read her books, I was incredibly hyped because I follow her on Twitter and adore her. Plus Mish is a basically a super-fan of hers and I've been hyped for A Darker Shade of Magic for such a long time!
So to sum everything up, I met a ton of cool bookish people that week and woah was it fun!
Have you ever attended BookExpo? Which mentioned authors have you met/would you like to meet?