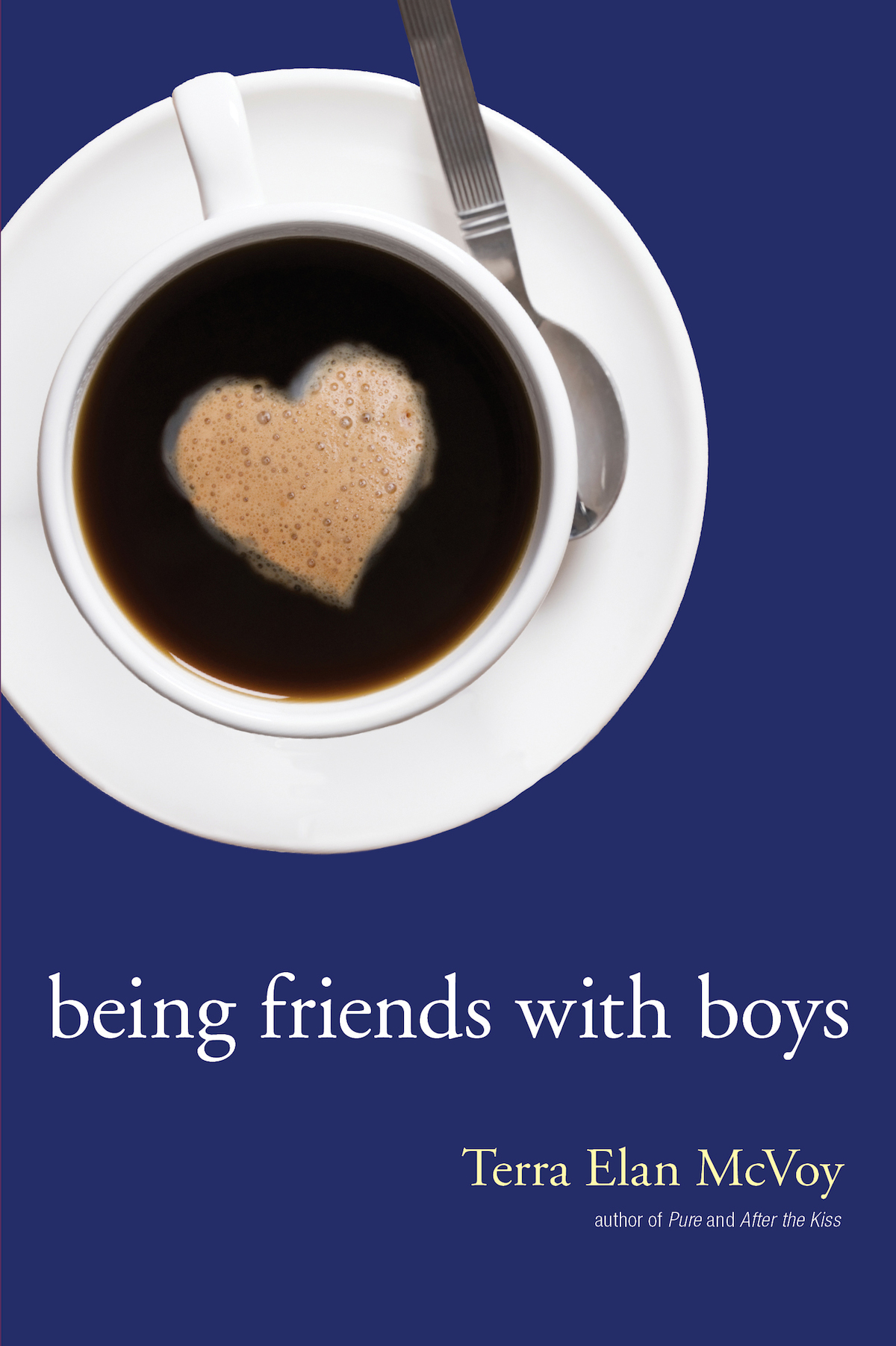 Being Friends with Boys

by Terra Elan McVoy

Published by Simon Pulse on May 1st 2012

Purchased copy from Fully Booked

361 pages

Purchase on

Amazon

・

Fully Booked
Synopsis
Charlotte and Oliver have been friends forever. She knows that he, Abe, and Trip consider her to be one of the guys, and she likes it that way. She likes being the friend who keeps them all together. Likes offering a girl's perspective on their love lives. Likes being the behind-the-scenes wordsmith who writes all the lyrics for the boys' band. Char has a house full of stepsisters and a past full of backstabbing (female) ex-best friends, so for her, being friends with boys is refreshingly drama-free...until it isn't any more.

When a new boy enters the scene and makes Char feel like, well, a total girl...and two of her other friends have a falling out that may or may not be related to one of them deciding he possibly wants to be more than friends with Char...being friends with all these boys suddenly becomes a lot more complicated.
Girls being friends with boys shouldn't be so complicated. However, more often than not, it is. Charlotte has always done fine, hanging out with the boys in the band she manages. She's always been there for them, writing songs, and giving them girl advice but never talking about her own boy problems. She's never actually had boy problems until one of the band members drop out and a very, very cute new one enters the scene. Suddenly, being friends with boys isn't so easy for her anymore.
Being Friends With Boys started out very slowly for me. In fact, the first time I started the book, I put it down after several pages, only to pick it up and restart months after. I thought that the book might not work out for me since I don't like slow books but finally finishing this one convinced me otherwise. I happen to have really liked the way the story was told, especially how the author fleshed it out. This was actually my first encounter with Terra Elan McVoy but I was really impressed with her writing, not because it was out-of-this-world extraordinary, but exactly because it was of this world and was easy to relate to.
That's your problem, Char. You're friends with all these boys.
Another reason I highly liked this book was the characterization. I thought it was great, how everyone mentioned in the story was particularly defined. Our main girl and the rest of the people in the story, Trip, Oliver, Fabian, Benji (probably my fave character), might as well have just come to life because they were so real. I also really liked the relationships in this book! Charlotte's family was flawed but present in the story. I quite enjoyed her relationship with her stepsisters. Aside from family, as the title implies, the story also explores friendship, specifically with the boys around Char.
There are a LOT of boys in this particular novel. As a girl who never hangs out much with boys, you'd think I'd find it little absurd and hard to believe that a girl could have so many guy friends. I didn't though. I thought it was logical, because Charlotte had that "one-of-the-guys" vibe down well. Although Char had crushed on one and dated another, she turned out to be just chummy with most of these guys, and so were they with her. Only one of them really held her heart from the very start.
You're the one who knows me. I thought he knew it already, but maybe I need to tell him. Maybe that would make a difference.
Last but not the least, I adored reading about Charlotte and the boys' band, Sad Jackal. I really liked reading about their practice sessions and gigs and Charlotte's songwriting and singing too. As a contemporary novel, Being Friends With Boys had many elements that I liked, all of them in one complicated but really realistic story. I'm so glad I read it and can't wait to read more from this author!
Rating: