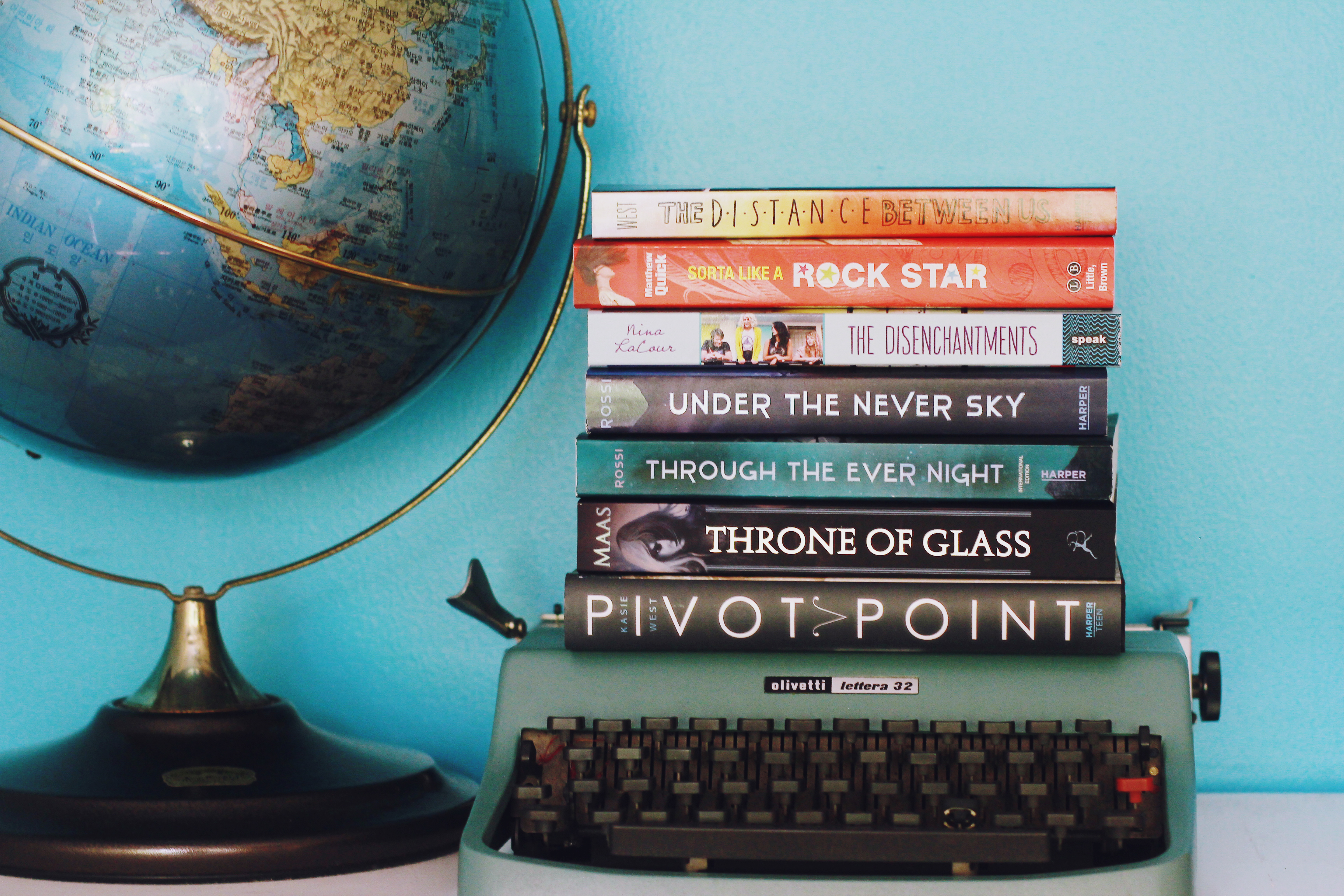 1. Kasie West – The Distance Between Us
2. Matthew Quick – Sorta Like A Rock Star
3. Nina La Cour – The Disenchantments
4. Veronica Rossi – Under The Never Sky
5. Veronica Rossi – Through The Ever Night
6. Sarah J. Maas – Throne Of Glass
7. Kasie West – Pivot Point

I celebrated my birthday this week! Despite the fact that books were obviously #1 on my wishlist, no one dared to gift them to me because no one was sure what kind of books I wanted. I'm totally creating a separate, more specific book wishlist for my birthday next year! Anyway, my family and relatives did gimme some book money and I've spent them oh so well. (See photo above) Thankfully, I was able to control myself and saved some of the money for future book hauls.
All the same, I'm super happy with the books I got this week! I finally have the first two books of the Under The Never Sky series! I can't believe it has taken me so long to get copies! Also, I've given in and gotten myself a copy of Throne Of Glass too. (All your awesome reviews have pushed me to do so. This better be as good as you guys were saying!) I bought The Disenchantments and Sorta Like A Rocks Star as well, two contemporaries that's been sitting too long on my to-read shelf. And I got Kasie West's books! I'm really excited to read Pivot Point! I got a copy of TDBU too, despite having read it already. (I needed this lovely book on my shelf!) Speaking of, YOU have a chance of winning The Distance Between Us- just enter my international giveaway!
What awesome books did you get this week? What are you reading next?