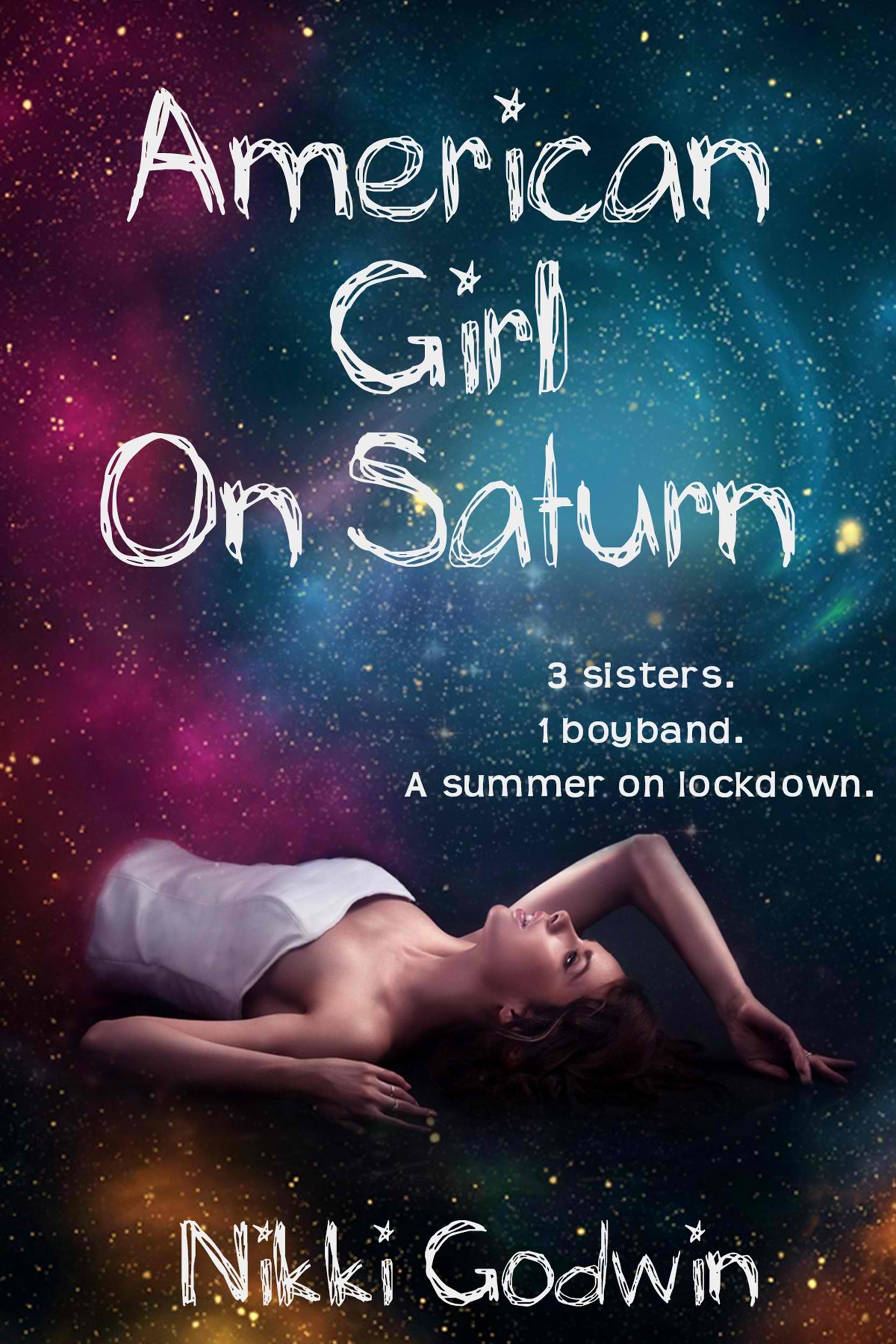 American Girl on Saturn

by Nikki Godwin

Book #1, Saturn

Published by Amazon on August 29th 2013

ARC from Blog Tour

341 pages

Purchase on

Amazon
Synopsis
The summer after graduation is supposed to be that first real taste of freedom - but not for eighteen-year-old Chloe Branson. Just as that breeze of freedom is making its way into her galaxy, her secret-service-agent dad drops a meteor-sized bomb of bad news on her and her sisters. An attempt has been made on the lives of Canadian boyband, Spaceships Around Saturn, during their USA tour, and the guys have to go into hiding ASAP. The only problem? In the midst of the crisis and media frenzy, their dad volunteered to hide the guys...in their house.

Six-year-old Emery is as ecstatic as any self-proclaimed Saturnite would be, but Chloe and her seventeen-year-old sister Aralie watch their summer plans crash and burn like a falling star. The SAS guys aren't happy with the situation, either. Bad boy Jules picks fights with Aralie about everything from his Twitter followers to his laundry, and heart-throb Benji can't escape Emery's fangirlisms for more than three minutes.

But after the super-cute Milo kisses Chloe during a game of hide-and-seek, she finally understands what Emery means when she talks about SAS being "out of this world." If this is what Saturn feels like, Chloe doesn't want to come back to Earth.
A part of why I love the book blogging community is discovering books I otherwise wouldn't have known about if I were just a simple reader. American Girl On Saturn is one of those books I'm really glad I found out about and took a chance on. The synopsis piqued my interest as soon as I read it and I can say wholeheartedly that Nikki Godwin did not disappoint at all.
Chloe, eldest of the Branson sisters, was a good main character. She was responsible, always looking out for her siblings. Aside from that, she was like any other 18 y/o girl out there- vulnerable to awesome boy scent and beautiful caramel eyes. Aralie, the second Branson sister, had more spunk and attitude. She was enjoyable, what with her smart mouth and quick wit. Lastly, we have Emery, the little Saturnite. Obsessed with Spaceships Around Saturn, most especially Benji Bikini Baccarini, this cutie made the story funnier and more entertaining!
"Here it is! Be quiet!" Emery yells. I bite down on my lip so I don't laugh. Only my baby sister would yell at a boyband to be quiet during the premiere of their own video. Emery keeps it real. Emery keeps me on Earth.
I liked the three sisters and their bond as siblings but I really loved the boys of Spaceships Around Saturn. Despite the fact that Milo is given focus, as he is Chloe's romantic interest, I couldn't help but love the other guys too- Noah, Jules, Tate, Benji! I think I just died and went to boy band heaven! Or Saturn! Anyway, Nikki did a great job giving them their own personalities and quirks. Their relationship as a band was pretty good too.
Though the boys of SAS seemed to be quite inspired by a current popular boy band often mentioned in AGOS as well, I can't help thinking how unique and original this story is! Also, it's just so fun and swoony! I may or may have not rated this by the number of times I squealed and flailed. Seriously, I still squeal every single time I back read!
"I kind of need you." Do you hear that, Saturnites? Milo Grayson kind of needs me.
Beware: things get extremely cheesy! But it's the kind of cheesy you just wanna devour! GAHHHH! Milo Grayson is the sweetest! This Oreo-loving boy will no doubt steal hearts with his beautiful songs and words. I'd certainly stay in Saturn if I were Chloe.
He probably hears my heart. Maybe he'll write a song to its beat, and it'll be Spaceships Around Saturn's next big single.
Boring is not a possibility, especially when you're locked down with Spaceships Around Saturn or the Branson sisters. American Girls On Saturn was absolutely delightful! This pleasurable read will definitely appeal to young girls with a love for boy bands. If you're looking for a fabulously charming read, you definitely need to pick this up! It's about time you became a Saturnite too!
Rating:


AMERICAN GIRL ON SATURN is on sale for only $0.99 from October 1 to 7. If you liked this review and feel that AGOS is your kind of read, make sure to get a copy!
Giveaway:
a Rafflecopter giveaway

About Nikki Godwin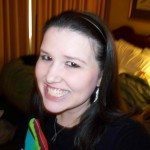 Nikki Godwin is a Young Adult/New Adult author from the southern USA. She is a city girl who can't live without Mountain Dew, black eyeliner, Hawthorne Heights, and candles from Bath & Body Works. When not writing, she's not-so-secretly internet-stalking her favorite bands. She may or may not completely love One Direction.