Synopsis
For seventeen-year-old Opal Hopper, code is magic. She builds entire worlds from scratch: Mars craters, shimmering lakes, any virtual experience her heart desires.

But she can't code her dad back into her life. When he disappeared after her tenth birthday, leaving only a cryptic note, Opal tried desperately to find him. And when he never turned up, she enrolled at a boarding school for technical prodigies and tried to forget.

Until now. Because WAVE, the world's biggest virtual reality platform, has announced a contest where the winner gets to meet its billionaire founder. The same billionaire who worked closely with Opal's dad. The one she always believed might know where he went. The one who maybe even murdered him.

What begins as a small data hack to win the contest spirals out of control when Opal goes viral, digging her deeper into a hole of lies, hacks, and manipulation. How far will Opal go for the answers--or is it the attention--she's wanted for years?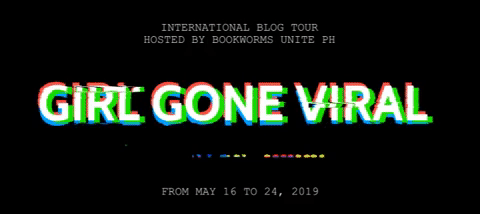 I'm the type of reader who will follow an author's next work with almost no question if I loved their previous book/s. This was the case when I decided to read Girl Gone Viral so I pretty much had no clue what it was about when I started reading. All I knew was that Arvin's Down and Across was remarkable for me and the very thought that he had released a new novel out into the world excited me.
Of course, I did however deduce from the cover and the title that technology and social media played a huge part in the book. But imagine my pleasant surprise when I realized the story also involved an unsolved disappearance of a loved one and a futuristic virtual reality universe. To say I was impressed with Arvin's imagination and plot undertaking ambition would be putting it lightly.
I can't really put into words how cool and awesome Girl Gone Viral's near-future world is so I won't try to. Just trust me that you have to check it out for yourself. Likewise, Opal Hopper is a protagonist you must absolutely meet. Arvin's female protagonist is incredibly dynamic and three-dimensional. Though I wanted to relate to her more, I felt for her during certain moments and I was intrigued by her for most of the book. She was not at all a predictable or stereotypical character, in fact, her incredibly human reactions and emotions made her really realistic.
Another exciting aspect of the book is that it's set in a STEM high school. I don't think we see enough of those in YA. Opal is a senior at Palo Alto Academy of Science and Technology (or PAAST for short) and dealt with social media data analysis as well as coding. I may only code web designs but the tech-loving part of me enjoyed reading about the coding geeks in this book.
Speaking of the other characters, Opal's story had a great supporting cast. Mainly her Behind The Scenes crew mates aka best friends, Shane and Moyo. I must note as a huge fan of the trope that there is a best friends romance in the book! And it was super sweet. While we're on the topic of relationships, it's worth mentioning that I personally wanted more interaction between Opal and her mother mostly because I really liked Ahmadi's brief examination of it and immediately wished for further exploration on how a father's disappearance could affect the bond between mother and daughter.
Ultimately, however, Girl Gone Viral is about the truth and how we sometimes bury it when we create our online personas. Given the dominating era of social media we're in right now, I believe Ahmadi delivers a timely and needed sophomore novel that will have its readers thinking about the future of our technology and the importance of transparency moving forward.
Quote Cards / Wallpapers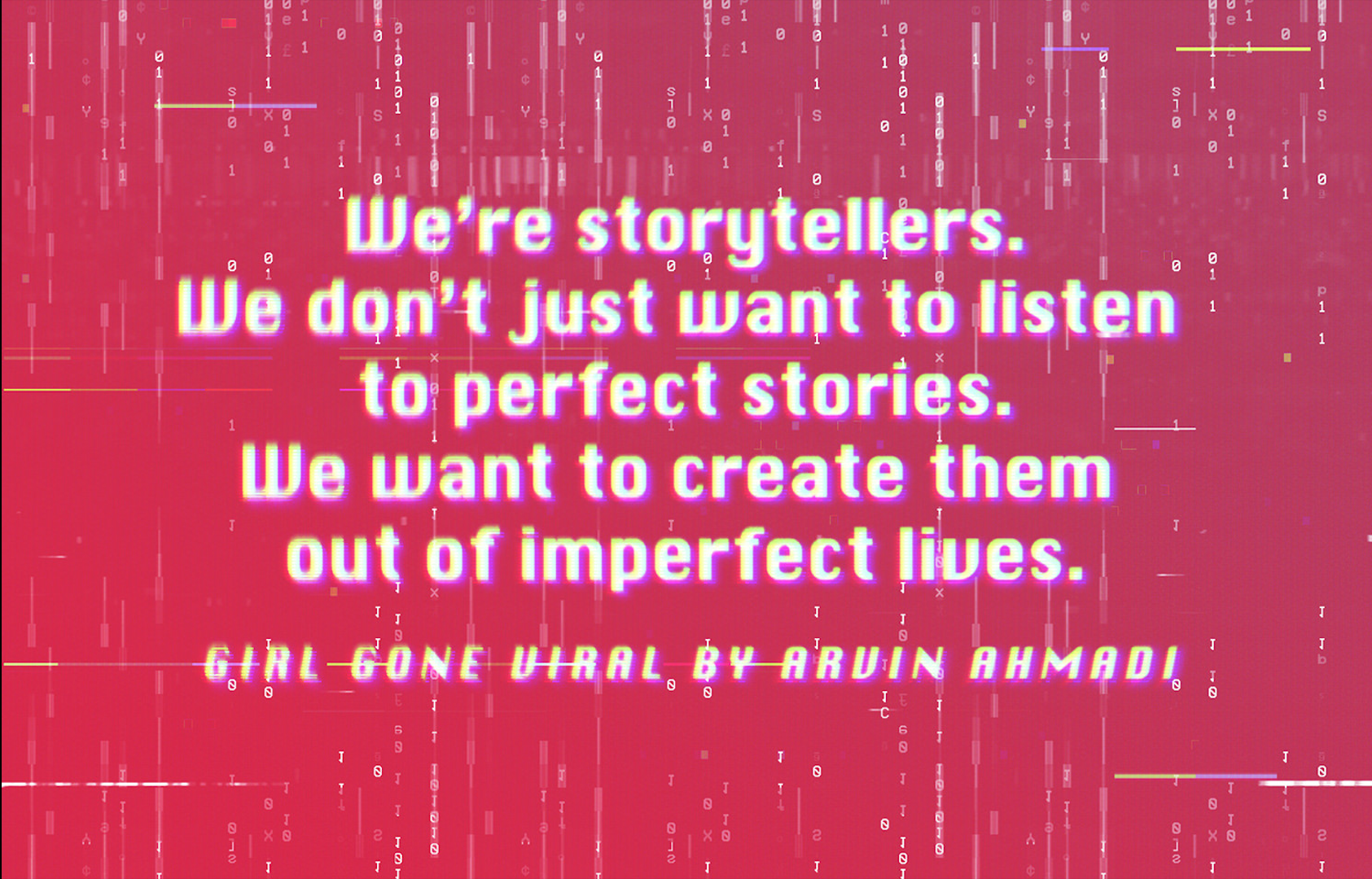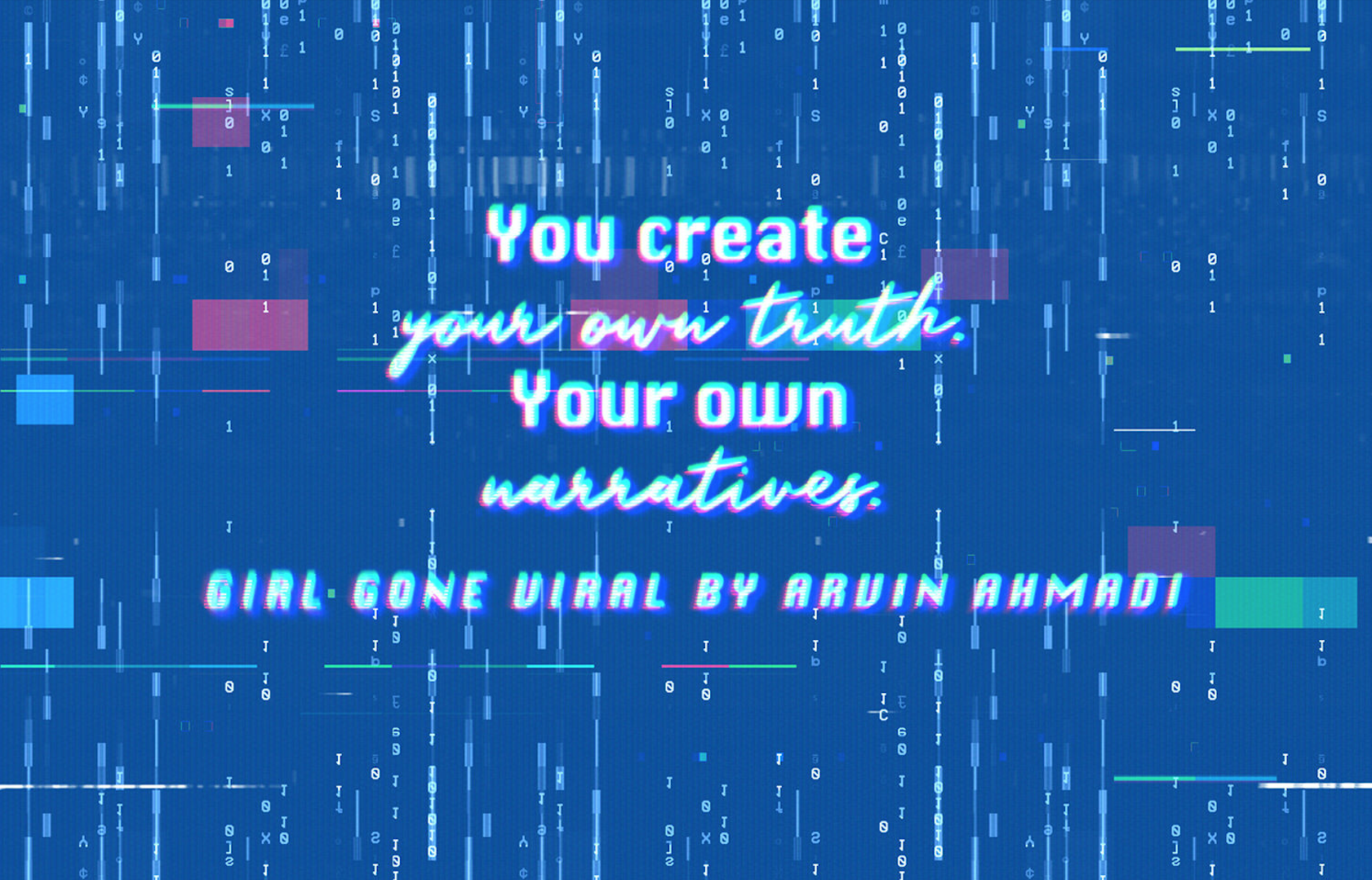 Have you read Arvin's debut novel? Will you be reading Girl Gone Viral, his latest book?
This blog tour was hosted by Bookworms Unite PH. There will be a Twitter chat on June 22, 8:00PM PHT and I hope y'all could participate!