Synopsis

A powerful coming-of-age story about grief, guilt, and the risks a Filipino-American teenager takes to uncover the truth about his cousin's murder.


Jay Reguero plans to spend the last semester of his senior year playing video games before heading to the University of Michigan in the fall. But when he discovers that his Filipino cousin Jun was murdered as part of President Duterte's war on drugs, and no one in the family wants to talk about what happened, Jay travels to the Philippines to find out the real story.

Hoping to uncover more about Jun and the events that led to his death, Jay is forced to reckon with the many sides of his cousin before he can face the whole horrible truth -- and the part he played in it.

As gripping as it is lyrical, Patron Saints of Nothing is a page-turning portrayal of the struggle to reconcile faith, family, and immigrant identity.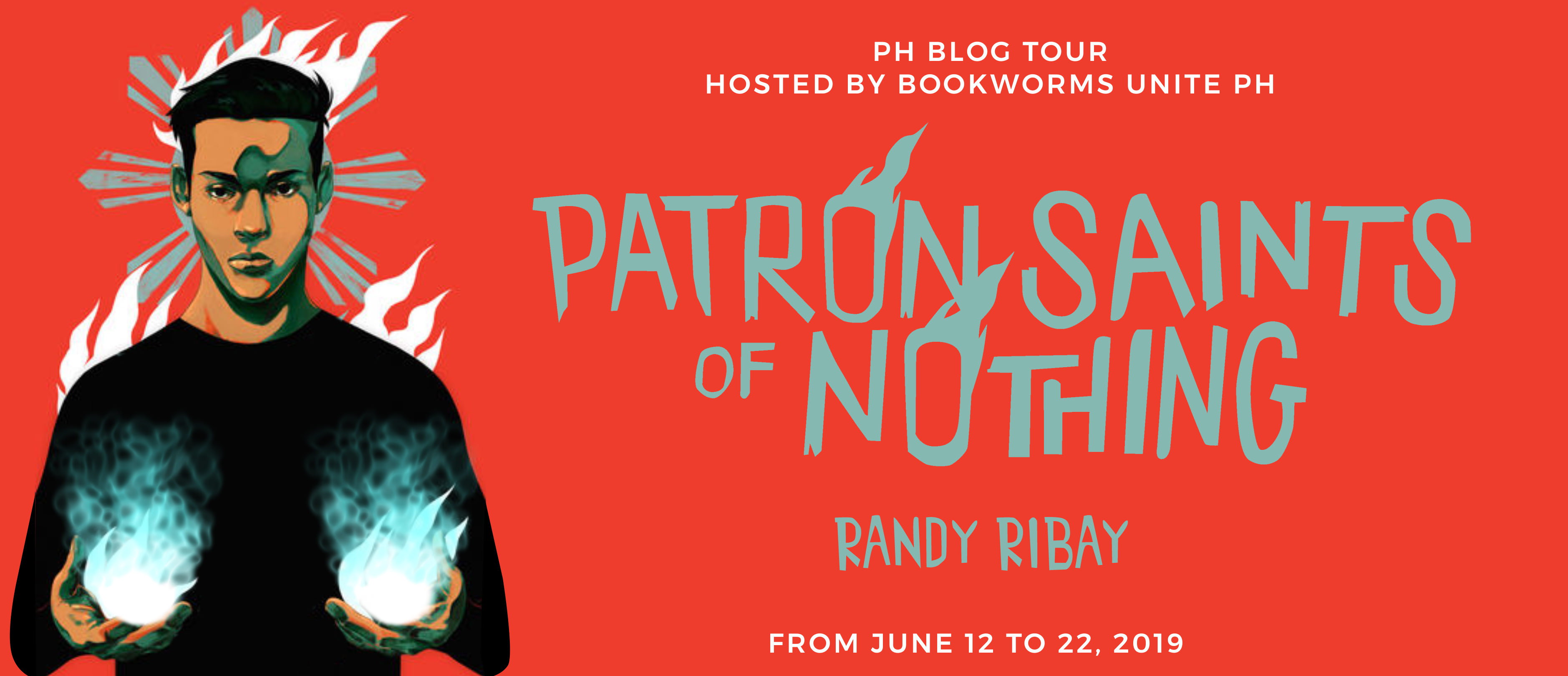 In an age where people turn a blind eye against the atrocities happening in our world, Randy Ribay's latest novel offers an echoing voice calling out humanity for what is happening and what must be done. But despite the unholy topics it covers, I believe Patron Saints of Nothing has been blessed by all the saints. In particular, the:
Patron Saint of Awesome Titles
Okay, I really love the book title! I think it's incredibly distinctive. Just hearing the title brought me back to growing up studying at a Filipino Catholic school, where I was made very familiar with a whole lot of saints.
Patron Saint of Gorgeous Book Covers
I think I teared up a little when I saw the book cover of Patron Saints of Nothing. And then again when I saw the whole jacket cover til the back. Finally, authentic Filipino young adults get to grace the cover of a book! And come on, the red background, the yellowish lighting, the blue/white highlights all scream PINOY!!
Patron Saint of Book Maps
What are the odds that a contemporary novel will ever have a map inside? That's only ever seen in fantasy books and even then not all books in that genre get maps still. I was SO ecstatic that Patron Saints of Nothing had a map of the Philippines.
Patron Saint of Complex Characters
I really loved the main protagonist, Jay. Even though I could not relate to his video game references, I felt his love for his cousin (my own cousins are like sisters to me) and his guilt falling out of touch with Jun (wow hit me so hard why don't you) and just his raw grief.
Moreover, the depiction of Jay's family left me completely engrossed. Everyone was realistic and genuine and flawed and totally and unapologetically Filipino.
Patron Saint of Heart-Rending Prose
While Ribay doesn't fail to present cold, hard facts about the drug war that looms over this story, he also doesn't hold back on making every single word he writes as powerful and meaningful as possible. I knew to expect some eloquent lines here and there having read An Infinite Number of Parallel Universes, the author's debut, before. Instead, I found Patron Saints of Nothing to be absolutely lyrical. Writing #ownvoices may have its downsides but there is an amazing benefit: your own voice can truly shine.
Patron Saints of the Philippines
Hello, San Lorenzo Ruiz and Pedro Calungsod!!! Ya talk to Randy Ribay recently? Cos he was def inspired. Wisecracks aside, it was obvious that the author did his best to immerse and inform himself about what it's like to be a Filipino in the Philippines in our current political climate despite being a Fil-Am who grew up in America. I think he captured the country and our people perfectly and deeply considered the beliefs and opinions we have.
Overall, Ribay delivers more than just an important, eye-opening novel, he also conveys beautiful, moving words and brings thoughtful, unforgettable Filipino characters onto every page. You don't have to be the Patron Saint of Books to appreciate this one, but you just might have the potential if you do.
Is Patron Saints of Nothing on your TBR?