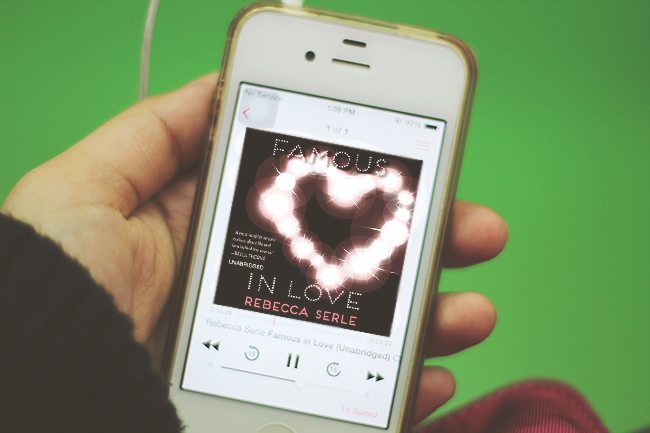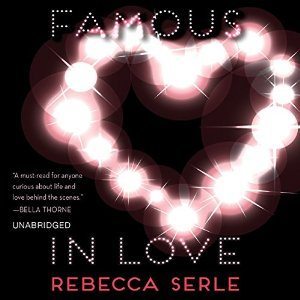 Famous in Love by Rebecca Serle
Book #1, Famous in Love
Published by Macmillan Children's Books on October 23rd 2014
Audiobook from Audible
309 pages
Purchase on
Amazon
・
Fully Booked
Synopsis
Paige doesn't think she's particularly special, but after getting the starring role in a massive film adaptation of the bestselling Locked trilogy, the rest of the world would disagree.

Now she's thrown into the spotlight, and into a world of gossip, rumour and deceit. The only people who know what she's going through are her two male co-stars, and they can't stand the sight of each other. Paige knows it's a mistake to fall in love on the set of a movie, but days of on-screen romance and intensity start to change her mind. The question is, can she keep what happens behind the scenes a secret when the world is watching her every move?
We all want to be somebody. For Paige Townsen, she loved getting into a role, being somebody else– and it was why she had dreams of making it big as an actress despite being a small town girl. When she scores the lead role for a movie adaptation of a very popular book series called Locked, she discovers that being the next big thing also means some big, not too mention crazy, life changes.
"If you stay closer to the ground, you have less distance to fall."
Famous In Love was my first attempt at listening to a YA audiobook and there's one word to sum up the experience: FUN. The thing is if I read this book instead of listened to it, I don't know for sure that I would've liked it as much. In fact, a part of me suspects I would have been a little bored by the predictable plot and the angsty romance with not one, but two perfectly attractive guys. BUT I did listen to the audiobook instead and I must admit the distinctively keen narration enticed me. I was half caught between an eyeroll and a giggle most of the time. (It's like when you say a joke is corny but laugh anyway, you know?)
"Knowing it's right doesn't make it easier. It's a choice. And the second you make one, you let go of the other."
You could say I have pretty mixed feelings about this one. While it was interesting to watch Paige grow as an actress, I really wish I'd seen more personal growth from her. I feel like I also didn't get to see much deeper into the other characters either. Then again, I was rapt by their dynamics- like with how Paige gets along so well with her charming co-star, Rainer, and struggles with how she feels about her other co-star, Jordan, (and yes, I even found myself eating up the love triangle) as well as how things shift between her and her best friends from home. I guess I got pretty addicted to the story, wanting to learn more about how the Hollywood life treats Paige as she films her very first movie in the beautiful island of Hawaii.
"Epic love is not about having someone. It's about being willing to give them up. It's sacrifice."
The ending, I think, is my favourite part of Famous In Love. I really liked how Serle wraps everything up with such an open heart. So despite some major misgivings, what really matters most is that I still enjoyed listening to Paige's story! I'm totally looking forward to seeing what happens next for Paige, Rainer and Jordan!