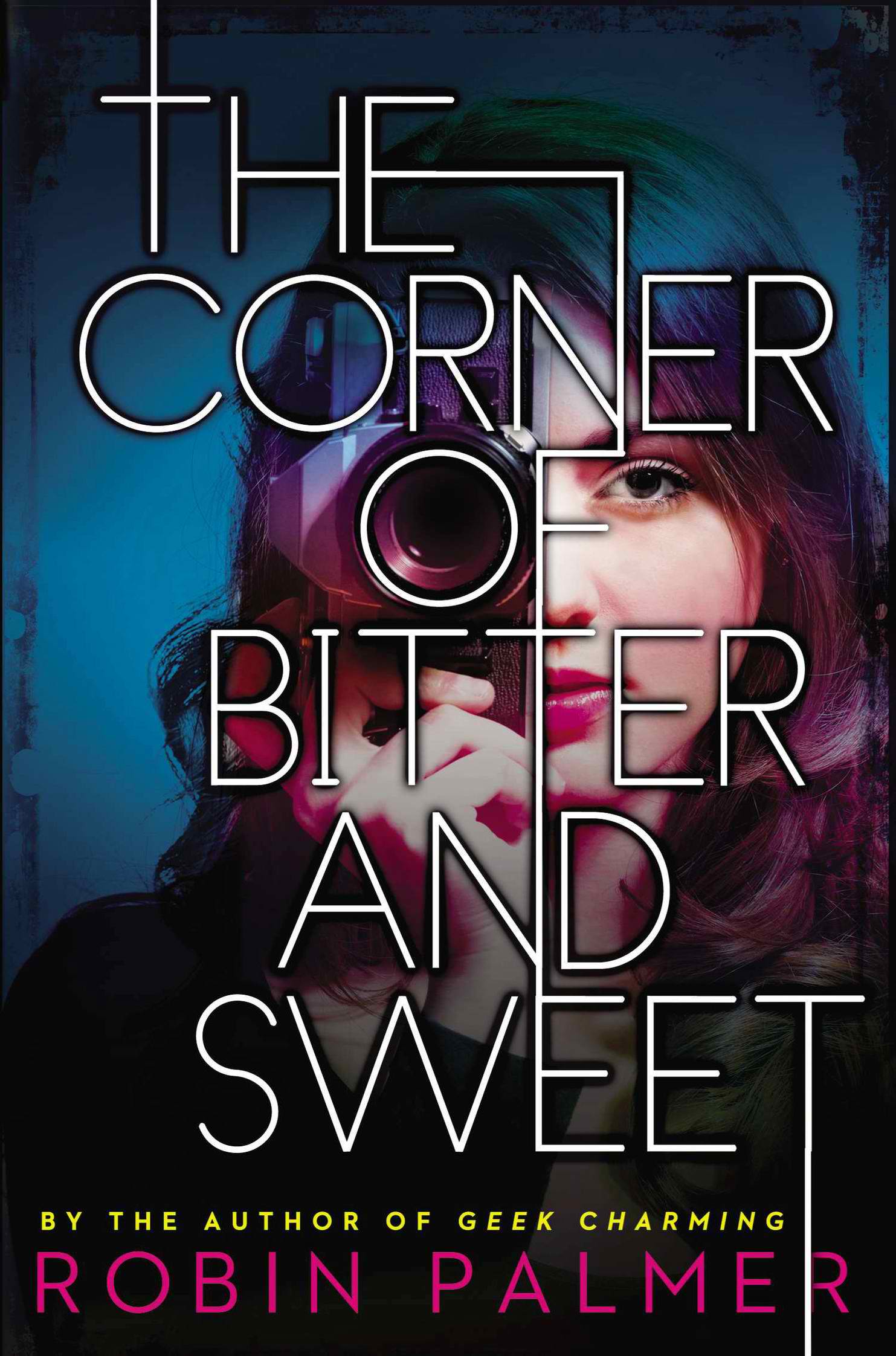 The Corner Of Bitter And Sweet

by Robin Palmer

Published by Speak on June 27th 2013

Purchased copy from Fully Booked

Purchase on

Fully Booked
Synopsis
"Gilmore Girls "meets "Postcards from the Edge" crossed with "L.A. Candy"! Sixteen-year-old Annabelle Jacobs never asked to be famous, but as the daughter of Janie Jacobs, one of the biggest TV stars in the world, she is. Growing up is hard enough. Having to do it in public because your mother is a famous actress? Even harder. When your mom crashes and burns after her DUI mug shot is splashed across the internet? Definitely not fun. Then your mom falls for a guy so much younger than she that it would be more appropriate for you to be dating him? That's just a train wreck waiting to happen. From Robin Palmer, author of "Geek Charming "and "Wicked Jealous," this is a novel about the most complicated relationship a girl ever has: that with her mother.
Why did I pick up this book?
The cover! It caught my eye while I was browsing through the shelves at the bookstore. The typography and font used is appealing and attractive to look at. The shade and vibe it gives off is a little mysterious, given the dark background. What really brought me in was the girl with the camera on the cover! Being a photo enthusiast, I'm instantly interested by anything photography related.
What is it about?
The Corner of Bitter and Sweet is about Annabelle, who has only ever wanted a regular life. But with Janie Jackson, one of the most famous actresses in Hollywood (until she quit her TV show), as her mother, it's pretty much impossible to be normal. Not only does Annabelle have to deal with gossip blogs, she also has to deal with her mom's unhealthy drinking habits. Annabelle has been responsible for herself and Janie for so long now. So when her mom decides to clean up her act after a DUI incident, it's kind of hard for Annabelle to believe the sudden change-of-heart. Depicting a dysfunctional mother-daughter relationship with a frenzy of the Hollywood life, The Corner of Bitter and Sweet focuses on self-discovery and letting go.
What did I think of it?
It's the first time I've read Robin Palmer and she's left quite an impression on me. I didn't know what to expect with her so I guess I was surprised when I found that I really liked this book. The story moved slow, focusing on character development, but time was spent wisely because I really did enjoy seeing the evolution of the characters, especially with Annabelle.
Annabelle was easy to like. Her voice was realistic and sincere. She isn't perfect, what with her trust issues, but I think she has a great personality. She also has some oddities like how sniffing Play-doh and the inside of Barbie's head makes her feel safe. She's pretty weird but it's quirky in a way. Annabelle also writes lists often and I must say they're something I looked forward to in the book. I love characters who make lists (e.g. Mallory from Going Vintage). And then there's her love for photography! I loved reading about how she takes pictures and her insights on the hobby. I related to her so much more when she talked about photography.
"When I'm shooting, it's like I'm part of the world rather than separate from it."
Aside from Annabelle, the secondary characters were great too. Annabelle's mom, despite being a little crazy, needy, and vain, loved her daughter beyond the shadow of a doubt. I liked Ben, who was like a father to Annabelle. He clearly cared for Annabelle and Janie, giving and helping them constantly, never expecting anything in return. There's Billy Barrett, dubbed as the "King of Hollywood", who was someone I wasn't sure about at first. He turned out to be really cool, even though he kept calling everyone 'dude.' There's also Walter, a kid Annabelle meets at therapy and becomes friends with. His character was really funny!
Annabelle: I never said anyone in my family drank.
Walter: *snorts* Denial's not just a river in Egypt, you know.
Although Annabelle's relationship with her mom was the main focus of the book, her ties with the other characters progressed nicely. Romance was included, in the form of dorky, cute Matt, but it began in the later part of the book which I think was a good thing.
The Corner of Bitter and Sweet was a great read. It dealt with deep issues but didn't get depressing, remaining mostly light. The characters, especially Annabelle, are vivid, well-developed and relatable. This coming-of-age story is a perfect starter if you have yet to read Robin Palmer. This lovely book will no doubt inspire young adults.