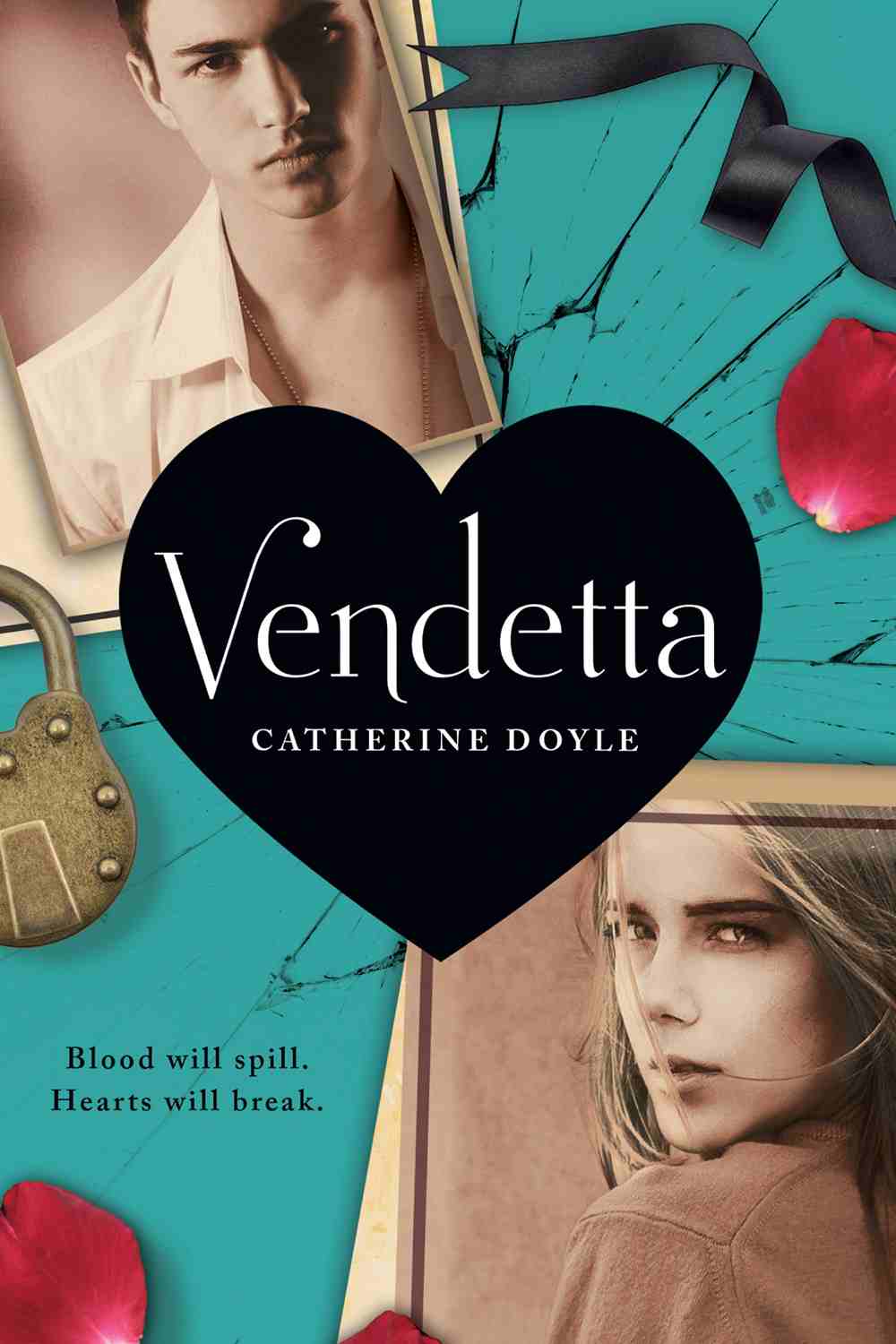 Vendetta

by Catherine Doyle

Book #1, Blood for Blood

Published by Chicken House on February 24th 2015

ARC from Publisher

Purchase on

Amazon

・

Fully Booked
Synopsis
Blood Will Spill, Hearts Will Break: With a fierce rivalry raging between two warring families, falling in love is the deadliest thing Sophie could do. An epic debut set outside modern-day Chicago.

For Sophie, it feels like another slow, hot summer in Cedar Hill, waitressing at her family's diner and hanging out with her best friend Millie. But then someone moves into the long-abandoned mansion up the block--a family of five Italian brothers, each one hotter than the last. Unable to resist caramel-eyed Nicoli, Sophie finds herself falling for him -- and willfully ignoring the warning signs. Why are Nic's knuckles cut and bruised? Why does he carry an engraved switchblade? And why does his arrogant and infuriating older brother, Luca, refuse to let her see him?

As the boys' dark secrets begin to come to light, Sophie is confronted with stinging truths about her own family, too. Suddenly, she's torn between two warring dynasties: the one she's related to and the one she's now in love with. She'll have to choose between loyalty and passione. When she does, blood will spill, hearts will break. Because in this twisted underworld, dishonor can be the difference between life and death.
Judging solely from the cover, I thought this was a story about someone with a broken heart looking to get revenge. (I know, I know. Stop laughing. Obviously, I need to read the synopsis more often.) It was probably a good thing I was so wrong about this.
Persephone 'Sophie' Gracewell never knew what she was in for after finding a jar of honey. She never knew that she'd be whisked away by a whirlwind of discovering precarious secrets about a certain new family in town- The Falcones- and how they're related to everything conspiring in her life. She never knew she'd feel an attraction for the mysterious Nic Falcone either. Sophie's about to learn all of these soon enough. But here's the thing about finally knowing- you can never unknow.
I liked Sophie Gracewell- not much the things she does (she's kind of reckless-stupid and never listens to what people tell her) but her voice and narrative. The girl had snark and I often found her funny. (Her best friend Millie was a joy too. Their friendship was awesome, btw. Seriously, I adored how they were always there for each other.) I mentioned that Sophie was reckless but she had guts, that's for sure. I mean if I found out the things she did, I'd probably hide in my room until the bad guys went away. Also, for me, the way Sophie responded to the situations she found herself in was pretty realistic. That said, I really hope there'll be more development from her in the next book.
Next, I really liked the Falcone brothers. Five hot Italian guys, need I say more??? There's Luca, Valentino, Dom, Gino and Nic. Nic is Sophie's main love interest in Vendetta (I say this because I expect there'll be a change in the next books bwahahaha) and he's sweet and passionate, caring a lot for Sophie. I like him but not as much as Luca. Luca's interaction with Sophie is so clearly love-hate and I SHIP IT. So there's a possibility of a love triangle there, but who knows- maybe the rest of the Falcone brothers will become a love interest and it'll be a very weird love shape, with Sophie in the middle. (Again, five hot Italian guys. I'm definitely into this idea.)
But anyway, the Falcone brothers were a very interesting bunch and were well-portrayed in the story. The mafia aspect was so strong and on point- totally enjoyed it! Plot-wise, the book is predictable (which may disappoint those who are holding out for the mystery) but I liked the writing a lot. I liked how there was some moral questioning because of what the mafia believes in- that they're only doing things (i.e. killing people who they think 'deserved to die') in pursuit of the good which is very twisted. Catherine Doyle made me really thoughtful about it though and I couldn't help but admire that.
Vendetta wasn't at all a typical contemporary romance novel, but a Mafia Romeo and Juliet laced with danger and enigma. It was thrilling to read and as I found the story unlike anything I've read before (the mafia part mostly), I'd definitely recommend it. I can't wait for the second book!