Happy sunday, everyone! The week has gone by extremely fast but many good things have come out of it, at least for me.  Firstly, I'm done with my summer classes, which means I'm finally on break. Just for like, two weeks. In celebration, I did some book shopping since I hadn't bought any books yet this month at all until this week! Check out the books I recently bought and received: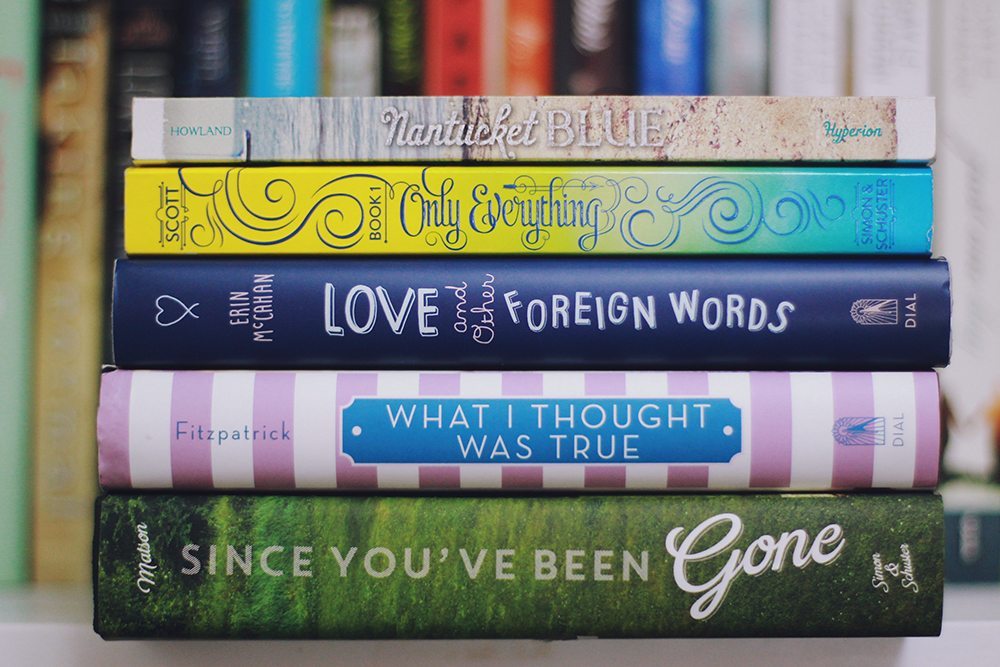 Bought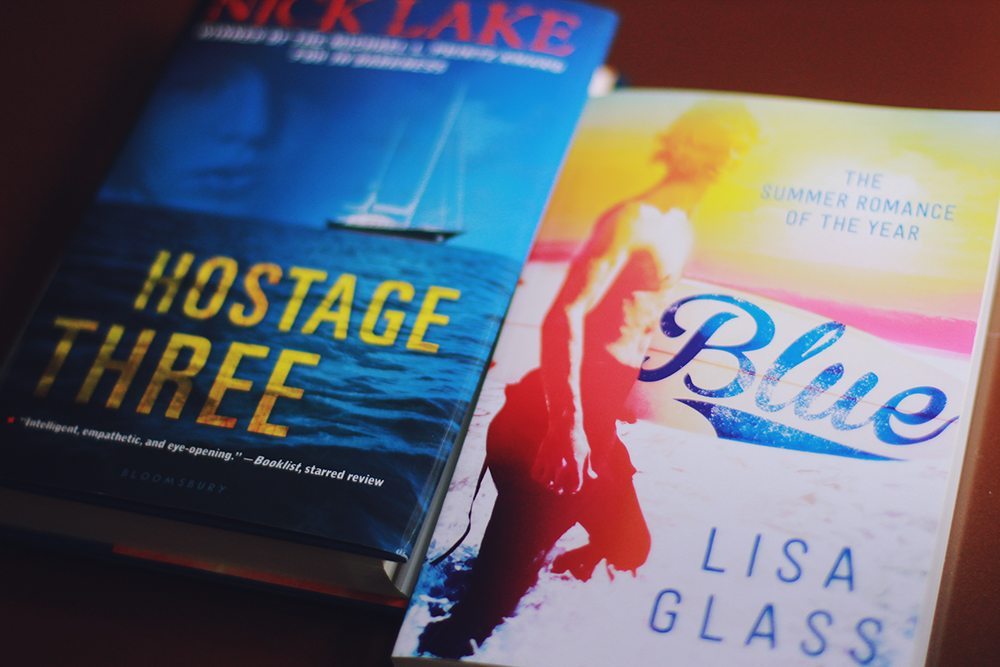 For review
Lisa Glass – Blue
Nick Lace – Hostage Three
Chantel Guertin – Depth Of Field
Jessica Park – Flat Out Celeste
It's been a long time since I shared the ebooks/eARCs I've gotten and I've long since accumulated more than a few but Depth Of Field and Flat-Out Celeste are the most recent. I've actually been avoiding Netgalley (my ratio is horrific enough) so I've not been requesting eARCs much, really. I still have a lot of physicals to review and I'm trying to balance.
Anyway, I'm so excited about the books I bought this week- they feel perfect for my short summer break! I got the first four last Tuesday when I visited the bookstore and then Since You've Been Gone the day after. I started reading SYBG the day I got it- I'm too eager for my own good, I know- and I loved it completely! (Check out my review for it, if you haven't!) I've already decided to read Only Everything next, because Kieran Scott's post for Ah-MAY-zing Reads got me completely excited for it!
Speaking of Ah-MAY-zing Reads, we have one week to go for the event! Which means the twitter party is fast approaching! *shimmies* Be there on May 30th 9PM EDT, okay?
How was your week? Which books did you get/read recently?