Novel Portraits is a weekend feature where I showcase book photography! Photography is my second most favourite hobby next to reading! A love child of the two dearest things to me- book photography is awesome and thus demands a segment on the blog. To read more about the feature, check out the introductory post for Novel Portraits.
I feel guilty that I'm so irregular with my features. I don't know if I should do more of them or just not do them anymore. Hmm, anyway…
Recents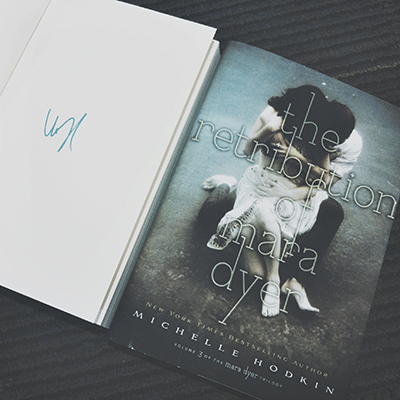 The Novel: The Retribution of Mara Dyer by Michelle Hodkin
The Portrait: Taken 11/04/14, with iPhone 4, shared on Instagram
Description: In case you missed my mini freakout on Twitter/Instagram earlier this week, I went to the bookstore last Tuesday and I finally got a SIGNED copy of Retribution! It's my current read right now and I'm taking it very sloooooowly because I'm not sure I'm ready for this series to end. I'm hearing amazing things though so I think the ending might be a satisfying one.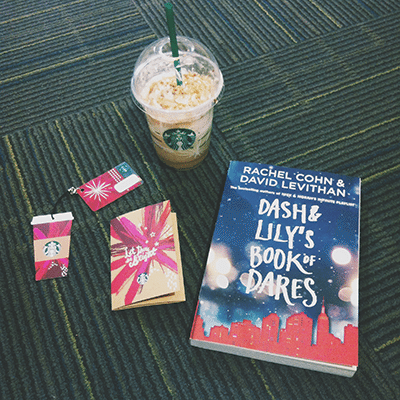 The Novel: Dash & Lily's Book of Dares by David Levithan & Rachel Cohn
The Portrait: Taken 11/04/14, with iPhone 4, shared on Instagram
Description: Dash & Lily is one of my favourite Christmasy reads. I can't believe it's December next month already! I'm excited for Christmas vacation mostly but also Christmas parties, celebrations, food, traditions and gift-giving. My Christmas wish list is long, let me tell you.
Oldies
Fall Like Rain was a very cute read and you can find my review over here. MARY: The Summoning was my book for halloween and let me tell you guys, it FREAKED me out. But probably because I was reading it at 3am. Greek Gods was awesome as expected (super fun voice) and I read that like last month. Rebel Belle was fabulous and witty and epic. Rachel Hawkins is forever a fave. NEED MISS MAYHEM NOW. Complete Nothing also had me yearning very much for the third book, Something True. And A Girl Called Fearless, which I featured on my blog event before, was just sitting pretty on the shelf at my local bookstore so I had to snap a photo.
Follow me on Instagram or Twitter to get updates of my latest bookish iPhoneography!
Have you read or do you want to read any of the books in the photos above? Share your thoughts! Hope your week has been wonderful, book nerds!