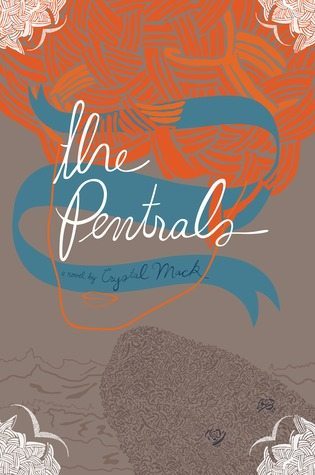 The Pentrals

by Crystal Mack

Book The Pentrals

Published by Apologue Entertainment LLC on November 12th 2013

Finished copy from Publisher

Purchase on

Amazon

・

Fully Booked
Synopsis
Picture your life without free will.

No choice. No voice. No personal direction.

For 17 years, it's the only path I've known. Always a follower, never in control, I am an afterthought, burying my impulses as I bend to the whims of another. I dream of someone taking notice-of falling in love and being kissed. But I probably never will.

My name is Antares. I am a Shadow.
What would it feel like to be a mere shadow? In reality, I've never given my shadow a slight thought before but having read The Pentrals' plot had me more than just a little curious. Yet after finishing the book, I realized that the story wasn't just about shadows. It had so much more to offer and I was pleasantly surprised by how much I innately liked this one of a kind book.
The people of Talline, a city of glass and mirrors, don't know it, but their every move is being watched, followed and imitated. The Pentrals, consisting of Shadows and Reflections in a certain hierarchy, are each assigned a person they need to silhouette. Antares, a Class 2 shadow, has been stuck to ground for the longest time, miming the actions of her person, Violet. Living a life where light and darkness determine her very being, Antares has longed for a life beyond the monotony of being a Pentral. That is until Antares discovers for herself that being a person isn't as easy as she imagined, especially when other forces are manipulating your own perceptions.
Antares was a pretty good main character. I don't know about you but connecting to a shadow or someone who's been one for most of her life is pretty hard. Still, I found myself nodding along to Antares' introspections several times. She was easily likeable and her interesting voice kept me attentive towards the narration. Having said that, there was a point where I felt the book was a bit dragging. I wanted more world building and I craved to go beyond the surface of the characters. I also wished for more participation on Violet's side of things. These aren't major issues, just some of my small apprehensions. Anyway, I feel these could be resolved in time, hopefully in the second book.
The aspects I very much appreciated and loved outweighed the trepidations I had with the book. First of all, I just really liked how unique The Pentrals world was, especially the class system of Shadows and Reflections. I welcomed the thought of this futuristic, fantasy setting quickly which was why I wanted to know more about it in the first place. Secondly, I liked the way it felt mysterious and intriguing but not complicated. Questions arise quickly and some have pretty evident answers but most are layered with enigma. Another thing I liked- the way the author used metaphors and buried meanings. The way Crystal Mack explored the reality of self-worth in relation to what we see in the mirrors was bewilderingly remarkable. It was obvious that the author put a lot of thought in her work and I really admired her clever writing. Also, I loved Ben and the way his character carried off. I actually didn't think I'd like him so much the first time I encountered him in the story, but he then completely transformed into someone I am possibly having a fictional crush on.
The Pentrals was a great read. A mix of creative and perceptive, this is a book to look out for. I can't wait for the sequel!